by Eddie Wrinkerman

In Glou Glou news, people living in the the very hot state of Tennessee are being pegged by market analysts as being the USA's fastest growing consumer of real Beaujolais after this article by Robin Riddell was pubilshed in yesterday's Tennessean.

Analysts explain that the combination of the state's heat and Beaujolais' light, juicy, refreshing glou glou nature are a match made in heaven and expect to see Beaujolais replace beer as THE thing to drink during summer barbecues. Demand has been skyrocketing since yesterday's article and some retailers just can't keep up.

"We were swamped yesterday!" says Johnny Beauchamp, owner of Beauchamp wines in Nashville. "Everyone that came in only had three things on their mind: Roilette, Coquelet and Brun! We sold out in an hour and had requests all day! One guy even wanted us to special order a palette. We're thinking of instoring a one bottle per customer policy on our next arrival."

Eager to answer the public's high demand for real Beaujolais -already considered the next big marketing trend in the Southern wine industry-, two Tennessee importers, Gulp Gulp Imports and Jonas Clarke Selections, have decided to focus their portfolio entirely on hand-harvested, non-chaptalized, native yeast Beaujolais. Neither importer has found anyone to work with yet.

"We're having a tough time finding exciting new wineries and brands for our consumers." says Clarke "A lot of ground has already been covered in Beaujolais, but I'm confident we'll find something. Demand is as high as our ambition!"


Contact us:
info@louisdressner.com
phone:212.334.8191
fax:212.334.9216


Blog Feed
instagram


Latest Producer Videos: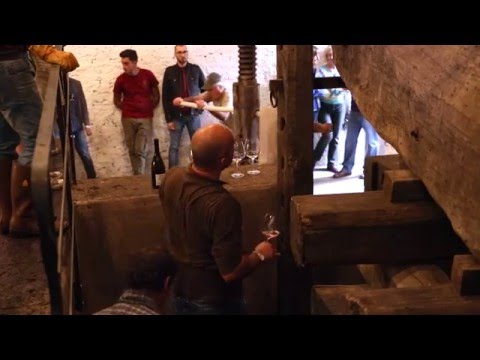 Traditional Palmento Vinification at I Vigneri!
Fabricca di San Martino's 2015 Harvest.
Louis-Antoine Luyt's 2014 Pipeño Harvest.