My father Joe died last night in front of my sister Alyce and I around 1:45 am. He spent the last two weeks of his life in hospice care in our apartment in midtown Manhattan. He was not in any pain.

Joe turned 60 on September 15th, the day we launched this site. He'd always tell people he was 60 in his late 40's so they would tell him how good he looked for his age. It was a hilarious routine I hadn't thought about until just now.

We're all getting a lot calls, texts and emails of people telling us how sorry they are. It's quick to forget Joe's philosophy on such a matter and get all mushy in times like this, so I'd like to refresh your memories with and excerpt from one of his last blog posts on captaintumorman.

"I have the support of the greatest family, friends and business colleagues in America, France, Italy and Portugal and I am thankful for and proud of all of them.

I have a fierce atheist pride in what we all have done and the lives we have lead that gives me the strength to do more....I have the satisfaction that I have done something to help the world, even if it was just to import a unique bottle of wine that someone would have never discovered on their own. I have had a great live from marching for the victory of Viet Cong, to bringing real, natural wines to America, to working with vignerons who have made a difference, raising money for Partners in Health in Haiti, and to sticking out my middle finger to every pompous, reactionary asshole I came across in and out of the wine world.

Fuck them and celebrate humanity!"

Heed those words!

In a "it could only happen in 2011" scenario, I spent my last moments with him a few feet away reading his blog, something I'd never done before because I always thought it was boring as fuck and he'd always show me the funny highlights anyways. He'd been having a tough time with speech and it was nice to recognize his personality through his writing, a talent I always knew he had. I've decided to compile a best of of over a decade's worth of posts that will eventually go up in the Special Features. Joe was thinking of compiling these into a paperback, but since we're so green we're going to save paper and give it to you for free!

Also, while reading the blog last night I unearthed the initial inspiration for the Harvest Reports, a series of harvest updates from the 2002 vintage. I've added these to the site and they can be viewed here.


Contact us:
info@louisdressner.com
phone:212.334.8191
fax:212.334.9216


Blog Feed
instagram


Latest Producer Videos: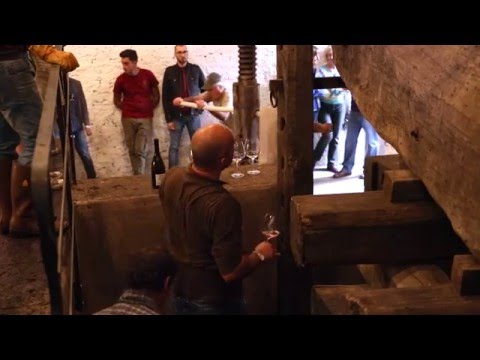 Traditional Palmento Vinification at I Vigneri!
Fabricca di San Martino's 2015 Harvest.
Louis-Antoine Luyt's 2014 Pipeño Harvest.