PREVIOUS SUMMER LOG: DOMAINE DE MAJAS IN CAUDIÈS-DE-FENOUILLÈDES

Every time I see Tom Lubbe, I play a game in my head counting how many times he'll say 'fuck'. My theory is that he spends so much time speaking French in the beautiful little village of Calce that whenever another anglophone -particularly one like myself- comes around, it's open season to let loose a repressed torrent of English expletives. The other thing I do every time I see Tom is laugh my ass off. I think this video -minus the overly dramatic, completely out of place classical music- aptly captures his great sense of humor:



Tom is also the only vigneron we work with who is 100% fluent in English and French: in this we share a bond, a secret hand-shake of sorts involving a very special brand of Franglais/Frenglish that only 'our kind' can really understand. And over the three days and nights we spent in his village this summer, I got the chance to know Tom a lot more. Beyond all the laughs and good times, Tom really is a very intelligent and opinionated man, making conversations with him a genuine pleasure.

A New Zealand native who grew up in South Africa, Tom's first visit to the Roussillon was in the late 90's. As he explains in his Louis/Dressner interview:

"Over 12 years ago I was working for a wonderful woman -Louise Hofmeyer- in South Africa who had the only estate (Welgemeend, which she has since had to sell) there and then using exclusively indigenous yeasts, working with lower yileds and little or no new wood. As I wanted to work with Mediterranean varieties, Louise recommended I do a stage at Domaine Gauby in Calce, which I did. Gerard Gauby invited me to come back for three more vintages as cellar helper during which time I met his sister with whom I am now married with two children."

When Tom and Natalie found out they were going to have their first child (who they called Jules, proving they have excellent taste in names), they decided to get married. Tom, who'd originally planned to take what he'd learned in the Roussillon back to South Africa, decided to stay in France. Still determined to have his own estate, he started Matassa in 2003. The first vintage was actually vinified and aged in Tom's living room!




"The kid, the wine...It was the first year of our marriage, and almost our last!"

Living room wine wasn't exactly sustainable, so the Gauby's donated their old cellar to Tom for 2004...

After our first night in Calce, we set off to visit Tom's vines. The first site we visited was a 1,5 h parcel of 80 year old Macabeau on schist soils.




The parcel is called La Jasse. In this area, Tom recently planted olive groves.

"That's my retirement plan 20 years from now."

As we walked through the vines, the famous Tramontane winds were soft but steady.

"The Tramontane is THE most defining part of this terroir. When it's soft, it's a good thing. But it can be very strong and blow for up to two weeks at a time."

This often leads to vines being broken. On average, 30% of the crop is lost to the Tramontane each year! Next up was a 120 year old parcel of Macabeau called Poux d'en Nougé.




After that, we drove to the parcel the Marguerite cuvée comes from.




This lieu-dit - Muscat de Max- is a monastery parcel, which means it was originally planted by monks over a thousand years ago. It's an old field blend of Muscat D'Alexendrie, Malvasia and Muscat Petit Grain, all on limestone soils. The vines are at least 90 years old. Also planted here, a kooky grape called Datier de Baruch:

"They look like little bananas or chili peppers. I have no idea where they originally come from, and my best explanation is that they were planted as a joke."

Moving along, we then drove to a 2,5 h parcel of Grenache Gris, Coum des Lloups (Valley of the wolves).




"But if that is a little too Costnerish, the vineyard itself is known as Tattaouine after the town in Marocco, not the planet in Star Wars."

P.S: I made the Star Wars reference, not Tom.

P.P.S: This is the second time a Kevin Costner Dances With Wolves joke was made by a vigneron and featured on this blog.

This is biggest parcel Tom owns. It's a field blend of mostly white grapes, but everything is co-fermented and vinified in white. 3/4 of the Matassa Blanc come from this site. The soils are schist with limestone subsoil.




The last parcel we visited, Romanissa, was the most visually stunning:




These 130 year old vines are on a super steep coteau, and barely produce 15 hl yields. Mechanical work is impossible, and the prior owner sold it to Tom for next to nothing. The Romanissa cuvée comes from here (DUHHH!), and is made with the Lledoner Pelut grape. This varietal is an old school Catalan strain of Grenache. People told Tom it was useless, but he knew better; the skins are very thick, so they are incredibly resilient against illness.

The visit ended with a trip to the cellar to taste some 2010's and 2011's.




After the grapes are brought into the cellar, Tom foot-trods them into the press. This way, he can pack it to maximum capacity and perform a very slow press. The cellar is not temperature controlled. Sulfur use varies vintage to vintage, but typically 10mg are added at press, with a possible additional 10 mg after malolactic fermentation. Tom rarely sulfurs at bottling.

My personal highlight was the "Blanc" (70% Grenache Gris, 30% Macabeu) which I found stunning: a crazy poppy seed nose and unique taste. Alexanria, a 100% Muscat Petit Grain cuvée was one of the craziest things I tasted the entire trip (that's a good thing), and the Rouge was excellent as well. As Maya "Mayhem" Pedersen aptly pointed out, the wines -due to Tom's intentionally low yields (15hl/h on average!)- have this incredible concentration that I've rarely experienced elsewhere. To me, these are some of the most iconoclastic wines in the portfolio.

Our next visit takes us to Banyuls to say what up to Bruno Duchêne! Stay tuned!
Contact us:
info@louisdressner.com
phone:212.334.8191
fax:212.334.9216


Blog Feed


Latest Producer Videos:
Salvo Foti Interview for I Vigneri.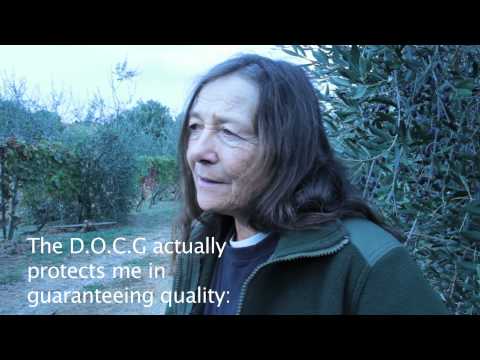 Dora Forsoni on the DOCG System.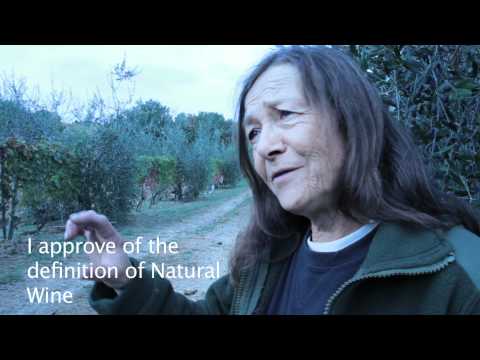 Dora Forsoni on Natural Wine.