Expect these once to twice a week, recapping our visits as they happen. Accompanying interviews, profiles and cuvée info will either get updated simultaneously with these logs, or a day or two later. In this first case, I will post Julien's interview tomorrow.

DISCLAIMER: I am a terrible photographer, and am only equipped with a cell phone. And because I prefer paying attention to my surroundings while listening to our vignerons talk about where they work their daily magic, I can't guarantee a ton of photos in these. Maybe when Maya's around there will be more. What I can guarantee is in depth recaps of everything discussed during our visits. Let's continue...

We started our trip out in Normandie, a region we rarely visit. We're staying in the tiny village of Montpinçon, where our friends just celebrated the 20 year anniversary of the country house they rebuilt themselves from scratch.




On top of all the local cider and calvados, we drank at least 12 magnums of Jean Paul Brun's 2011 L'Ancien, so you know it was a good party. And since it turns out that we were 10 minutes away from Julien Frémont's farm, it was only natural we go pay him a visit!

After a bit of catch up, we went right to the cellar to check out the cider making process, something I wasn't at all familiar with. The first stop was the attic, where apples are brought up by a pulley system, then sorted for quality. Altogether, it holds up to 20 tons of fruit.

After making their selections (mainly if the apples will be used for cider or calvados), they drop the apples in a hole, leading them straight into a large grater on the ground floor. It literally looks like a huge cheese grater. The apples are mulched, and the resulting pulp is then laid flat into special blankets and stacked one by one on old wooden panels laid on top of each other. It's then time to start a slow, water operated press which lasts a little over an hour (Julien says they average 6,7,8 of these a day). The juice drops into containers by gravity, which is then racked to tonneau or fiber glass containers.

Alcoholic fermentation occurs in tonneau and fiberglass containers. The tonneaux are all quite large, from 60 to 100 hl! All of these had to be built in the cellar itself because of their massive size. Julien loves the rustic qualities that he gets with the tonneaux, but admits that the fiberglass is easier to clean and control; by combining both he feels he strikes a proper balance between tradition and technology. Everything is fermented with the native yeasts on the apples and in the cellar.

Unlike wine, where dead yeasts form lees that sink to the bottom, fermenting apples produce pectins, which form a solid, gelatinous hat on the top of the juice. These are naturally lifted to the top by the carbonic gas that occurs during this period. But the same gas eventually punctures the hat, which is the perfect time to start racking the cider and get rid of the goo. This process lasts anywhere between 8 days and 3 weeks depending on the weather (the colder it is, the longer it takes).

On average, the harvest takes almost 2 months! This is because Julien grows about 25 varieties of apples and each of them has a unique ripening period. Each cuvée is a blend of 5-7 apples cofermented together, based on a similar ripening periods. This is a rather uncommon way of making cider, as most producers prefer blending different juices to balance the final product out (a sweeter one with a drier one, a more acidic one with a less acidic one... Julien's upcoming interview goes in depth on the philosophy regarding his blending).

The apple varieties were all planted at random, but Julien and his team are well trained at knowing which is which. For trees Julien planted in the last 10 years, he planted rows of identical varieties, as well as planting varieties that ripen around the same time next to each other; it's just logistically easier.

The 2011 cider we tasted-which is about to get shipped to the States- is a:

"Great compromise of fresh fruit and rustic structure."

As far as the farm, it was started in 1750 by his family, and the current cellar (tonneaux, press, etc…) dates back to 1900. Making cider traditionally means a lot more work for Julien, but he claims he'd feel uncomfortable in a "modern laboratory" setting. He has about 20 cows, which are used for beef; up until recently the Frémonts had always produced milk, but this became too much work so Julien decided it was time for a change. The cows take care of the fields by grazing and naturally fertilizing the ground, which Julien feels is essential to Auge's unique terroir.

We ended our visit shooting the shit about Julien's connection to the Dive Bouteille (cool story you'll discover in the interview), Catherine and Pierre Breton, the Beaujolais, the Loire, the South and how each has defined its own style of natural winemaking. We also talked about a phenomenon Julien aptly titled, the "consomacteur": people who choose to understand what they consume, to know where something comes from and how it's actually made, who support the actions of those who work in a more traditional way. A recent visitor, upon seeing the very, how shall I put this, "rustic" cellar, even asked if he was still legally allowed to work this way! It's true: hygiene laws have become stricter and stricter in Europe, and as we all know a cellar needs that natural funk to form the yeasts which naturally ferment the wines, cheeses and ciders we all love so much.

The best translation I could come up with for "comsomacteur" is "caresumer", but holy shit does that sound pretentious and corny, so WE ARE NEVER using that term ever. Watch someone do it though... Anyway, I highly recommend checking out Julien's interview, which is full of great info on his work philosophies as well as his connections to the natural wine world. It also draws a lot of parallels between the things we talk about all the time with wine, and how the same uniformisation and A.O.C bullshit affects small scale, traditional agriculture as a whole. That'll be for tomorrow though.

Good night!

Contact us:
info@louisdressner.com
phone:212.334.8191
fax:212.334.9216


Blog Feed


Latest Producer Videos:
Salvo Foti Interview for I Vigneri.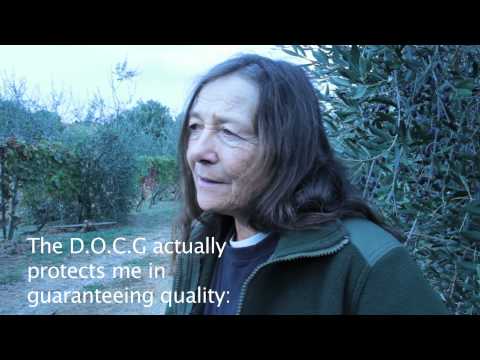 Dora Forsoni on the DOCG System.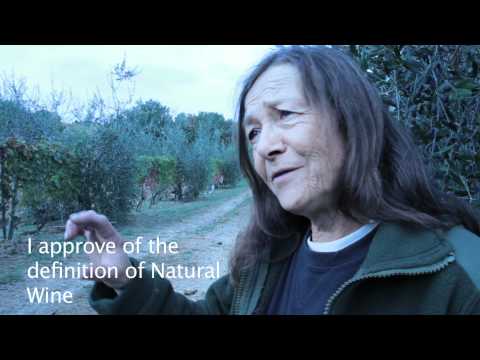 Dora Forsoni on Natural Wine.