PREVIOUS SUMMER LOG 2: ALICE AND OLIVIER DE MOOR

We've been having technical difficulties with our internet. This has set me AT LEAST two posts back, so maybe next week there will be 3 posts. We'll see.

After our lovely visit to the De Moor's, we swung by Tonnerre to visit one of our youngest producers, Vincent Thomas of Domaine de la Chappe. We met Vincent at the 2011 Dive Bouteille, and after bringing our group to his table, everyone agreed that his wines were something we wanted to work with. At the time, he didn't have much wine to sell, and only small quantities have been brought to New York so far. This was our first visit to the estate, and also a first chance to get to know Vincent, who is a bright, passionate guy with a really interesting outlook on wine and life. He's only 32, but took over the estate when he was 25! Much has changed since he's been in charge, namely an immediate conversion to organic agriculture and natural winemaking practices in the cellar.

We started the visit by checking out the cellar, a 15th century building that used to be a beet farm. It's obviously quite old, and is currently over-going some renovations. It is not temperature controlled.

We started with the 2011 Aligoté, which is the only wine already bottled. For the first time since 2004, Vincent lightly filtered it; there was a little residual sugar left, and he didn't want to risk a re-fermentation by leaving any lees in the bottle. And while he usually feels that filtration shuts a wine down but in this case it opened it up. Because of its heavy clay soils that some would consider more suited for reds, the wine is less ample and fruity than most Aligoté, playing more on acidity and minerality. It's quite nice.

We then tried the Chardonnay from 3 separate barrels. Vincent cyphers 1 new barrel per wine each year, just to keep a rotation; the goal is never to add an oaky flavor to the wine. Denyse really enjoyed it, pointing out its rich structure and giving fruit. Vincent will blend the barrels and bottle at the end of July.

After the barrel sampling, we got to sit outside and taste the amazingly delicious "La Limonade" This exciting bottle of bubbles is a sparkling Aligoté in method champenoise. Lemonade is an apt name, since the wine has a great balance of sweet and sour (sugar and acidity ,duh!). What we tasted was unfinished and it probably won't be as sweet as what we tried, but Vincent assured us that some R.S would remain. Yum.

We then got to check out a bunch of vines, including the beautifully secluded Aligoté parcel.




Here, we sat down and did our interview, which is full of really interesting info on Tonnerre's viticultural history, as well as how Vincent discovered organic viticulture and natural wines. He's definitely a talker, and I learned a ton about his region from our chat. We also got to talk about the inspiration for his new labels. The wines have changed names but are made the same, so here is the low-down:




Joseph is a single parcel, sans souffre cuvée Vincent doesn't make every year. Named after his great-great grandfather.




Paulette used to be La Cadette, and is a carbonic Pinot.




André used to be Tradition, and is a traditional Burgundian red. Named after Vincent's father.




Apoline is the Bourgogne Aligoté.




Thérese is the Bourgogne Tonnerre Chardonnay.

If you want the nitty gritty details on the inspiration for each character, check the interview.

Our sit down ended with us continuing our conversation from the interview about how natural wine, for Vincent, is a a technique to make a great wine of terroir. Denyse brought up how Vincent had mentioned his carbonic Pinot as tasting almost identical to a carbonic Poulsard from the Jura, and asked how he felt about this increasingly popular winemaking technique that, in her opinion, often creates a uniform style that detracts from sense of place. It could have been a touchy subject, but Vincent had no problem stating:

"I never made the carbonic red to make a wine of terroir. The idea was simply to have a vin de soif. A lot of oak, yeasts, these all hide terroir. So does carbonic maceration. But it tastes good and I enjoy drinking these wines, so I make one."

Nuff said!

Next up, our visit to Paul Pernot and Thomas Morey!
Contact us:
info@louisdressner.com
phone:212.334.8191
fax:212.334.9216


Blog Feed


Latest Producer Videos:
Salvo Foti Interview for I Vigneri.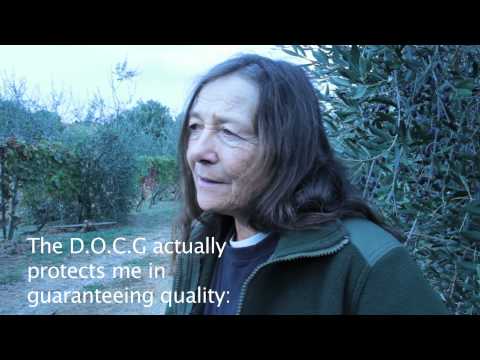 Dora Forsoni on the DOCG System.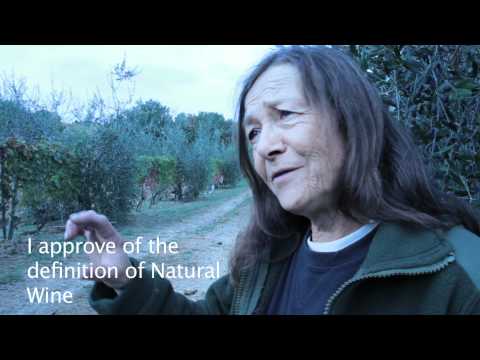 Dora Forsoni on Natural Wine.