PREVIOUS SUMMER LOG: OLD STUFF FROM THE CELLAR (PART 2)

Julie Balagny lives in the Hauts De Poncié, a hamlet on the very top of Fleurie. Her house sits on the top of a hill. She has no neighbors, as the house is completely surrounded by vines (that are not hers).




After Julie greeted us, we got to meet her pet rabbit Wiggles.




We were parched, so Julie offered to cool us down with this delicious rasberry nectar from Patrick Front.




It was a good time to talk about how 2012 was going. Julie was spared from hail, but has been getting an average of 30-40mm of rain per week. She suffered a little frost damage, but nothing serious. As far as 2011, it was a great vintage quantity wise, but she suffered a few setbacks. Basically, she wanted to help two local new guys out, so she let them vinify their harvests in the cellar that she rents. Unfortunately, their inexperience led to some poor decisions, creating microbiological issues in the tanks. Barely dodging a bullet, Julie was able to salvage her wine with some quick re-racking, and this improvised move forced her to consolidate some of the juices, thus affecting her usual lineup of cuvées. 2011 will birth a new, perhaps one-off bottling called Carioca. It should be bottled in late August/early September. The Simone wine will be aged even longer.

After sipping on nectar and talking shop, it was time to hop into the 4x4 and check out the vines. Over the six kilometer drive to get there, Julie pointed out some vines that are part of new fad sweeping the Beaujolais: ripping out one in six rows to make more room for a large tractor to spread (chemical) treatments over the remaining five. Because of its horrible reputation, Beaujolais is really struggling; the only people investing on a large scale are bigger companies who are quickly buying up large portions of land. In the process, they are furthering the mechanization of the local viticultural landscape. We also passed by an abandoned parcel where the owners had killed all the vines with Roundup.

"It's obviously completely illegal, but it's a lot cheaper than ripping them out."

After getting out of the village and maneuvering through some isolated paths through the woods, you find yourself in Julie's completely isolated clos of 3,2 hectares at 510 meters in altitude.




Julie is about to add fences around the vines to keep wild animals out. She is also working on setting up a field for her cows and sheep to graze. This is part of a long term plan to create biodiversity around her vineyards via polyculture. As she explained in her interview:

"The property also included 2 h of prairies and 3 h of woods; in the spirit of working biodynamically, I knew this was a perfect place to start a polyculture. The vines support the woods, the woods supply the livestock, the livestock supplies the soil: everything works together, everything is coherent."

There is no treillisage; everything has remained in traditional goblet training. The youngest vines are 30:




The oldest are 90:




Though all the vines are in one place, there are three distinct soil types. Here's some granite and quartz:




And here's some granite mixed with basalt:




The old vines in these soils are what end up in the Simone cuvée.

The vines are on a coteau that progressively increases in steepness, making any mechanical work impossible. By the time you get to the top, you're almost at a 60% incline:




To work the soils, Julie has devised a system with this winch.




She attaches it to this truck:




A mechanism then pulls it up as it plows through the soil. She then walks it all the way down through the next row, where she starts all over again.

Before tasting in the cellar, Julie wanted us visit her sheep that will eventually live next to the vines.




After visiting the vines, we checked out the cellar, just a few kilometers away. Here we got to check out Julie's old school wood press.




That barrel on it is just there to save space. We got to taste the Carioca: it was fruity, fresh and easy, but the extra aging provided some structure. Red fruit finish and nice acidity. The Jean Barat and Simone (from barrel) were also well on their way; they were both structured but fresh. Julie might have had a tough time with vinification setbacks, but the wines are GOOD. In the end, she is thankful for the experience.

I learned a valuable lesson, which is that you need to be patient with wine, to let it make itself.

Next up, MORE BEAUJOLAIS MADNESS with Damien Coquelet and Georges Descombes!
Contact us:
info@louisdressner.com
phone:212.334.8191
fax:212.334.9216


Blog Feed


Latest Producer Videos:
Salvo Foti Interview for I Vigneri.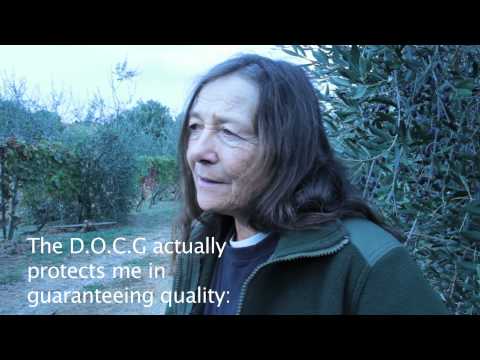 Dora Forsoni on the DOCG System.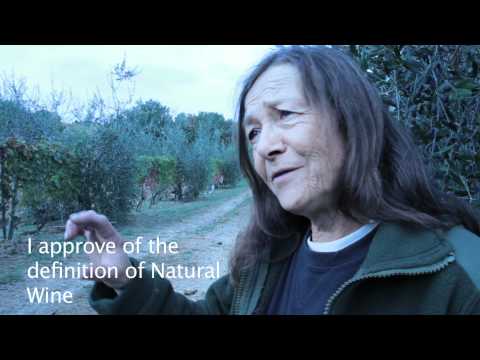 Dora Forsoni on Natural Wine.