This visit at L'Oratoire de Saint Martin took place in July, 2012.
Words by Jules Dressner, photos by Maya Pedersen.

Frédéric & François Alary are the 10th generation of their family to live in Cairanne. Over the last three centuries, things have slowly evolved and today the brothers are the third generation living off of viticulture and wine. Their father gave the estate its name, based on this oratory in the lieu-dit St-Martin.




Look, it's even on the label!




20 of the Alary's 27 hectares can be found in St-Martin, which borders Rasteau.




They mostly grow Grenache here, as well as an unusually large amount of Mourvèdre. The soils are yellow clay and limestone with a blue clay subsoil. Between all the varieties and different ripening periods (Syrah, Marsanne, Roussane, Clairette and Grenache Blanc are also grown), the harvest is usually spread over an entire month, with average yields of 25hl. The Alary's have always worked organically and feel that the region is particularly suited to this agriculture, since the mistral wind is great at avoiding rot. Organics are also of utmost importance in preserving the vineyard's native yeasts.

"When you don't use herbicide, you find at least 25 types of wild yeasts on your grapes. When you do use herbicide, it goes down to 4."

Furthermore, the estate has been worked biodynamically for the last 6 years.

"The first time I read a Rudolph Steiner book was about 15 years ago. At first, I really disliked it because of how esoteric it seemed. It felt like if you worked in biodynamics, you were in a sect. But many incredible vignerons whose wines I love work this way, so it made me more open to the idea. I consider us to be pragmatic biodynamists: we see what works and what doesn't, but aren't too caught up in the philosophy. We believe in what we see, and we see the wines becoming more mineral and acidic, so we're happy. We're not trying to push things much further though; organic and biodynamic agriculture is not our goal, it's our tool. If this is the way to make the best wine possible, then we will continue to do so."

All biodynamic preparations are made in this:




The Alary's have always been dedicated to the "natural agriculture", a work philosophy they've been practicing well before the term "organic" came to prominence. After studying oenology in the early 80's, Frédéric began making wine conventionally, but was quickly turned off by a simple observation: the wine he was producing was inferior than his father's!

"It took me a year to understand that I needed to unlearn everything I'd been taught in school; I asked my grandfather and father how they worked and followed in their footsteps."

The brothers both started in 1984; that same year, they decided to build a vinification cellar just under the vines.

"The idea was simply to have the cellar be as close to the vineyards as possible."




Frédéric is not a fan of wines marked by oak, so everything is fermented in stainless steel for younger vine stuff and in concrete tanks for the rest.




The Cairanne Côtes du Rhône has an 8 day maceration, 15-30 days for all the others. Nothing is added during vinification, and they don't filter. Once the wine is vinified, they bring it back 20hl at a time to another cellar in this container:




Before any grapes even make it to the cellar, they are sorted three times. First, the harvester makes his decisions in the vines. They then bring what they've picked on this tray table/trolley the Alary's created themselves.




A second inspection occurs with 2-4 people occurs, and then the grapes are dropped into the cart.




Finally, a third inspection is performed on a vibrating tray table.

All this information was boring Zaggy to tears.




After visiting the vinification cellar, we set off to an incredibly beautiful vineyard planted in 1905:




We then headed to the aging cellar to taste. Besides some demi-muits and a few oak barrels, the majority of the tanks are concrete. He still uses the ones his grandfather set up in 1930!




This year, Frédéric bought some eggs:




As well as these concrete "barrels":




For the whites, Frédéric used to use concrete tanks, barrels and demi-muits. But with biodynamics, he's found new qualities in the wine and felt the demi-muit was making the wines too big. To remedy this, he's purchased the eggs and concrete barrels. The brothers will do a blind tasting from each, and whichever they prefer, they will buy more of for future vintages.

Speaking of the white, the Réserve des Seigneurs 2010 was incredible. Everything was tasting good with the 2011's, continuing the summer's trend of easy drinking, pleasant and accessible wines. One fun thing to try was their sans souffre bottling of P'Ttit Martin. Frédéric only does this for a few wine bars in France, and wanted us to partake in an experiment: blind test both and guess which was which.

"Wine remembers sulfur."

Both Maya and I picked the first one without hesitation as the sans souffre. It was more alive and expressive. It also tasted less stable, so I almost laughed when Denyse picked the second bottle. But she was right! Both of were shocked; the second bottle was by no means inferior, but showing way tighter and "serious" than the first. Frédéric had proved his point!

"I'm not part of the whole sulfur debate; we actually make a sans souffre cuvée, but adding minimal sulfur at bottling to protect it a little is not something I'm against. The more grapes you have in the bottle, the better! But the most important is terroir: I don't think ours are better than anyone else's, but they are certainly unique and we want the wine to reflect them as authentically as possible."

Zaggy didn't really seem to care.


Contact us:
info@louisdressner.com
phone:212.334.8191
fax:212.334.9216


Blog Feed


Latest Producer Videos:
Salvo Foti Interview for I Vigneri.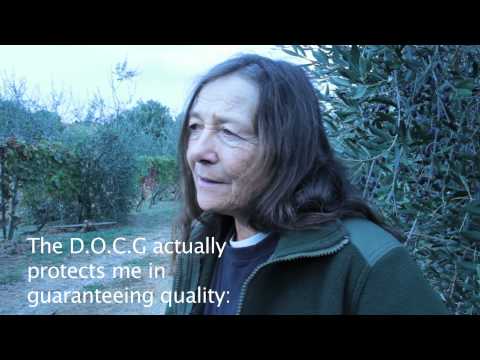 Dora Forsoni on the DOCG System.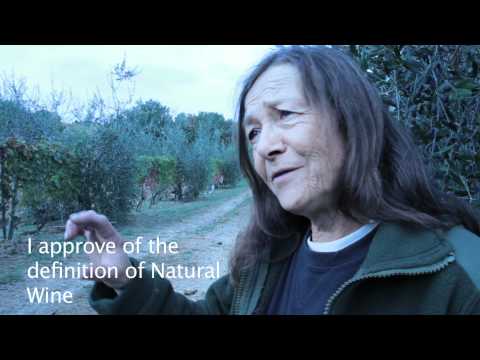 Dora Forsoni on Natural Wine.