PREVIOUS SUMMER LOG: ORATOIRE ST-MARTIN IN CAIRANNE

Ten minutes away from the thriving touristic town Saint-Rémy-de-Provence, Dominique Hauvette lives off the back road of a back road. You have to know where's you're going to get there, and once you figure it out, the first thing you'll spot is a modern cellar. On the front door, a sign says:

"ABSOLUTELY NO RENDEZ-VOUS WITHOUT AN APPOINTMENT."

If you follow the dirt road to the left of the cellar for a kilometer or two, you find yourself in a huge open space.




In the middle of that space is Dominique's house, which overlooks the field where she holds some of her horses.




Dominique has loved horses for as long as she can remember. Between her house in Saint-Rémy and her property in the Roussillon, she has close to 30 of them! Wine came much later:

"I always dreamed about working with the earth, but back then it could have been with anything. But wine is like a healthy appetite: there is always something new to taste, learn and discover."

When we arrived it was lunch time, so we all sat down to eat ratatouille and octopus salad (all the produce was from Dominique's garden). An old friend of hers was hanging out prior to our arrival. He spoke pretty good English since he'd been living in Los Angeles for awhile before moving back to France. In between singing the praises of Dominique's 2006 Améthyste, we talked about this and that, eventually finding out this man created GPS technology. CREATED IT. Like most technologies, it started out for the military; when the first commercial GPS's were produced, his company was bought out and he moved to L.A to develop the product for car navigation.

"Today, this technology is available for free on your phone. I had to move on."

Now pursuing a more academic route, he is currently using satellite imagery to analyse geographical and weather patterns around the world. It was very funny hanging out with this guy (Michel maybe?) and Dominique at the same table: hearing them argue on the merits of biodynamics vs science was quite entertaining. And while it was clear the two couldn't disagree more with each other, they still managed to laugh it off and have a good time.

Lunch was also time to ask the classic question: what's up with 2012?

"Too dry."

After spending the first half of July in the rainy North, none of us were expecting to hear someone complain about too little rain. But it's true: it hasn't rained once in 2012, and the vines are suffering from it. In a new plantation of Grenache, Dominique finds herself having the water the plants twice a day. It's also gotten hotter over the last decade, but temperature is not what worries her the most:

"It's gotten hotter everywhere, which in itself isn't that big of an issue. But what people don't talk about is how much more we're exposed to the sun than even 20 years ago. We've exhausted a huge amount of the ozone layer, which has always protected us. Today, 15 minutes out in the sun is the same as 2 hours in the 70's. I notice it on my horses: every year, their sunburns are getting worst and worst, to the point of blistering and getting infected. This never used to happen..."

After lunch, we headed to the cellar to taste. It was built in 2009, and is still a work in progress because Dominique didn't want to borrow money and put herself in debt. The first thing you'll notice is the large amount of concrete eggs.




That's her new employee Jean-Phillipe, btw. In another room, she has way more of them:




Dominique is a huge advocate of the concrete egg; she likes them because they are made with porous cement. This creates a slight, desired oxidation but doesn't affect the flavor of the wine like wood barrels. Casks are used for Roucas and Canalie, and she uses some new and old oak. Though Dominique is not a fan, for logistical reasons she also uses a bit of stainless steel. From her interview last year:

"Both wood and cement containers are magnetically neutral, so I use these over stainless steel tanks, because all stainless steel containers generate magnetic fields. Wine consists of suspended particles that contain either positive or negative electric charges. As soon as these particles come into contact with a magnetic field, they are aromatically affected, and I don't want that."

Dominique takes her cellar work very seriously, but acknowledges that great wine comes from great vineyards:

"If you have a good terroir, it will work."

We tasted the 2011 Rosé, 2010 Jaspé (a new cuvée made with young vine Roussanne), 2009 Dolia, 2008 Roucas, 2008 Cornaline and 2009 Améthyste. Guess what? Everything was really good.

Dominique had to go, but Jean-Phillipe had us hop into his 4x4 and check out the vines. Our first visit was a mixed parcel of Roussane, Marsanne, Cabernet Sauvignon and Syrah.




In all the vineyards, the Alpilles mountains loom majestically in the background.




Despite this year's dryness, Jean-Phillipe says the grapes are looking good.




Next up was a parcel of young Clairette.




Driving to the next site, Jean-Phillipe explained that the 17 hectares are spread over many different locations, but all are close to each other. Curious to know, I asked if they have any problems with neighbors using chemical treatments in their vineyards.

"All of Dominique's parcels are isolated, but even if we had neighbors, everyone around here works organically. The only one polluting is the night club when it throws its old whiskey bottles out!"

The short drive brought us to a Carignan/Cinsault parcel on much rockier soil.




Look at that contrast between the soil and Maya's New York Knicks colored Vans! Finally, we visited the new plantings of Grenache mentioned earlier.




After thanking Jean-Phillipe, we hopped into the Louis/Dressner Mobile and drove 3 and 1/2 hours to Caudiès-de-Fenouillèdes to visit Agnès and Alain Carrere from Domaine de Majas. On the menu for next time: a new profile, visit recap (co-starring Tom Lubbe) and interview with Alain! Really great story of overcoming the odds with this estate, and we're proud to be respresenting them.

Later.
Contact us:
info@louisdressner.com
phone:212.334.8191
fax:212.334.9216


Blog Feed


Latest Producer Videos:
Salvo Foti Interview for I Vigneri.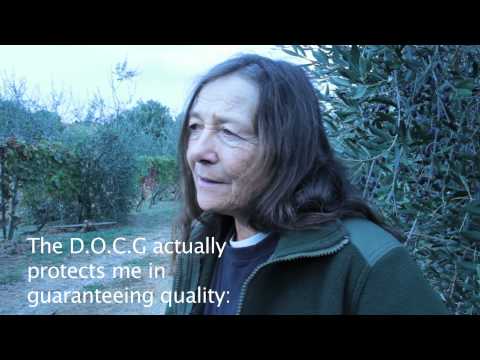 Dora Forsoni on the DOCG System.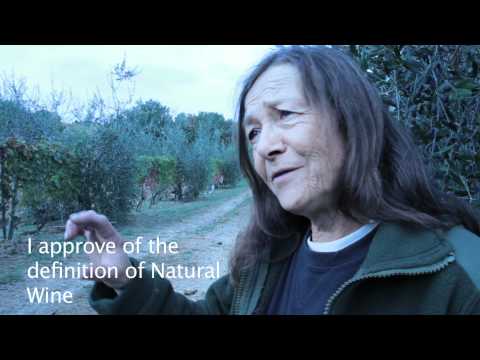 Dora Forsoni on Natural Wine.