Greetings everyone! It's already been 10 days since my return from Italy, and the trip is still fresh in my mind. Ian Becker, Shawn Mead and Lauren Feldman have given me access to their pictures of the trip, so I'm glad to say these recaps will be a little more colorful than those covering our recent trip to France. Let's begin!

Here at Louis/Dressner, we're dedicated to getting as much bang for our buck as we can from these trips, so the plan was to visit Loris Follador of Casa Coste Piane approximately five hours after landing in Venice. So after a 9 hour flight, we grabbed the rental cars and it was a two hour drive to the lovely town of Conegliano. After an hour nap, it was time to drive to the famous village of Valdobbiadene!




I was excited, because if there's one thing I drank the most in 2011 (and the first third of 2012), it's Coste Piane. It never fails me, and I drink it almost every opportunity I get. It's gotten so bad that I was recently pulled aside by our Self Consumption Director Eddie Wrinkerman (S.C.D), who told me that I needed to leave some for the customers.

The visit began with Loris heartily greeting us, then almost immediately sitting us down in his dining room to taste Prosecco and eat lunch.




Food was not part of the plan, and everyone had just eaten in the anticipation of the visit. Well, everyone except me, who had napped instead (cause I'm smart). So after a 2010 bottle for the aperitif, a true feast began, which started off with this pan seared salami on a bed of local Friar's Beard.




It was delicious. Another fun thing was the opportunity to try Loris' new Brichet cuvée.




Brichet is a single vineyard of 50+ year old vines just outside of the village. Loris rents them from an old guy who recently retired, and they've been worked organically for years. The soils are composed of sandy limestone with red earth. Brichet is just as easy to drink as the base cuvée, but a little more structured, with pronounced minerality.

Having the group sit down for a meal gave Loris the opportunity to give us some insight on the estate. Coste Piane was founded by his grandfather; in those days, all sparkling wine from the village was made completely dry, with a méthode traditionelle secondary fermentation in bottle. But at some point in Loris' lifetime, two major changes occured: people began to develop a taste for a much sweeter style of Prosecco, and cave cooperatives began dominating local production. Today, almost all Prosecco is chaptalized and carbonated in the chermat method.

By the time Loris took over the estate in the late 70's, things were taking a turn for the worst. Since most vigniaoli were selling their grapes to a coop, the more they had to sell the better, which led many to aim for the highest yields possible (Loris then explained that Prosecco vines are already incredibly high yielding, and that you really need to act responsibly if you want the juice to retain any complexity). And with the dominance of chemical agricultural practices that began post-war (which became the norm in the region in the late 70s early 80s), chemical fertilizers were incredibly popular to beef up yields. But Loris was unfazed: he's always worked the vineyards organically and made the wine naturally. When he started, only 3 producers in Valdobbiadene worked traditionally. Now there are about 20, which makes him happy.

After lunch it was time to check out the vines.




This is what the 60 year old vines look like:




We also checked out some incredibly beautiful 120 year old vines that are apparently still very productive:




While most have shifted to intensive monoculture, Loris continues to let grass, wild flowers and various root vegetables grow free. Free roaming chickens and ducks hang out in the vineyard.




Before swinging by the cellar to taste the 2011's, Loris had to play with his 3 month old puppy.




He was the softest dog I've ever petted in my life, and was adorably cute. The only scary thing was that he was teething and has these uber-sharp vampire dog teeth. He was chewing on everything he could (mostly Kevin's shoe and Ian's pant leg).

In the cellar, we got to taste the 2011's. As always, the wine is direct pressed, then racked to stainless steel and cold fermented until completely dry. The wine ferments in about 12 days then settles in tank for 4 months. A must (which is usually purchased) is then added to the wine and bottled immediately, where it referents in bottle. We tasted the 2011 before pre-must, and the wine was bright, intensely acidic and mineral, qualities that definitely carry over into the final product. Loris always bottles the wine right after Easter (so just a few days ago! Yay!), so that magic re-fermentation should be happening as we speak. We ended our visit by drinking two bottles of 2005 to see how the wine ages. It ages well.

Tune in for Part 2 of Perusing Prosecco, when we swing by Costadila!


"As far as indigenous yeasts, it was obvious. I'd seen it function all over the world and knew it wasn't a risk as long as the juice was pure. If the grapes are clean, if they are well selected at harvest, you get much more substance. Fermentations are longer and harder to execute, but that's the price to pay for complexity."

New interview up from Laurent "the Alsacian Sensation" Barth. Learn about his globe trotting winemaking adventures, taking the estate back from the cave cooperative and much more on his profile.


Back in January we did a tour of the South, and one of the stops was Atlanta, Georgia. After a long day of touring and eating Chick-Fil-A with Arianna Occhipinti, Luca Roagna and Sebastiano De Bartoli, our last stop was Le Caveau. This is really the first retailer in Atlanta to focus exclusively on small production, independently bottled wines of terroir, the vast majority of which are the result of native yeasts, hand harvesting, low yields, and organic or biodynamic farming. For jaded New Yorkers and San Franciscans this might seem like no big deal, but we have to remember that it's a big country out there and even five years ago a place like this might not have been able to open in a city like Atlanta. I like Eric and I like Le Caveau, so I did a little email interview with him to find out what the shop is all about.

Tell us a little bit about yourself, how you got into wine and your inspiration for opening the wine shop.

My name is Eric Brown, owner of Le Caveau Fine Wines in Atlanta, Georgia. I started collecting wine about 13 years ago shortly after a brief stint working at a new restaurant in Atlanta and that quickly grew into an obsession with wine. My wife and I started traveling to different wine regions all over the world and meeting with small, grower-producers in each region to try to get a feel for what made their terroir so special. Shortly after returning from France in the summer of 2010, my wife Carrie and I decided to open a retail shop in a old warehouse that had been renovated and subdivided in Chamblee (an up and coming area in North Atlanta) near our neighborhood. I had been working in technology as a computer engineer for a large international company, and was inspired when a friend left a similar career behind to go out west to pursue his dream of making wine… and my wife said I really needed to do something healthy with my obsession.




Tell us about Le Caveau. How long has it been open, what kind of wines do you sell, what kind of events do you do etc...

Le Caveau has been open since the end of May, 2011. Our specialty is Old World, terroir driven wines with a focus on Natural/Organic/Biodynamic producers from all over the world. Tasting and education are very important to us so we host tastings in the shop most Saturday afternoons, where we discuss all aspects of the wines we're showing with respect to terroir, winemaking, and historical perspective. We also host wine dinners in the shop where we bring in different Chefs from all over the city to pair food with our wines and we host dinners at restaurants around town as well.




How do you feel about the state of real/natural/terroir/whatever you want to call it in Atlanta and Georgia?

I think the farm to table/slow food movement in the restaurants here in Atlanta set the stage for Natural/Biodynamic/Organic wines in this market. Our customers really want to know where the wines they are drinking come from, so when we talk about non-interventionist winemaking, they appreciate how much care is taken with these wines. While the idea of natural wines might still be foreign to a lot of consumers in Atlanta, I feel like people have been really open to exploring them with us and after tasting the purity of the wines, really understand why these wines are ultimate expression of terroir.




What are you particularly into drinking these days?

For reds I have been drinking Sagrantino di Montefalco from Umbria, Lagrein and Teroldego from Trentino-Alto Adige/Südtirol, Poulsard and Trousseau along with the whites from the Jura. I am also infatuated with Cour-Cheverny and Savennières at the moment.




Le Caveau Fine Wines
5256 Peachtree Road Suite 102
Atlanta, GA 30341
770-837-0710
Hours: Tues - Sat. 11am -8pm
http://www.lecaveauwine.com/
http://www.facebook.com/LeCaveauWine
http://twitter.com/LeCaveauWine




Time constraints have made it really tough to write posts on our current trip in Italy, but the good news is that when they actually are up there will be pictures of the visits. In the meantime, I've added my recent interview with the lovely Chiara Vigo (who we visit today) to tide you over! Check it out on the Fattorie Romeo del Castello profile.
Contact us:
info@louisdressner.com
phone:212.334.8191
fax:212.334.9216


Blog Feed


Latest Producer Videos:
Salvo Foti Interview for I Vigneri.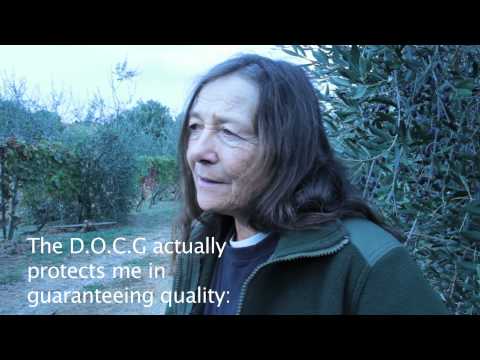 Dora Forsoni on the DOCG System.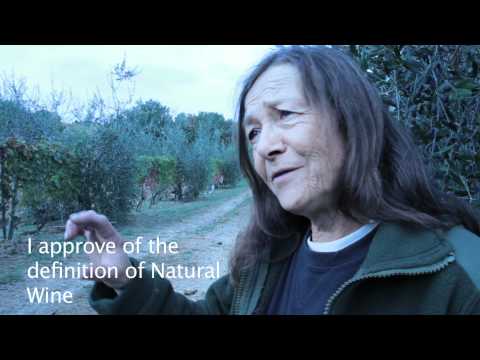 Dora Forsoni on Natural Wine.