PART 1: COSTE PIANE

PART 2: COSTADILÁ

PART 3: VINI VERI, VILLA FAVORITA AND VINITALY

PART 4: NUSSERHOF

PART 5: RADOAR

PART 6: I VIGNERI

After lunch at San Giorgio e il Drago, we hopped in our cars to visit Rosanna Romeo and Chiara Vigo of Fattorie Romeo del Castello. The estate is located just on the outskirts of Randazzo, so it was a very quick drive. A long dirt path off the main road brings you to the 17th century house where Rosanna and Chiara live part time (their main residence is in Catania).




Rosanna, who is a local, inherited the farm from her grandmother in the 70's. She then married Mr. Vigo (originally from Naples), and together they took care of the farm and vines, but sold all of the grapes. After his death in 1987, Rosanna continued to maintain the farm alone. Her daughter Chiara, after travelling the world to pursue her masters degree, become a published author as well as a certified kundalini yoga master, decided to return in 2007.

From an early age, Chiara found herself drawn to the parallels between works of nature and art. Inspired by this connection, she found a perfect middle ground with wine labels: this passion became the foundation of her masters' thesis, which she later developed into the great book Arte e Vino. After many years yearning to return to the farm, a chance encounter with Salvo Foti in 2007 gave her the perfect reason.

"He made me understand that I had a treasure, something I wasn't really conscious of."

She returned almost immediately with the goal of independently bottling wine from her family's estate for the first time since her grandfather in the 1950's. Because of her lack of agronomical and oenological knowledge, Salvo offered to mentor her by showing her how to tend the vines and make the wine. 2007 was the "first" vintage of the Vigo wine, the cuvée being an hommage to Chiara's father.

The 14 hectares of vines are 70-100 years old, all in Nerello Mascalese.




In the background, you can see the huge wall of lava that borders the vines.




Mount Etna is one of the most active volcanoes in the world, and its massive eruption in 1981 almost completely destroyed the entire Romeo Castello property. The flow's original trajectory was headed directly towards the house, but at the last minute took a right turn, sparing the property. It was a great tragedy that cost the family a lot of land, but's it's also the very reason why the wines are one of a kind. The lava wall heavily affects how the winds hit the vines and how temperature is contained, thus creating a unique micro-climate. The result is a bright, concentrated red with a ton of personality.

At no point have chemicals ever been used in the estate's history. Chiara has recently reintegrated wildlife into the vines, and Stefano Bellotti of Cascina Degli Ulivi is consulting on how to incorporate biodynamic practices. His first visit was in January; he plans to return in summer, and Chiara can't wait to visit his farm to see what he does first hand.

Walking back, we got to see this 1000 year old tree.




At some point, another completely different tree started growing OUT of it. Pretty trippy man!

I then petted Rosanna's dog because it was super cute.




About a ten minute walk South of the house, Chiara has replanted vines -also in Nerello Mascalese- that have yet to produce fruit.




They aren't too far from the Simeto river.




If you look closely, you can see exactly where the flow of lava that borders the vines ended. The river is very dry this time of year, but fills up considerably.

We then visited the old palmento, which is adorned by that creepy leatherface thing that was just as terrifying in person as it is in the picture.




It was time to taste, so we stepped into the house. First up were the 2007 and 2008 Vigo's which have both been available in the US before. Since Chiara is such a label geek, it's no surprise that she has spent a lot of time thinking about her own designs. The Vigo label features a map showcasing the exact place where the lava flowed through her property (highlighted in red).




It was inspired by this map of the 1981 eruption of where the lava flowed.




Next up where the Allegracore wines, which are new and about to be available in the United States for the first time. Chiara explains the idea behind this cuvée in her Louis/Dressner interview:

"We started with the Vigo wine in 2007. I used my last name as an homage to my father, because he worked this land and died here. But we'd originally wanted to call the wine Allegracore because it's the name of the parcel. I love the name, because it means "the place that makes a happy heart"! This was not possible because D.O.C legislation dictated that everything made in my area had to be Etna Rosso. But thanks to a dedicated group of vigniaoli who fought against this, as of 2011 you are allowed to write the name of a parcel on an Etna Rosso. So now the base wine will be called Allegracore, and the Vigo cuvée will only be produced in great vintages. Allegracore will be cheaper because it's aged in stainless steel. The Vigo will be made the same way as 07 and 08: stainless steel fermentation then aged in barrel. At least for now!"

It is quite glou-glou. The labels are pretty cool too, and will change every vintage. Here is the initial line up for 09, 10 and 11, along with the original label used by Chiara's grandfather on the far left.




For the first three, Chiara has actually used pictures of the original art nouveau wallpaper in the house. You can actually see the electrical wiring!





Here is it is real life. Not too sure what's going on with that clown though...




Up next, Arianna Occhipinti! Stay tuned!


PART 1: COSTE PIANE

PART 2: COSTADILÁ

PART 3: VINI VERI, VILLA FAVORITA AND VINITALY

PART 4: NUSSERHOF

PART 5: RADOAR

We'd gotten some bad news during lunch at Nusserhof. Our early afternoon flight from Verona to Catana had been cancelled, and the only alternative was an 8:30 A.M flight. From Venice... No one wanted to lose an entire day in Sicily so the group was ok with it, but it meant waking up at 5:30 am and an hour and a half drive to the airport.

On an aside: you know a plane is old when there's still ashtrays on each arm rest...

After a quick, restless flight, we were officially in Sicily! With tiny eyes, everyone grabbed their rental cars and we drove to Randazzo. After checking into our hotel, we were greeted by Alfio from I Vigneri. We arrived just around lunch, and he took us to the incredibly named San Giorgio e il Drago. During the meal, Alfio opened up some Vinudilice rosé. It comes from a parcel called Vigna Bosco.

It's a red and white field blend composed mostly of Alicante, with a tiny bit of mystery white and a bunch random reds (i.e: they're not sure what the grapes are), all interplanted together. The soil is ash, the elevation is 1300 meters and the vines are a 100+ years old. We also had the Etna Rosso, also from 100 year old vines. Both are vinified with native yeasts and minimal sulfur, added only at bottling. Both are very good and paired excellently with the local pastas and rabbit served at lunch.

At some point during the meal, Alfio informed us that Salvo wouldn't be able to join us because of an unexpected medical operation, and that he and Maurizio Pagano (I Vigneri's head honcho) would host us instead. It was nothing serious, but Salvo did have to stay in the hospital for a few days so we didn't get to see him...

After eating, we set off to see the first of many vineyard sights.




A quick walk up the path leads to more terraced vines and Mount Etna looming in the background.




Once we'd made it up top, we were greeted by the incredible Maurizio Pagano.




This guy is a serious character: his conviction and passion for viticulture, at least in his way of vocalizing it, is unparalleled. On a prior visit, he apparently told Arianna Occhipinti (who had tagged along with Jeff Vierra and was translating), something like:

"We give him (Salvo) the gold, he makes the wine."




At this point, if you're not familiar with the association Salvo Foti founded 12 years ago, you may be asking yourself, what exactly is I Vigneri?

The renaissance of Etna wines over the last decade can be largely, if not entirely attributed to Salvo Foti and the team he put together in 2000. Salvo was born in Etna, and has always had a love affair with the wines of his region. He is also famous oenologist, and makes the wine for a lot of people in the area. I Vigneri is the culmination of Salvo's desire to promote an environmentally sound agriculture with a simultaneous return to traditional farming. Taken from the association's official website:

"The "Maestranza dei Vigneri" ("Winegrowers Guild") was established in Catania in 1435. This important association of vine cultivators working in the Etna region was the foundation stone for professionalism in wine growing and production.
After 500 years, I Vigneri is today the name of a company of winegrowers and producers operating around Etna and in eastern Sicily. The proprietors are vine experts like Salvo Foti (www.salvofoti.it) and a group of local growers from the Etna region.

I Vigneri is the culmination of more than 30 years experience in Eastern Sicily, of historic, social and technical research aimed at achieving "excellence" in wine growing and producing. We have sought to use non-invasive methods and systems, to respect local traditions and our own ancient grape varieties as far as possible, and to avoid the damage that over-reaching ambition and egoism can cause. Our work ethic lies in the pleasure of work well done, without frenzy, in harmony above all with ourselves, and with all that surrounds us: environment, nature, the volcano Etna, which is so much a part of us. I Vigneri is also a holistic system of grape growing and wine production which respects our environment."

The deal is this: if you want Salvo Foti to make your wine, the I Vigneri team have to be the ones taking care of the vines. This means immediately shifting to organic viticulture practices, eliminating any mechanical labor, hand harvesting and a focus on lower yields. The vines must also be trained in albarello, which Salvo believes is the only way to express Etna's terroir. Maurizio leads the pack, and all in all 35 vignaoli are responsable for day to day maintenance of A LOT of vines. These guys have been in the vineyards their whole lives, so they know what they're doing. What's great is that this also offers them job security they might not otherwise have, all while encouraging locals to take pride in traditional agriculture.

Everyone involved is extremely proud, and they show it by always being adorned in I Vigneri gear (see Maurizio's photo above, and the great pics from their 2011 harvest). When you see the red gear with an albarello vine somewhere on it, you know who's taking care of business...

At the first parcel we visited, the guys had just planted some very young vines.




All vines, especially when they are very young and the roots haven't really sunk into the ground, have to stay on stakes because the ash soils are so loose that they could easily be ripped out during routine plowing and soil work.

On the same site, we visited the beautiful palmento where the Etna Rosso is made.




The fruit is brought up a flight of stairs to the top of the edifice where the grapes are foot trodden. The juice then trickles down into concrete vats below to begin fermentation. I once again direct you to the 2011 harvest pics, which (un-chronologically) document this process. We also checked out the attached -and very abandoned- barrel room.




There was actually still wine in that thing, and it stunk!

After visiting another site, we took a quick rest before dinner, which took place at I Vigneri's club house. Ok, it's not really a club house, but it's a little space in downtown Randazzo where you can buy the wines, the two books Salvo has written about wine, as well as his novel. Yes: Salvo Foti wrote a novel. We had the "Vinujancu" as an aperitif: this white wine comes from a small parcel at 1200 meters altitude; the grape is Carricante, and indigenous varietal. The wine is un-sulfured.

Maurizio was there, and he was almost a different person. Casually dressed in jeans and sneakers, his stern persona from earlier was gone; he was all smiles and told funny stories the whole night. He did however keep reiterating how great all the the wines were throughout the meal...

Upstairs, a big table was set up for us and we got to taste a bunch of I Vigneri wines that Salvo makes but we don't import. To be clear, we only import Salvo's line of wines. I asked Kevin why, and he explained that many of them were inoculated and/or more copious in sulfur. I was surprised to hear this, since I naively assumed that because Salvo was so insistent that the vines be worked organically, he'd also be diligent on spontaneous fermentation. Kevin replied:

"You have to choose your battles. Salvo has chosen to focus his energy on agriculture and the environment, and in doing so he's cleaned up a lot of Etna's vineyards. With his own line, we're on the same page philosophically. But he still makes the wine his clients want him to make for them. Spontaneous fermentation and low sulfur is a risk many are not willing to take."

The next day, we woke up bright and early to check out even more vineyards, starting with the Vigna Bosco.




We got to meet Ciccio the mule!




I Vigneri does as much soil work with mules as they can. It's a lot of hard work for both man and beast, and Maurizio told us that the last one couldn't handle it: his heart exploded on the job! Maurizio punctuated this story by doing "the meh".




It was pretty hilarious. I'm pretty sure that if he was a New Yorker, he would accompanied the gesture with: "Whaddaya gonna do?". Fortunately, Ciccio is a great worker and Maurizio likes him a lot.




But he'll still ride him if he's not doing a good job.




Alfio told Ciccio he WAS doing a good job, and not to worry about Maurizio always bossing him around.




We then visited another new site, where a mystery white was being grown ("ask Salvo what it is!")




Before we knew it, it was lunch time so we went back to San Giorgio e il Drago because Alfio said we weren't going to find better. Nobody complained.

Next up: our visit to Fattorie Romeo del Castello!



SATURDAY MAY 19th: PARTNERS IN HEALTH BENEFIT AT ARLEQUIN WINE MERCHANT FROM 2 TO 5 PM!

Saturday, May 19th will be my last day as a California resident, as I'm moving back to New York City to be closer to my family and Louis/Dressner headquarters.

In commemoration of my time spent here and the people that shaped those experiences, Louis/Dressner Selections, Farm Wine Imports and Arlequin Wine Merchant will be hosting a tasting/drinking from 2 to 5 pm. It will be in honor and memory of my father, Joe Dressner: I will be there, pouring 9 wines that embody the Louis/Dressner philosophy of getting together, telling funny stories, having a laugh over some great bottles and giving a big cheers to life. It will also be an occasion to raise funds for Partners in Health's Haiti division.

PIH a non profit association that has been working closely with Haiti since 1987; my father found them after doing some research following the devastating 2010 earthquakes; impressed by their prior, current and future commitment to a country still immeasurably damaged physically, economically and politically, Joe wanted to help. Since 2010, charitable events have been organized all over the U.S by Louis/Dressner Selections to raise funds and awareness for Haiti.

It has been an honor for me to be involved in many of these events, as they really meant a lot to my father, who in the last years of his life became increasingly inclined to involve himself in charitable work. Many people proposed donating to cancer research, but Joe wanted to support a larger, selfless cause:

"Enormous sums of money are being thrown at the diseases that touch the wealthy and the advanced industrial world. Science has not come up with a cure for cancer or a cure for the common cold. But the resources are there and will be used because everyone is motivated to eradicate sniffles, brain cancer and breast cancer."

So let's drink some good wine and raise some money for Haiti!

This will officially be going on from 2-5 pm, but you are strongly encouraged to hang out as long as you like. Arlequin is located on 384 Hayes street in San Francisco, California.

Hope to see you there,

Jules.


PART 1: COSTE PIANE

PART 2: COSTADILÁ

PART 3: VINI VERI, VILLA FAVORITA AND VINITALY

PART 4: NUSSERHOF

After our great visit at Nusserhof, we it was time to drive way high into the mountains to the commune of Feldthurns.




This is where Norbert Blasbichler runs the Radoar farm.




While our visit obviously centered around visiting the vines and tasting in the cellar, it's important to note that wine isn't what keeps the farm running: Norbert makes a living principally off growing Golden Delicious apples, which represent the majority of his production. He also raises cows, grows many other fruits, walnuts, cereals and of course grapes. There have been vines on the property for 200 years, but Norbert's passion for wine inspired him to take things further by independently bottling and producing terroir and varietal specific cuvées.

The farm was started in 1300, and Norbert is the 15th generation of his family to work this land. Radoar comes from a local dialect, and means "big round field" (which explains the logo). Norbert took over in 1997, and immediately converted the entire farm to organic agriculture (certified by Bioland).

After a quick hello, we set off to the vines.




That's Norbert in the center, next to Kevin and Shawn.

The main parcel is about 1.5 km from the farm, and 900m in elevation!




On this parcel, Norbert grows young Kerner vines (1 to 25 years old), 45 year old Pinot Noir and 35 year old Zweigelt.




Zweigelt is the most widely planted red grape in Austria, but very rare in Italy; Norbert actually owns the biggest plot in the entire country. It's actually a funny story: it was planted by Norbert's father by accident! He'd ordered Portugeiser but the nursery sent him the wrong clone. By the time he'd realized the mistake, it was too late...




In total, Norbert owns 2.5 hectares of vines, 80% in white and 20% in red.

We then drove back to the farm to taste some wines. One of Norbert's cats was just hanging out in the loose fissures of the old farm house.




The cellar is right by the cow's stable.




It was tasting time!




Norbert made his first wine in 1999. For the whites, everything is direct pressed then fermented in stainless steel. For the the Etza cuvée, he does two passes, more or less a week apart. We got to taste the 2011 results from both: the later pass is, unsurprisingly, richer and fatter with less acidity, so the blend creates a nice balance. Norbert also makes a sweeter Kerner with intentional residual sugar called Radoy; The 2010 I tasted at Villa Favorita had 35 grams of R.S and was at about 7% alcohol. The reds are fermented in stainless steel then aged 22 months in barrel.

At some point during the tasting, someone asked Norbert if his kids had any interest in taking over the farm. He said that at the moment, the answer is a definite no!

"But it's ok! They are young, and they need to find their own path in life. It wasn't obvious for me at first either, but I truly found my passion here. And you never know what will happen. If you had told me 15 years ago that a group of Americans from New York and San Francisco would come all the way up here to taste my wines, I wouldn't have believed you!"

Norbert also makes an amazing cider, peach and pear schnaps, grappa, apple and walnut spirits... He basically makes booze with everything he grows! Our group ended up buying a ton of it to drink on the trip and/or bring back home. Before leaving, we got to check out the beautiful, old distiller.




Next up: our mega tour of Sicily, including visits with Salvo Foti, Chiara Vigo, Arianna Occhipinti and the De Bartoli brothers!
Contact us:
info@louisdressner.com
phone:212.334.8191
fax:212.334.9216


Blog Feed


Latest Producer Videos:
Salvo Foti Interview for I Vigneri.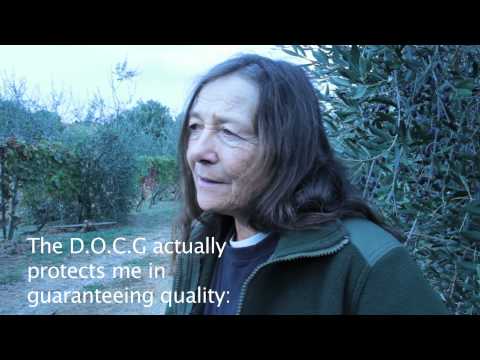 Dora Forsoni on the DOCG System.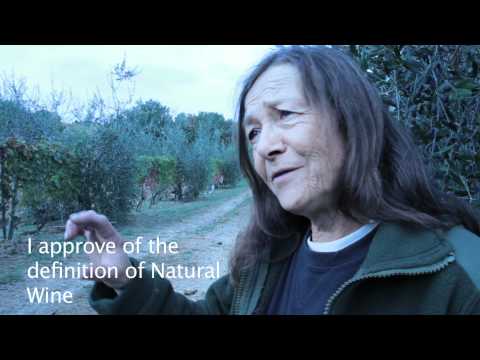 Dora Forsoni on Natural Wine.