PART 1: COSTE PIANE

PART 2: COSTADILÁ

PART 3: VINI VERI, VILLA FAVORITA AND VINITALY

PART 4: NUSSERHOF

PART 5: RADOAR

PART 6: I VIGNERI

After lunch at San Giorgio e il Drago, we hopped in our cars to visit Rosanna Romeo and Chiara Vigo of Fattorie Romeo del Castello. The estate is located just on the outskirts of Randazzo, so it was a very quick drive. A long dirt path off the main road brings you to the 17th century house where Rosanna and Chiara live part time (their main residence is in Catania).




Rosanna, who is a local, inherited the farm from her grandmother in the 70's. She then married Mr. Vigo (originally from Naples), and together they took care of the farm and vines, but sold all of the grapes. After his death in 1987, Rosanna continued to maintain the farm alone. Her daughter Chiara, after travelling the world to pursue her masters degree, become a published author as well as a certified kundalini yoga master, decided to return in 2007.

From an early age, Chiara found herself drawn to the parallels between works of nature and art. Inspired by this connection, she found a perfect middle ground with wine labels: this passion became the foundation of her masters' thesis, which she later developed into the great book Arte e Vino. After many years yearning to return to the farm, a chance encounter with Salvo Foti in 2007 gave her the perfect reason.

"He made me understand that I had a treasure, something I wasn't really conscious of."

She returned almost immediately with the goal of independently bottling wine from her family's estate for the first time since her grandfather in the 1950's. Because of her lack of agronomical and oenological knowledge, Salvo offered to mentor her by showing her how to tend the vines and make the wine. 2007 was the "first" vintage of the Vigo wine, the cuvée being an hommage to Chiara's father.

The 14 hectares of vines are 70-100 years old, all in Nerello Mascalese.




In the background, you can see the huge wall of lava that borders the vines.




Mount Etna is one of the most active volcanoes in the world, and its massive eruption in 1981 almost completely destroyed the entire Romeo Castello property. The flow's original trajectory was headed directly towards the house, but at the last minute took a right turn, sparing the property. It was a great tragedy that cost the family a lot of land, but's it's also the very reason why the wines are one of a kind. The lava wall heavily affects how the winds hit the vines and how temperature is contained, thus creating a unique micro-climate. The result is a bright, concentrated red with a ton of personality.

At no point have chemicals ever been used in the estate's history. Chiara has recently reintegrated wildlife into the vines, and Stefano Bellotti of Cascina Degli Ulivi is consulting on how to incorporate biodynamic practices. His first visit was in January; he plans to return in summer, and Chiara can't wait to visit his farm to see what he does first hand.

Walking back, we got to see this 1000 year old tree.




At some point, another completely different tree started growing OUT of it. Pretty trippy man!

I then petted Rosanna's dog because it was super cute.




About a ten minute walk South of the house, Chiara has replanted vines -also in Nerello Mascalese- that have yet to produce fruit.




They aren't too far from the Simeto river.




If you look closely, you can see exactly where the flow of lava that borders the vines ended. The river is very dry this time of year, but fills up considerably.

We then visited the old palmento, which is adorned by that creepy leatherface thing that was just as terrifying in person as it is in the picture.




It was time to taste, so we stepped into the house. First up were the 2007 and 2008 Vigo's which have both been available in the US before. Since Chiara is such a label geek, it's no surprise that she has spent a lot of time thinking about her own designs. The Vigo label features a map showcasing the exact place where the lava flowed through her property (highlighted in red).




It was inspired by this map of the 1981 eruption of where the lava flowed.




Next up where the Allegracore wines, which are new and about to be available in the United States for the first time. Chiara explains the idea behind this cuvée in her Louis/Dressner interview:

"We started with the Vigo wine in 2007. I used my last name as an homage to my father, because he worked this land and died here. But we'd originally wanted to call the wine Allegracore because it's the name of the parcel. I love the name, because it means "the place that makes a happy heart"! This was not possible because D.O.C legislation dictated that everything made in my area had to be Etna Rosso. But thanks to a dedicated group of vigniaoli who fought against this, as of 2011 you are allowed to write the name of a parcel on an Etna Rosso. So now the base wine will be called Allegracore, and the Vigo cuvée will only be produced in great vintages. Allegracore will be cheaper because it's aged in stainless steel. The Vigo will be made the same way as 07 and 08: stainless steel fermentation then aged in barrel. At least for now!"

It is quite glou-glou. The labels are pretty cool too, and will change every vintage. Here is the initial line up for 09, 10 and 11, along with the original label used by Chiara's grandfather on the far left.




For the first three, Chiara has actually used pictures of the original art nouveau wallpaper in the house. You can actually see the electrical wiring!





Here is it is real life. Not too sure what's going on with that clown though...




Up next, Arianna Occhipinti! Stay tuned!


PART 1: COSTE PIANE

PART 2: COSTADILÁ

PART 3: VINI VERI, VILLA FAVORITA AND VINITALY

PART 4: NUSSERHOF

PART 5: RADOAR

We'd gotten some bad news during lunch at Nusserhof. Our early afternoon flight from Verona to Catana had been cancelled, and the only alternative was an 8:30 A.M flight. From Venice... No one wanted to lose an entire day in Sicily so the group was ok with it, but it meant waking up at 5:30 am and an hour and a half drive to the airport.

On an aside: you know a plane is old when there's still ashtrays on each arm rest...

After a quick, restless flight, we were officially in Sicily! With tiny eyes, everyone grabbed their rental cars and we drove to Randazzo. After checking into our hotel, we were greeted by Alfio from I Vigneri. We arrived just around lunch, and he took us to the incredibly named San Giorgio e il Drago. During the meal, Alfio opened up some Vinudilice rosé. It comes from a parcel called Vigna Bosco.

It's a red and white field blend composed mostly of Alicante, with a tiny bit of mystery white and a bunch random reds (i.e: they're not sure what the grapes are), all interplanted together. The soil is ash, the elevation is 1300 meters and the vines are a 100+ years old. We also had the Etna Rosso, also from 100 year old vines. Both are vinified with native yeasts and minimal sulfur, added only at bottling. Both are very good and paired excellently with the local pastas and rabbit served at lunch.

At some point during the meal, Alfio informed us that Salvo wouldn't be able to join us because of an unexpected medical operation, and that he and Maurizio Pagano (I Vigneri's head honcho) would host us instead. It was nothing serious, but Salvo did have to stay in the hospital for a few days so we didn't get to see him...

After eating, we set off to see the first of many vineyard sights.




A quick walk up the path leads to more terraced vines and Mount Etna looming in the background.




Once we'd made it up top, we were greeted by the incredible Maurizio Pagano.




This guy is a serious character: his conviction and passion for viticulture, at least in his way of vocalizing it, is unparalleled. On a prior visit, he apparently told Arianna Occhipinti (who had tagged along with Jeff Vierra and was translating), something like:

"We give him (Salvo) the gold, he makes the wine."




At this point, if you're not familiar with the association Salvo Foti founded 12 years ago, you may be asking yourself, what exactly is I Vigneri?

The renaissance of Etna wines over the last decade can be largely, if not entirely attributed to Salvo Foti and the team he put together in 2000. Salvo was born in Etna, and has always had a love affair with the wines of his region. He is also famous oenologist, and makes the wine for a lot of people in the area. I Vigneri is the culmination of Salvo's desire to promote an environmentally sound agriculture with a simultaneous return to traditional farming. Taken from the association's official website:

"The "Maestranza dei Vigneri" ("Winegrowers Guild") was established in Catania in 1435. This important association of vine cultivators working in the Etna region was the foundation stone for professionalism in wine growing and production.
After 500 years, I Vigneri is today the name of a company of winegrowers and producers operating around Etna and in eastern Sicily. The proprietors are vine experts like Salvo Foti (www.salvofoti.it) and a group of local growers from the Etna region.

I Vigneri is the culmination of more than 30 years experience in Eastern Sicily, of historic, social and technical research aimed at achieving "excellence" in wine growing and producing. We have sought to use non-invasive methods and systems, to respect local traditions and our own ancient grape varieties as far as possible, and to avoid the damage that over-reaching ambition and egoism can cause. Our work ethic lies in the pleasure of work well done, without frenzy, in harmony above all with ourselves, and with all that surrounds us: environment, nature, the volcano Etna, which is so much a part of us. I Vigneri is also a holistic system of grape growing and wine production which respects our environment."

The deal is this: if you want Salvo Foti to make your wine, the I Vigneri team have to be the ones taking care of the vines. This means immediately shifting to organic viticulture practices, eliminating any mechanical labor, hand harvesting and a focus on lower yields. The vines must also be trained in albarello, which Salvo believes is the only way to express Etna's terroir. Maurizio leads the pack, and all in all 35 vignaoli are responsable for day to day maintenance of A LOT of vines. These guys have been in the vineyards their whole lives, so they know what they're doing. What's great is that this also offers them job security they might not otherwise have, all while encouraging locals to take pride in traditional agriculture.

Everyone involved is extremely proud, and they show it by always being adorned in I Vigneri gear (see Maurizio's photo above, and the great pics from their 2011 harvest). When you see the red gear with an albarello vine somewhere on it, you know who's taking care of business...

At the first parcel we visited, the guys had just planted some very young vines.




All vines, especially when they are very young and the roots haven't really sunk into the ground, have to stay on stakes because the ash soils are so loose that they could easily be ripped out during routine plowing and soil work.

On the same site, we visited the beautiful palmento where the Etna Rosso is made.




The fruit is brought up a flight of stairs to the top of the edifice where the grapes are foot trodden. The juice then trickles down into concrete vats below to begin fermentation. I once again direct you to the 2011 harvest pics, which (un-chronologically) document this process. We also checked out the attached -and very abandoned- barrel room.




There was actually still wine in that thing, and it stunk!

After visiting another site, we took a quick rest before dinner, which took place at I Vigneri's club house. Ok, it's not really a club house, but it's a little space in downtown Randazzo where you can buy the wines, the two books Salvo has written about wine, as well as his novel. Yes: Salvo Foti wrote a novel. We had the "Vinujancu" as an aperitif: this white wine comes from a small parcel at 1200 meters altitude; the grape is Carricante, and indigenous varietal. The wine is un-sulfured.

Maurizio was there, and he was almost a different person. Casually dressed in jeans and sneakers, his stern persona from earlier was gone; he was all smiles and told funny stories the whole night. He did however keep reiterating how great all the the wines were throughout the meal...

Upstairs, a big table was set up for us and we got to taste a bunch of I Vigneri wines that Salvo makes but we don't import. To be clear, we only import Salvo's line of wines. I asked Kevin why, and he explained that many of them were inoculated and/or more copious in sulfur. I was surprised to hear this, since I naively assumed that because Salvo was so insistent that the vines be worked organically, he'd also be diligent on spontaneous fermentation. Kevin replied:

"You have to choose your battles. Salvo has chosen to focus his energy on agriculture and the environment, and in doing so he's cleaned up a lot of Etna's vineyards. With his own line, we're on the same page philosophically. But he still makes the wine his clients want him to make for them. Spontaneous fermentation and low sulfur is a risk many are not willing to take."

The next day, we woke up bright and early to check out even more vineyards, starting with the Vigna Bosco.




We got to meet Ciccio the mule!




I Vigneri does as much soil work with mules as they can. It's a lot of hard work for both man and beast, and Maurizio told us that the last one couldn't handle it: his heart exploded on the job! Maurizio punctuated this story by doing "the meh".




It was pretty hilarious. I'm pretty sure that if he was a New Yorker, he would accompanied the gesture with: "Whaddaya gonna do?". Fortunately, Ciccio is a great worker and Maurizio likes him a lot.




But he'll still ride him if he's not doing a good job.




Alfio told Ciccio he WAS doing a good job, and not to worry about Maurizio always bossing him around.




We then visited another new site, where a mystery white was being grown ("ask Salvo what it is!")




Before we knew it, it was lunch time so we went back to San Giorgio e il Drago because Alfio said we weren't going to find better. Nobody complained.

Next up: our visit to Fattorie Romeo del Castello!



SATURDAY MAY 19th: PARTNERS IN HEALTH BENEFIT AT ARLEQUIN WINE MERCHANT FROM 2 TO 5 PM!

Saturday, May 19th will be my last day as a California resident, as I'm moving back to New York City to be closer to my family and Louis/Dressner headquarters.

In commemoration of my time spent here and the people that shaped those experiences, Louis/Dressner Selections, Farm Wine Imports and Arlequin Wine Merchant will be hosting a tasting/drinking from 2 to 5 pm. It will be in honor and memory of my father, Joe Dressner: I will be there, pouring 9 wines that embody the Louis/Dressner philosophy of getting together, telling funny stories, having a laugh over some great bottles and giving a big cheers to life. It will also be an occasion to raise funds for Partners in Health's Haiti division.

PIH a non profit association that has been working closely with Haiti since 1987; my father found them after doing some research following the devastating 2010 earthquakes; impressed by their prior, current and future commitment to a country still immeasurably damaged physically, economically and politically, Joe wanted to help. Since 2010, charitable events have been organized all over the U.S by Louis/Dressner Selections to raise funds and awareness for Haiti.

It has been an honor for me to be involved in many of these events, as they really meant a lot to my father, who in the last years of his life became increasingly inclined to involve himself in charitable work. Many people proposed donating to cancer research, but Joe wanted to support a larger, selfless cause:

"Enormous sums of money are being thrown at the diseases that touch the wealthy and the advanced industrial world. Science has not come up with a cure for cancer or a cure for the common cold. But the resources are there and will be used because everyone is motivated to eradicate sniffles, brain cancer and breast cancer."

So let's drink some good wine and raise some money for Haiti!

This will officially be going on from 2-5 pm, but you are strongly encouraged to hang out as long as you like. Arlequin is located on 384 Hayes street in San Francisco, California.

Hope to see you there,

Jules.


PART 1: COSTE PIANE

PART 2: COSTADILÁ

PART 3: VINI VERI, VILLA FAVORITA AND VINITALY

PART 4: NUSSERHOF

After our great visit at Nusserhof, we it was time to drive way high into the mountains to the commune of Feldthurns.




This is where Norbert Blasbichler runs the Radoar farm.




While our visit obviously centered around visiting the vines and tasting in the cellar, it's important to note that wine isn't what keeps the farm running: Norbert makes a living principally off growing Golden Delicious apples, which represent the majority of his production. He also raises cows, grows many other fruits, walnuts, cereals and of course grapes. There have been vines on the property for 200 years, but Norbert's passion for wine inspired him to take things further by independently bottling and producing terroir and varietal specific cuvées.

The farm was started in 1300, and Norbert is the 15th generation of his family to work this land. Radoar comes from a local dialect, and means "big round field" (which explains the logo). Norbert took over in 1997, and immediately converted the entire farm to organic agriculture (certified by Bioland).

After a quick hello, we set off to the vines.




That's Norbert in the center, next to Kevin and Shawn.

The main parcel is about 1.5 km from the farm, and 900m in elevation!




On this parcel, Norbert grows young Kerner vines (1 to 25 years old), 45 year old Pinot Noir and 35 year old Zweigelt.




Zweigelt is the most widely planted red grape in Austria, but very rare in Italy; Norbert actually owns the biggest plot in the entire country. It's actually a funny story: it was planted by Norbert's father by accident! He'd ordered Portugeiser but the nursery sent him the wrong clone. By the time he'd realized the mistake, it was too late...




In total, Norbert owns 2.5 hectares of vines, 80% in white and 20% in red.

We then drove back to the farm to taste some wines. One of Norbert's cats was just hanging out in the loose fissures of the old farm house.




The cellar is right by the cow's stable.




It was tasting time!




Norbert made his first wine in 1999. For the whites, everything is direct pressed then fermented in stainless steel. For the the Etza cuvée, he does two passes, more or less a week apart. We got to taste the 2011 results from both: the later pass is, unsurprisingly, richer and fatter with less acidity, so the blend creates a nice balance. Norbert also makes a sweeter Kerner with intentional residual sugar called Radoy; The 2010 I tasted at Villa Favorita had 35 grams of R.S and was at about 7% alcohol. The reds are fermented in stainless steel then aged 22 months in barrel.

At some point during the tasting, someone asked Norbert if his kids had any interest in taking over the farm. He said that at the moment, the answer is a definite no!

"But it's ok! They are young, and they need to find their own path in life. It wasn't obvious for me at first either, but I truly found my passion here. And you never know what will happen. If you had told me 15 years ago that a group of Americans from New York and San Francisco would come all the way up here to taste my wines, I wouldn't have believed you!"

Norbert also makes an amazing cider, peach and pear schnaps, grappa, apple and walnut spirits... He basically makes booze with everything he grows! Our group ended up buying a ton of it to drink on the trip and/or bring back home. Before leaving, we got to check out the beautiful, old distiller.




Next up: our mega tour of Sicily, including visits with Salvo Foti, Chiara Vigo, Arianna Occhipinti and the De Bartoli brothers!


It's May, and that means that in a few short weeks I will be returning to Detroit for my annual pilgrimage to the Movement Festival. One place I will be spending a lot of time will be MotorCity Wine. Located in the heart of downtown Detroit, this little place is run by Mark Szymanski and David-Armin Parcells.




I got to know David last year in San Francisco when he was visiting with his wife Melissa. A month or so later, we did a Louis/Dressner tasting at MCW that was a lot of fun. The place is incredibly inviting, looking more like a wine adorned living room than an actual bar/shop. The addition of live music and dj talent really brings everything together for a one of a kind experience. I like David and I like Motor City Wine, so I decided to do a little interview with him.




Tell us about yourself and how you got into wine.

I was born in Montreal but raised mostly in Toronto with a family that really appreciated good food and consisted almost entirely of classical musicians (from Both parents to stepfather to all my uncles and aunts and even some cousins). Always traveling with them was a great experience and from an early age I had an eager palate. At the age of 21 I got a job at a 4 star hotel in room service. The Maitre'D there took a liking to me and asked me to attend his weekly staff wine classes. From that point on, I knew I loved everything about wine and wanted to be in the business. After a few years as a fine dining server, I got a job with Whole Foods Market as a wine and beer buyer. My experience at Whole Foods had taught me about the business of retailing and after 10 years, I left to manage a newly opening gourmet market in Midtown Detroit. That market was unfortunately underfunded and ill fated, but my subsequent unemployment was actually the kick in the pants I needed to start my own business.


Tell us about MCW. Its history, how it operates, etc...

I called my friend Mark Szymanski,(whom I had hired as wine buyer at Whole Foods) to talk about opening a wine shop with me in Detroit proper. After a year and a half of only holding small wine tastings once a month to build our "brand", we opened our doors full time in July 2010. Starting out, we had only wanted a retail wine shop with a focus on what we coined "value boutique" wines. Both Mark and I like to seek out interesting wines that represent a good value, while trying to support smaller organic, biodynamic and "natural" producers whenever possible.

Our inventory of approx 130 SKU's (at least 80% of which is $20 or under retail) rotates frequently to keep things fresh for us as well as our customers. We soon developed into a full wine bar as well as a shop, with all of our inventory available for a nominal $5 corkage fee on top of our retail price. We also have a selection of approx 20 wines available by the glass and those change almost weekly as well. In addition we serve Michigan craft beers and a selection of cheeses and charcuterie that we source locally whenever possible. A relaxed and unpretentious vibe invites customers to grab a bottle and chill with us.

You guys almost always have music going on at the bar. Was that the idea from the very start, and what kind of musicians and DJ's do you book? Do they drink and like the wine?

Actually, Mark and I met through music, not wine. We were both producing electronic music as well as dj'ing & we were big jazz heads as well. The music wasn't in the plan at all in the beginning, but we had so many musical connections between us that it seemed a natural progression to have dj's as well as live music. Detroit is blessed with some of the best musicians in the world, and we consider ourselves lucky to have some of them play for us on a regular basis. We have mostly local trios and quartets playing funky jazz/rock fusion. Some lean more towards jazz, some lean more towards funk and soul. As far as DJ's go, on Thursdays we have a different DJ every week to host our "Jazz Vinyl Club" where they play all sorts of jazz records. Frequently on Saturdays we will have a more house/disco/techno slanted event that will feature dj's from Detroit and around the world. Our space is quite intimate and sounds great for any kind of show and the musicians, dj's, and customers really appreciate that. Bottom line for us is that we have to listen to it so we may as well book some stuff we like.

Many of them do indeed drink wine. In fact that is how I met producer and dj Carl Craig. He shopped at one of the Whole Foods I worked at, and we have been friends ever since. In fact MotorCity Wine put together a private label sparkling wine made in Michigan by sparkling wine producer Larry Mawby to commemorate 20 years of his record label, Planet E.


What's it like having international, superstar djs play records in your tiny little wine bar?

He (Carl Craig) and some of the other big names that have come through normally play for hundreds if not thousands of people so it is a completely different experience for that kind of DJ to play in a laid back loft wine bar with a capacity of 60 surrounded by friends, family and wine. They just get to let loose and have some fun.

How do you feel about real/natural/terroir/whatever you want to call it wine in Detroit?

At the moment it seems that there are only a few of us carrying that torch in the Detroit area, but thankfully we few are in a position to get people to try them and to maybe educate them. Most people have no idea or thought about the commercialization/industrialization/manipulation of wine until we make mention of it. Sure, most people have heard of that "organic stuff", but few have concept of that even. Some will continue on obliviously, but some have certainly been turned on.

What are you drinking these days that you're particularly into?

Domaine de Roally Viré-Clessé. Just can't get enough of this one. Les Hérétiques is a staple in my house. I never seem to tire of it. The Jean Paul Brun 2010 Beaujolais Villages is super bright and fun yet has a lovely dark side that keeps it on my mind.




MotorCity Wine:
608 Woodward Ave. 2nd Floor
Detroit, MI 48226
313-483-7283
Open Mon & Tues 12-7:30pm, Wed - Sat 12-1am, closed Sunday


PART 1: COSTE PIANE

PART 2: COSTADILÁ

PART 3: VINI VERI, VILLA FAVORITA AND VINITALY

PRE-NUSSERHOF ANECTDOTE: VinItaly was over, and it was time to hit the road again. For the last 4 days, our groups had been split into different hotels, and the plan was to freshen up and meet at I TIGLI in San Bonifacio to celebrate having successfully tasted hundreds of wines in 3 days over some pizzas. And more wine. And beer. This sounded like a great way to wrap up our taste-a-thon, but unfortunately only a handful of us would make it to dinner.

If you ever plan on going to VinItaly, you need to use the "I'm going to leave approximately an hour before the event is over so I don't get caught up in the parking lot/traffic rush at the end" technique popularized in the United States by sports fans who drive and don't live in New York City or San Francisco. It took us 30 minutes to get out of the parking lot we were in, which would probably have been much worst if Jeff Vierra hadn't cut-off a huge, traffic stopping tour bus at the very last second. Shawn and Lauren, who had left the ViViT stand 45 minutes before us, ended up being stuck in the underground parking lot for 2 hours. By the time they escaped, they were already almost an hour late for dinner (which was an hour drive away) and had to politely bow out. Yet this was nothing compared to what happened to Kevin's car.

Kevin's group had left the earliest, and though they got out of their parking lot with relative ease, they still got stuck in gridlock traffic. At one point, a wrong turn meant they needed to backtrack. Kevin pulled into an empty parking lot to get the group going in the opposite direction, and what happened next has to be one of most precious examples of bad timing in human history. Almost immediately after they'd pulled in, the front gate started to close!



It turns out the lot was part of an office building, and the last employee must have left mere moments before Kevin pulled in. There was no one left in the building, and no way to open the gate. The car was trapped! Kevin climbed over the gate to get help; he eventually found a policemen who told him that there was nothing he could do, and that they'd have to come get the car in the morning. Everyone eventually climbed the gates and took cabs back to their hotels. No one got into any trouble, and the car was safely retrieved in the morning.

Jeff Vierra, Robert Brownsen, Ian Becker and I ended up being the only ones making it to I TIGLI, where we ordered five pizzas. They are very hearty, and the waitress looked at us like we were crazy, asking us multiple times if we were sure we wanted that many. We also bumped into Tom Lubbe, met Tom and Arianna Occhipinti's Swedish importer, Niklas Jakobson, and hung out with a bunch of the staff from Les Caves de Pyrene, a group of British importers that do a great job. We ate all the pizzas.

The next day it was time to visit Elda and Heindrich Mayr at Nusserhof!




NOTE: Elda talked about how social media annoys her to no end and how she still likes living in a world of semi-privacy, so to honor her right to not to be flaunted all over the internet (a choice I respect and agree with), there will be no pictures of her in this post. Back to the post...

The Nusserhof estate is a post-modern anomaly of urbanization. The original 2.5 hectares of vines are located right off the highway, in the center of Bolzano, the capitol Tyrol.




In the background, you can see many of the modern buildings that completely surround the Mayr's farm (most of which were built in the 70's). Before World War 2, the city was much smaller (more like the size of a town), and the area's warm climate favored a traditional agricultural economy of nuts, fruits, grapes and wine. After the war, a train station was built, making access to the far removed mountain town a lot easier. This was the beginning of a complete transformation of Bolzano's landscape.




These photos are featured in the Mayr's tasting room. Both were taken from the same location: the one on the right shows Bolzano a few years after the war, and the one on the left depicts what the city looks like today. You may have to squint a little, but the big highway at the bottom of the left-hand picture is what the Mayr's live next to. As you can see, most of the green got replaced by concrete and, as Elda explained, by the late 70's, farm culture had been almost completely erased to accomodate the ever increasing amount of summer tourists.



This hasn't deterred Heinrich or Elda; they are the latest generation of their family to work this land, where the records date back to at least 1788. The name Nusserhof comes from the walnut trees that once lined the house on the river side. Not so long ago they were torn out to put in a municipal bike path. As the years have gone by, the urban environs of Bolzano have encroached the estate, with the city systematically making it harder and harder for the Mayrs to continue their farming. It is believed that the only reason the estate is still in existence is due to the fact that one of Heinrich's relatives was an early opponent of the Nazi occupation and died as a Catholic martyr and conscientious objecter in a concentration camp.

After our history lesson, it was time for a quick tour of the vines.




The 2.5 hectares of vines are a mix of Blatterle, Lagrein and Teroldego, all on sandy soils with granite subsoil. All the vines are equipped with irrigation systems (the norm in this very hot region) but Heinrich uses them only in June/July and if necessary. For example, he only irrigated the Blaterle in 2011, and very little at that. The entire estate is certified organic by the German association Bioland.

We then checked out the cellar. Everything is fermented in stainless steel, aged 1 or 2 years in 500l barrels for the reds, then 1 or 2 years in bottle. Blaterle is all stainless, and Heinrich uses small, Burgundian barrels for the Tyroldego. The cellar is tiny so it was a quick visit; we stepped out and it was time to taste!




We started with the Blaterle: this grape in indigenous to the Bolzano plain, and was traditionally used to make must or sweet, partially fermented wine. Only 3 producers still grow it, and collectively this only represents 1,5 h! In fact, Heindrich is the biggest Blatterle producer in the world! Blatterle is actually spelled with two T's, but Heinrich made the intentional typo because up until 2011, you could not put the grape of the wine from his region. This is also the case with the Tyroldego (funny aside: the first Teroldego I ever tasted was the Tyroldego when I worked at Terroir in SF, so at first I thought Elisabetta Foradori was spelling it wrong). The law just changed, but Heinrich thinks he's going to keep the typo anyway.

After the grapes are de-stemmed, Heinrich does a 6 hour slow press, then ferments the wine in stainless steel. We tasted 2010, 2011 and 2002, which had evolved beautifully. We then tried Lagrein Rosé from 2010, 2011 (tank) and 2001. The wine had developed with age; it was rounder and more structured but hadn't lost any of its acidity.

Next was the Lagrein Rosso. Elda explained that traditionally, Lagrein (also an indigenous varietal) had always been used to make simple, easy rosé. For better or worst, the Bordeaux influence of the 70's/80's led a lot of local vignioli to start fermenting and aging Lagrein in barrique in hopes of creating structured red wine. So red Lagrein has only really existed for 25 years. Heinrich insists on fermenting it in stainless steel to create a lighter, more elegant wine. We tasted 09, 10 and the 1995!




Overall, the 2010's were the unanimous favorites, but the 09's were also great and 2011 shows a lot of promise. After all that tasting, it was time for some lunch, which was definitely one of the best meals of the trip. Because a picture speaks a thousand words:




Look at that slice of tongue! Not pictured: local bread and cheese dumplings called canederli.

Lunch ended with a walnut-centric dessert with a delicious walnut liqueur made by Heinrichs' 89 year old aunt. We still had some time left, so Heinrich proposed we visit the Elda vineyard.




This vineyard is also right off the highway.




The cuvée is named after Ms. Mayr herself, and the grape is Schiava. It's grown on Porphyry (an iron rich granite) and sand. Heinrich rents this parcel from the same 89 year old aunt who made the walnut liqueur, and she was actually there, hanging out in overalls and plowing the soil! Heinrich told her we'd drank her liqueur for dessert: with a big smile, she brought an imaginary glass to her mouth, made believe to drink, said something that I didn't understand (but that was definitely about drinking her walnut liqueur), and let out a content, hearty laugh. We all thanked her for her good job while she laughed and smiled at us the whole time. I can't blame her: being 89 and having a dozen Americans compliment you on the walnut liqueur they just tasted a half-hour ago is indeed a pretty funny scenario. My biggest regret of the trip is that no one took a photo of her; she was so old yet full of life, and it was an absolute pleasure to meet her.

Tune in for Part 5: Radoar!


Last Tuesday night marked the end of an L.A institution, and I had the honor of being there. After six years of building a cult reputation for his restaurant's unrelenting dedication to our country's best produce, cheese and meats, as well as an always esoteric list of ever-changing natural wines from all over the world, Lou decided it was time to move on.

Over lunch at Beverly Soon Tofu Restaurant in Korea Town, Lou explained that his lease was up, and he had to choose between renewing it 5 more years or trying something new. He was at a point where he really wanted to work closer with wine, and after a lot of soul searching, Lou announced on his blog that he was selling the restaurant. The future? A retail space specializing in his "fanboy" taste in wines.


"L.A already has a million places where you can get get something from every region of every part of the world. I want to celebrate the unique; a shop with all the wines I want to drink."

I showed up on Tuesday night around 10:30, and the the place was packed with an all-star cast of the restaurant's regulars (including some celebrity who I recognized but couldn't put a name on). Everyone was table hopping to say hello to each other, cheering glasses over the great meals and times they'd shared. Lou got bear hugged and thanked profusely at least 20 times by patrons as they left. He kept a big smile on the whole time, and though I could tell he was very emotional from this last night at his namesake restaurant, it seemed like he was ready to turn the page.

I've had some incredible times at Lou's. It's where, over the course of a few great meals, I really got to know Silvio Messana, Saša Radikon, Arianna Occhipinti, Louis-Benoit Desvignes and Pierre-Marie Luneau. It's where I ate elk for the first time. It's where I discovered that California has to have those goofy little urinals by law. It's also where I got to know Lou himself, perfectly at ease in his role of master of ceremonies every night. Lou is a close family friend who my father deeply respected and admired; he's done an incredible job promoting quality food and wine in Los Angeles, and the city is lucky to have him! I wish him the best in his future endeavors.

Good luck Lou!


PART 1: COSTE PIANE

PART 2: COSTADILÀ

First person to correctly identify every grower we work with in that picture wins a Coste Piane apron!

Over the many years of Louis/Dressner's existence, we've developed a formula where these trips always revolve around a series of trade tastings. Italy 2012 was no different, so after a beautiful tour of Prosecco country, we drove off to Verona for a three day taste-a-thon.

Our first stop was Vini Veri in Cerea. Founded by the late Teobaldo Cappellano, this was the 9th edition of Vini Veri, where one can taste:

"...wines that are authentically unique, because they're the final result of a natural philosophy of production, and of a precious work done in the vineyard with organic or biodynamic method, or simply without the use of synthetic chemistry, and into the cellar without any forced stabilizations."

Many of our growers were there, including Altura, Odilio Antoniotti, Campi di Fonterenza, Casa Coste Piane, Clai Bijele Zemjle, Čotar, Domaine Matassa, Fattorie Romeo del Castello, Massa Vechia and Luciano Saetti.

Stuff worth mentioning: Antonietti's 09's (which should just have been bottled), Fonterenza 09's and their new Pettirosso (glou-glou, stainless steel Sangiovese), The Cotar whites, the Massa Vecchia 10 white and Luciano Saetti's 11's. I had a lot of fun at the head of a small tasting group, practicing my horrible Italian with a lot of people I'd never met before. Between their English, my Italian and a lot of expressive hand gestures, I think I did ok.

The next day, it was off to the 12th edition of Villa Favorita, organized by Vinnatur. If you're not familiar with Angiolino Maule's organization and the work they do, check out the blog post I wrote about our visit to La Biancara back in November and refresh your memory with this video:



Villa Favorita takes place in a beautiful Villa called Favorita.




Of the Italians, we got to taste with Camillo Donati, Ca' de Noci, Cascina Tavijn, Giovanni Montisci, Elisabetta Foradori, La Biancara, Monte dall'Ora, Costadilà, Del Prete and Radoar (profiles for both these guys coming soon). Haut les Vins, which teamed up with Vinnatur 4 years ago, was also there in full force, so we got to taste with Eric Texier, Eric Nicolas, Evelyne de Jessey (check out her newly updated profile), Alexandre Bain and João Roseira.

Highlights: Bain's 2010 Pouilly Fumé, Biancara 2011's, Montischi Rosé, Tavijn 11's, and Eric Texier's Picpoul petillant naturel.

We also bumped into Alberto Tedeschi. He was just hanging out, but had some tank samples for us to taste at dinner.




We got a chance to check out the 2011 Bellaria, as a well as Alberto's first attempt at red wine, a Barbera/Merlot blend (don't think this will make it State side, he made very little). After a great dinner, it was time to mentally prepare for the most epicly important wine event of the unviverse:

VINITALY 2012!!!!!!!!!!!!!!!!!!!!!!!!!!!!!!!!!

From the collective tales of Kevin McKenna, Jeff Vierra and Robert Brownsen, three grizzled veterans, Vinitaly sounded like a shit show: 600,000 people over three days, thousands of booths, millions of euros spent on marketing, guys in suits, scantily clad Prosecco girls, displays of raging public intoxication... It basically sounded like the wine industry at its worst. But let me tell you...




You'll never quite understand how big Vinitaly is until you visit (fact master extraordinaire Alex Finberg told me that if you were to put each booth side by side, it would span 2.5 miles!). Everything about it is over-produced, over-hyped and over-the-top. There is no shame. Do you you want to purchase Prosecco packaged in a gold bottle?




Done!

One stand had the entire Verona basketball team, including some American guys Ian Becker followed when they played in college, looking bored out of their minds (and obviously completely out of place), sitting around and sipping whatever brand pays for their uniforms. Complimentary foam mini-basketballs were available for those who tasted. Also, for some reason the Marche has officially made Dustin Hoffman their spokesperson.




Don't believe me?



I actually got really excited about this, and couldn't wait to meet Dustin in person, since I'm a huge fan of Rain Man. I was furious to find out he wasn't even there! What a rip! Needless to say I will be boycotting the Marche
for their false advertising.

But none of this could even come close to the Astoria 9.5 Pink Rosé stand.




You can't see it in that picture, but the girl in the picture is rubbing a dripping ice cube on her face. Girls in skin tight, pink and white spandex would wait outside to flirt with guys and encourage them to come visit the stand. There was a "bouncer" at the front working the velvet rope, and loud techno was blaring. The kicker: on the side of the stand, written in white on pink:

"I have a dream" MLK

Ian couldn't get a picture because the stand was too crowded. I will eternally regret this.

If you're wondering if we went to VinItaly solely to make fun of absurd stands, you're wrong! We totally had a legitimate reason to be there and it's called ViViT. Spearheaded by Silvio Messana, Elisabetta Foradori and Elena Pantaleoni of La Stoppa, here is the manifesto:

"Vivit is the exhibition this year at Vinitaly dedicated, for the first time, to natural wines from organic and biodynamic agriculture. Wines from organic and biodynamic agriculture are increasingly attracting the interest of consumers. This trend should by no means be underestimated, since society as a whole is requesting production methods ensuring low environmental impact. Vivit at Vin italy offeres producers and traders the chance to get to know each other better, over and above ideologies and in the name of fine wine. Vinitialy has asked the companies involved in ViVit to sign a very strict self certification document concerning the production methods applied in vineyard and in the wine cellar."

This is the first time a part of VinItaly has been organized by the producers themselves. It's also the first time different countries and regions have been grouped together by the way they farm, so it's kind of a big deal that were able to pull this off. All together, 100 vigniaoli from Italy, France, Germany, Austria, Switzerland, Croatia and Slovenia came together to show off their hard work. Stefano Belloti and Nicolas Joly helped with the organization, so there was a very strong Renaissance des Appelations presence. Of our producers, Montesecondo, Cascina degli Ulivi, Monte D'all Ora, Arianna Occhipinti, Costadilà, Cristiano Guttarolo, Alessandra Bera, Cantina Giardino, Elisabetta Foradori and Luciano Saetti were present (there was some overlap between this, Vini Veri and Villa Favorita). Silvio later told me that it was a huge success, with thousands of people visiting each day (I commend him for his hard work). VinItaly has agreed to redo ViVit next year in a bigger, more open space.

We didn't have too many stands to check out, but we did swing by Radikon. Saša made us taste from black gobelets so we couldn't see the wine. The idea was to show that without seeing it, the experience is similar to drinking a red. We tasted something new, a 2000 "Riserva" that has aged 9 years in bottle and is only being released now (we're getting some in), and it was the best wine I tasted the entire trip. I also finally got to meet Stanko for the first time; he was really busy but we still got to talk for a few minutes about how much I looked like my dad and our upcoming visit to the estate in November.

We also swung by Sanguineto's stand to taste the 11 bianco (which will be bottled in July), the Rosso 10 (bottled in January) and the Nobile 09. Dora was wearing a blazer, which was awesome, and brought out wild boar and black and white spotted pig sausage for us to munch on while we tasted. Naturally she'd hunted the animals and made the sausages herself. The wines are fantastic.

On our way to the parking lot, my lace became undone. This had been happening constantly on the trip, and Ian told me I really needed to learn how to tie my laces correctly. Right when he said that we bumped into Sonia Torretta, who applied the powerful "double knot" technique on my shoes.




My laces haven't come undone since.

Stay tuned for Part 4, detailing our visit at Nusserhof!


"I instantly fell in love with this 3.2 hectare parcel, all bunched together in the middle of the woods, next to the river… The property also included 2 h of prairies and 3 h of woods, and in the spirit of working biodynamically, I knew this was a perfect place to start a polyculture. The vines support the woods, the woods supply the livestock, the livestock supplies the soil: everything works together, everything is coherent."

One of our youngest, brightest vigneronne gives the low down on her unique estate, why she was drawn to the Beaujolais and all types of other stuff. Check it out on the Julie Balagny profile.

Part 3 of Italy 2012 up in the next few days!


PART 1: Coste Piane

After our great visit with Loris Follador at Coste Piane, we drove back to Conegliano. We had some time to kill, so naturally we decided to go to some local bar with a terrace about a block away. Note to all broke travelers: if you're really hungry but can't afford a nice meal, go to an Italian bar around 6pm. I ordered a beer and the waiter brought out chips. Robert Browson ordered a Spritz (which I mercifully made fun of him for) and they brought out a tray of prosciutto. Ian Becker ordered something else and they brought out 4 mini sandwiches. I was a bit perplexed as to why this bar would give us so much free food (didn't they know we had to eat dinner at 8?), but Robert explained that this practice is fairly common, that bars tend to give away all the old stuff they hadn't sold for lunch/dinner because it's better than throwing it away. We barely touched it.

We got back to the hotel and were immediately greeted by Ernesto Cattel, the brainchild of Costadilà.




He easily recognized us since we were the only obnoxious, loud Americans screaming down the streets in English.

For the most part, we here at Louis/Dressner haven't put up too much info on Costadilà (check out their meticulously detailed profile), so I'm glad that we can finally shed some light on what Ernesto has been doing since 2006 (the first wine was in 2007). The Costadilà project is the combined effort of Ernesto, Mauro Lorenzon (who owns the famous Osteria Mascareta in Venice), their oenologist Leonello (didn't catch his last name) and a few silent partners/investors; it's truly a labor of love, since all three currently have full time careers. The goal is to valorize and rejuvenate the rich agricultural traditions of Tarzo by reintroducing natural farming -however small the scale- to the region. The scope of the project goes well beyond wine, and emphasizes polyculture: the long term goal is to have vines, fruits, vegetables, cereals and livestock coexist on the same plots of land. They hope that by creating this example, they can create a model farm for the region, so other farmers who are trapped in monoculture can see the way out. Completing this cycle, the produce grown from Costadilà land is then used and sold in local businesses, such as Osteria la Muda where we had dinner.




Nestled in the little mountain village of Cison di Valmarino, Osteria la Muda is one of the oldest restaurants in Italy, dating back to the 1470! When the last owner decided to sell the space, Ernesto and 6 other partners didn't hesitate to remodel and keep this landmark alive. They are currently touching up the upstairs and planning to open an agriturismo. Also, the place is open till 1am almost every night.

The next morning, it was time to visit the first of many vineyard sites.




Our first stop was a completely isolated plot, only accessible by a single dirt road. Tucked away in the mountains, this little area has a rather interesting history: up until the early 70's vines had been grown here, but when the owner retired no one wanted them and the land became abandoned. It was then taken over by a German hippie commune. Then they left, and nothing really happened until Ernesto saw the terroir's potential and decided to replant vines two years ago. These vines are coming from 6 different clones, all in selection massale, and are a mix of the four traditional prosecco grapes (Glera, Prosecco, Bianchietta and Verdizo, but more on that later). The soil is composed of clay with a marn subsoil at 15-20 meters.




Ernesto is replanting the vines exactly where they were originally located in the 1970's.



Everything at Costadilà is farmed organically. Ernesto, who has never studied agriculture or oenology, explained how he came to this decision.




"Working organically and not manipulating nature is much more favorable in the long term. Chemical agriculture seems beneficial in the short term, because you get instant results. But those quicker, easier results have repercussions. For example, if you use a herbicide, on the short term you've solved your grass problem. But then the soils have less life and micro-diversity, so yields suffer. So you use a chemical fertilizer, and now your yield problem is solved. But then your soils are even weaker and the vines, now lacking a proper immune system, become prone to fungal illness and insects. So now you have to use pesticides and large quantities of sulfur to protect the vines. And even then, the vines become so overexploited and ill that they can only live for about 25 years before they need to be ripped out and replanted. It's a vicious cycle that traps the farmer in continuing to use chemicals if he wants to keep his business going."

The site is also host to this old house that Ernesto and the gang are in the process of converting to an agriturismo and attached osteria that would serve only Costadilà produce.




It's fully equipped with the coolest sun clock ever.




For those of you familiar with the Costadilà wines, you already know that each cuvée is named by the elevation of the site. We got to check out the "280" vineyard, and our final stop was the "450".




The "450" is a 3.5 hectare parcel that is completely isolated, featuring chalk soil. It's all glera grapes. If you've never heard of Glera, Bianchietta and Verdizo as grapes used for Prosecco, you're not alone. These grapes, along with the seminal Prosecco, used to be widespread in the area, often blended together to make the region's famous sparkling wine. But in an all too common scenario, farmers began to realize how much more prolific and high yielding the Prosecco grape was, so they began tearing out their remaining vines to replant the more productive varietal.

As far as the wines, they are fermented with native yeasts until completely dry, then bottled with must made from passito grapes they dry themselves in the attic of the farm for a secondary fermentation. No sulfur is used at any point in the vinification. The wines are crisp, fresh, expressive and each cuvée successfully expresses its terroir. Ernesto cites Loris of Coste Piane as a big inspiration for making a quality wine in a region that has succumbed to the pitfalls of industrialization.

"Loris is a sculptor! We just shape rocks!"

Tune in next time for the official recap of Vini Veri, Villa Favorita and, drumroll please, our wacky hijinks at the craziest place in the world, VINITALY!


Contact us:
info@louisdressner.com
phone:212.334.8191
fax:212.334.9216


Blog Feed


Latest Producer Videos:
Salvo Foti Interview for I Vigneri.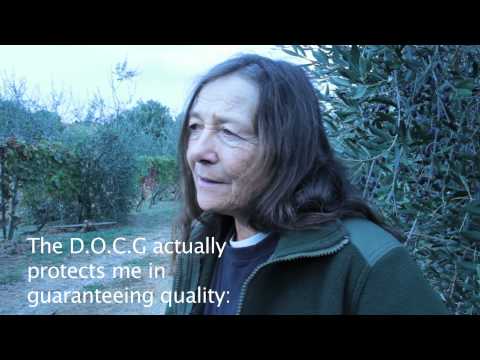 Dora Forsoni on the DOCG System.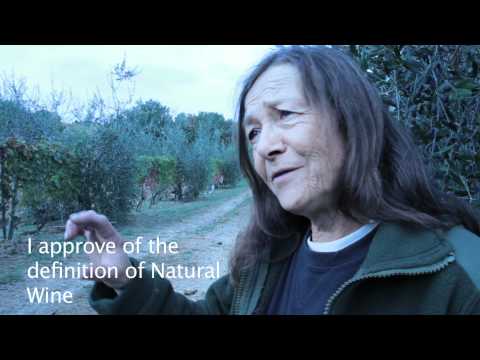 Dora Forsoni on Natural Wine.