PREVIOUS SUMMER LOG: DARD & RIBO IN MERCUROL

Before reading the vist recap, go to the Elodie Balme profile and read all the new info we've provided for you, including an interview.

Ok, now we can start the show.

Elodie Balme is a go-getter. She's one of those personalities that just exudes positive energy, and in this day and age it's impressive to see someone so young and enthusiastic about anything, let alone agriculture! It's also very refreshing that she isn't afraid to admit that she is still very new at this, and that everyday is a learning experience.

We arrived around dinner time, where we ate some delicious cheese and tomato tart thing and drank Plageoles Mauzac. Well, everyone except Elodie, who is four months pregnant! While eating, we started talking about Elodie's work dynamic with her father Bernard, a recurrent theme that would come up throughout the visit (more on that later).

The next morning, it was time to taste the 2011's and check out the cellar. Almost everything is vinified and aged in concrete.




There's also some fiberglass tanks to blend the wines.




Elodie also has a few barrels, mostly for experiments. The 2011's where showing well: the Côtes du Rhône and Roaix had just been bottled, and we tasted tank samples of the Rasteau, which should have been bottled by now. Elodie really goes for elegance and finesse in the wines, which are fresh and fruity, but with enough weigh to add structure. One new thing was a Vin De France made from Merlot, Grenache and Carignan on sandy soils. Elodie's dad basically planted the atypical Merlot in front of their house so that no one would build a house in front of theirs:

"He thought it might be something original for me..."

After tasting, we went to visit Oratoire St-Martin. In the evening, we returned to go check out the vines. The first parcel we visited is a clos called Le Plateau.





This parcel was the one Bernard started with. Elodie's grandfather actually deforested the entire 4 hectares to plant vines! Being there, it was crazy to think this parcel of 80 year old vines could ever have been anything else. For these vines they put a treillissage in the middle because the infamous Mistral wind causes them to break. Most of the grapes go into the Roaix cuvée.

As we left Le Plateau, Elodie pointed out saffre, the compacted sands that constitute the majority of her sub-soils, as well as some of her top soils.




Saffre retains water, so the soil remains cooler than if it was just sand. It's quite compact, but breaks into the exact sand kind of sand you find at the beach.




Next up, we visited Les Champs Libres, a 5 hectare clos of 55 year old vines and Samuel, a parcel of 80% Grenache and 20% Carignan with vines over 80 years old.




These are two of the many parcels Elodie works organically, and goes mostly in the Côtes du Rhône, with a little bit in the Roaix. Every year, more and more parcels are being converted, but Elodie is partners with her father, and they work the 28 hectares of vines together. And while the two get along well, share all responsibilities in the vines and are indispensable to each other, viticulture has been a serious point of contention.

Many things have changed since Elodie settled in 2006, and this hasn't always been easy for father/daughter team. Making and selling wine independently was never a problem for Bernard, since he has absolutely no desire to partake in cellar work. If anything, he's proud that his daughter is pulling it off, and has no qualms with spontaneous fermentations and minimal cellar intervention (he says it makes the wines taste good). But when it comes to viticulture, the two see things differently: Elodie's time with Marcel Richaud deeply influenced her approach to viticulture, but this approach is contradictory to what Bernard has been doing since his early teens (he's in his early 50's now).

And while there have been significant changes made in the viticultural practices (no pesticides/herbicides on the vines Elodie makes wine with, organic fertilizers, contact copper and sulfur treatments on all 28h), Bernard is still not totally convinced on working organically, especially if the estate is 28 hectares. Though he has always been "soft" with his chemical use compared to a lot of his heavier handed neighbors, he still refuses to take them out of the picture completely. Still, switching to contact copper and sulfur treatments is a big decision, and Elodie sees this as a huge step forward for the estate. It also makes her feel like her father understands and respects what she is doing.

"Things really have changed. Even in "his" vines, he's reduced the chemical products considerably. For example now he only does 1 pesticide treatment a year, as late as possible to last through the summer."

One thing the two definitely agree on: a lot their soils are suffering from over-exploitation. The plan for currently empty parcels and those they will soon rip out is simple: back to the jachère technique. After ripping out the vines, you plant cereals one year, then something else, then something else… By doing this for 7, 8 years, the soil gets to rest and purify itself.

"People used to plant with the goal of having vines for 60-70 years minimum. Now, as soon as they start getting less productive (usually around the 30 year mark), you rip them right out and replant. Things back then were less about quantities and productivity."

That night, we had dinner with Elodie and her boyfriend Jérome at this great place in Rasteau. Marcel Richaud came up.

"I have him to thank for everything. He really encouraged me to start my own estate, introduced me to all his customers, got me press..."

Clearly Marcel really likes Elodie since he decided to be her mentor. But there's actually a cool story behind it! When he was just getting started, Marcel was 19, the same age Elodie was when she was placed to work for him part-time. His father had also sold his grapes to the cooperative his whole life, and in his day it made you a good living; when Marcel decided he wanted to be independent, everyone told him he was crazy. He was shunned from his family (Marcel elaborates on the whole story in his interview), and since no one wanted to help him, he actually produced his first vintage in a cellar with no roof! Incredibly discouraged, his first vintage was almost his last.

On the verge of giving up, a chance encounter with a monsieur Charavin (a famous vigneron from the area), would change everything. Seeing this 20 year old kid try to be a vigneron really clicked with him, and he told Marcel he could use a part of his cellar to make wine and show him how to properly vinify until he was more settled. This man who took him under his wing, who taught him everything he knew and gave Marcel the chance to suceed, this M. Charavin was none other than...Elodie's grandfather! Remembering what he'd done for him, he felt he had to do the same for Elodie. That's what I call some full circle shit right there!

Next up, our visit with Frédérique Alary of Oratoire St. Martin! Recap + interview!


PREVIOUS SUMMER LOG: FRANCK PEILLOT IN MONTAGNIEU

After a packed three days of visits, it was the 14th of July so no one would have us. So we decided to celebrate France's independence with HUGE STEAKS!




We had a few neighboring families from the village to help us out, but it was still a bit overboard. As a good samaritan, I ate an entire one (almost).

The next morning, it was time to pack and kick off our two week road trip through the South, starting with Dard & Ribo in the commune of Mercurol. We were really early, so we decided to visit the neighboring towns of Tournon and Tain-L'Hermitage.




The two towns are separated by the Rhône river, but you can walk across the bridge pictured above in five minutes. The river also separates two departments: Tournon is in Ardèche (where Jean-René Dard was born) and Tain-L'Hermitage is in the Drôme (where François Ribo is from). As you can see, Tain-L'Hermitage has a great view on some of the steepiest, best placed Hermitage vines. The main drags are very touristy, but getting lost in the little side streets was a lot of fun. We also saw this very strange Kebab place:




"Hygiene, Quality, Service". MMMMMMMM, appetizing!

The Ardèche is also a huge player in French apricot production, and this time of the year is the peak of the season:




After killing some time, we set off to the small village of Blanche-Laine, where Dard & Ribo have their cellar.




In the 8 or so years we've worked with these guys, no one has ever met François Ribo; René-Jean takes care of everything on our side of things, and apparently François does the same for certain customers. So, you guessed it, René-Jean was our host. I would describe him as a lovable grump: he grumbled about us visiting on a Sunday ("and the day after the 14!"), but then spent 5 hours carefully showing us the vines and tasting through the 2011's. He likes to complain a lot, but it's always with a hint of amusement; he also has a great sense of humor and would be a shoe-in as a New Yorker. He's actually never been to the U.S, and says the only reason he would come is to have a "real American burger".

The first vineyard we visited was a parcel of Hermitage.




Roussanne, Marsanne and Syrah are co-planted together here. And while the Marsanne and Roussane are a bit hard to distinguish from one another, René-Jean grabbed some leaves to show how to easily spot the vines of red (left) and white (right).




Besides size, the white vines' leaves are more undulated, and their "butts cross"...

Their Crozes-Hermitage vines are at the very edge of the appellation. They are 20 years old, and were planted by René-Jean and François; when they took over in 1984, the preexisting vines were nearly 100 and unproductive. They ripped them out but were still able to get some selection massalles out of them, which is what was replanted. This particular parcel is one of many (but not all) that François works with a cable pulley and horse. The soils are deep, granitic sand.




The way they acquired this parcel is a cool story. Both the guys were participating in a traditional night of singing and dancing, with the party constantly moving from farm to farm. At around 2 AM, they found themselves drinking at an old farmer's house. In passing, he mentioned his imminent retirement and how he was hoping to sell his vines. Hungover, they woke up early the next morning to sign a contract with him. No one could understand why the guy was so adamant about selling his vines to two young nobodies who were just getting started, but he must of seen something special.

We also spotted some vines René-Jean is picking out his massalles for replanting:




Even in the Northern Rhône, there has been a lot of rain this year and therefore a lot of illness. This has forced them to do more treatments than usual. At the time of our visit, they'd done 5, but most in the region were well above 15. They were also hit with hail three times, which did some damage.

Our next stop was at les Karrières.




This parcel has the particularity of being on kaolinite soils. This is the same clay that is used to make porcelain, and just a few minutes from the vines, kaolinite is mined for just that.




We also checked out a parcel in Crozes-Hermitage called les Bâties.




Over the course of the visit, René-Jean kept bringing up his constant struggles with Inter-Rhône, an organisation designed to promote every aspect of wine in the region from A to Z. They claim to exist in order to maintain a certain quality in the vineyards and in the cellar, but according to what René-Jean told us, it seems like little more than a legal, administrative imposition of laws and regulations attempting to uniform an entire (rather large) region. The latest incident: Dard & Ribo recently got a 17 euro fine for letting too much grass grow...

"You need to let it grow when it rains this much. If you work the soils, you spread more illness."

But this is only a minor offense. Recently, the Dard & Ribo wines were tasted by an Inter-Rhône pannel who told them their wines were deviant and atypical, and now they're busting their chops about the winemaking, trying to send a guy over there to see what they're up to. This from the same institution that allows chaptalisation, acidification, and just passed the use of wood chips!

Unrelated but just as ridiculous, the cave cooperative of Tain just converted to organics, so they called Francois to tell him "watch what you're putting in the vines" so it wouldn't overlap into theirs. I guess they didn't know Dard & Ribo have been working organically since the 80's...

"But they never called us to tell us: hey we're using chemicals. Watch out!"

The same cave later got mad because the A.O.C forbade them from spraying the organic treatments via helicopter.

Crozes-Hermitage factoid: did you know that 70% of Crozes-Hermitage's vineyards are on flat land? In fact, up until fairly recently it was used as a bistro wine served at the counter. Traditional Crozes red was always light and pleasant, but in an effort to build up the region's reputation, many vignerons began making fuller bodied, more extracted and heavily oaked bottlings.

"Crozes was never meant to be a serious wine. It's supposed to be easy to drink."

In the cellar, we got to taste all the 2011's.




As many of you know, Dard & Ribo are amongst the pioneers of sans-souffre winemaking in France, and the reds have been this way since the 80's. For the whites, René-Jean explained that up until a few years ago, they'd always used to add a little bit of sulfur at press. But over the last decade, they have developed a technique where they rack the juice after press WITHOUT doing a débourbage. As the wine ferments, the gross lees are physically pushed out through the top of the barrels. This means they have to constantly clean up the overflow until fermentation is over, but this way, no sulfur! Once the fermentation is done, they then rack the wine.

We also got to taste Rouge Divers, a Crozes-Hermitage nouveau!




This bottling, which they've been doing since 2005, consistently infuriates their neighbors and probably Inter-Rhône if they knew about it. Why?

1. It's a primeur, so it is released in January. Not very serious Crozes!

2. It's in a transparent Bordeaux bottle, which is not typical of Crozes! And look at that color!

3. There is a big stamp that translates to "Drink Now" on the label. That's just not serious Crozes!

That was the visit. I wanted to do an interview, but René-Jean's lady-friend showed up and things just progressed into drinking some 2010's and hanging out. There was so much I wanted to ask, but I'm sure there'll be another opportunity. As we were about to leave, I stepped out for a second to check on Zaggy. Just then, a very tall, curly haired man with glasses was parking his tractor. Having no idea who it was, I politely said hello and went back in. It turns out it was François Ribo! By the time we'd figured out it was him (after all these years, Denyse wanted to meet him), it was too late: he'd gotten back on the tractor to work some vines! The mystery continues...

Next up, our visit with young up and comer Elodie Balme in Rasteau! Recap + interview!


PREVIOUS SUMMER LOG: DOMAINE RENARDAT-FÂCHE IN MÉRIGNAT

If you've hung out with Franck Peillot past midnight, you know him as a party animal. If you read the Wine Advocate, you might know him as the guy who made David Schildknecht say : "I don't know any other grower as successful as he in revealing the noblesse d'Altesse." I know him simply as Franck, one of the nicest, funniest guys we work with. I present to you, KING FRANCK:




As you can see, it was a bit of a gloomy day when we visited, and like many other parts of Northern France, the weather has been shitty all year.

"Since March, we haven't had a single week of nice weather. It keeps raining and raining..."




Over our short walk to some nearby vines, Franck gave us a quick geography/history lesson. The village of Montagnieu (literally moutain-y) is located on the last bit of the Jura mountains.




It's quite serene and beautiful, surrounded by miles of uninterrupted nature. Except for the nuclear power plant built in the 70's.




It's never been used, and Franck thinks this might be the year they actually demolish it.

The Bugey finds itself in the middle of two distinct but neighboring regions, and Franck jokingly sums up the wines in simple mathematical terms: Jura soil + Savoie grapes = Bugey wine. This of course, is not true: Franck works principally with the Bugey's two indigenous varietals, Altesse and Mondeuse, which are grown on heavy clay and gravely limestone soils.

Even though polyculture was always the Bugey's dominant agricultural model through the 50's, the region still had a strong focus on viticulutre: the area used to be covered in over 20 000 hectares! Franck's father was the first Peillot to focus entirely on viticulture, only growing Altesse.

"He only made one wine, a 10,5%, dry, bubbly."

In 1981, Franck had started working with his father, taking over in 85. In his early days, he decided to get experimental and make a méthode champenoise Altesse. It didn't work, so he decided to plant Chardonnay. Over the years, Franck was able to acquire parcels of Mondeuse, an indigenous red grape, that produces its own cuvée and that he also blends into his sparkling Montagnieu. He also has a little bit of Pinot Noir, which is surprisingly glou-glou (I've opened four bottles of 2011 this summer...)

Frank's vines are among some of the steepest we'd see on the entire trip.




The vines we visited were on heavy clay.




The chalk rocks you see are only on the surface, and are very close to what is used for commercial chalk. Franck proved it by breaking off a piece and writing my name on the road.

After our walk, we hopped into the Franck-mobile where he drove us to a few smaller parcels. Before heading back for dinner, Franck wanted to show us where he goes to escape from it all.




Though by no means religious, Franck still finds his peace here by the stream.

The 11's were tasting really good, and included a new, late-harvest Altesse. It was by no means sweet, and showed the subtlety and complexity to distinguish itself from the "normal" Altesse. We then ate a great dinner while tasting many back vintages of the whites, which were showing well. Eventually, it was time to hit the road, so we got back into the car at 1 AM and drove an hour and half back the the Mâconnais in a crazy rain storm.

Next up is the first recap of our two week trip through the South, and we're setting it off with Jean René Dard of the legendary Northern Rhone pioneers, Dard & Ribo!

P.S: The dog's name is Virgil.


PREVIOUS SUMMER LOG: OLD STUFF FROM THE CELLAR (PART 3)

Elie Renardat-Fâche is huge! If he was American, people would ask him if he plays in the NBA all the time. Fortunately, he lives in the tiny mountain village of Mérignat, population 100! Located in the heart of the Bugey, this relatively obscure region of France is known for its sparkling Cerdon. Universally referred to as "breakfast wine" by happy go lucky (and borderline alcholic?) fans of the style, Cerdon is the result of a méthode ancestrale fermentation, and is always light in alcohol, high in sugar and giving in fruit. But great Cerdon also packs the heavy minerality and acidity to really uplift the bottle.

Domaine Renardat-Fâche is widely considered to be one of, if not the best Cerdon currently produced, and the way we started working with them is a cool story: at a birthday dinner for my grandfather at the original Daniel (now Café Boulud), Daniel himself came out to wish Sam a happy birthday and to complement him on his son's accomplishments (my grandpa was very proud that day). This was around the time Daniel was prepping his second restaurant, and for the opening, he told Joe he wanted the Cerdon that legendary chef Alain Chapel was serving in Mionnay.

Joe and Denyse didn't want to call Alain Chapel's restaurant just to ask what their Cerdon was. So Joe, as a pioneer of the world wide web, found a link to an Australian restaurant in the Bugey called Le Boomerang (France's first and only Australian restaurant, which sadly closed a few years ago) and asked owner Rose-Marie Perkins if she had any leads. She told him that she worked with someone else, but that Chapel's Cerdon was from none other than, you guessed it, Alain Renardat-Fâche! Joe got in touch with him, and the rest is history.

SIDE NOTE: We actually ate at Le Boomerang once, and had ostrich steaks. I remember it being really good.

Our visit started in the Renardat-Fâche tasting room, which brought back vivid memories from my childhood.




At the time, my sister and I were obsessed with Cerdon because, well, it's SO DELICIOUS! We'd drink as much of it as our parents would allow (which was probably way above the average of NONE), at any chance we could get. Anyway, while scoping the room out and remembering my youth, I spotted this oddity:




Turns out they've been making a Chardonnay for years, but it's always been in tiny supply. It also turns out that 2006 was the last year they made it, so I guess that's that.

2012 factoids: Budding was very good but unfortunately, it's looking like a low yielding year for the Poulsard. The Gamay suffered from a lot of mirandage, a term that does not exist in the English language but means tiny berries as a result of difficult flowering. No hail, a bit of frost... And if you didn't know, after a six year conversion the estate is finally certified organic as of the 2011 vintage! Also, for the first time EVER, Elie is offering up MAGNUMS! He feels that you can actually age these a bit, which is rarely the case with 750's. Made to order, so contact us if you're interested.

Our next stop was to the cellar, where Alain and Elie broke down the incredibly technical nature of making Cerdon: everything starts at harvest, where they intentionally don't pick at optimum ripeness (10-11% potential). The grapes are destemmed, then fermented in temperature controlled, stainless steel tanks. After press, they add 40-50mg of sulfur and let the wine go through a slow, 3 week cold maceration. Elie has experimented not using sulfur this early on, but the length of maceration has always led to oxidation...

A spontaneous, semi carbonic fermentation occurs, which they stop at around 6% alcohol. After that, they lower the temperature of the tank between 0 and 20 degrees celsius. This helps block the fermentation without sulfur, a major innovation in methode ancestrale winemaking (Elie brings up not-so-found memories of his grandfather's extremely sulfury Cerdon in his interview). Alain and a few of the guys he went to school with were the first to use this technique in France.

At this point the yeasts are dormant, so they gently filter the wine before rebottling and letting it referment in bottle. In Champagne, a wine can be disgorged because it is dry, but since there is so much sugar left in a bottle of Cerdon, they always keep the storage cellar at 5 degrees; otherwise, the yeasts would become over-active, resulting in deviant wines and exploding bottles. Also unlike Champagne, bottles are stored standing up rather than on their side.




If they were laid down, the bubbles would become bigger, stronger and more violent and that would not be a good thing. Out of curiosity, I asked if it wouldn't be simpler for them to just have all of the wine in one big vat instead of bottle by bottle. Alain responded "of course", but that they don't do it for two reasons. The first is that historically, a French sparkling wine had to ferment in bottle. But more importantly, all the fruit aromatics of the Gamay would be lost.

They then empty each bottle by C02 and gently filter out the deposits left from the re-fermentation. This is done 8000 bottles at a time, with everything poured into a blending vat. The content in the vats represents a blend from 5 or 6 separately vinified parcels, bringing balance and elegance to the final wine. In the end, they make sure the final fermentation is never over 7,5% alcohol, because even at 8% you'd lose a lot of fruit. The blended wine is then rebottled and corked. Did you know that Champagne corks look like this before they are bottled:




Who knew?

Seeing what Alain and Elie are doing in the cellar makes it easy to understand why their wines qualitatively stand out of the pack. Few go to such lengths to produce this style of wine in the region; though it technically can't be labelled as Cerdon, the majority of regional sparkling, sweet, low alcohol wine is being produced with hefty doses of sulfur to halt fermentations and using the chermat method to add carbonation. These practices are is large part responsable for why the region has developed a bad reputation in France.

After our oenology lesson, we set off to our first vineyard site!




We began by visiting this 3 hectare parcel, which happen to be the first vines Alain bought when he was only 14 years old! It is steep!




Because they don't use herbicides, these inclines make soil-work decisions very important

"We're only 5 years into working organically, and it's still a learning process. We're the only ones to plow here, and maybe this year we should have done less…"




The vines are spread over 25 zones of the village, and range from 250 to 500 meters in altitude. Combined, the parcels face every type of exposition possible. Everything is hand harvested.

A big part of why Alain and Elie's Cerdon is so unique is that they are among a tiny percentage of vignerons who blend Poulsard into their Gamay. Other than the Jura, you won't find Poulsard anywhere else. Still, it only represents a tiny part of Bugey's vines: only 8 hectares are planted, and the Renardat own 3. Though it was traditionally planted in the region, Poulsard is fragile and low yielding so people ripped it out to favor the more productive Gamay.

We continued the visit with Elie wanting to show us an "experiment" they'd started in the Spring. It involves a trial with biodynamics on 10% of the estate: 4 parcels have been split 50/50 between organic and biodynamic viticulture to observe any differences.




Only a few months into the comparison, the major thing Elie has noticed is that on the biodynamic vines, the leaves seem to naturally spread out more and curve themselves inward to better absorb the sun.




Why? That's beyond them. Alain, who has always been a man of science, has been pleasantly surprised by the whole experience:

"I don't understand it, but I see the results and it makes me want to pursue things further."




Elie then pointed out:

"Human beings have lost the inherent instinct of being in sync with nature. An animal knows when a storm coming, where to find the food he needs... For some it's never left, but it's something most of have progressively lost. But I believe it's slowly coming back."

We finished the tour of the vines, then got to taste a bunch of pre-blended Cerdon before eating lunch. I was very excited, because Elie had promised me that we would taste the dry, still Gamay they make for personal consumption. I'd actually been thinking about it for over a year now (when he'd mentioned it in his interview). It did not disappoint: 11% alcohol, light and fruity but it still has a cool expression of terroir that differed from the Beaujolais. It was quite easy knocking back an entire magnum; Elie is actually considering bottling and selling small quantities of it in the future, and I certainly hope he does!

After lunch, Maya snapped some pics of the Renardat-Fâche's dogs Rapunzel and Guinevere:




Who's next on deck? Big man Franck Peillot, that's who! Stay tuned.
Contact us:
info@louisdressner.com
phone:212.334.8191
fax:212.334.9216


Blog Feed


Latest Producer Videos:
Salvo Foti Interview for I Vigneri.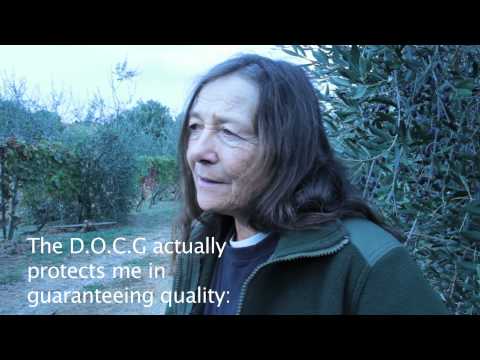 Dora Forsoni on the DOCG System.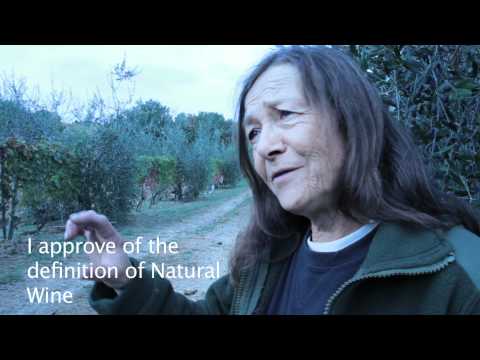 Dora Forsoni on Natural Wine.