In late April, our California distributor Farm Wines held their annual L.A tasting at Salt's Cure.




This tiny restaurant, owned by Zachary Walters and Chris Phelps, has the simple goal of "proudly sourcing ingredients grown & raised in california, all of which are carefully butchered & crafted in house".




And while working exclusively with local ingredients is nothing new, particularly in California, these guys take everything to the next level, specifically with the meat. Every piece of meat served at Salt's Cure is sourced from a farm the guys know and trust, but more significant is their dedication to only ordering whole animals, which they butcher themselves in house to assure quality and minimize waste. I'd actually met Zak (owner/butcher) and Zach (butcher) late one night at Terroir in SF, and was super excited to find out that we'd actually be eating there after the tasting! It did not disappoint; no one could believe how good everything was, and it's certainly one of the most memorable meals I've ever had. So, you know the drill: I asked Zak if he'd be down to talk about the restaurant, and he and Chris hit me back up with the answers to my questions.

Tell us about yourselves and how you got to where you are.

Chris Phelps: I like golf, walking on the beach at night (which I don't do often) and making out with my girl on ferris wheels. I am a chef because I love food. I also want the best. If I'm going to put a big hunk of fatty meat in my body, I want it to be amazing. If I get drunk, I would prefer it to be from really nice wine.

Zachary Walters: We got here with mostly hard work and follow through. It was hard to open and a bit scary at times, but we made it happen with some simple optimism. That has transcended into the operation and philosophy as well. We are confident in our abilities to serve the food we offer.




Tell us about Salt's Cure: how long its been open, your philosophy, how you guys operate, etc...

CP:We want the freshest high quality ingredients to make straight forward food. How do we do that? By finding amazing farms in California. I didn't know how high the quality was going to be until we tried that first pork chop. That was pretty much the real beginning. We ate it and were like "we gotta find this baby a home!" Meaning: "We have to find an outlet for this product. It can't be hidden from the world."

That set the bar pretty high for the other meats. It makes it harder to have a lot of options, but when things are tasting like they do, we don't feel that we need them. It will be nice when we can find an affordable new specimen, though.

ZW: Opened on Aug. 14th 2010. Our first commitment to Salt's Cure was to respect what we are serving. The farmers are taking their time and money to raise animals in a much different fashion from a lot of their contemporaries in California so we are trying to enhance that effort with as little to no manipulation at all.




It it a challenge finding farmers who will sell you whole animals?

CP: A lot of the farms we deal with do have pre cut meats. They don't have a lot of any specific cut though. You could do this without the in-house butcher but you would still have to use many different cuts. You couldn't get pork chops every day. Getting the whole animal is a challenge, but we have fun with it and the farmers prefer it. They don't want to have a bunch of heads in their freezer.

Did you do all the field work with the farms prior or after you guys had already been in business? Or was the very idea of opening the restaurant to highlight these products?

ZW: Both. We researched first and have found new ranches since opening. But the idea was to be competitive with California ingredients. So, in a nutshell, we are showcasing the ranches.




What's the in-house butchering process like?

CP: So, we get about 10 animals at a time (6 pigs, 3 goats, 1 veal and 1 steer) and go through them piece by piece. We leave them in whole pieces for as long as we can so they can age nicely. We start with the parts that don't age as well (flanks, necks, heads, offal) and go from there. We had to establish a schedule for the fabrication to minimize waste. For pork, bellies go on cure every wednesday, so the bacon will be fresh for the following weekend brunch. So, 3 halves of a pig have to get processed every week. We get chops for dinner, hams for lunch, some of it goes in the air drying chamber and scraps and shoulder for sausage. We've got it moving very well now. Zach is more experienced now and is able to try new things after the "schedule" is complete. He's made a great bologna that we've added to the cycle. Also, pepperoni could be showing up more often.

ZW: In house butchers are seen or at least were seen, but not at this rate. The whole animal movement will continue to spread... it is the only logical way to know you are serving the highest quality meat. It cannot work for some locations, but the effort can be there and we are seeing a lot of this in a bunch of new places. Zach (butcher) is young and getting an education that a lot of American born cooks will never get. But, here we are all in house butchers...to a certain degree we have to be...there is a lot to be done!




Chris, you mentioned "straight-forward food". The menu is minimalist and only indicates what animal and cut of meat you're getting. As chefs and business owners, what brought you to this very bare bones approach of doing one thing incredibly well, as opposed to complex, multi-layered dishes. Does all the butchering limit the ability to get "creative"? Does one need to get creative when you have such delicious meat?

CP: Absolutely the meat can stand on its own. When we first opened, the pork chop didn't even come with the little apple. Just salted and grilled. The apple is just to lighten it up a bit. A little cider vinegar helps cut the fat and the wine does the rest.

The butchering doesn't directly limit the creativity. It just takes up so much time and using the parts properly is the primary goal. We add on a few new dishes each cycle of animals we go through. Zach is being creative by trying new air dried products, zak and I pick a cut of meat from each animal we feel may have been lacking last time. And of course the season has a lot to do with it.

The bare bones thing is really for the diners. First, they don't have to read much, they just go straight to the main idea. Second, it's understated so when they get the food it's like oh fuck. And lastly, being able to taste each ingredient ... Having a few elements that have a purpose together is well understood by even novice diners. If we put a nice bbq sauce on the pork chop, it would lose some of the gamey, animal flavors that make it so special.

Most restaurants with a local-only focus still permit themselves to feature an international wine list. You only serve California wine, and I hear you guys have a strong opinion on this. Care to share? I'll also point out that the wines you serve all adhere to the same criteria as the food (i.e local, fresh, not spoofy, pure expression of terroir, etc...)

CP: The wine list is an idea that everything tastes better if you have it where it's from. If the pigs grew on this land, and the grapes grew on this land, they should go together pretty well. It's a whole California experience. I would love to drink a glass of Mourvedre that came from grapes fertilized by the goat (ancestor of the goat) that I'm eating with it. That's very hard to do here, but we're close.

ZW: Wine...yes...California only...where was America 30 years ago in the cheese world and where is it now? Where is America in the wine world now and where will it be in 30 years? We have to start somewhere and why not? As with Chris' response, it should work better, we are not there and could never get there, but we have met a lot of very skilled and enthusiastic wine makers wanting the transition. All they need are the people willing to support them.

What are you particularly into drinking these days?

CP: I'm into drinking see through red wines that are light to medium bodied with an earthy funk to them. A little oxidation is nice too.

ZW: Anything from the Loire.


Salt's Cure:
7494 santa monica blvd.
west hollywood, ca 90046
323.850.7258
lunch weekdays 11 am – 3 pm
brunch sat & sun 11 am – 3 pm
dinner 5:30 pm – 10:30 pm
closed tuesdays
www.saltscure.com




"I don't think we'll ever ask for either certification (organic/biodynamic), because it's just a piece of paper that means more administrative things I don't want to deal with! It's very complicated in Spain… More work in the vineyard, less paper!"

Check out our interview with Fernando Garcìa! Find out about the region's cool mountain climate, converting the vineyards to organic viticulture, Fernando's opinion on the state of Spanish wine and much more on the Bodega Marañones profile!


PART 1: COSTE PIANE

PART 2: COSTADILÁ

PART 3: VINI VERI, VILLA FAVORITA AND VINITALY

PART 4: NUSSERHOF

PART 5: RADOAR

PART 6: I VIGNERI

PART 7: FATTORIE ROMEO DEL CASTELLO

PART 8: ARIANNA OCCHIPINTI

After saying goodbye to Arianna, we drove off to Marsala to visit the the de Bartoli brothers. They live in a little hamlet that looks like a cross of Miami Vice and the set of spaghetti western.




We got out of our cars and Sebastiano greeted the group.




After saying hello, we got to check out the only vines we'd see that day, a large parcel of Grillo located in the back of the farm.




The brothers also grow grapes in many different parts of Marsala, as well as the tiny volcanic island of Pantelleria for the Bukkuram (more info on their official website). No fertilizers are ever used, as they feel the plant's roots need to go deep into the soil to keep their substance. It's very dry where they are, so mildew and odium are not a concern. They use about three sulfur treatments a year on the vines, and are certified organic.

The soils vary, but are mostly composed of limestone; sand and volcanic ash are also present. The brothers specialize in growing white grapes, but they also have Syrah and Merlot planted, as well as a recently acquired parcel of the local red grape Pignatello (not to be confused with the white grape Pignoletto that Alberto Tedeschi grows in Emilia-Romagna).




An old farmer recently sold them a parcel in selection massale: they have been experimenting and might eventually bottle it commercially. The barrel sample we tasted was juicy and on the lighter side of things.

The grape they grow the most of is Grillo, which in indigenous to Marsala but now grown in other parts of Sicily (the TAMI Grillo, for example). It's very high yielding and in the last 50 years, most growers have been selling in bulk to cooperatives, so value has plummeted. And while people now use a ton of other grapes to make Marsala (which has now become little more than cheap cooking wine, but more on that later), the de Bartolis feel that is the ONLY grape to use when making an authentic one. Why? Because it maintains high acidity, which is great for aging.

We then started our tour of the cellar, which is subdivided in accordance to the many styles of wines produced by the de Bartoli family. The upstairs hosts all the stainless steel tanks, and the first wine we tasted was a méthode traditionelle Grillo sparkling from Renato's Terzavia line. "Terzavia" stands for "a third way"; the family produces the classic Marsala dessert wines, the unique dry whites and so the Terzavia is yet another approach to vinification. The sparkling is really, really good, and you should buy some if you haven't already. The wine has no dosage: instead Renato adds a fresh must after the wine is fermented dry to create bubbles. The wine was from 2009 and the must from 2010.

We then checked out the dry white barrel room, where Renato began extracting barrel samples for us.




The wines we were tasting were the INTEGER wines. This is something the brothers started doing a few years ago, the idea being to show how vinification choices affect the final product. The INTEGER cuvées (one Grillo, one Zibbibo) are fermented and aged in old oak with battonage, in contrast to the Grappoli di Grillo and Pietra Nera (Zibbibo) cuvées, which are cold stabilized and fermented in stainless steel, then racked in oak. Sebastiano explained that the winery had taken advantage of new technology in the early 90's (specifically referring to cold stabilization) and that this had resulted in a style of wine that became very popular with their customers. But as time went by, and with Marco de Bartoli being an azienda founded on innovation AND tradition, the brothers decided they wanted to make something a little more old school (even though making dry whites is a relatively new phenomenon in Marsala). The juice for the two cuvées styles comes from the same grapes, harvested at the same time; to reiterate, the only difference is the vinification, which does in fact make a huge difference in how the wines taste. Both styles are very good.

After our INTEGER tasting (11's are well on their way to being super solid), it was the moment we'd all been waiting for: a visit to the Marsala lair!




The Marsala cellar needs to be underground to accelerate oxidation. Two styles are made, the first being the Vecchio Samperi line, which is NOT fortified (the vast majority of Marsala produced today is fortified with alcohol). Then there is the Superiore line, which IS fortified with mistella, a combination of sweet must and eau de vie. This makes them sweeter and rounder, a result most other Marsala producers obtain by using cooked must and caramel to give that same impression of aging. Both are a product of the Solera method: this is a process where new wine is constantly being added to old wine to keep it fresh. In practice, this is never-ending process and the late Marco de Bartoli, who started the azienda in the 70's, began buying every old barrel farmers were willing to sell (which turned out to be a whole lot). Some had clearly marked vintages on them, most didn't. They are all still being used today.

When the de Bartolis release a vintage Marsala (ex: 1986), this indicates the year it was fortified, and therefore a vintaged de Bartoli Marsala will always be labeled as part of the Superiore line. The brothers also release riserva wines: the legal amount of time needed to declare a riserva is 5 years, but for the De Bartoli's it has to be at least 10.

Keeping up?

Before we knew it, it was lunch time. Renato served up this insanely bomb seafood cous-cous.




With the couscous we got to taste the 2010 Pietra Nera from 60 year old Zibbibo vines on volcanic soils. Super fresh. The vineyards are at 400 meter elevation, and were harvested almost one entire month after the Grillo! We then tasted the Grappoli di Grillo 2010 along with the 2005 to see how the wine ages. The winery started experimenting with spontaneous fermentation in 2005, and has been using 100% native yeasts since 2008. By tasting the the inoculated '05 alongside the '10, it was a rare opportunity to taste the same wine made with and without preselected yeasts. The 2005 was certainly a very good wine, but there was a flatness, a lack of life in the middle palate I often get with inoculated wines.

Sebastiano also wanted to prove to the group that Marsala wasn't just a dessert wine, and could be paired with salty foods. He pulled out the 1986 Superiore (the first vintage wine in the azienda's history), and definitely got the point across by serving us the single saltiest plate of food I've ever had in my life.




That's salt cured anchovies, salt cured tuna, salt cured tuna heart and salt cured something-else-I-forgot. It was very salty. The 1986 was bold and elegant, and did indeed stand up to the salt really well, though I still had to drink five glasses of water and have fourths of couscous to get my palate back on track. We ended the meal with a very refreshing fruit salad and cigars.




We then returned to the cellar to taste from the original 1986 barrels.




We ended the tasting with a sip from a 1903 barrel!




To Sebastiano's knowledge, this is the oldest wine in all of Marsala.

"When my father bought it, it was basically molasses!"

The nose was incredible, with tons of depth and spice. On the palate, a never ending finish.

The tasting was over, so we we drove back to downtown Marsala, where Sebastiano had us pull over on the docks to give us a history lesson.

Marsala production dates back to the 1770's, and is a direct result of the Spanish/English war. Brits were already in Sicily at that point, and started making wine similar to Madeira and Sherry, also made using the Solera method. This continued until 1860, when the Italian states united. At this point, Mr. Florio, an important business man, started bottling Marsala independently and under his name. The wine's popularity rose over the years, and by the early 1900's there were a 100+ wineries in the city, most located by the water for easy exporting. In fact Marsala was one of the very first wines exported around the world!

Fast forward to the 1960's where the cave cooperatives grew, and of course started focusing on quantity instead of quality. This slowly killed the reputation of the once great wine, which is now mostly known as a cooking wine most people associate with a disgusting American/Italian restaurant staple.



In the 70's, Marco was sick of hearing that Marsala was an industrial wine. So he came to the countryside to produce his own. The rest is history.

After the visit, we partied in downtown Marsala all night with Sebastiano, which was a lot of fun. The next day, we flew back to Rome, had a great day, ate at some restaurant with a really cool wine list, then all flew home to our respective cities.

THE END.

Thanks again to Lauren Feldman, Shawn Mead and Ian Becker for letting me use their great pictures, as well as the rest of group for making it such an enjoyable trip.


In late April, our California distributor Farm Wines did a tasting in Los Angeles at Salt's Cure (an amazing restaurant which will be featured in the next Places We Like). I flew out to man the Louis/Dressner table, but my real motivation was to check out Farm's recently added California roster, which to my knowledge is the first time a group of American winemakers working with organic/biodynamic grapes and native yeast fermentations have been put together in the same portfolio. The night before the tasting, I got to meet all the winemakers over dinner at NIGHT+MARKET, a great little Thai restaurant owned by the very young, talented and hilarious Kris Yenbamroong.




The food was great and the wine list was refreshingly full of light reds from the Beaujolais and Loire Valley. Kris and I started talking after dinner and it turned out he was good friends with Lou Amdur of the late Lou on Vine as well as Noella Morantin. I like NIGHT+MARKET and I like Kris, so I asked him if he'd be interested in doing a feature for the Louis/Dressner blog. Here's the very entertaining result of our email exchange:

Tell us about yourself and how you got into wine.

I cook for and run a restaurant called NIGHT+MARKET, pronounced, 'night market.' I've heard it called 'night and market', 'night plus market' and for those who are unwilling to commit either way: 'night 'n market' (read really fast). I'm a stubborn guy and felt that putting a '+' sign between the words was visually interesting, especially if the words were stacked, as they are in our neon window sign. I was willing to sacrifice function for aesthetics because I didn't want to be drowned out amidst all the hustle and bustle in our neighborhood; if you've been to our restaurant, you will know that we are located on the very tasteful Sunset Strip, an exemplar of decorum where subtlety and nuance is highly rewarded. It may or may not have been the right decision...

My parents always had wine around at the restaurant. I distinctly remember labels like 'Justin' 'Opus One,' 'Lynch Bages',that sort of thing. Anyhow, I myself didn't really start drinking wine until my teens. At the time, I wanted to become a professional tennis player. I enjoyed the game, but what really drove me was the whole sensibility of professional tennis life. I liked the outfits, the chicks and the exotic tournament locations. What I lacked was the discipline and desire to actually practice. I think I only started drinking once I realized the tennis thing wasn't going to happen. Jumping ahead about fifteen years, I started paying attention to what I was drinking when I met Lou Amdur. This was probably early 2008, around the time I was taking the reins of my parents' restaurant. My pops had been to LOU and thought it was something I might be into. There was some Verdejo and a Quincy and perhaps some Vinedos de Ithaca wines that I enjoyed immensely and that really stuck with me because of the aromatics (or maybe lack thereof) and because they didn't taste like the wines I knew growing up. Prior to that, I don't recall many occasions where I felt 'uplifted' after drinking wine. Maybe there was some Gruner Veltliner that my parents were into, but not much beyond that. This wine was fun, it was interesting but not 'difficult', it was a pleasure to drink. Those wines were the gateway drug, so to speak. From there, I did what any conscientious wine rookie would do--I googled a bunch of stuff and drank more.




Tell us about NIGHT+MARKET. Talesai is your parent's place right? How did the idea for the restaurant come about?

I moved back from NYC in 2008 and took over Talesai, the restaurant my father opened with his mother as the chef 30 years ago. Before that, I worked for the photographer Richard Kern since my senior year of college. About a year and a half ago, the space next door became available and I quickly snatched it up. Honestly, I didn't even have a concrete plan for it but I knew two things: it was a good space, and I didn't want a new neighbor. At the time, I was doing some collaborations with an artist named Rirkrit Tiravanija who is often mentioned under the rubric of 'relational aesthetics,' which basically means his art involves cooking sausages for strangers in a gallery or museum setting. (I was his sausage re-up). One night while he was in town, I cooked a bunch of Northern Thai food for him and twenty or so other people. We held the dinner in what would become the NM space even though it was a newly-gutted room with still-wet plaster on the walls. I threw together a few tables and picnic chairs and cooked a bunch of dishes that my mother's family fed me as a kid. We must have gone through 2 cases of wine over dinner and by the end, I realized this was a situation that could work as a restaurant, or at least an experiment.

I would cook all this country food that I tried to introduce in the main space but which never really got a fair shake since the existing customers were up in arms about it ("how DARE you serve me beef jerky and fried chicken! That's not Thai food." "Yes, sir, it is." etc...) I had a hunch that the only way I could really serve that food was if I had a blank slate. So I started doing NM four nights a week, with a menu of maybe 10 dishes and twice that number in wines. It all centered around the sausages that we made, of which there were two varieties: a Chieng Rai-style grilled herb sausage and an Isan sour sausage, which is fermented.





We stuffed them literally by hand, which involves inserting the narrow end of a stainless steal Chinese soup spoon into a casing and pushing the meat through with your thumb. This process is not pretty and I am convinced it causes arthritis. We continued that way until a few months ago, when I wisened up and bought a hand-crank sausage stuffer. Anyhow, the idea was that this would be a place to drink good wine and have a few things to munch on, like these sausages. Eventually, the menu, as well as the following, grew and we started serving 7 nights a week, although it still feels like an experiment. Every now and then, I'll run into someone who came when we first opened and they'll ask me, 'when are you doing NIGHT+MARKET again' as if it was a party or traveling circus.




Your wine list is very Loire and light red centric, which could be considered atypical to pair with Thai Food. Can you explain this choice?

There is no shortage of assholes who might look to Riesling, Gewurztraminer, Chasselas, Sylvaner, off-dry Chenin, etc... as the perfect pairing for Thai food, which people think of as being numbingly spicy, assertively-seasoned, bold 'exotic' cuisine. They are correct. These are all FANTASTIC pairings. I just chose to be the asshole who is pushing another agenda--light reds with Thai food. The first connection I made was probably when I met Noella Morantin and Laurent Saillard in the Loir-et-Cher. It was right after harvest 2009 and I was spending some time in France with a friend who was living in Paris at the time. I had a list of producers I wanted to visit, a French road atlas and some google maps I had printed out. When I showed up at the Gare de Lyon to pick up our rental car, I realized it was a stick shift and I hadn't driven one of those since I was 13 and living in Thailand. I spent half an hour in the garage starting and stalling. I couldn't get in gear and decided that an accident on a French autoroute was not what I needed. I felt like half a man telling the clerk I couldn't drive stick. The only automatic available was a BMW sport wagon that was about 30 times the price of the little Peugeot they'd given us but we ended up taking it. It made the trip a million times more enjoyable and put me in the manic mindset I would need to cold call this list of vignerons. That was basically my strategy-to not call ahead since I didn't want to be turned down, especially since I started on a Sunday and there was no way anyone would agree to meet me.

One of the doors I knocked on was Clos Roche Blanche. I don't remember Catherine even tasting anything with me. She was probably just really annoyed with me and sent me down the road to meet Noella, who told me she didn't have time (they had to leave for a LDM Loire tasting in NYC the next morning) when I called her for directions. She finally agreed to hang out for 5 minutes. We ended up hitting it off and when Laurent showed up and we realized he'd owned the restaurant Ici in Brooklyn, which was a favorite of ours, we ended up really bro-ing down. They invited us in for dinner and started opening a bunch of wines. They cut up some dry sausage Laurent had made, we ate it with a salad of mushrooms that Catherine had picked from the CRB vineyards and we drank a bunch of Gamay. We gulped several bottles of chilled red wine. There wasn't a lot of reflection going on. It wasn't precious. That's what made me think of our sausages and how the experience of eating them was essentially the same as what I was doing in the Loire, except with different seasoning. The idea and the context were the same. It was country wine to go with country food and the wine was treated as a beverage, albeit a very delicious one, and not something to really ponder. People don't often make connections in terms how we eat and drink and I think it's important that they do. Jonathan Gold once told me, "food may be interesting, but eating is fascinating." That pretty much sums up why he is awesome and why food blogging as a culture, generally, is not.




Your website states "none of the dishes are original creations, rather popular regional fare that has been prepared the same way since forever." In the current climate of "rockstar" chefs, over-ambitious menus, molecular gastronomy etc... do you feel like you're taking an opposite stance on this style of cuisine just by being a young guy who cooks traditional dishes as authentically as possible? Is there a particular reason you were drawn to this type of cooking?

I like restaurants that I can visit night in and night out. It's a matter of comfort in the food and the environment. The cooking has to be solid and it can't be fussy. I like signature dishes and I think that chefs who shun that notion are pretentious. "Shut up and play the hits!" I don't like restaurants that feel like a venue for a kid's college graduation dinner, or places that a high school student who's an aspiring chef might want to stage for summer break. It's not that I don't find anything appealing about them, it's just that I often find myself getting way more excited about an awesome bowl of pasta (housemade cavatelli with sage and browned butter at Frankies, NYC) or good chicken liver on toast (Mozza, LA) than I do about the myriad ways a sandwich can be deconstructed or re-imagined. I realize I'm coming off as a total curmudgeon who's against progress of any sort, but that's not the case. I love the restaurant Isa in Brooklyn, which I feel has a fairly modernist sensibility, even if the technique doesn't say it overtly. When I wrote that thing you quoted, I was being completely truthful but only 90% factual. I was trying to make a point that it's okay to be a worker and just do things well. That's what I aim to do. Being an 'artist' is overrated.




And I do value authenticity but there are cases were innovation makes the dish better. An example is the grilled pork collar that I do. Traditionally it's thrown on the grill with only a dip of sauce beforehand but I actually add a quick dry-cure because it brings more concentration of flavor to the cut, which is particularly fatty. Is that authentic? I don't know, but I also don't care. It stays true to what the dish is but makes it better. That's a situation where innovation works. Though I suspect that if I wasn't Thai, I'd have more of a complex about being authentic. It's the guilt that comes with cultural colonization. For the record, my favorite restaurant is Prune in New York (I fantasize about running a restaurant that good that's been around that long) and the best thing I ever ate was chancho al cilindro (pork cooked in an oil drum, sliced and served on newspaper) in Paucartambo, Peru during the festival of the virgin of St. Carmen, 2006.




Both those things exude tradition so I guess it's true that I'm drawn to things of that nature, and that's probably the reason I choose to drink the wines that I do. Everything I do comes from a real sincere and honest place, from my personal enjoyment in it and from my need to share this stuff with other people. I don't see it as me taking a stand against other styles of cooking. If anything, I'm taking a stand against this need that people now seem to have for being blown away every time they step into a restaurant. There's not a bone in my body that feels that impulse. I honestly feel that the porno effect of desensitization has happened in food and maybe NIGHT+MARKET is me being hopeful that that trend can be reversed. We'll see, though.

How do you feel about real/natural/terroir/whatever wine in L.A these days?

Someone should open a wine bar called, 'whatever wine'. I honestly have no gauge with which to measure the success or status of natural wine in LA. They seem to be very widely available, although that might just be a case of me assuming everyone loves the stuff, just because I do, and I suspect that if I looked at a balance sheet for wine in all of Los Angeles, these wines would still be barely a blip on the radar. Watching two people discuss things that are even remotely esoteric can hilarious. They are both feeling each other out on whether or not the other person is 'one of them' or appreciates the same thing they do. They want to be able to use a shorthand that only people who are in-the-know will understand. I've been on the receiving end of this feeling out process more times than I can remember, and I've also been guilty of feeling out others. At a Thanksgiving party last year, I remember seeing a bottle of Jasnieres from the producer Pascal Janvier. This is a wine that I enjoy and a producer whom I've visited before and I immediately thought to myself: 'There must be another genius in this room. I must find them and we must have a meeting of the minds.' It was a disgusting impulse, and I am embarrassed to have admitted that. The truth is, I care just as much about enjoying this wine with friends than I do about hoarding it and geeking out on it. My dear friend, the legendary Jazz composer and romantic, Anthony Wilson, recently came by for dinner with his pal who had two bottles of wine in tow. They were both big ass California Syrahs from the '90s--in other words, they were the opposite of the dinky low-alcohol gulpers I am accustomed to drinking. Anthony was a little worried that the idea of popping those wines might offend my sensibilities. On the contrary, I was more than excited to hang and drink with my buddy. I think it's a good thing to drink outside your comfort zone sometimes. It's also worth noting that I enjoy the wines that I pour because they are awesome, not because they were made a certain way.

What wines are you particularly into drinking these days?

I've found myself blasting Vergano Americano 'on the rocks' quite frequently as of late, and I also find that it is the wine I seek to pour for friends when they stop by, as in, "Dude, you have to try this.". Like rosé, this is one of those things that should be enjoyed year-round in Los Angeles. A few nights back, Jill from DomaineLA brought what was left of a liter of Radikon Ribolla Gialla. That sort of floored me. Powerful and ballsy but totally complex and nuanced at the same time. I'm not usually one to geek out over flavors and scents but this was a rare moment where I wanted to just sit and sniff. I heard it was a vintage that isn't commercially available yet but what excited me more was the fact that it's not a wine I would normally choose to drink on any given night but one that ended up being a profound experience for me. Aside from that, I've been drinking the usual, meaning lots of Gamay-based wines. '10 Descombes Brouilly, '08 Foillard Morgon, some TelQuel, some wines from Noella and I had some killer red from Pascal Potaire a month or two back at Ten Bells. Laurent was the one who turned me onto Potaire and I hope to be bringing on his wine in the near future.
Contact us:
info@louisdressner.com
phone:212.334.8191
fax:212.334.9216


Blog Feed


Latest Producer Videos:
Salvo Foti Interview for I Vigneri.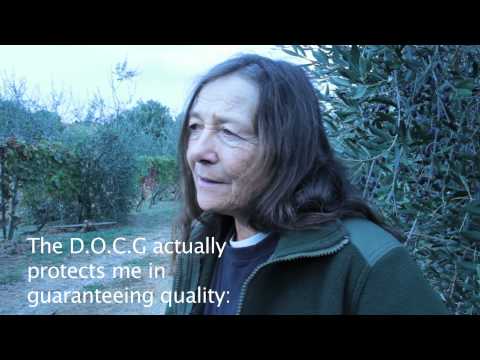 Dora Forsoni on the DOCG System.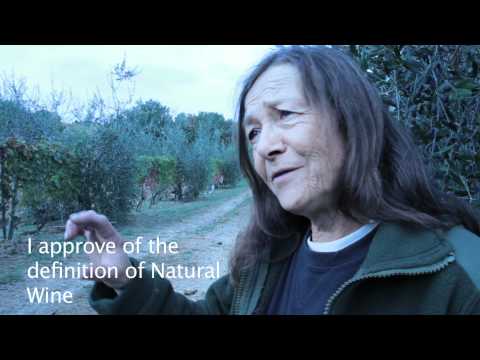 Dora Forsoni on Natural Wine.