When I harvested at Clos Roche Blanche back in October, I got to hang out and get to know Les Maisons Brûlées' new proprietors, Paul and Corinne Gillet. As it turns out, they are super cool. This recap will confirm that.

We began our visit with Paul giving us an introduction of the estate. 8 hectares of vines are co-planted with nine varietals: Gamay and Sauvignon Blanc represent about 50% of the plantings, but Chardonnay, Menu Pineau, Pinot noir, Pineau d'Aunis, Côt, Cabernet Sauvignon and Cabernet Franc are also grown. The soils are clay and flint topsoils with limestone subsoils. Most of the vines are right around the house, on the hillsides of the Cher valley. Another 2.5 ha are on a lower plateaux. The hillsides are some of the best terroirs in the area as they are on mother rock and have great exposition.




Paul and Corinne took over the estate in 2013 from Michel Augé, a pioneer of organic and biodynamic viticulture in the area. Biodiversity in the vineyard was his life's work; Michel used to have a lot more vines, but realized that ones closest to his house had almost no neighboring vines and were surrounded by woods, meaning no chemical overlap and a better environment for biodiversity.

After walking past some 55 year old Gamay and Pineau d' Aunis, you reach the plateau at the bottom of the hill.




The area was mostly pruned, although Paul left several plants untouched in order to practice selection massale and replace dead vines. As you can see from some of the pictures, the area is surrounded by woods, which helps enormously with microbial biodiversity, encouraging the right bacteria to grow into the root systems.

Michel had planted a little bit of Gamay and Sauvignon here in franc de pied. This was an experiment. The vines are about ten years old, so the next few years will be integral in seeing if it works out on this type of soil, since it's usually around 10 years of age that vines begin to experience issues with phylloxera.

From the plateau, we started walking over to the Herdeleau coteau. But before that, we had to say hello to Paul's horse Danseur!




Am I the only one that feels like his mane is dyed like an 80's heavy metal bro?




Keep in mind he's not even three yet and this is what he looked like when he was born:




They grow up so fast.

Anyway, we then found ourselves on the beautiful Herdeleau coteau!




Depending where you are on the hill, you get closer or further from calcareous sub soil. On the hillsides the soils are fairly poor, which is why vineyards have been planted here for centuries, as nothing else would grow on them. Old Pinot noir, Pinot d'Aunis and Gamay are grown here and produce the R2L'O cuvée, as well Côt and Cabernet Franc that produce Érèbe.

We then walked back to the vinification cellar, which is tiny. Check out that sweet caricature of Paul done last year at Vini Circus.




Here we tasted 2014 R2L'O which was INSANE, some Sauvignon and an orange wine experiment called Ça Me Plait:




About ten kilometers away, Paul barrel ages his wines and stores his bottles in this gorgeous quarry:




Tuffeau limestone from this quarry helped build much of the local landscape in the 19th century, then became a mushroom growing space in the 1930's. The quarry is HUGE, and goes on for about 5 kilometers! Paul and Corinne only use the front of it, but technically rent the entire thing. Paul offered us a tour through this veritable labyrinth, but warned there was no light and we'd need to use our phones to get around.




Fascinatingly, many archives of the mushroom's growing schedules are still painted and pencilled on the walls:




Perfect setting for a horror movie.

It was time to taste bottled wines and eat lunch. We started with Alterité, a pet nat made with Cabernet Sauvignon.




For those of you who are fans of the estate from the Michel Augé days, here's a glimpse of the new Maisons Brûlées labels:




Corinne had set up a beautiful long table for us to taste and eat.




Along with grilled sausages, potato and lentil salads, the group was sated with one of the biggest bowls of rillettes I've ever seen.




And let's not forget the biggest cheese OF ALL TIME.


Contact us:
info@louisdressner.com
phone:212.334.8191
fax:212.334.9216


Blog Feed


Latest Producer Videos:
Louis-Antoine Luyt's 2014 Pipeño Harvest.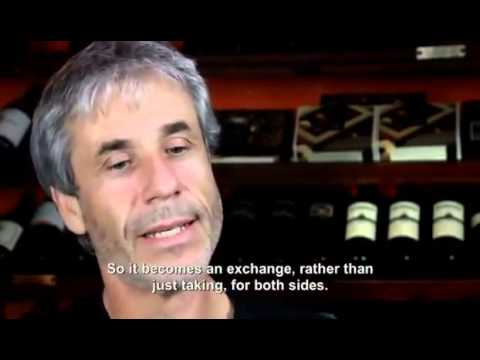 Salvo Foti Interview for I Vigneri.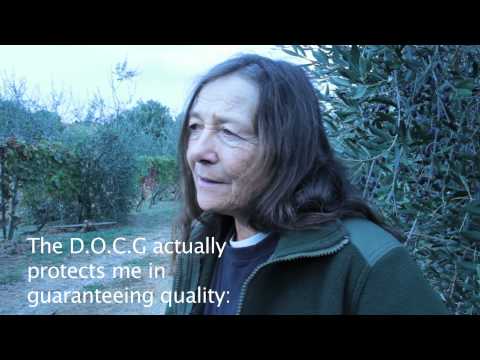 Dora Forsoni on the DOCG System.