Vallée d'Aoste. Holy shit.




In all of my years of visiting viticultural regions, Aoste just might be the most visually remarkable. You can't take a picture here without it looking majestic! Proof's in the pudding: the picture above, is the view from Franco Noussan's front yard.

Speaking of Franco, he lives in the commune of Maillod, which itself is part of the town of Saint Christophe. If all these names sound kind of French to you, that's because they are: Aoste used to be part of the Royaume de Savoie, and only became part of Italy in the aftermath of World War 1. In such, Franco speaks a local dialect called Patois with his wife and daughters, but is fluent in French and Italian.

"We are not French, we are not Italian. We are people of the Alps."




Though vines have been planted in Aoste since Roman times, the idea of terroir driven viticulture is a recent one, dating back to the 70's. This is because more traditional, rural ways of living were abandoned and forgotten during the Industrial Revolution.

As locals began working in the metal industry to build railroads, Aoste wine became for family consumption, while the more established viticultural region of Piedmonte began providing them their every day wine.

"Our tiny micro vineyards could not compete with our much more established neighbors in Piedmonte."

The first vineyard we visited was young Pinot Gris planted in 2007.




The vines are planted in very high density and in Cordon to reduce yields.




The elevation here is 1300m! As we walked through the vines, Franco started breaking down some of his viticultural practices.




In a new plantation, he always uses a small amount of herbicide along the rows for the first three years of their growth. This is because the area has a ton of cereal production, and the grains fly into vineyards because of the wind, then start growing wildly. This creates too much competition for young vines. He also irrigates the first three years, because Aoste only gets 500ml of annual rainfall.

"If the young vines don't get water in their infancy, their roots don't dig deep enough into the soil and won't fully express the terroir."

If the vines are over 3 years old or acquired at a later stage in their growth, Franco never uses herbicides or irrigation.

"After this initial step, I work organically."

Franco's "estate" consists of 1.5 hectares of vines, spread over 13 parcels in 3 communes. 7 different grapes are grown: Pinot Noir, Pinot Gris, Vien de Nus, Mayolet, Cornalin, Fumin and Petit Rouge. He rents all of his parcels, but has fixed them up himself.

"Everything is small production here. You can't make a "commercial" wine in the sense of volume; the numbers just aren't there. The best you can do is produce a great wine of terroir that expresses its place."

Most of the people who currently live in Franco's commune are residential habitants who work in the nearby city of Aoste. Almost no agriculturalists are left.

The next plot we visited was some 20 year old Pinot Noir.




A tiny part of this parcel is a 90 year old field blend. Though he likes the current results, Franco believes it will take at least 20 more years before these vines produce "really great" grapes.

Driving to Franco's main site, we passed a 12 year old, very low yielding vineyard composed of 70% Petit Rouge, 30% Fumin.

Our final stop was Franco's main vineyard site, where 6 of his 13 parcels co-exist amongst his neighbors' vines. It is one of the most stunning vineyards I've ever seen.




The vines that produces Franco's Torrette are located here, and stand tall at a whopping 710m elevation. The soils consist of sand, and it was abandoned before Franco gave it new life.

The highest parcel here 800m elevation planted in Pinot Gris. In the same area, there is some very old Petit Rouge.

"I'm not sure how old these vines are, but they are definitely older than me."

Unlike the earlier parcels we visited, which were trained in Guyot, the much older vines here are trained in gobelet.




The soils in this particular section are very light clay that breaks up like sand.

The sun was beginning to set, so we decided to head back to Franco's house to visit the cellar. Unsurprisingly, it is tiny. So small in fact that Franco is forced to vinify all of his wines at different times. The wines ferment off of their native yeasts for 12 days.

Along with some incredible local charcuterie and cheese, we tried a bunch of wine. Each bottle features the date of harvest on the label, and looking at the lot number is the only way to identify the vintage, since it is not listed.




Blanc de Tzanté: means "little hill" and is all Pinot Gris. We tried 2012 and 2013, and both had a lot of Alpine Charm™. I'm trademarking that because it sounds like the name for a Febreze or Old Spice odor, and you never know with these multi-national corporations! I need to keep my creative endeavors safe!

Torrette 2012 had a dark nose, with a smoky, Mountain Freshness™ and herbaceous character. The blend always consists of 70% Petit Rouge, but the rest varies vintage to vintage.

11 Torrette had a fruitier nose which also marked the palate. It was the fresher of the 12.




Cuvée de la Cote is a blend of all his red grapes, all co-fermented. Both 12 and 11 were super glugable, easy drinking wines.

"You have to want to drink the wine. If finishing a glass seems like a burden, you haven't done your job correctly."




The tasting ended with a 2011 Pinot Noir that was my favorite of the night. Why?

Tune in next time...
Contact us:
info@louisdressner.com
phone:212.334.8191
fax:212.334.9216


Blog Feed


Latest Producer Videos:
Louis-Antoine Luyt's 2014 Pipeño Harvest.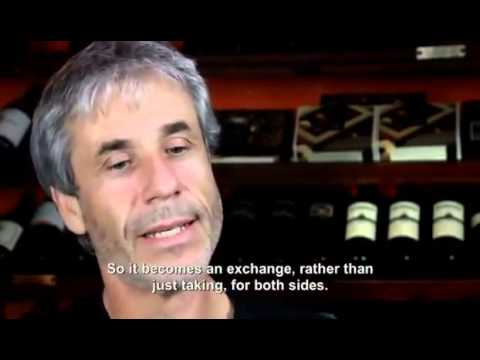 Salvo Foti Interview for I Vigneri.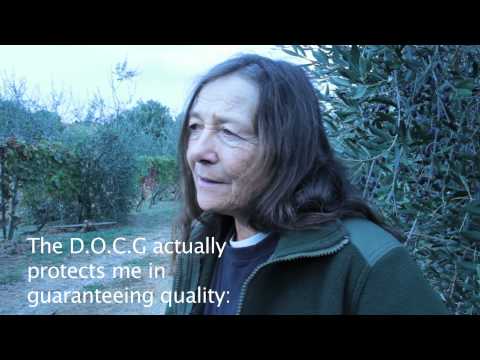 Dora Forsoni on the DOCG System.