CHECK THE AGNANUM PROFILE OVER HERE!

There's an old Italian expression that goes: "Vedi Napoli e poi muori", or "See Naples and Die". I can't really explain why, but any city where traffic is this fucking insane at any random street corner will always have a special place in my heart.



It's worth watching until the end. So many close calls... So few helmets...

Also, this:




Best. Outfit. Ever.

But Napoli isn't just panic-inducing traffic, insane all-night street parties, incredible architecture, delicious pizza and fashionable children. If you head to the Western edge of the city, you find yourself in Campi Flegrei, a unique area on the edge of the Tyrrhenian Sea shaped by large volcanic craters.

While still within the city limits, much of the area feels desolate and forgotten. However, if you follow the twisty, unkempt roads to Agnano, there is plenty of beauty to experience at Raffaele Moccia's 4 hectare estate, Agnanum.




All of Raffaele's vines are located on a single, steep hillside overlooking the mainland in all its postindustrial glory.




Here is Agnano's lovely hippodrome:




Fortunately, once you turn away from the urban panoramic, you are treated to an absolutely stunning vineyard site.




The soils here are sand and volcanic ash, with the vines planted on terraces that make mechanization impossible. Terraces have been the traditional way of planting in this area for centuries, but in an all too familiar tale, most growers are abandoning them because it's too much work. Speaking of too much work, Rafaelle has to be very careful with his soils.

"If you don't till, the rain goes right through (the soil) and messes everything up."

To avoid this, he lets grass grow wild to absorb water that would otherwise overfeed the vines. The grass also helps create a layer of moisture that helps cool down the vines.




"I didn't come up with this system. It is very old!"

Rafaelle's land is considered a historical vineyard: the youngest vines are 60 years old and the oldest are "at least" 200. Because his soils are so sandy, everything is planted in franc de pied.

"We're drinking the wines the Romans were drinking. Well, with the help of a more modern cellar!"

2.8 hectares of the native Falanghina are planted for white and 1.2 hectares of Piedirosso for red. The vines are some of the most strangely shaped I've ever witnessed.




Rafaelle described the training system as pergola, yet it doesn't resemble what one usually associates with the term.

At one point, a distinct whiff of sulfur overtook the group. That's because there are nearby sulfur eruptions all the time.




See that smoke in the middle? Sulfur cloud.

As we continued our walk through the vines, Rafaelle explained that there are 4 layers to his soil: sandy volcanic, humus, fine sand from basalt and finally basalt subsoils. It is very compact, and in such the roots of the vines feed from all 4 layers.

"Though the younger vines only reach the first 3."

By "younger", I'm pretty sure he meant the 60 year old vines.

Another particularity of these soils is that they auto-restrict yields, which was surprising since the vines are so huge.

Look, it's an old lady working her land alone in the horizon!




I spotted hoses in the vines, and asked Rafaelle about them.

"These are not for irrigation, but rather to have water handy when doing treatments. It's much easier to start from the top of the vines and having pitstops on the way down than having to go all the way back down each time."

At the very top of the hill, some young vines have been planted in massale and franc de pied. They are 15. To help them grow and develop, Rafaelle has planted fava beans in the rows and fertilizes the land with rabbit shit.

I found rabbit shit to be an oddly specific animal for this task, but it turns out that Rafaelle has a side-buisness of raising rabbits, so that makes sense. Speaking of which:




Our tasting/lunch took place in this medieval dungeon type space that was a stark contrast to the beautiful vines.




Rafaelle's son, who is currently in culinary school, made us a banging lunch from this amazing wood fire oven.




Of course, we had to eat some rabbit!

We also tasted some wine. In the cellar, slow native yeast fermentations take place in stainless steel tanks. Malolactic has never occurred since Rafaelle took over the winemaking.

For the white wine, 10mg of sulfur is added at the beginning of fermentation and nothing after. A light filtration also takes place. The red is unfiltered and un-fined.

Rafaelle's great, great grandfather used to sell the wine in vrac to to restaurants in Naples. He would load barrels up in a horse wagon and bring them to town.

"The wine became so popular that my father had to start a lottery system. The wine would go to the winners."

Rafaelle is the first generation to bottle the wine with the 2002 vintage. 4 wines are produced: a Campi Flegrei Bianco that is 100% Falanghina, a IGT white that's 50% Falanghina and 50% grapes I've never heard of. He also makes two reds from Piedirosso: Per e Palumm and Vigne del Volpe, a selection from the oldest vines. They are all delicious.

After leaving, we got a little lost on the way to our next appointment and, after pulling over, met a really ugly dog with a heart of gold.




We nicknamed him Teeth. I wanted to keep him forever.


Contact us:
info@louisdressner.com
phone:212.334.8191
fax:212.334.9216


Blog Feed


Latest Producer Videos:
Louis-Antoine Luyt's 2014 Pipeño Harvest.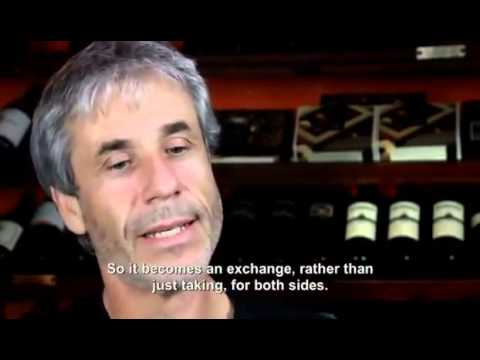 Salvo Foti Interview for I Vigneri.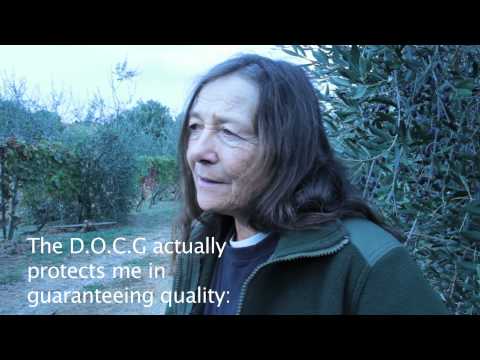 Dora Forsoni on the DOCG System.