The evening of the remontage and visit with Valérie (recapped here and here), Didier told me there would be little to do for a few days and that I should take advantage of them to visit other growers. I had a loose itinerary of people to see, and the following morning I called Thierry Puzelat on his cell.

"We're actually on our last day of harvest. Wanna come?"

The answer was an obvious YES!!!!!! When I pulled into Les Montils, Thierry was loading the just harvested Menu Pineau from the Brin de Chèvre parcel into the press.



From press, it goes into a débourbage concrete tank before being racked into barrel.




Débourbage translates to "racking off the gross lees", which is apt because they are in fact quite gross:




It looks like a honey-mustard factory. Yuck.

Thierry's harvest began on September 19th, and would finish on the day I showed up, October 6th. After lunch with the harvest team, we grabbed our sheers and drove over the a parcel of old vine Romorantin, the oldest being planted in 1905!




"This is the highest yields we've ever seen here."

The grapes were indeed plentiful and magnificent.




Thierry was getting in the mix.




Everything was going great for the first ten minutes. Then, in a bold move of over-confidence, I went for a bunch hidden behind some leaves and cut my finger pretty bad! Much to my surprise, Thierry had a first aid kit and patched me up so I could continue working.




I debated putting up a picture of my extremely bloody hand, but decided that while profanity and nudity (mostly in the form of absurd paintings) is ok, I must draw the line at gore.

Harvesting took about an hour and half, and we couldn't have finished at a better time since it started raining heavily just minutes after we'd loaded all the grapes into the truck.




After a short drive back to Les Montils, we went right to the press.




Unloading the grapes took about 20 minutes, and the press lasts 2:30 to 3 hours depending on the load. Once again, the juice was racked to a débourbage tank, this time much smaller.




The Romorantin we harvested will have to be labeled Vin de France, as it lies just outside of the Cour-Cheverny AOC. Thierry was making it under the Puzelat-Bonhomme label for years, but in 2014 this will be a Tue-Boeuf wine.

In the cellar, an employee was testing the sugar/acidity/PH of the Menu Pineau.




While the harvesters celebrated the end of harvest, Thierry and I tasted some juices.

P'Tit Blanc 2014 had a few grams of sugar left, and was in full malo.

P'tit Buisson 2014 had way more sugar, but tasted good.

"Once you're about 2/3rd done with fermentation, you can start tasting aromatic complexities."

Frileuse is an assemblage of Fié Gris (a strain of Sauvignon) planted in 1998 and Chardonnay planted from massale in 1967. We tried two separate barrels.

"The maturities in each barrel are about a week apart, and they bring balance to each other."

The first was denser and richer, the second more tense and bright.

We then tried the the Brin de Chèvre that had been pressed just hours earlier.

"A slight oxidation on the juice means you won't have any on the wine. It's a guarantee that it can handle it from an early stage. The brown color will be gone in 5 days."

Then we tried the Gamay Vin de France 14, which is made with a 100% carbonic maceration. It was in full malolactic fermentation and had a muddy, murky color. The malic acid tasted awful.

"It's pretty gross right? Once it's finished, it softens up considerably."

I asked Thierry if he gets much from tasting the juice.

"For me, it's about tasting if the juice is pure and in good shape. As I mentioned earlier the aromatic complexities come later. For now it's about making sure the juices are in good shape and to spot any potential issues before they become insurmountable."

The last two wines I tried were a special new experiment, Menu Pineau and Pinot Noir from Caillière made in amphora! They were totally wild and tasted nothing like what you'd expect from a Tue-Boeuf wine. Both spent 6 months on the skins and were bottled un-sulphured. Thierry showed me the 2014's fermenting:




Oh and the soon to be available Caillière 2013 (3 week maceration, 10 months in barrel) is absolutely delicious.

We then joined the harvesters and hung out until really late.


Contact us:
info@louisdressner.com
phone:212.334.8191
fax:212.334.9216


Blog Feed


Latest Producer Videos:
Louis-Antoine Luyt's 2014 Pipeño Harvest.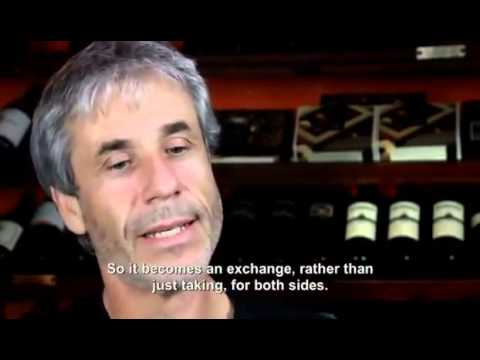 Salvo Foti Interview for I Vigneri.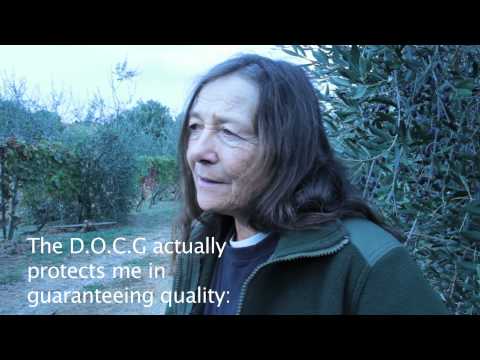 Dora Forsoni on the DOCG System.