A farçie is local Loire slang for the end of harvest celebration. These vary in size, but are usually an intimate affair between the harvesters and the vignerons who hired them. Since Clos Roche Blanche was one of the last estates to finish their harvest, I was lucky to partake in many farçies while in France. The first I got to check out was at Maisons Brûlées.




To the left, new owner Paul Gillet celebrates the first harvest he's seen all the way through since taking over from Michel Augé in 2013. It was kind of a cold, but we still hung out for apéro outside. Even in the heart of natural wine country, you gotta satisfy the children with artificially colored and flavored candy:




Can't lie: I kind of mess with those Coca Colas...

Paul's team was mostly composed of natty boys and gals who chain smoked joints (this can describe 95% of harvest teams in France), but there was a handful of interesting characters, including some older locals, an elderly couple from Brittany and a very nice Spanish guy.

After drinking a couple of bottles, it was time to eat an Alsatian specialty, the Baeckeoffe:




If you're wondering why we we were eating a mix of sliced potatoes, sliced onions, cubed mutton, beef and pork which have been marinated overnight in Alsatian white wine and juniper berries and slow cooked in a sealed ceramic casserole dish in the Loire, it's because Paul and Corinne Gillet are, you guessed it, Alsatian! To wash it down, the gracious Laurent Saillard brought some of his Lucky You! Sauvignon and La Pause Gamay:




That gentleman to the right of Laurent (who is in the foreground if you don't know what he looks like) is Bruno Allion, a much loved biodynamic vigneron who for years has sold his grapes to Thierry Puzelat and Pierre-O Bonhomme's négoce. I also got to try some of his own wines for the first time, which were delicious.

After lunch, the sun decided to pay us a visit so we had no choice to sit back outside.




We also had no choice but to drink some Maisons Brûlées Dernier Né, which due to the label is illegal for us to import to the United States.




You see, the barred out "drinking pregnant woman" is the equivalent of the US Government Warning, saying you shouldn't drink and drive or drink while pregnant (or both). It is obligatory to have on each label of wine in France, so as a joke Paul has made it the focal point of this cuvée; it's actually the exact logo you see in tiny on most labels, except huge. But hey, it's legal. Except in the US, where it isn't...

All in all, the Maisons Brûlées farçie was a lovely afternoon, and just a pre-game for what would happen a few nights later: The Villemade farçie!

It can pretty much be summed up in this 4 second video:



First off, this happened at maybe 9pm so you can imagine how the rest of the night went. The context here is that the harvesters, 90% of whom were from Brittany, were about to sing Isabelle and Hervé Villemade a song to thank them. This courageous young lady decided to stand on a chair and play ring leader. Then that happened...

Anyhow, due to the size of the Villemade's estate, there were many more people at this event, including cameos from Loire all-stars Thierry Puzelat, Christian Venier and Pascal Potaire. Pretty early in the evening, I vaguely remember smoking a cigar while make-believe surfing because Surfin' USA by the Beach Boys came on.

After dinner, everyone started dancing to basically the worst music ever, but it didn't matter and was still super fun. I don't think you can quite grasp this type of scene without having experienced an improvised musical mish-mash in rural France for yourself (I'm a hardened veteran), but the flow of music is jarring and all over the place stylistically. To make matters worst, the internet connection kept crashing and cutting off songs half-way through. I tried jumping on to flex my DJ skills and almost immediately this guy wanted to fight me so he could hear some Miles Davis (right after, mind you, a horrible French Ska song picked by someone else). The flow of the two songs was horrendous, but everyone still danced and it didn't matter.

Around 3 in the morning, Thierry Puzelat busted out a secret stash Overnoy that we carefully hid from the harvesters, who were guzzling everything in sight.




Also, this happened:




Strangely, both those images captured a 100% accurate representation of what my blurred vision looked like at that point of the night.

After waking up in Hervé Villemade's guest room, I took a shower and headed to the Clos du Tue-Boeuf farçie for lunch. Knowing Thierry, I was expecting the worst. And of course, before serving me any food, guess what lands in front of me:




Jero bomb of Lemasson!

Lunch was delicious, but I was exhausted and desperately in need of a nap despite having been awake not much more than 3 hours. When I woke up, I was pleasantly surprised that Thierry and most of the harvest team were in a pétanque tournament, with the others jamming on their guitars. It was shockingly mellow for a Puzelat party.

And I couldn't be happier.
Contact us:
info@louisdressner.com
phone:212.334.8191
fax:212.334.9216


Blog Feed


Latest Producer Videos:
Louis-Antoine Luyt's 2014 Pipeño Harvest.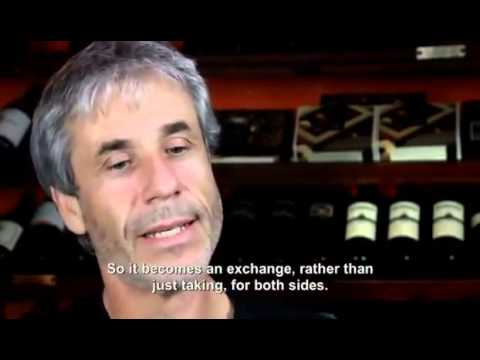 Salvo Foti Interview for I Vigneri.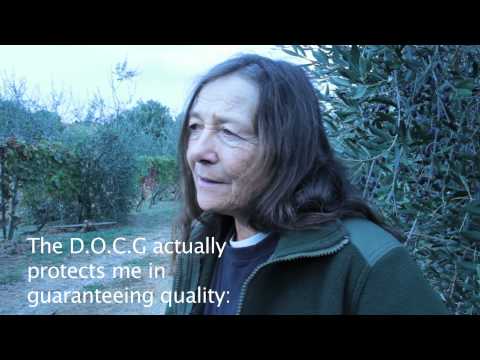 Dora Forsoni on the DOCG System.