Recognize these distinctive, colorful labels?




Well, if you drive up a certain long, winding road through the mountains of the Roussillon, you just may find yourself in Jajakistan, the magical land of their provenance.




Don't bother googling it: this fictional territory is actually Domaine du Possible proprietor Loïc Roure's playful nickname for the tiny village of Lansac.

"My friend came up with the name. Lansac really feels like a tiny, forgotten world. It is also very barren and dry, which inspired the fictional middle-eastern name."

We'd arrived just a few days after the big music festival Loïc has been organizing for almost a decade. From looking around his cellar, it becomes evident that art and music are a huge part of his life:




Notice that the colors on his walls match the labels on his wines?

We began our visit tasting through Loïc's 2014's. At the risk of sounding like a huge schnook, this feels like his breakthrough vintage to me. Yes, the conditions of 2014 were favorable and overall have produced excellent wines throughout France. But it's also been over 10 years since Loïc embarked on this his vinous adventures: the work in the vines and experience in the cellar are really starting show in the wine.

After our tasting, we drove almost half an hour to vines that border the Corbières appellation.




This vineyard consists of 100+ year old Carignan (actually from 1905!) planted on decomposed gneiss.




Currently, Loïc works 1.8 hectares here, though he plans to plant an additional 2.5 over the next two years. He's not sure what grapes he'll want to plant, but believes this land will lend itself well to a Syrah rosé.

From the old Carignan, we hopped back in the van and drove to the breathtaking vineyard that produces Coum Acò.




Oh yeah, Jorge was there!




The vines here are all Syrah, extremely shriveled and very low yielding:




Look at how small those bunches are! The soils consist of gorgeous schist:




Directly across from the Coum Acò vineyard, Loïc pointed out another plot planted in Maccabeu, Grenache Gris and Carignan Noir.




The final parcel we visited was yet another long drive (almost 20 minutes) to see the Grenaches that produce C'est Pas La Mer a Boire.




This area consists of 1 hectare planted in 1966. The constant winds and surrounding panorama make this Loïc's favorite parcel to work.

After that, big surprise: we ate a delicious lunch and hung out for a while.
Contact us:
info@louisdressner.com
phone:212.334.8191
fax:212.334.9216


Blog Feed
instagram


Latest Producer Videos:
Fabricca di San Martino's 2015 Harvest.
Louis-Antoine Luyt's 2014 Pipeño Harvest.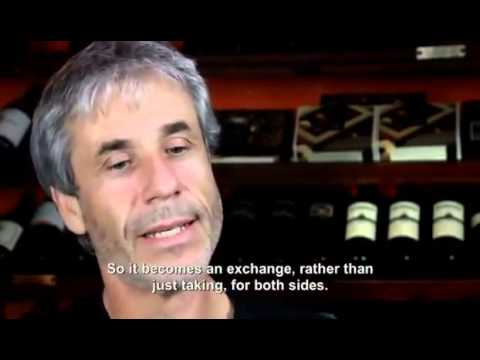 Salvo Foti Interview for I Vigneri.