Articles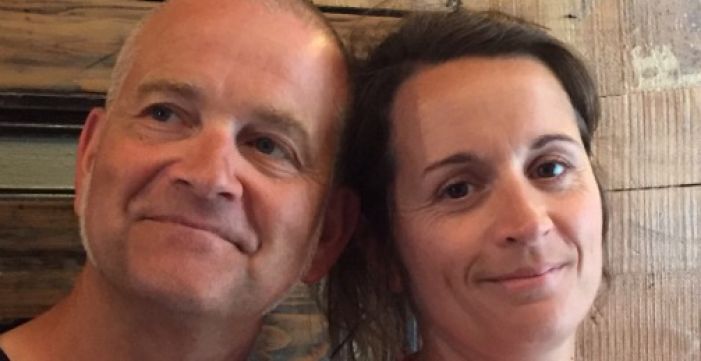 Claire et Florent Bejon Producer Profile
Claire et Florent Bejon Producer Profile
Read more…
//= $article['id'] ?>//=$article['url']?>//=Yii::t('app', 'Read more…')?>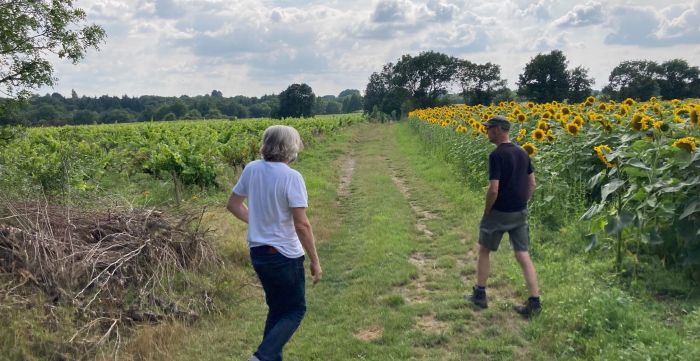 Philippe Chevarin 2021 Visit
This visit with Philippe Chevarin took place in July, 2021.
Read more…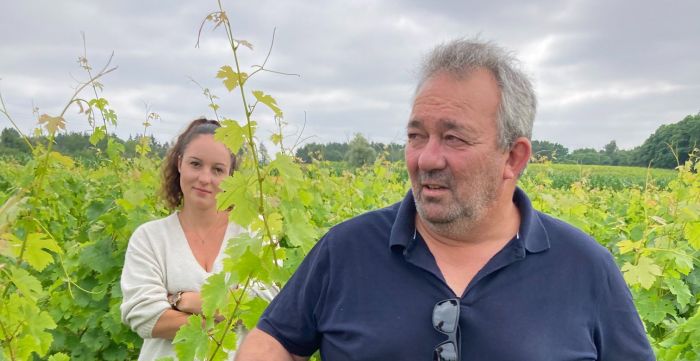 Laurent Lebled 2021 Visit
This visit with Laurent Lebled took place in July 2021.
Read more…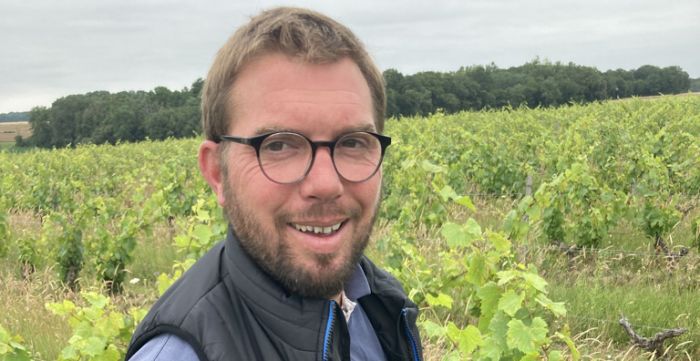 Pierre-O Bonhomme Visit (2021)
This visit to Piere-O Bonhomme took place in July, 2021.
Read more…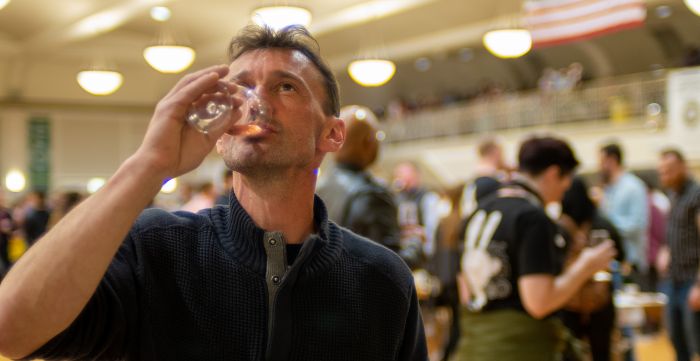 A Tribute to Olivier Lemasson
A Tribute to Olivier Lemasson
Read more…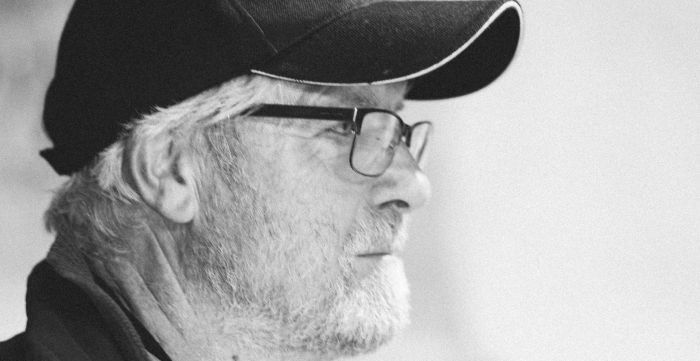 François Pinon (1951-2021)
François Pinon (1951-2021)
Read more…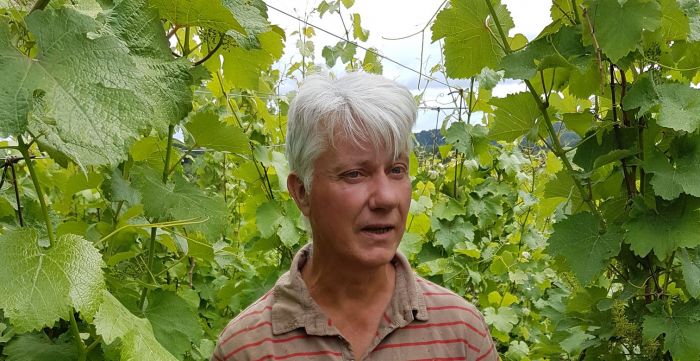 Bellivière's "Vignes en Foule" Experiment
Bellivière's "Vignes en Foule" Experiment
Read more…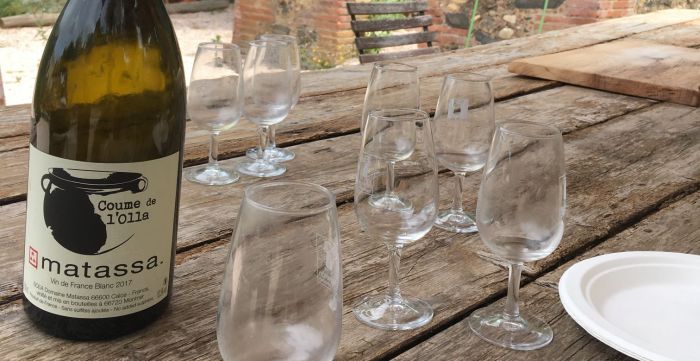 A 2019 Visit to Matassa's New House and Vines
This visit with Tom Lubbe took place in June, 2019
Read more…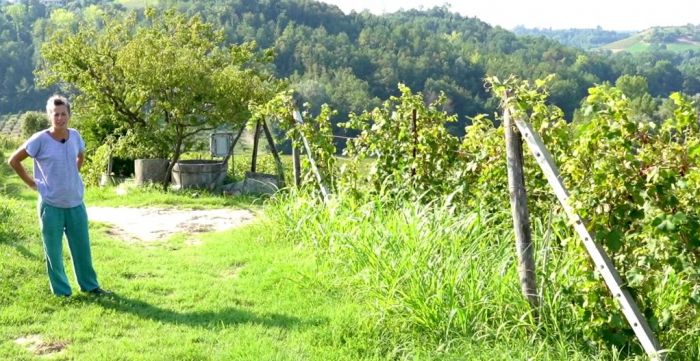 Video: A Day in the Life of Nadia Verrua
Video: A Day in the Life of Nadia Verrua
Read more…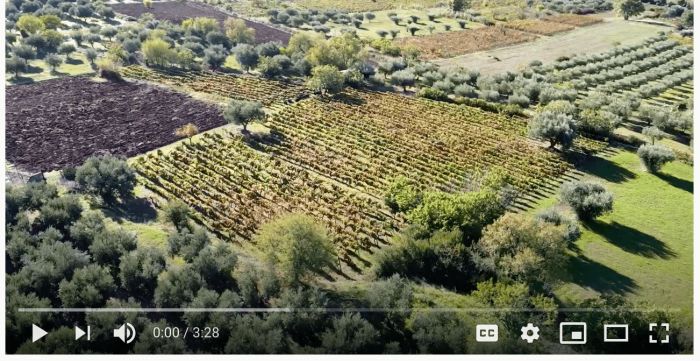 A Video Tour of L'Acino
A Video Tour of L'Acino's Vineyards
Read more…
‹
›
Article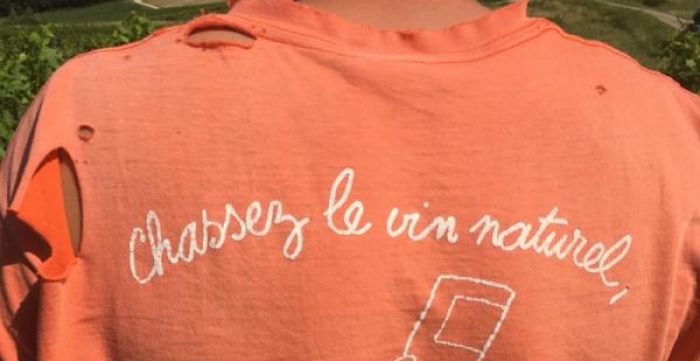 A Visit with Emmanuel Houillon
This visit with Emmanuel Houillon took place in July 2017
Words and photos by Jules Dressner.
Knowing how iconoclastic Overnoy has become, our annual visits with Manu, Anne and Pierre almost feels like a privilege. Getting an appointment is notoriously difficult, harder even than acquiring the wines. And it is true that in so many ways, the six hectare estate lives up to the hype: as pioneers of "sans souffre", the unwavering attention to detail in the vines and the cellar, the insistence of only releasing wine they deem ready...

This kind of adulation goes to a lot of people's heads, but I'm fairly convinced the Houillon are blissfully unaware of how obsessed the wine world has become with them. Manu just wants to make wine and take care of his family. He is one of the nicest, humblest and generous people we work with. He's also a very private person; posting his wines will get you hundreds of likes on social media, but I doubt many people would recognize a picture of him.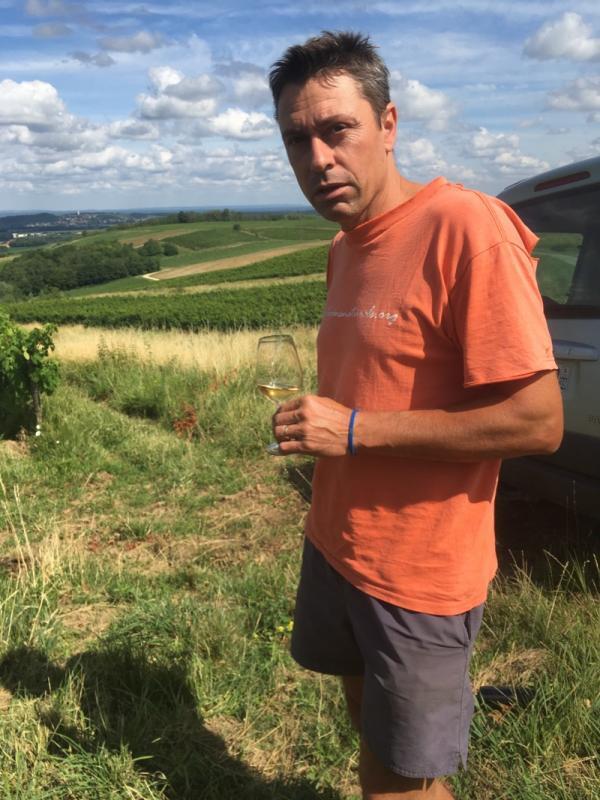 On this summer day, we got to experience something Manu had wanted to do with us for a long time: tour the vineyards and taste the results "sur place". For all the Overnoy madness, surprisingly little has been written about the land. My big takeaway from this visit, as you shall soon see, is that the Chardonnay, Ploussard and Savagnin all grow in separate, distinct lieu-dits and terroirs.

We started our visit in Les Viandris, the lieu-dit where the estates' 1.7 hectares of 50 year old Chardonnay are planted along with a tiny bit of Ploussard.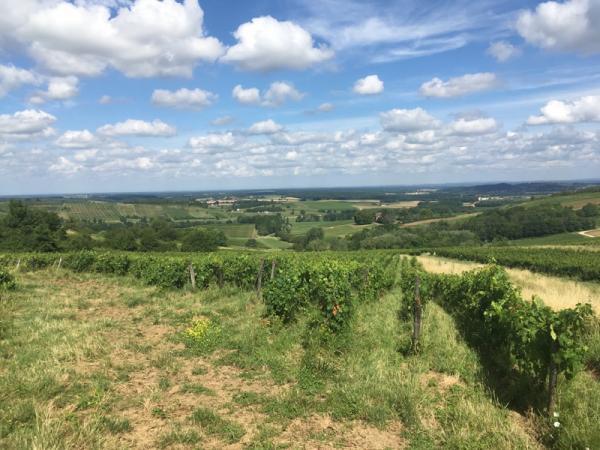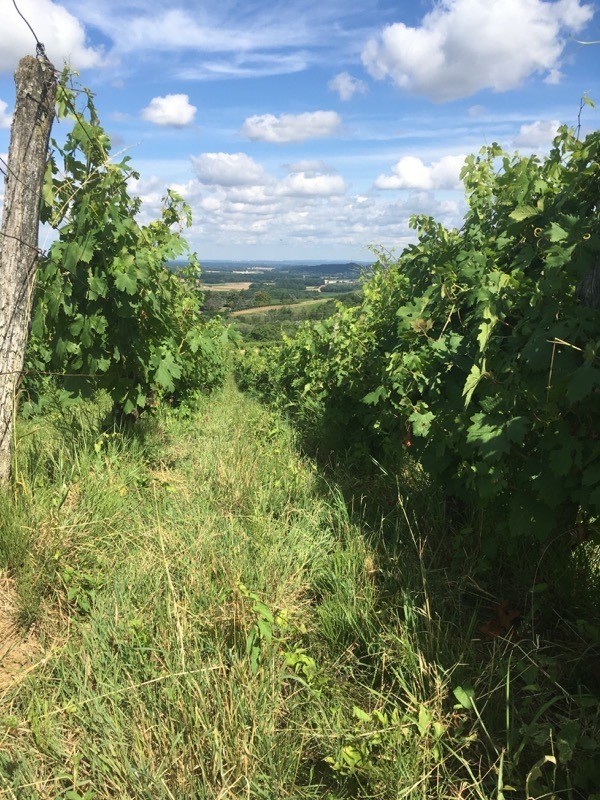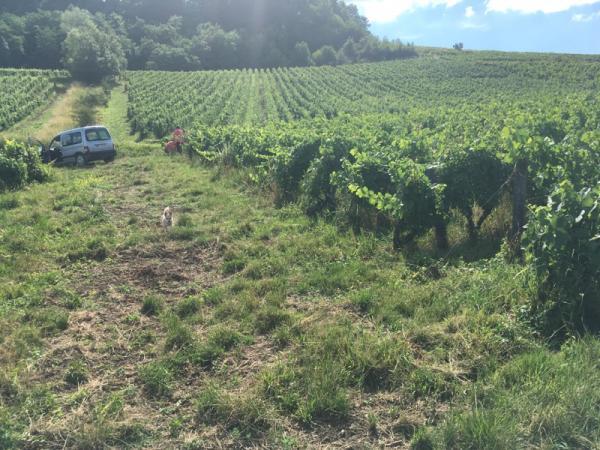 Manu had only slept a few hours, as he'd partied with friends the night before, then woken up at 5:30 to go on a hot air balloon with his wife Anne in the morning.

"I'm tired, but when you're spending time with friends, it's worth it."

While soaking in the beautiful landscape, Manu opened a bottle of 2012 Chardonnay.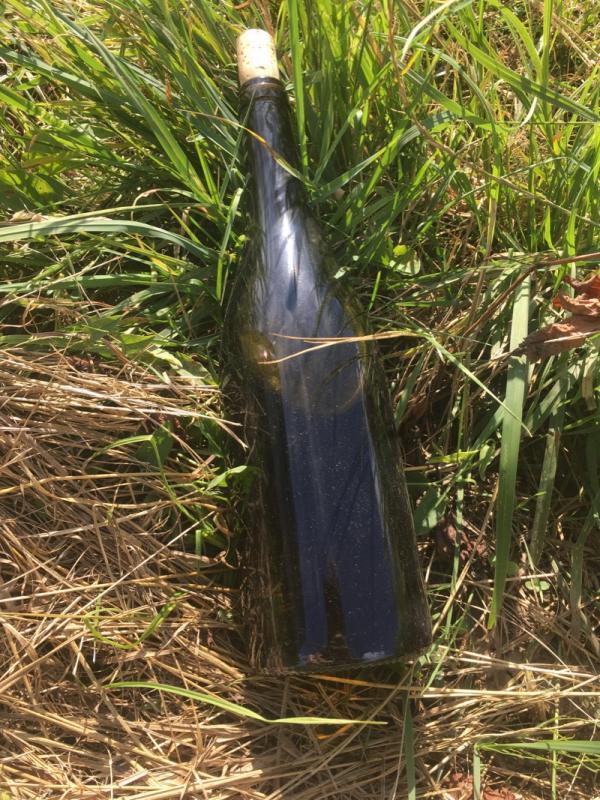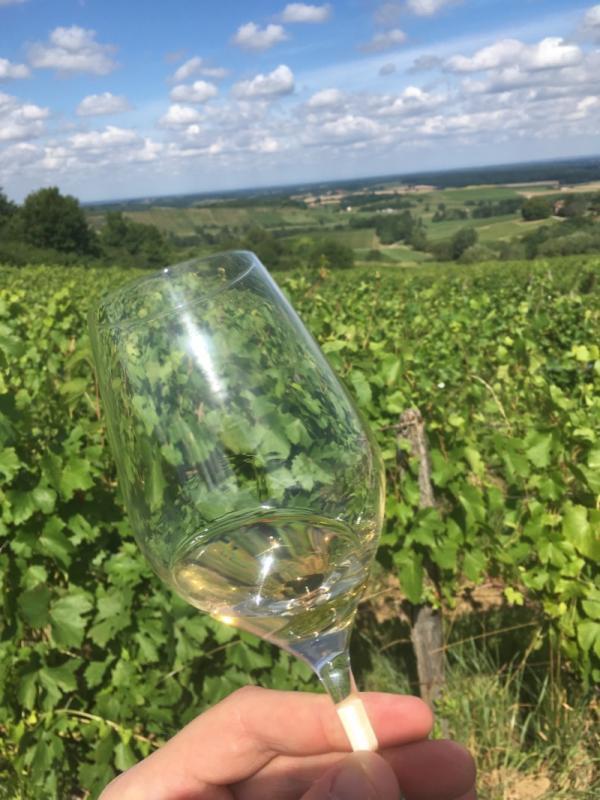 "Everyone surrounding us here is working organically now. So much has changed in the last 10 years. It's very encouraging."

The Chardonnay had a beautiful nose; it's the rare type of wine you spend so much time smelling, you forget you're supposed to drink! Unsurprisingly, it is rich, complex, herbaceous and has a very long finish. The wine was fermented and aged in foudre for four years and bottled August 16th, 2016. As mentioned earlier, the Houillon release wines when they feel they are ready, which is why vintages are constantly jumping around.

Zaggy was very much enjoying Les Viandris.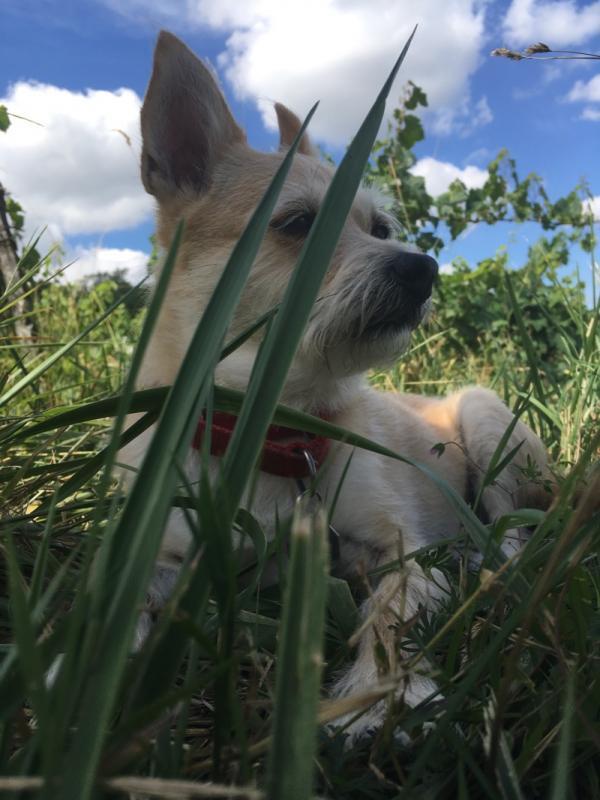 Unfortunately for her, we eventually had to drive over to a nearby cluster of lieu-dits: Le Grappiot, la Ronde, Huguenette and Aspis.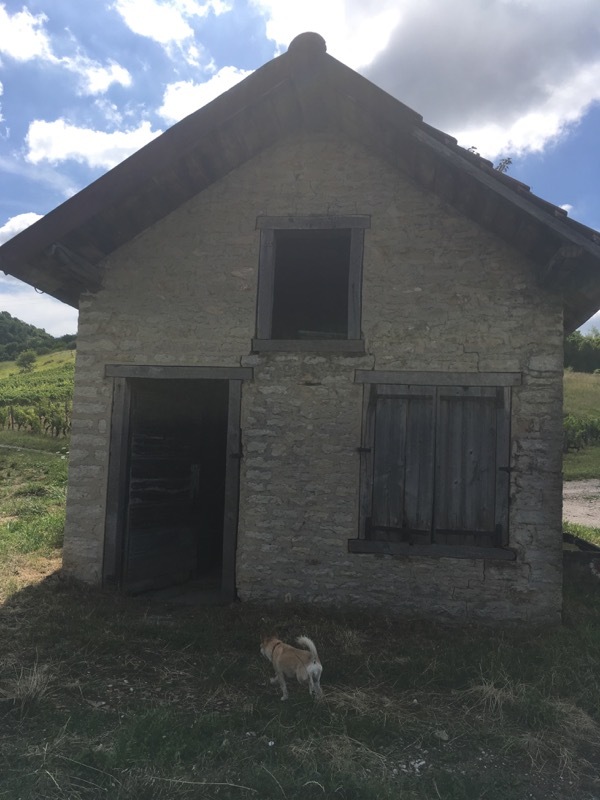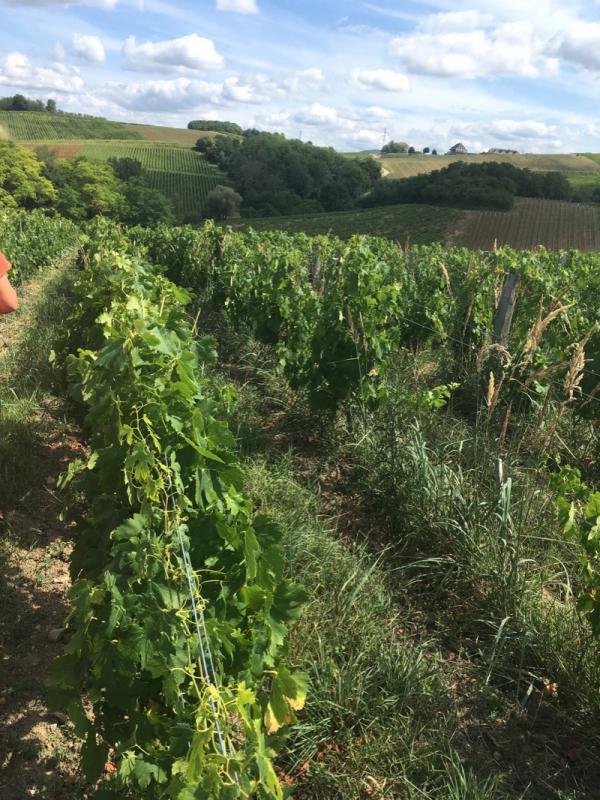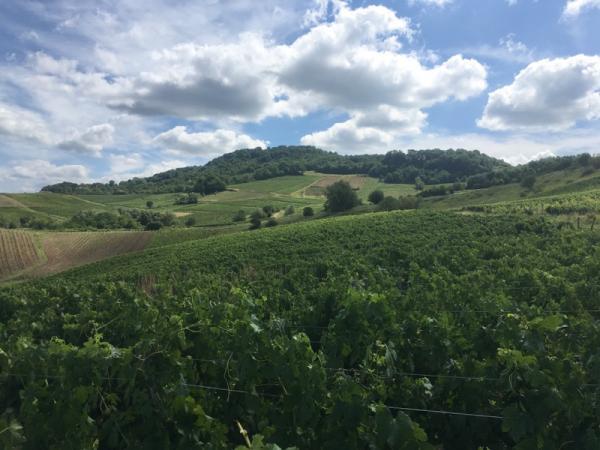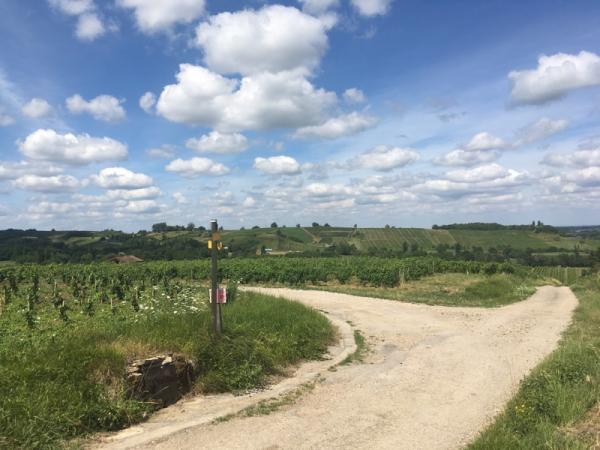 These four sites are all within a few steps of each other. At 70 ares, La Ronde is a combo of young and old Ploussard, with the oldest vines planted in 1959. It's a north-east exposition planted on red marl. The oldest Ploussard vines are in the hectare of Huguenette, planted in 1949. With all these Ploussard vines around us, it was time to open a 2015!


The wine was almost amber in color. The nose was very aromatic, rich but still 100% Ploussard (think onion peel). The tannins were a little more pronounced than usual, but very subtle and well incorporated. With a little air, flavors of blood orange became more prominent. In the solar 2015, the wine clocked in at 13%.

"With the weather we had, I was surprised the alcohol wasn't higher."

They've also recently planted 50 ares of Savagnin here that have taken very well.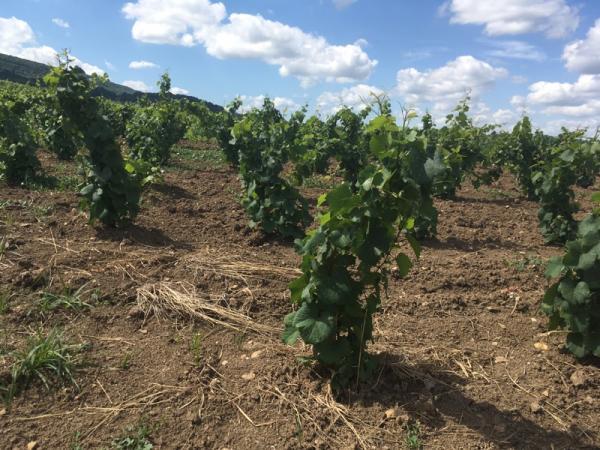 Our final stop was in the lieu-dit of Parc, where 50 ares of Savagnin grow on grey and red marl.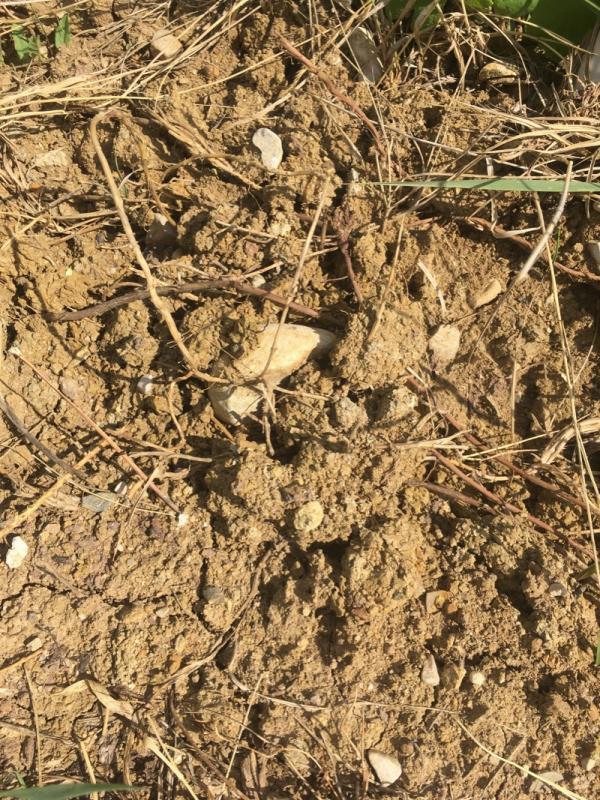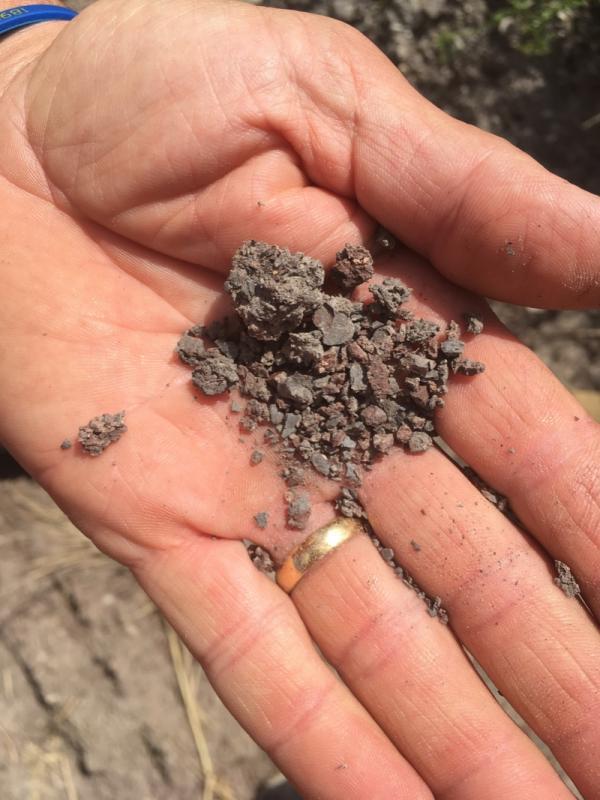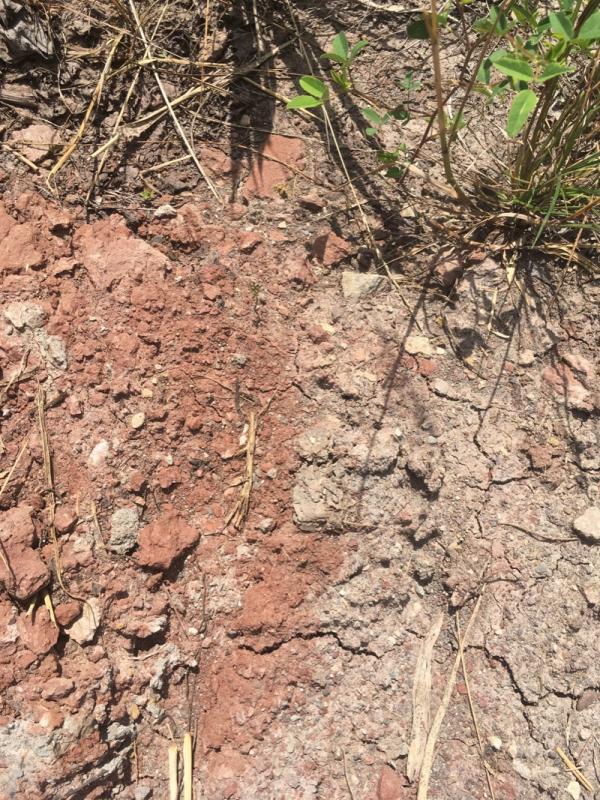 Half a hectare is not a lot...

Here, we opened a Savagnin Ouillé 2006. It spent eight years in barrel and was bottled in 2014. With a never-ending finish and beautiful, precise oxidation, it was fantastic. With a little air, the minerality really started coming out.

That was our visit. It was fun. It was educational. It was special. It was a reminder that one of the most revered, sought-after estates in the world is still the work of a humble farmer. And it won't even get us a thousand likes.