Articles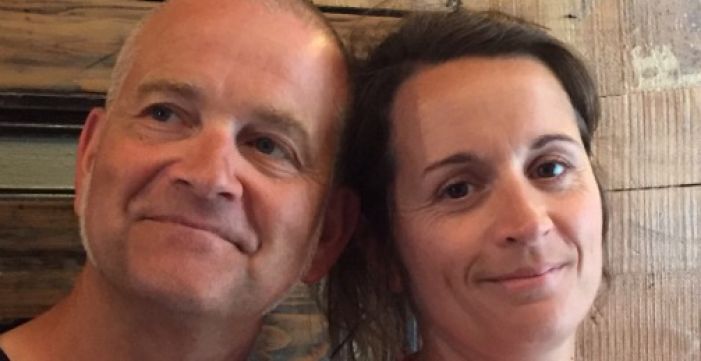 Claire et Florent Bejon Producer Profile
Claire et Florent Bejon Producer Profile
Read more…
//= $article['id'] ?>//=$article['url']?>//=Yii::t('app', 'Read more…')?>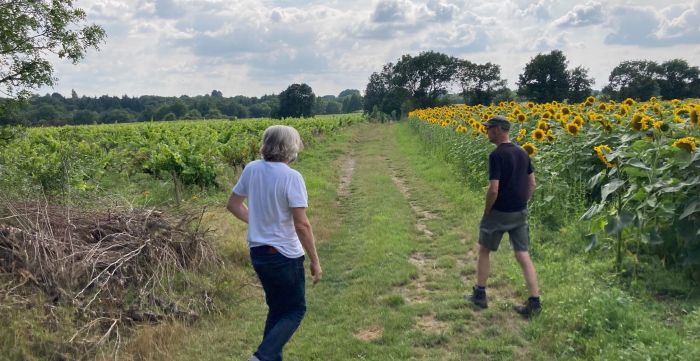 Philippe Chevarin 2021 Visit
This visit with Philippe Chevarin took place in July, 2021.
Read more…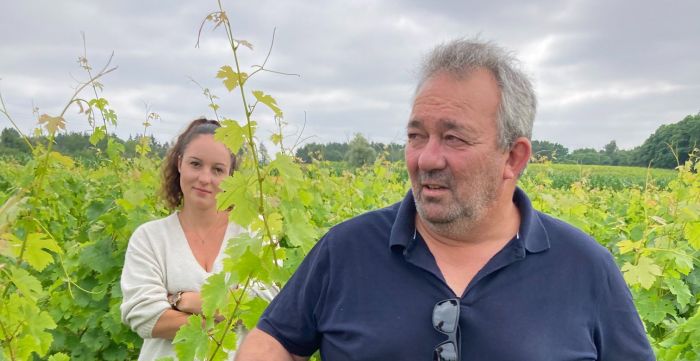 Laurent Lebled 2021 Visit
This visit with Laurent Lebled took place in July 2021.
Read more…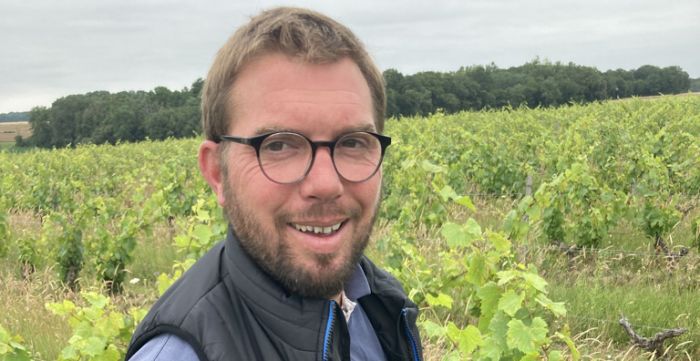 Pierre-O Bonhomme Visit (2021)
This visit to Piere-O Bonhomme took place in July, 2021.
Read more…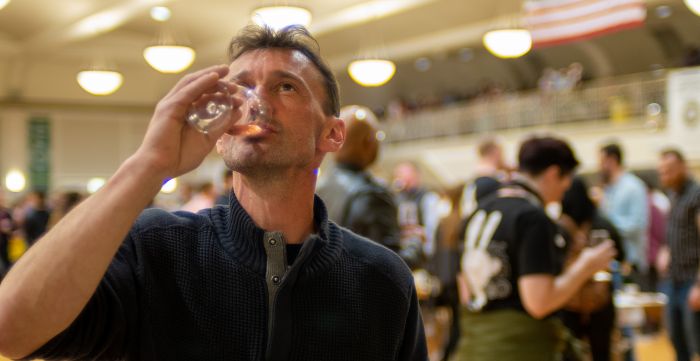 A Tribute to Olivier Lemasson
A Tribute to Olivier Lemasson
Read more…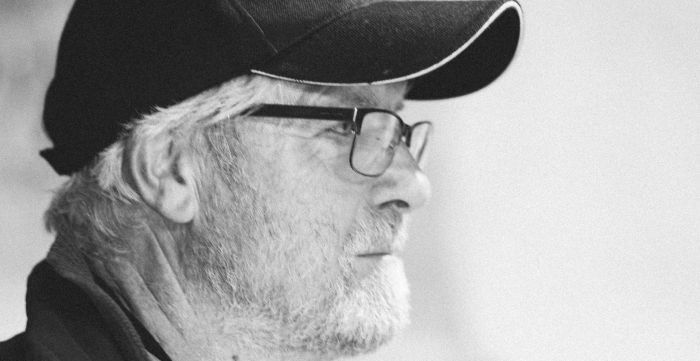 François Pinon (1951-2021)
François Pinon (1951-2021)
Read more…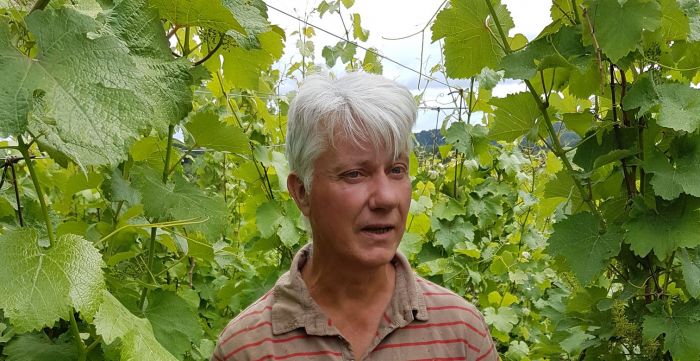 Bellivière's "Vignes en Foule" Experiment
Bellivière's "Vignes en Foule" Experiment
Read more…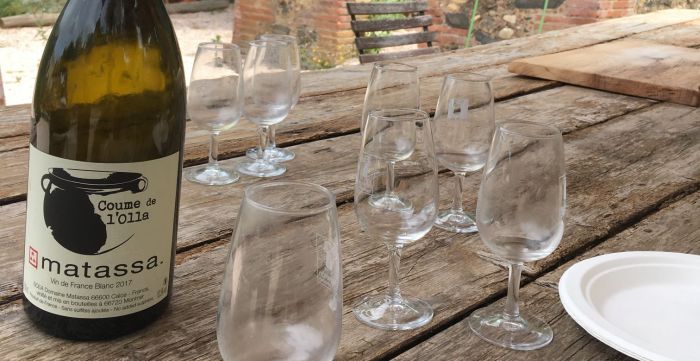 A 2019 Visit to Matassa's New House and Vines
This visit with Tom Lubbe took place in June, 2019
Read more…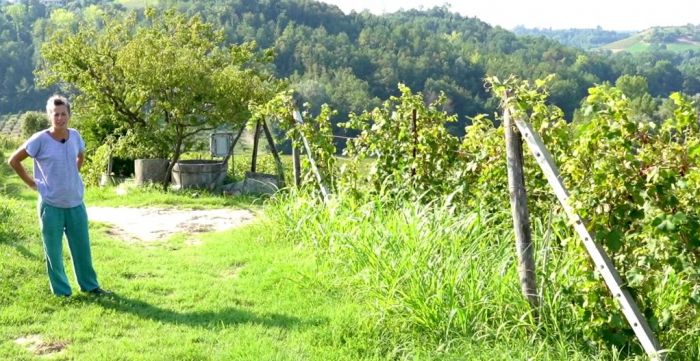 Video: A Day in the Life of Nadia Verrua
Video: A Day in the Life of Nadia Verrua
Read more…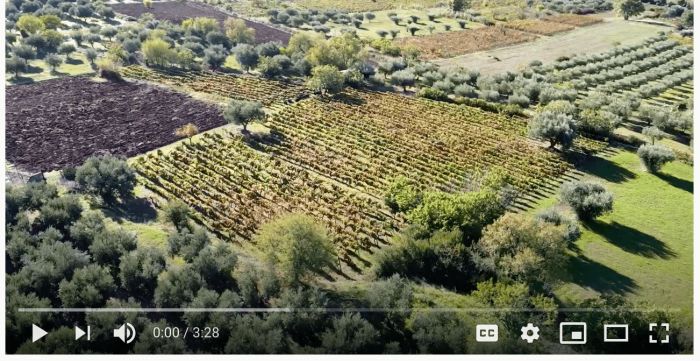 A Video Tour of L'Acino
A Video Tour of L'Acino's Vineyards
Read more…
‹
›
Article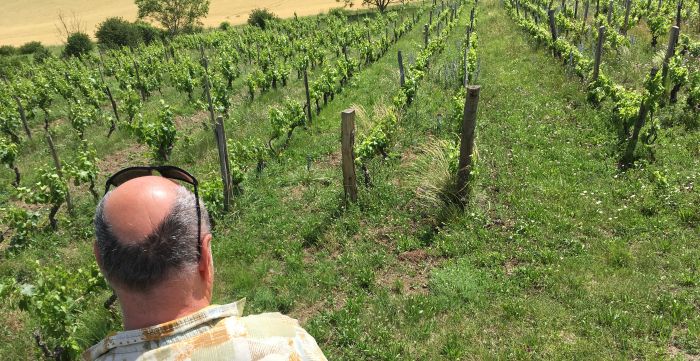 A Visit With Jean Maupertuis
This visit with Jean Maupertuis took place in July, 2013. Words and photos by Jules Dressner.
Two years ago, Jean Maupertuis purchased some vines in the commune of Riom. These are 45 minutes away from his village of Saint-Georges-sur-Allier, so we met him at the edge of an autoroute toll-booth (which admittedly was a bit confusing) to visit these first. Our first stop was a 1,5 hectare plot of Gamay d'Auvergne (a local strain that distinguishes itself by its later maturities and more rustic, peppery flavors) planted right after WW2.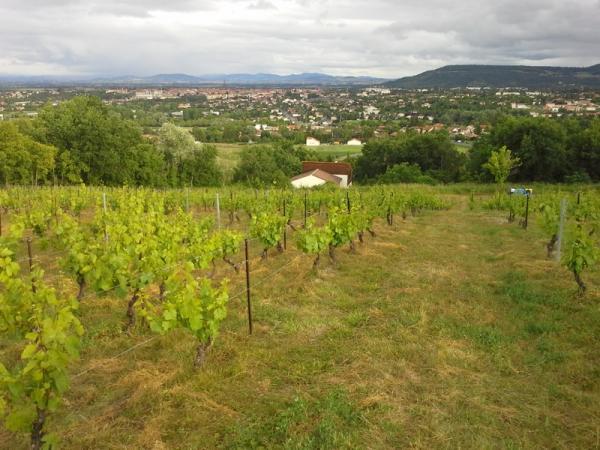 The vineyard directly faces the town of Clermont-Ferrand, which you can see in the background of the above picture. The vines are planted on what was once one of Auvergne's most celebrated coteaux: designated as the Madargues cru, this was reportedly one of Louis XVI's favorite wines and was extremely popular in 17th century Paris. Today, only 12 hectares still remain in the cru (now a sub-appellation of the Auvergne AOC) and this is the only parcel left on this coteau.

The plot is wedged between expensive suburban houses.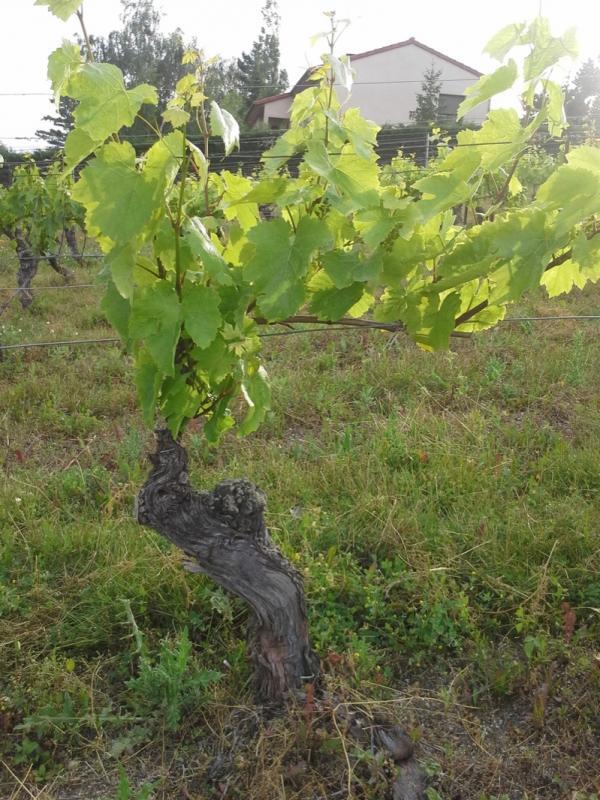 "I don't know how long vineyards like this can last in the long run. This land is worth 5000 euros as a vineyard, and 1 million euros as a building site for housing."

The soils consist of white sands.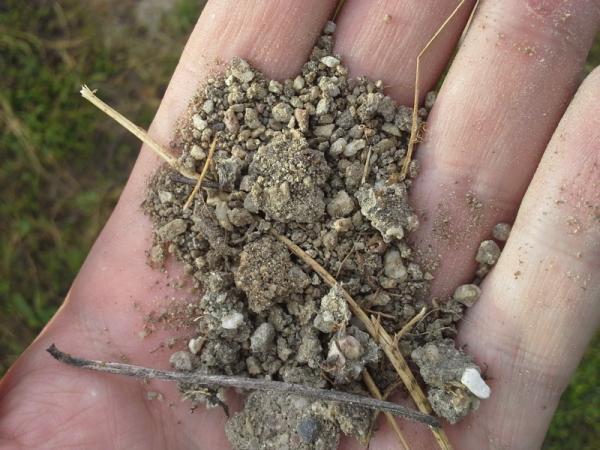 Grapes from this parcel go into the "La Plage" cuvée, which translates to "the beach". Get it?

The next plot of land we visited was a short drive away, all Gamay planted in even sandier soils.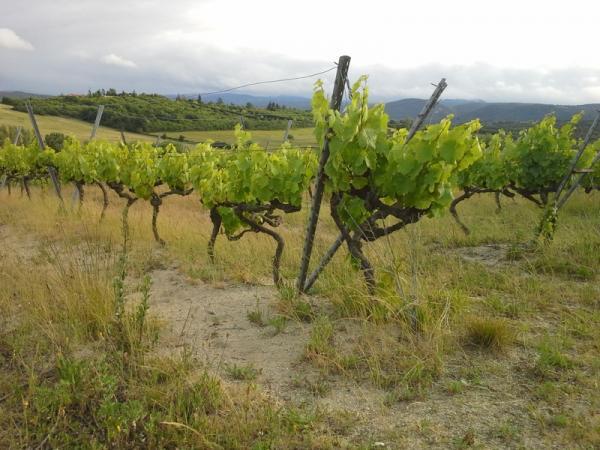 It's this parcel that inspired the name "La Plage", as the sands are the exact same you'd find on, well, a beach.

"Even the herbs that grow here look like the beach!"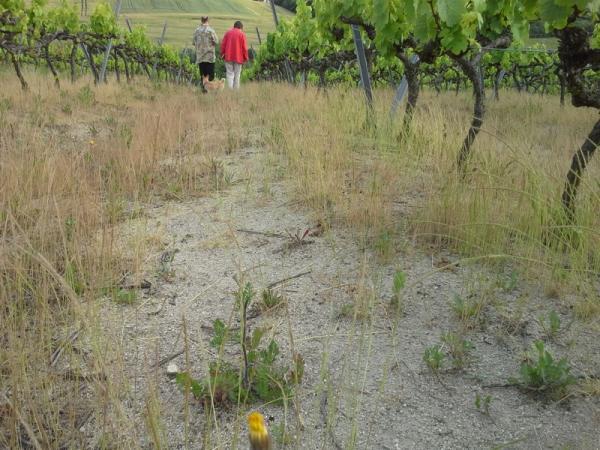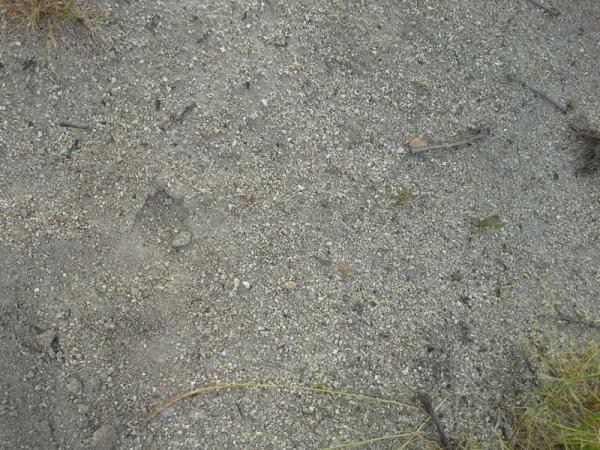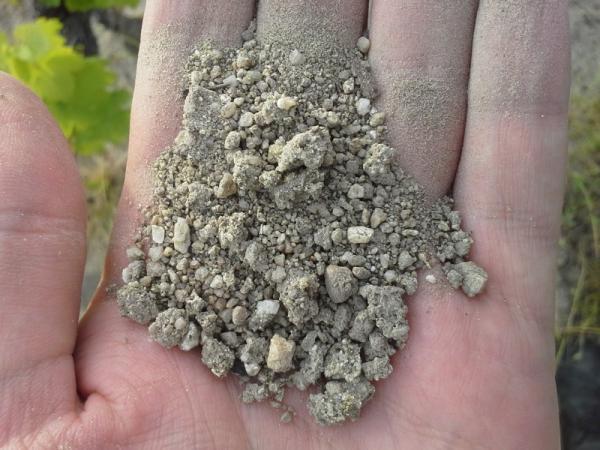 The last parcel we visited from Riom is home to the Pinot Noir that produces "Neyrou".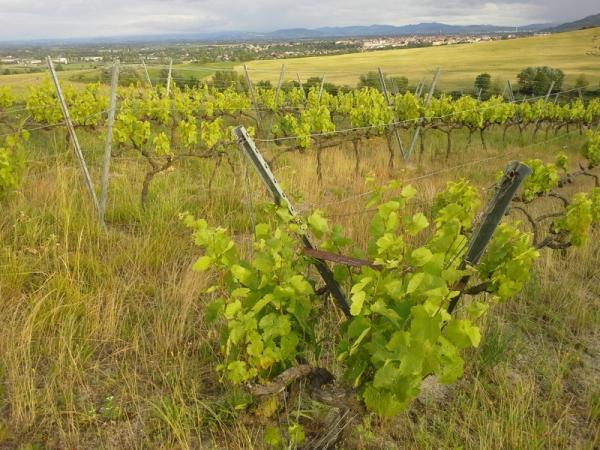 I immediately noticed a training system for the vines I'd never seen before, which Jean defined as "En Lyre" training: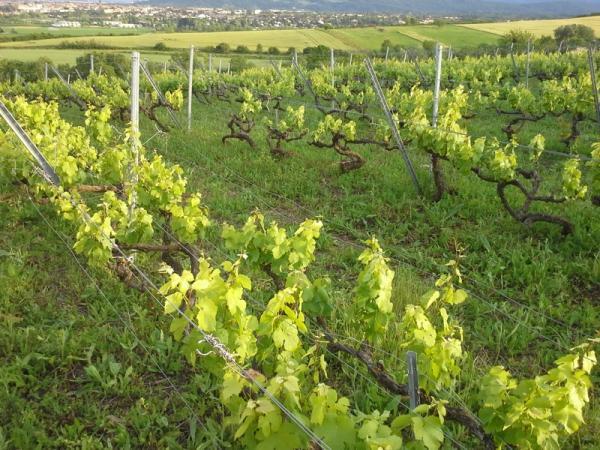 Essentially, "En Lyre" is a double palissage with nothing in the middle, permitting both sides to get optimal aeration and sun.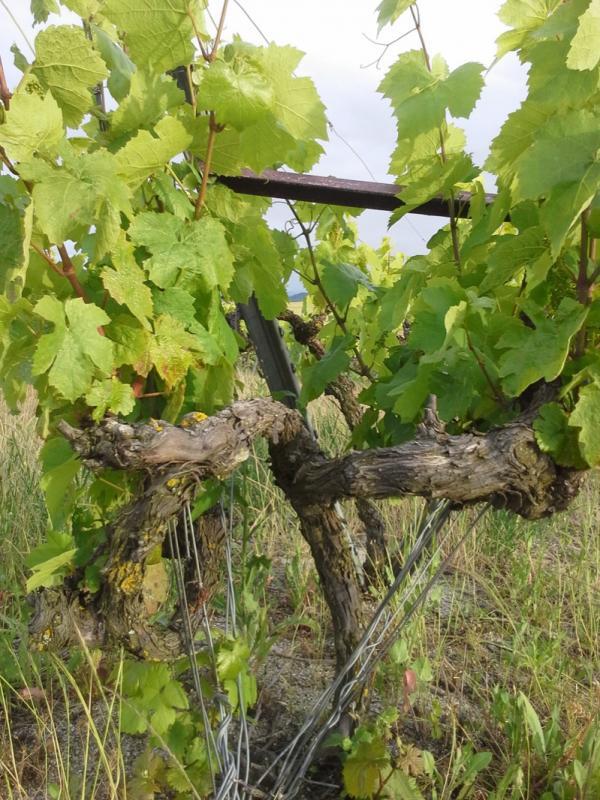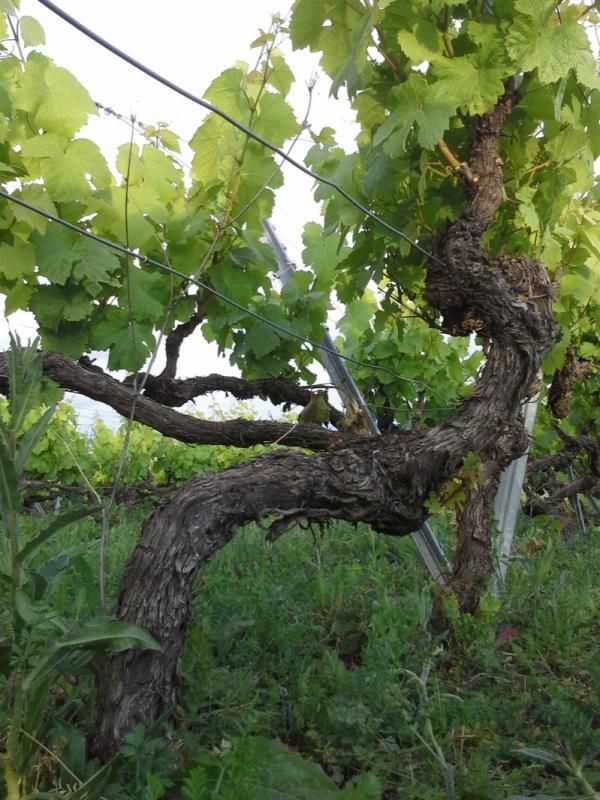 It quickly went out of fashion because this training system is impossible to work mechanically, and has therefore all but disappeared. According to Jean, it takes about seven years to properly shape one. The vines here are 25 years old.

Another reason it became unpopular is due to the fact that you're getting grapes on both sides of each row, which automatically translates to low yields since one root is essentially sharing the work of two vines. Jean says that his Gamay and Pinot Noir planted in En Lyre produce teeny-tiny grapes, but that they are unbelievably full of concentration.

The vines here are exposed full South, and planted on clay heavy soils.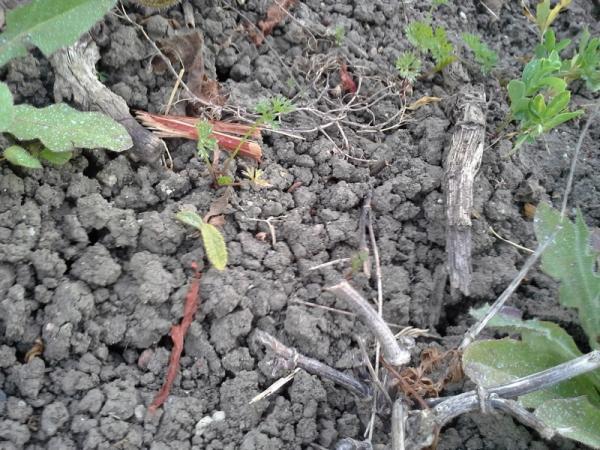 Jean has yet to work these soils, but plans to do so in the coming year. When he acquired the vines in 2011, they were abandoned and completely surrounded with extremely high thorns.

"It took a crew of five an entire month to clean everything up!"

The next morning, we set off to vineyards just a few minutes from Jean's home.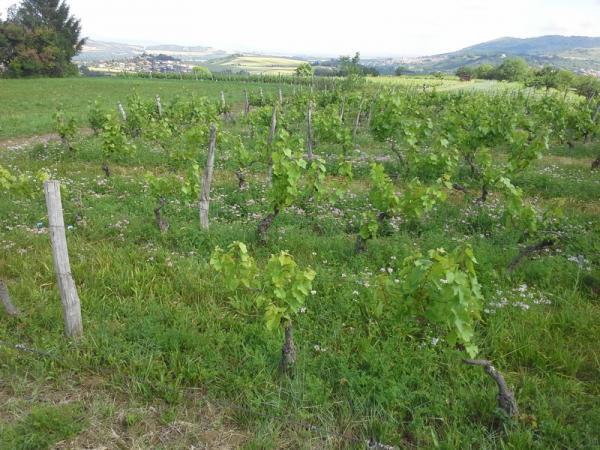 This 1.2 h parcel of Gamay was almost on Clos Roche Blanche levels of flower-power!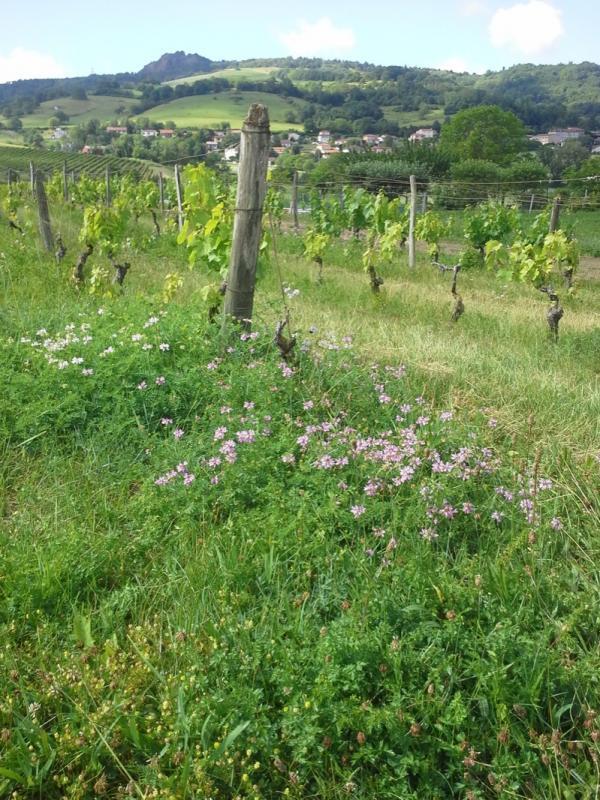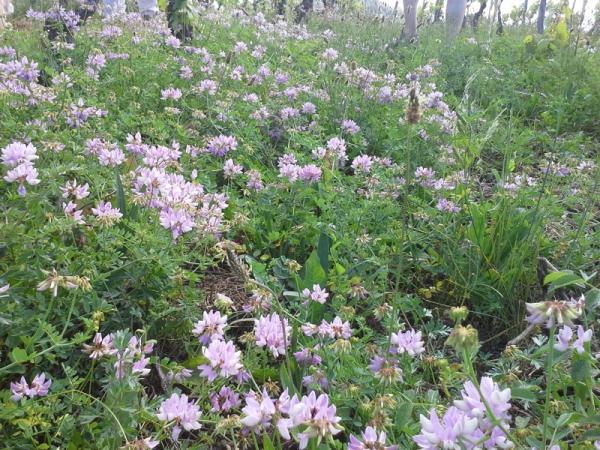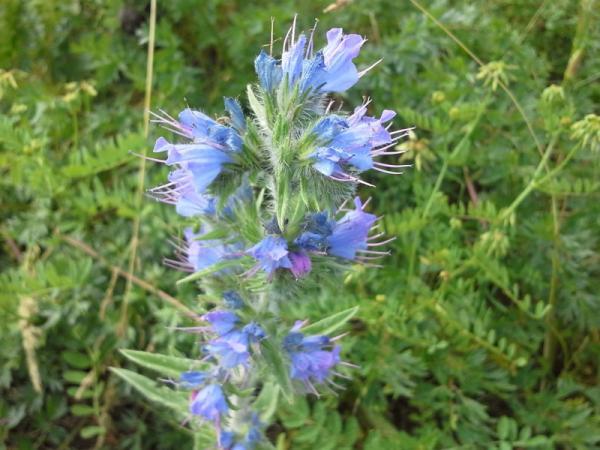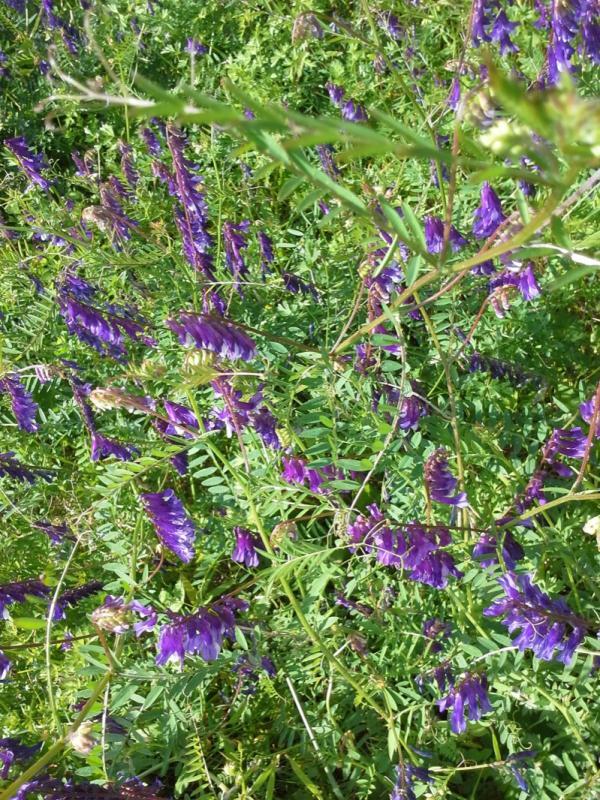 All of these are wild flowers. The vines themselves were planted in the 1960's and the soils are limestone.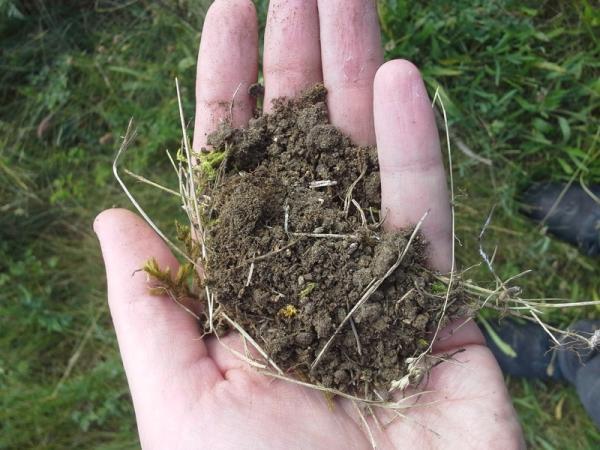 The final parcel Denyse and I checked out produces the "Pierres Noires" cuvée. Zaggy was loving all the open space to run around in.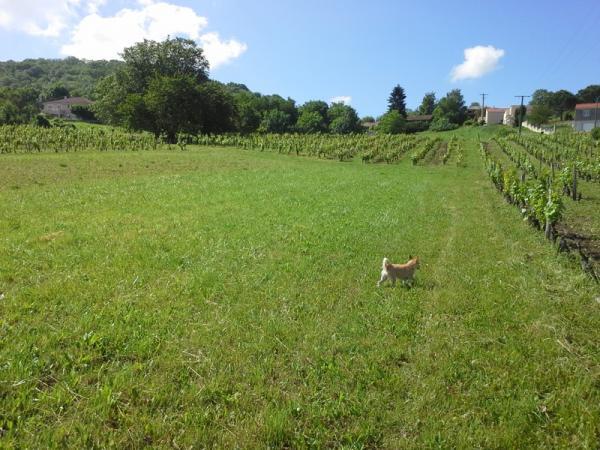 The soils here are all volcanic ash and debris.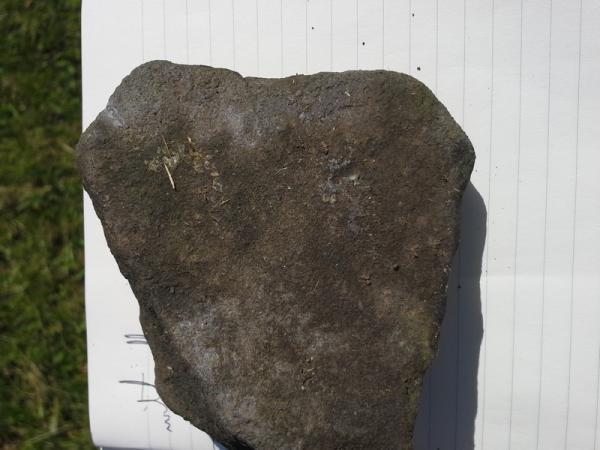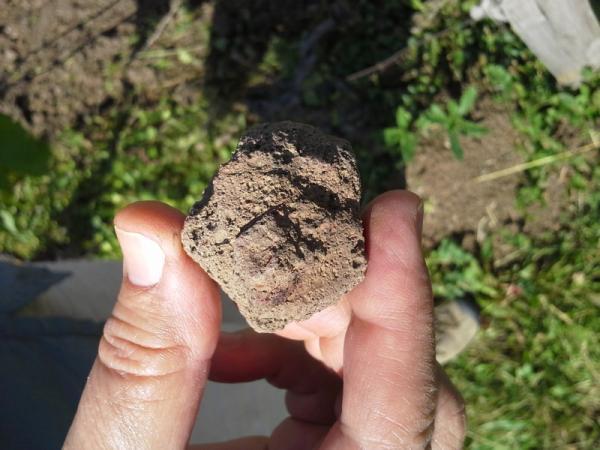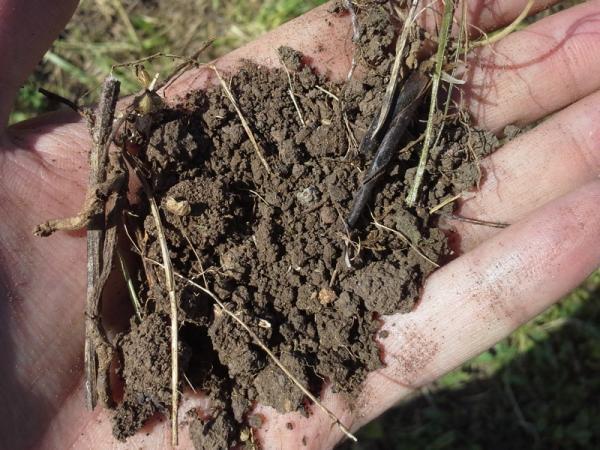 Clermond-Ferrand can once again be spotted in the background.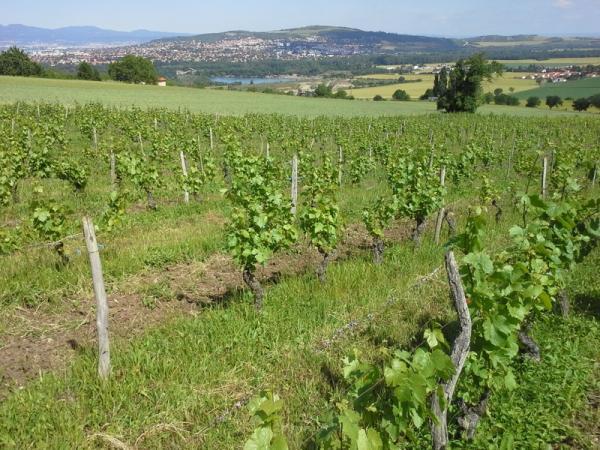 The vines here are 60-70 years old and average 25 to 30 hl/h yields.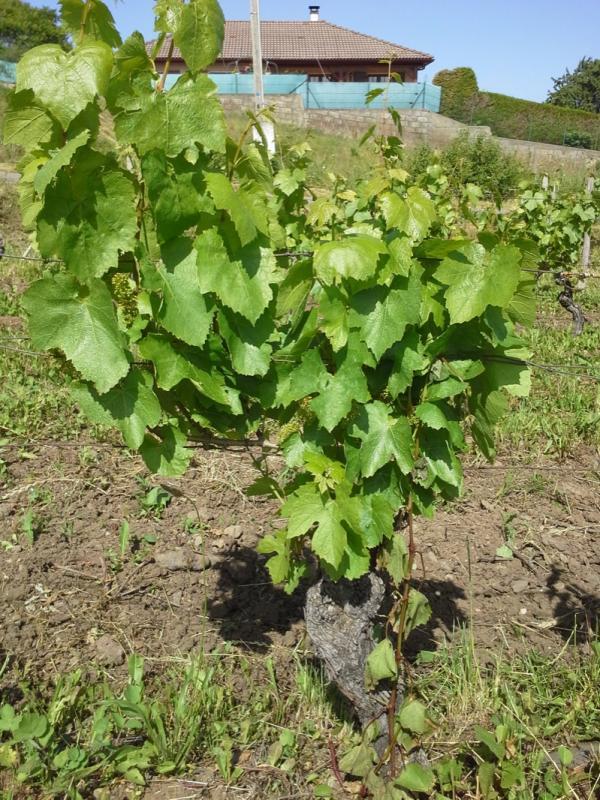 After a beautiful morning, we stepped into yet another contender for "smallest cellar in the universe".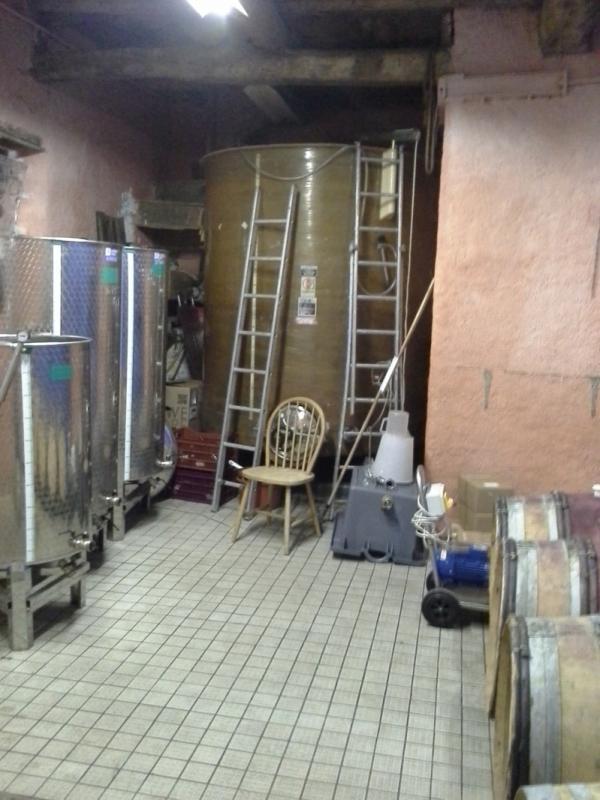 Yup. That's all of it.

One thing that was sweet was this home-made spit bucket with a gutted bowl going placed on top of a vase.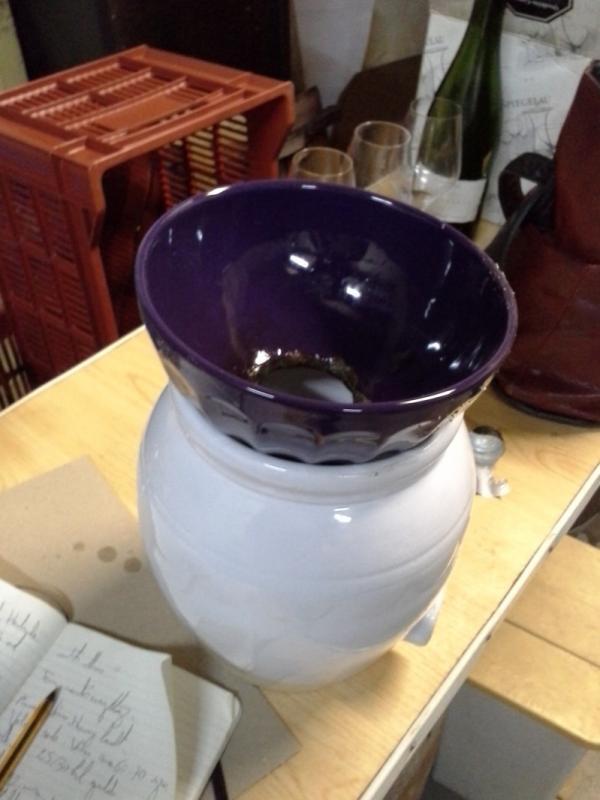 Clever, clever!

Jean had already bottled all of his 2012's, which we gleefully re-tasted before setting off. They were quite nice.