‹
›
Article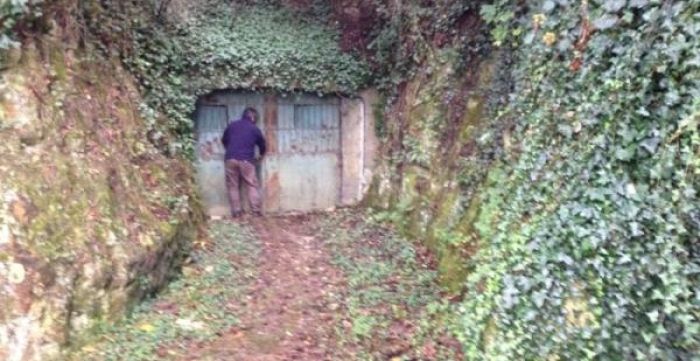 A Visit with Laurent Lebed (2014)
This visit with Laurent Lebed took place in October, 2014.
Words and photos by Jules Dressner.
Did you guys know we like wine from the Loire? Did you know that we work with six producers from Touraine? Well make it seven!

I met up with Laurent Lebled in the center square of Saint-Aignan, just a five minute drive from Clos Roche Blanche. From there, it was a quick drive to to a good portion of the land he rents.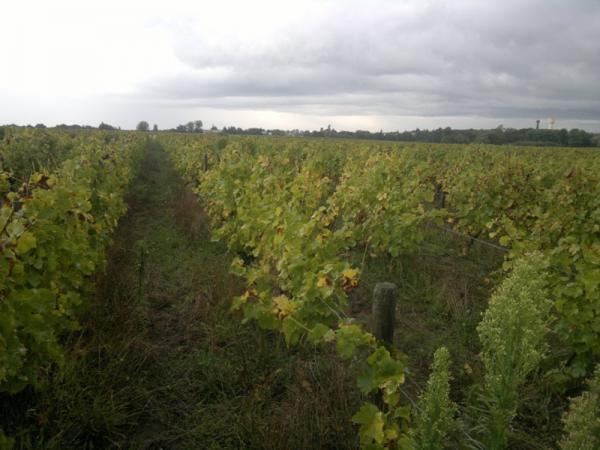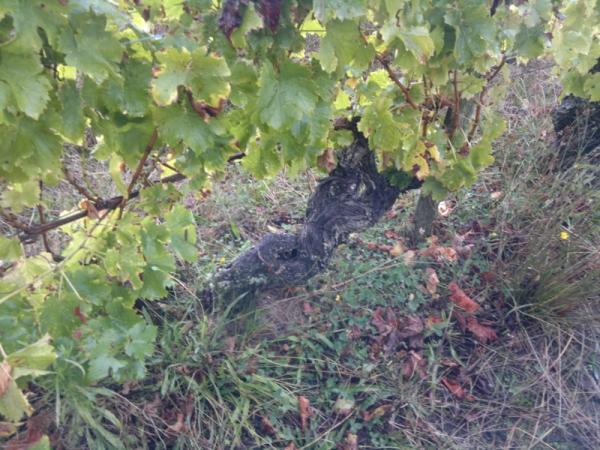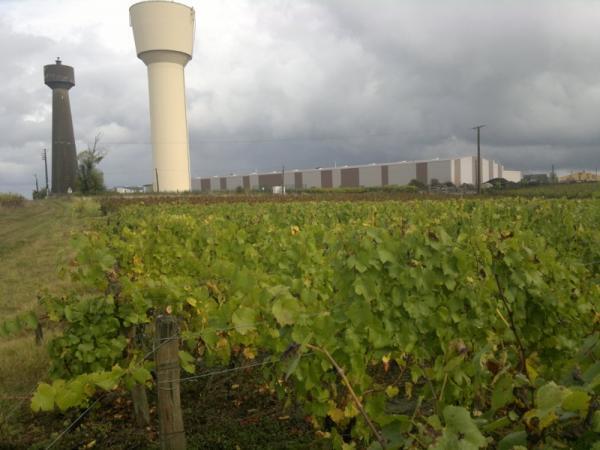 Laurent currently rents land from three separate owners. Because he lives too far away, for the time being the Saint-Aignan owner does all of the viticultural work here. Laurent makes his specific requests (working the soil, yields, etc...), then comes with his team to harvest. And because he vinifies over an hour away (more on this later), he then shuttles the grapes in a refrigerated truck.

Originally from Saumur, Laurent planned to start his estate in Touraine. After some diligent research, he was able to secure rented vines and a cellar, but the guy with the cellar dropped the ball at the last second. Laurent had to improvise and, as you will see, found himself forced to spread himself all over the place. He currently vinifies over an hour away in Savigny en Véron, but is confident he will eventually relocate to Saint-Aignan (ed note: this finally happened in 2019) . Laurent has been working the same 1.7 hectares here since he started in 2010.

0.8 hectares consist of Sauvignon planted in 1962 on clay and limestone. The Gamay is massale from vines planted in 1950 and 1970 in rockier subsoils which give the wine a more structured acidity. The Cabernet Franc is on similar soil to the Gamay and planted in the 1960's and 1970's.

Laurent was born and raised in Saumur. Before making wine, he was a successful wood merchant for 30 years. Specializing in chestnut trees, he sourced woods from Spain, Portugal and Italy. But by 2008, the recession hit hard and Laurent had to shut up shop.

"I had never done anything else. But it was clearly the end of an era for this type of work. I had no idea what I was going to do, and never thought about making wine. Not even for a second."

It was his childhood friend Sébastien Bobinet, who himself gave up a first career to tend his grandfather's two hectares of Cabernet Franc, who proposed that Laurent follow a similar path. After some rigorous research to find land and a cellar, A la Vôtre's first vintage was in 2010.

"I just jumped right into it by learning in the vines. Sébastien helped me through the entire process in 2010, from pruning to vinification. Combined with the additional help of Patrick Corbineau, this gave me the confidence to continue. It's a beautiful second chance. It's an incredible feeling to see something through from beginning to end."

We then drove an hour to Chinon country, where Laurent was able to find the chai where he vinifies and ages the wine. Because of its proximity to nice vineyards, he couldn't resist renting some land here as well. This he works 100% from beginning to end. The first plot we visited was 0.49 hectares of Cabernet Franc planted on pure sand.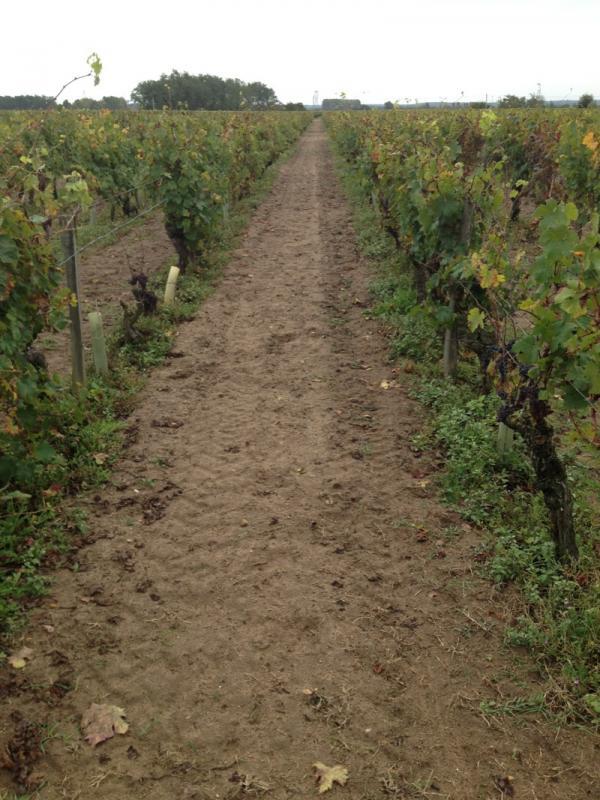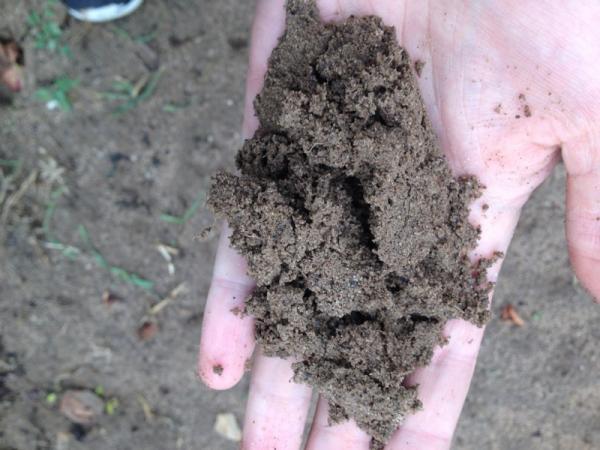 This plot used to be worked conventionally, and after four years of conversion Laurent is finally able to easily work the grass and soils.

"No one wanted this vineyard because the rows are all different (in length) and you can't use machines here."

The grapes here are blended with the Cabernet from Saint-Aignan to make the "On Est Su l' Sable" cuvée.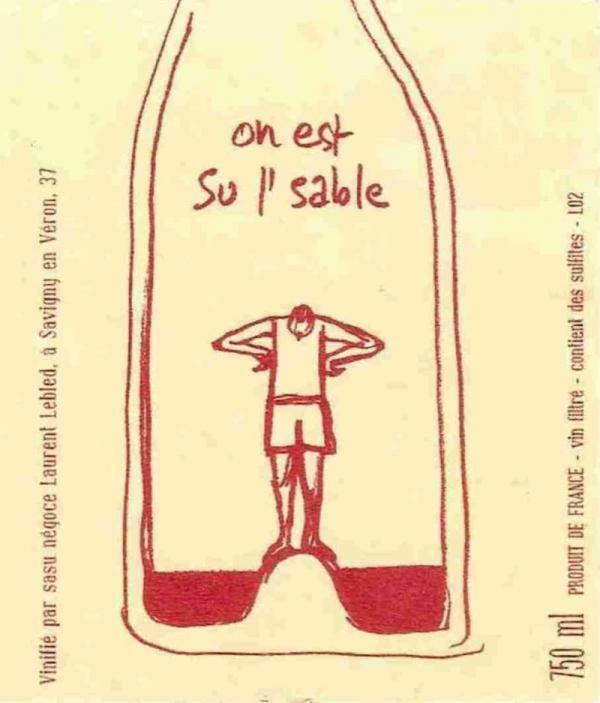 Both sites are vinified separately. I was surprised to learn that a parcel this far out could still be classified as Touraine AOC wine.

"It can! The first vintage we made it a Touraine wine, but have stuck to Vin de France since then."

A lot of replacements have been necessary, and Laurent planted many in 2012. His neighbors also replanted a bunch at the exact same time, and the difference is shocking. Here's Laurent's: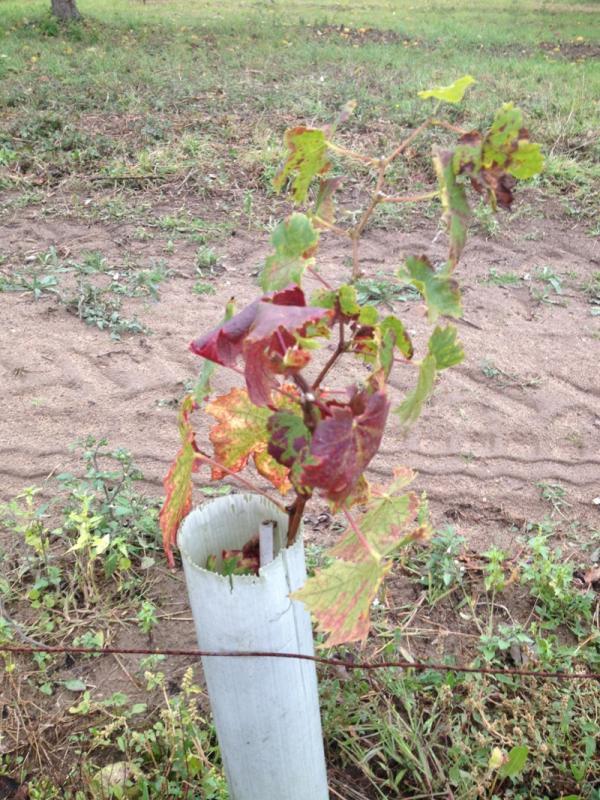 And here are his neighbor's: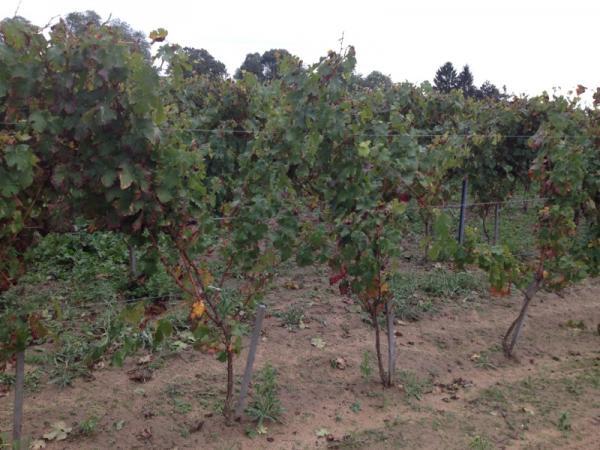 "I have no idea how that's even possible."

Me neither.
As we drove off, I couldn't help but feel I'd been to this vineyard before. It all felt eerily familiar...

We then drove to Laurent's 0.6 hectares in Les Picasses, the famed lieu-dit where Olga Raffault (amongst many others) produce some of their most expressive wines. In fact, it turns out that Laurent's parcel is direct neighbors Olga Raffault's Chenin Blanc!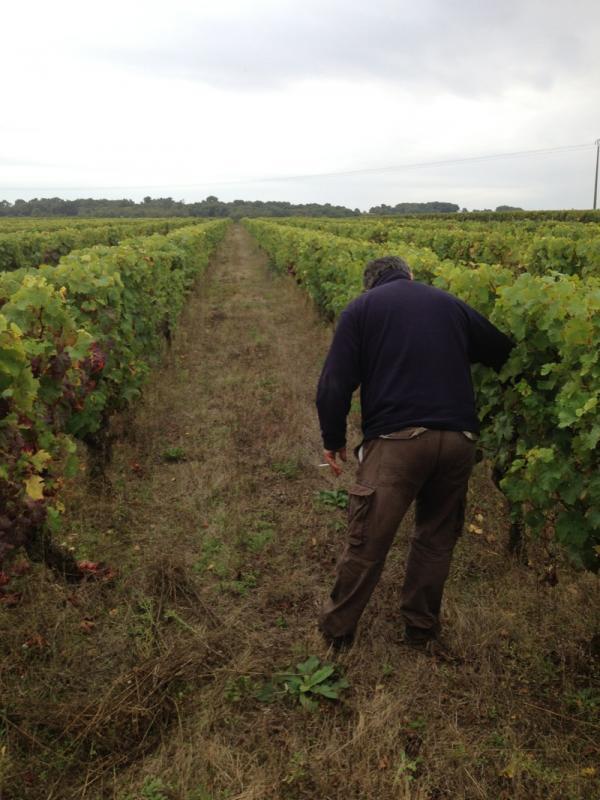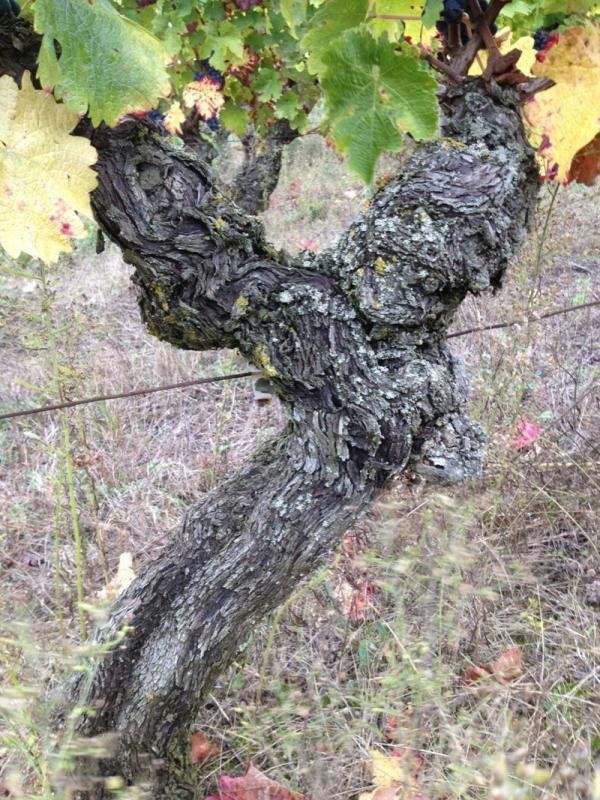 This parcel was also worked conventionally prior to Laurent's rental, and in still in conversion. The grapes were looking nice, and Laurent believed he'd harvest a few days later.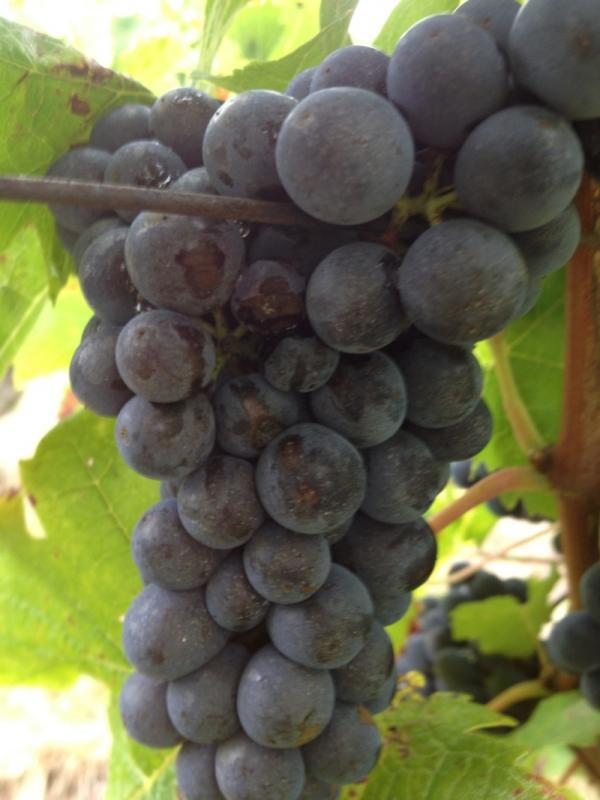 From Les Picasses, we drove to Laurent's vinification chai, which just so happens to be in Savigny-en-Véron, the village where Olga Rafault is based. It is literally three doors down from the Raffault house! Neighbors in the vines and in the village!

We naturally popped in to say hi. Eric and Sylvie had no idea I'd be visiting, and were just returning from picking a parcel in Les Picasses. Though Eric was busy getting the grapes into tank, Sylvie graciously offered us a few drinks of older vintages.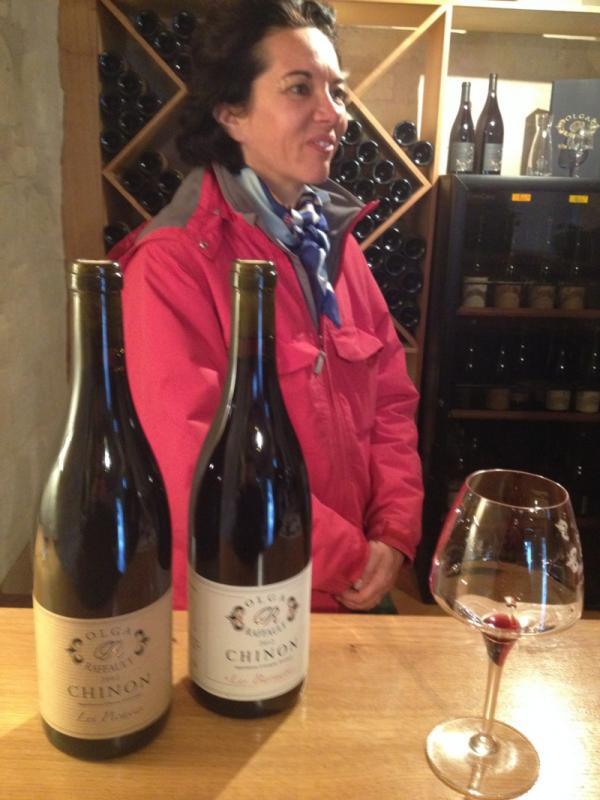 As we kept chatting, the fact that they were neighbors in Les Picasses came up. And from there, it was confirmed that the parcel that the Raffault produce "Les Barnabés" with is RIGHT NEXT to Laurent's sandy parcel. That's why it felt so familiar! So to recap, Laurent Lebled and the Olga Raffault are neighbors EVERYWHERE. What are the odds?

As we left for the chai, Laurent was really happy that I introduced him to Eric and Sylvie.

"This is the first time I'm meeting a colleague and neighbor since I started. Sometimes I feel all alone out here. It's good to know there are nice people just next door!"

In the chai, Laurent showed me his vinification process. During fermentation, he keeps a heater on because it gets very cold in there. He tries keeping it around 20˚.

The main vinifications happen in concrete tanks with wood planks on the bottom. A full carbonic maceration takes place for 30 days (an average, "normal" carbonic maceration goes from 10-12 days). Here are the whole clusters in tank: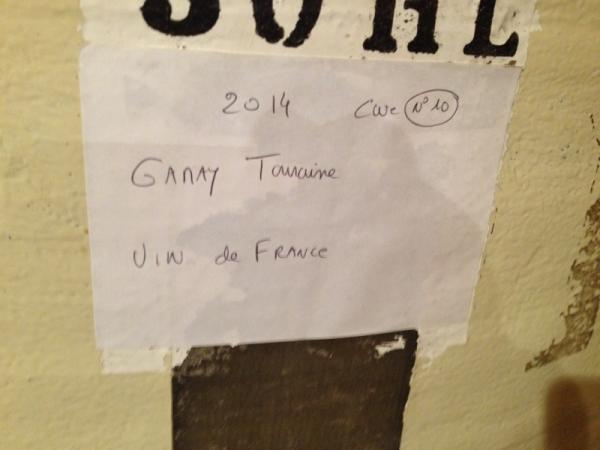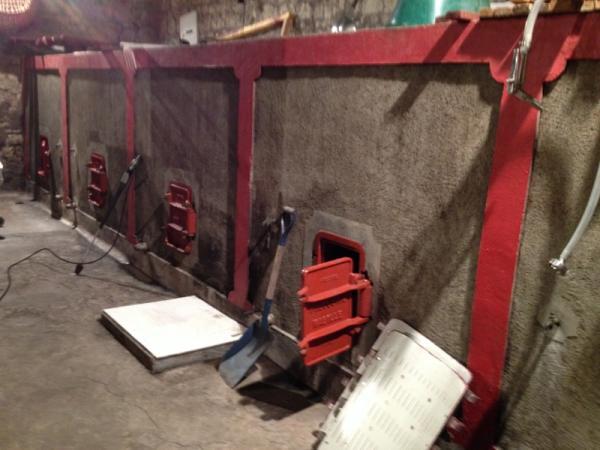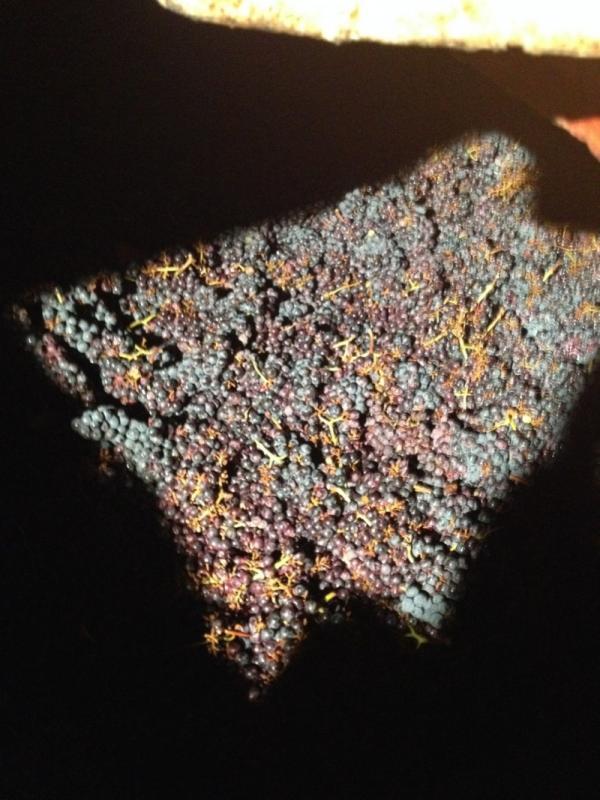 Once the fermentation takes place, the grapes are pressed and racked to fiberglass tanks: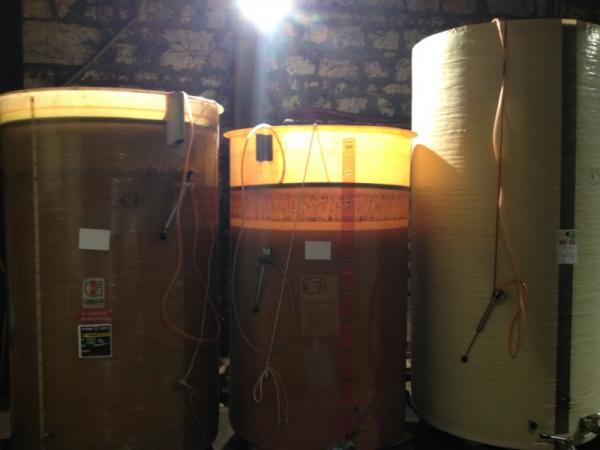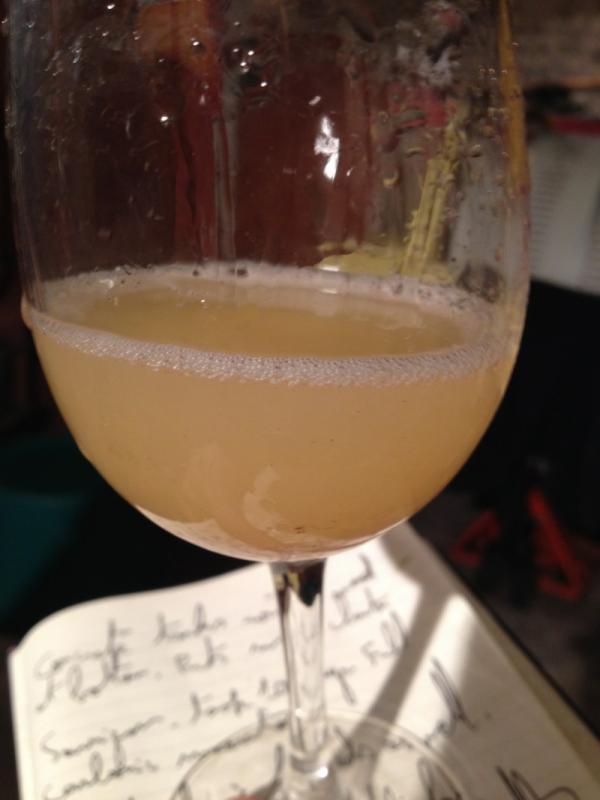 The wines stay on their lees until bottling.

To taste the older vintages, we THEN had to drive to Laurent's storage cellar, an old tuffeau cave in a neighboring village.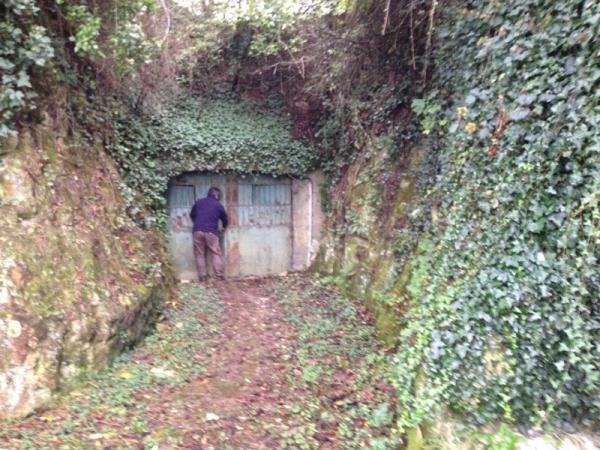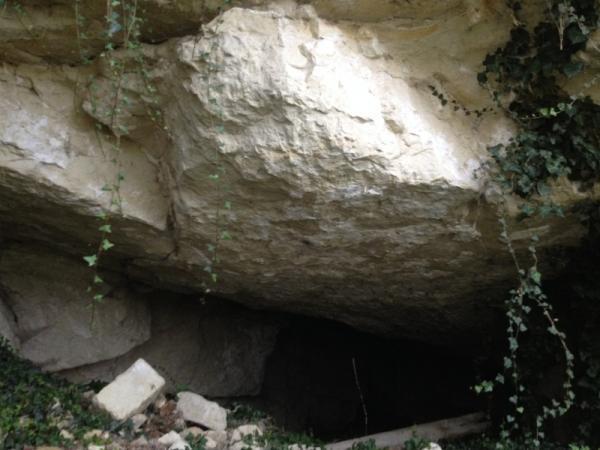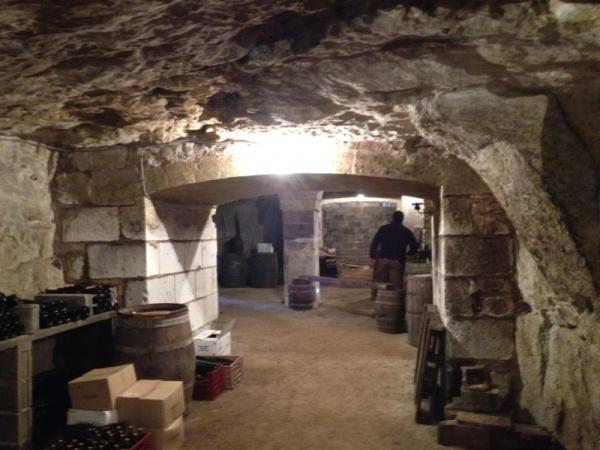 Man this is a lot of bouncing around! We did a vertical all the way back to 2010. Each vintage- and this is not a bad thing- was radically different.

"I have no shame admitting that I am completely new to this and learning as I go. Every vintage has proven to be a completely unique experience, both in the work and in the flavors of the wines."

I found it particularly interesting how the wines are able to keep a more rustic, terroir driven quality than most pure - carbo vinifications. Laurent believes this is due to the extended period of time he lets the intra-cellular fermentation occur.

We THEN drove to Saumur to eat at the excellent Bistro des Jean, a tiny spot doing amazing French bistro fare. Highly recommended. The two owners are originally from Saumur but had a successful place in Paris for years. Eventually, they got sick of the big city and moved back home. More importantly, they have this incredibly huge dog: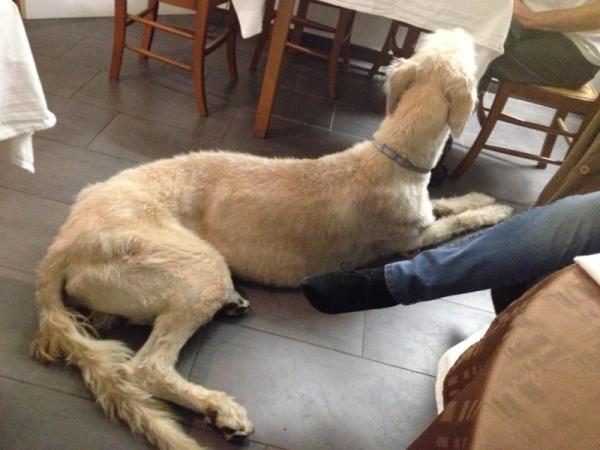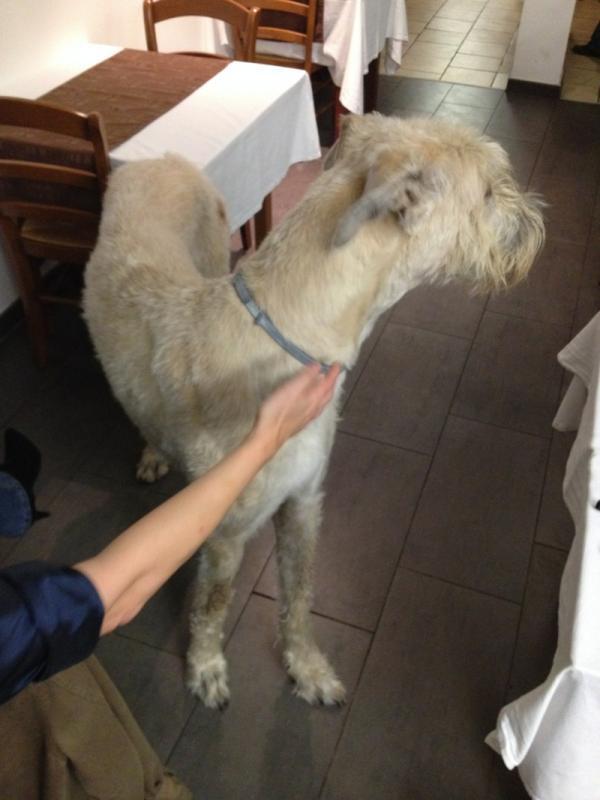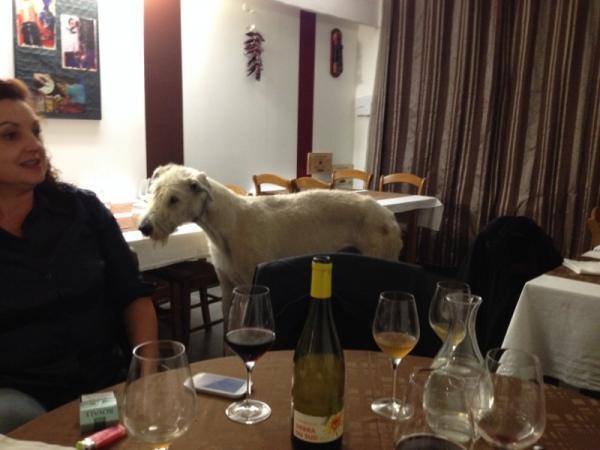 His name is Gandalf, and he is the size or a small horse!