‹
›
Article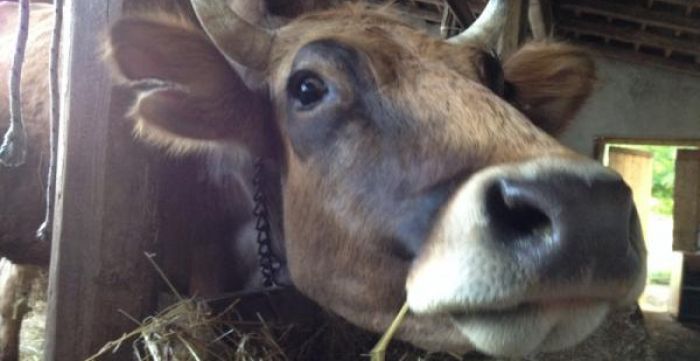 Cascinia degli Ulivi Visit
This visit to Cascinia degli Ulivi took place in May, 2014.
Words by Jules Dressner, photos by Josefa Concannon, Jill Berheimer and David Norris.
Cascina Degli Ulivi will always hold a special place in my heart. You see, when I was 19 years old, I felt a need to distance myself from my social scene (Montreal), and after an initial plan to "move to Vancouver", Joe proposed I go work in vineyards somewhere. I'd never been to Italy, and Joe, knowing that Stefano Bellotti runs a poly-cultural farm and there would be plenty for me to do there, proposed Ulivi. After a quick chat with Stefano, it was agreed I would get room and board at the Cascina in exchange for manual labor. I could (and probably should) write an entire entry on the five months I lived and worked there, but this is neither the time nor place. Suffice to say, my time there was the catalyst in finding a personal connection with the traditions of peasantry and wine. Also, working in the fields gave me the only legit tan I've ever had in my life. But I digress...

After landing in Milan, we drove straight to the town of Novi Ligure, where Ulivi is located.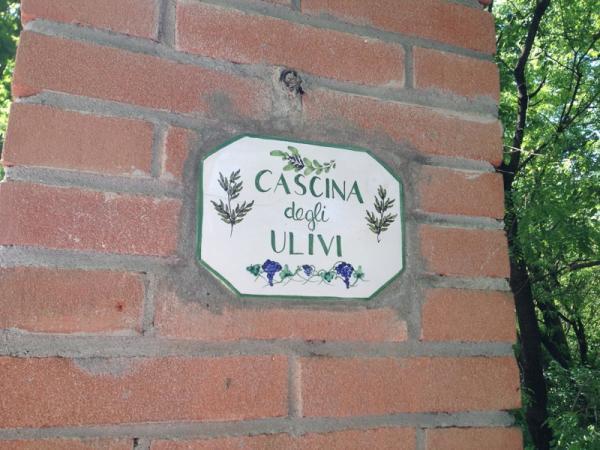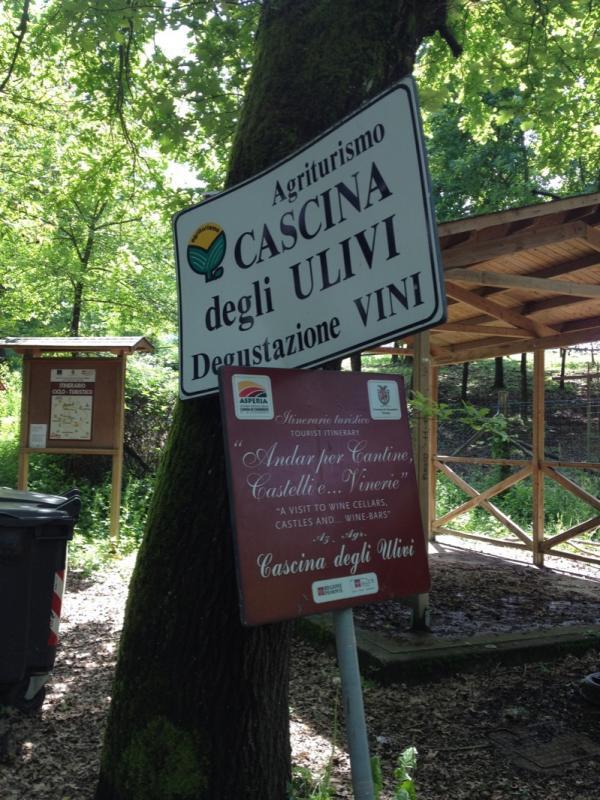 Though Novi Ligure is actually a modestly sized town (28,500 inhabitants) with a bustling urban core, the Ulivi farm is about ten minutes out of the city, completely surrounded by woods and only accessible via a small road. Chickens, ducks and geese are just hanging around everywhere.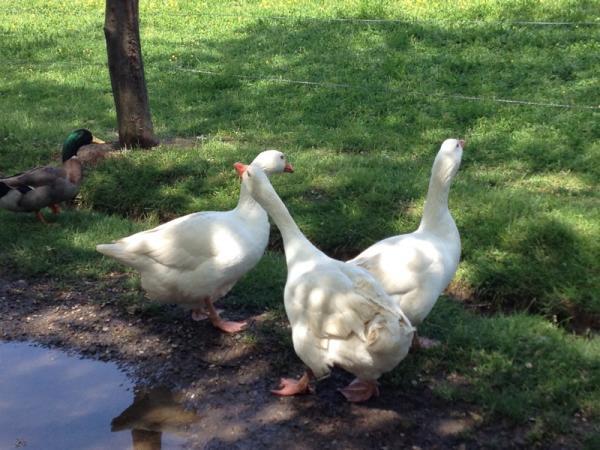 Love was definitely in the air.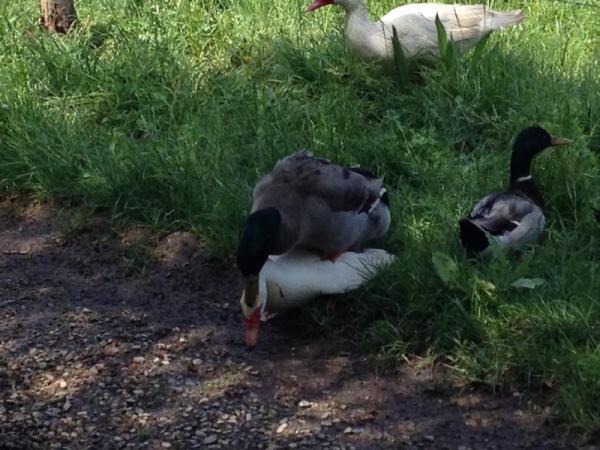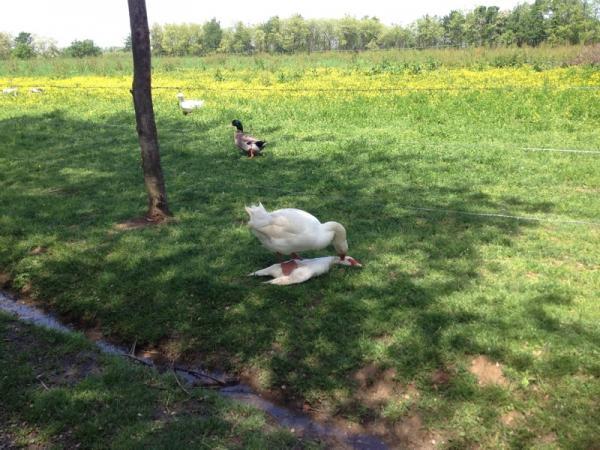 Because of all the animal fornication going on around us, we assumed it was mating season. Later, Stefano confirmed we were wrong:

"It's like this all the time. They never stop."

As I mentioned earlier, the farm is completely self-sufficient. For example: 23 cows!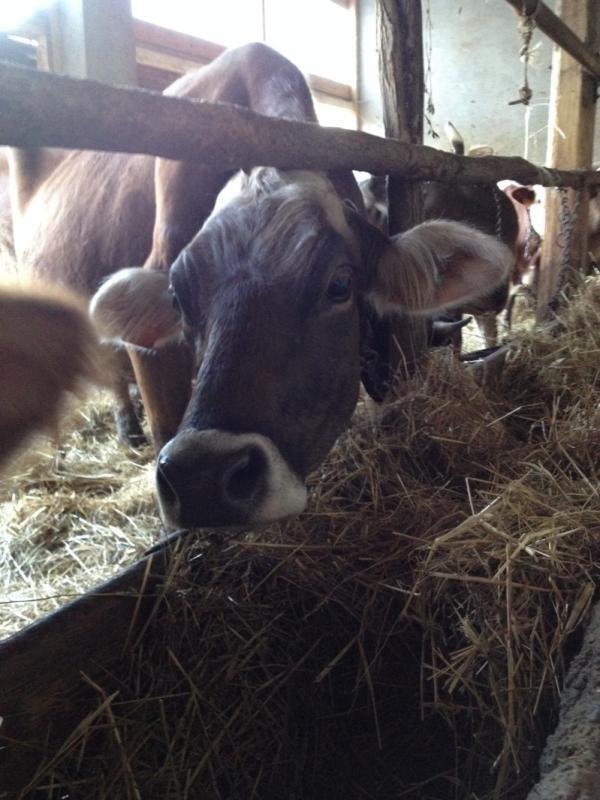 These are almost exclusively used for dairy: fresh milk, delicious homemade cheeses, and yogurts/panna cotta,etc... On average, only two male cows are slaughtered a year for meat, which is served exclusively at the restaurant/agriturismo within the farm grounds. That's right people: two cows last an entire year!

A lot of fresh fruits and vegetables are also planted throughout.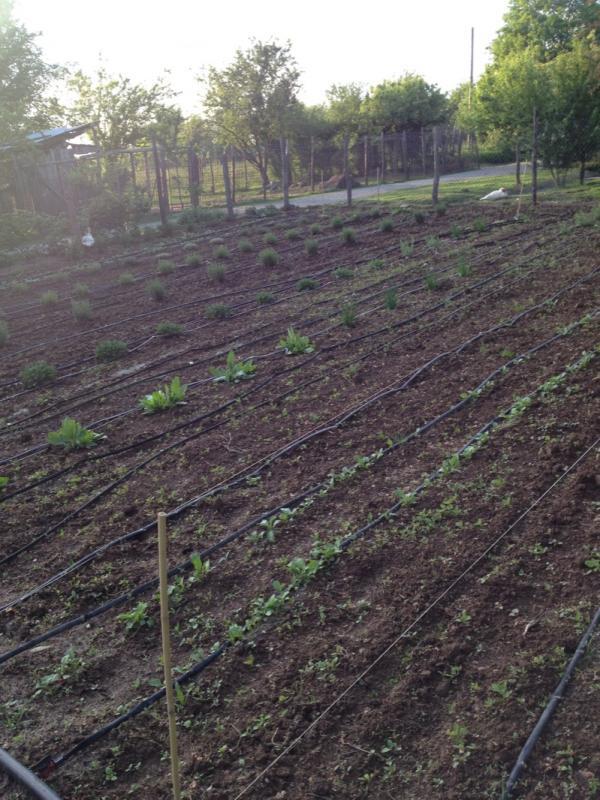 Look, a goat family!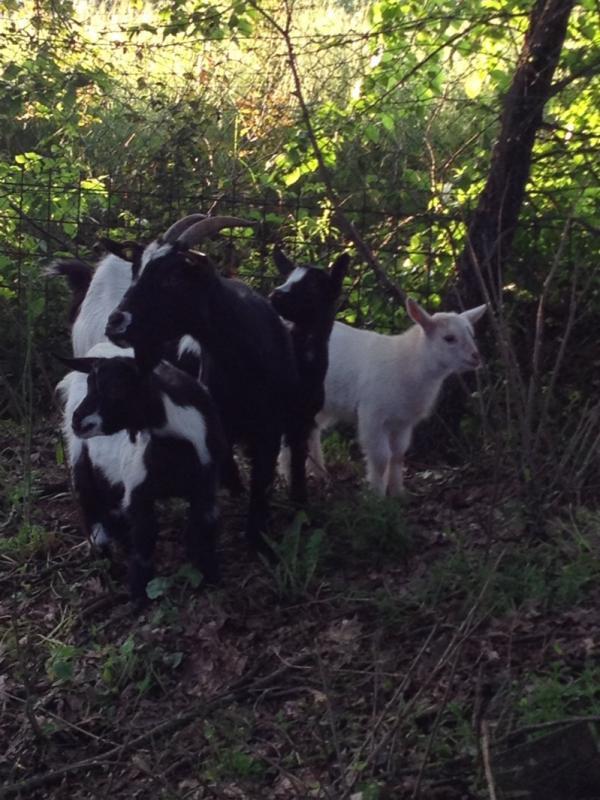 As you can see, there are all types of animals at Cascina degli Ulivi! But Stefano's favorite, of course, is his Maremma sheepdog Guantanamobai.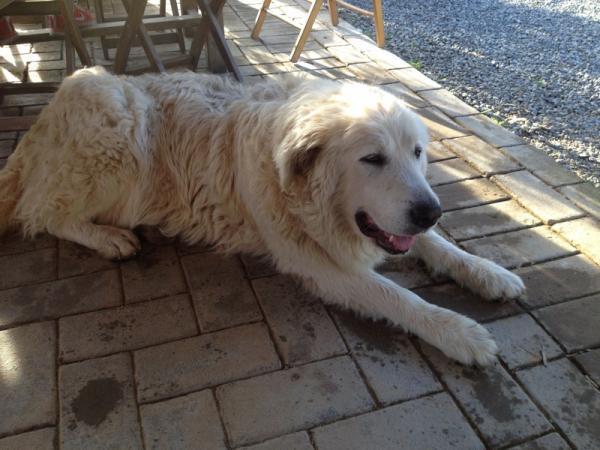 You may recognize this big guy from the "Filagnotti" labels: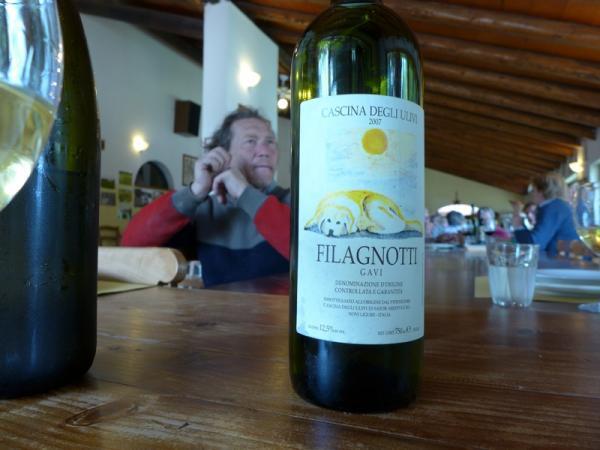 Well, that's not actually the same dog; Stefano has loved this breed for as long as he can remember, and owned many since his early 20's.

But beyond farming, restaurants and animals, the real bread and butter of Cascina Degli Ulivi is, you guessed it, WINE!

We started our tour by checking out Stefano's brand new experimental vineyard.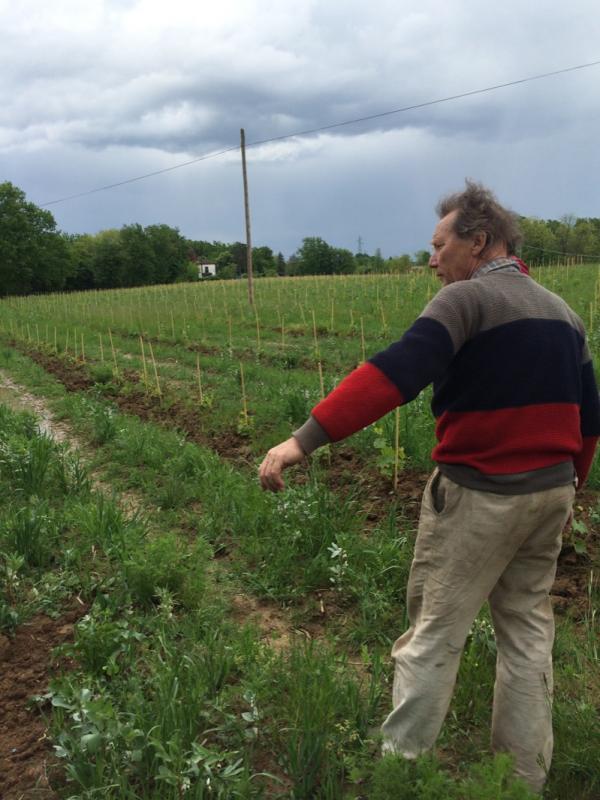 Planted last June, these three hectares are all in franc de pied aka ungrafted roots. Stefano explained that these four varieties were historically considered "shit", but that have also been historically proven to resist mildew and odium over the long term.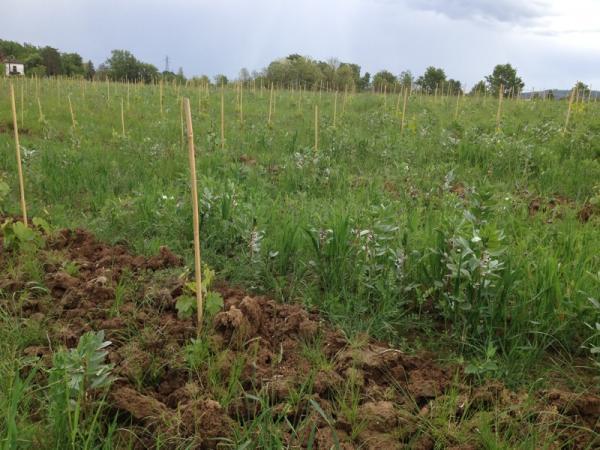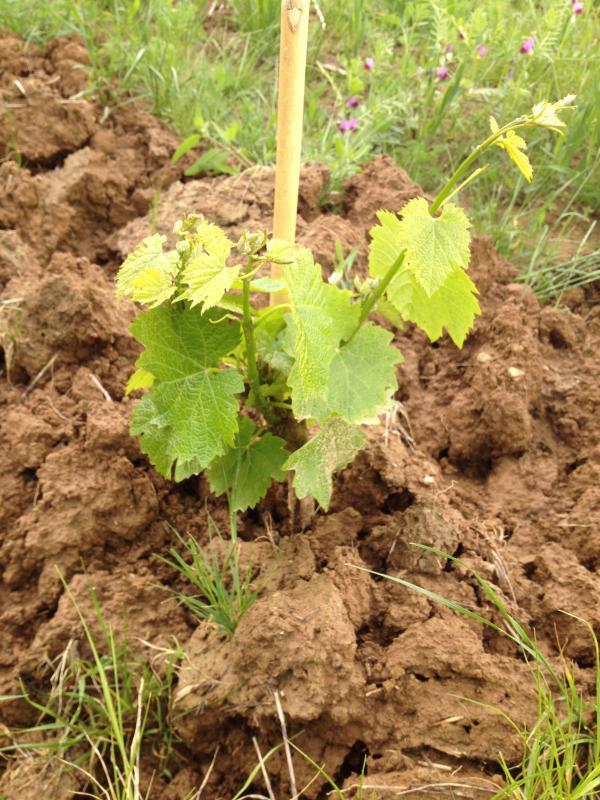 Stefano's discovery of these "shit" varieties stems from research dating back to 1910. A pépinièriste (whose job involves growing young vines in a nursery for future use) in Südtirol based his life work on this, and was able to find 25 hybrid grapes that resist the two of the most damaging fungal illnesses in viticulture. Stefano picked the ones that made the most sense for his soils and micro-climates, but also the flavors he liked.

"I didn't want anything aromatic."

Interestingly the soils here are not sand (where the phylloxera bug cannot survive) but heavy clay.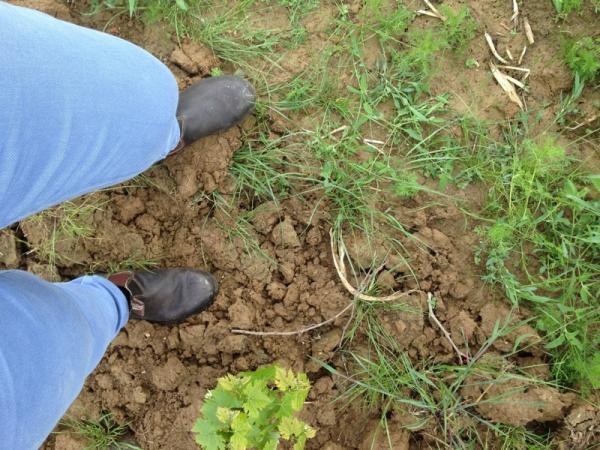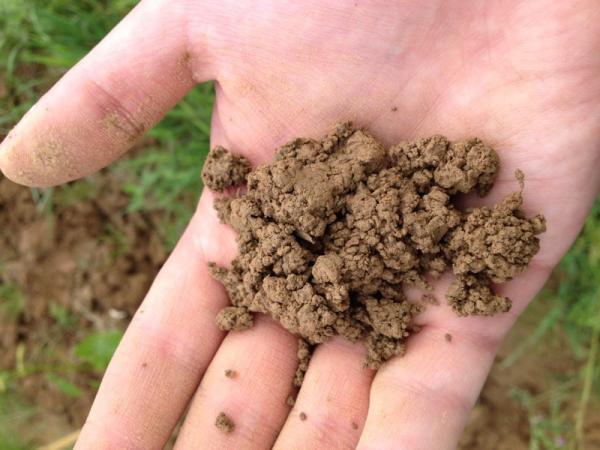 "They are already very alive."

Next, we headed over to the beautiful Filagnotti vineyard, which produces the aforementioned cuvée of the same name.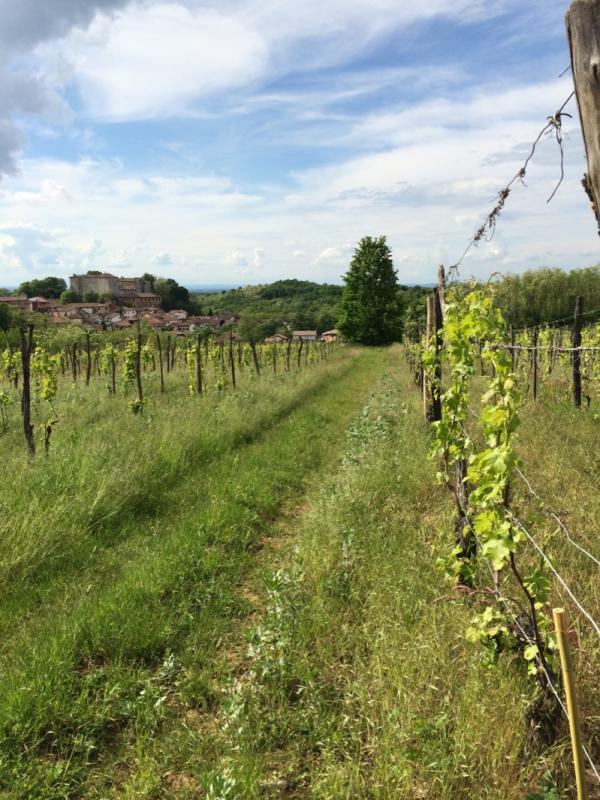 The village you can spot in the background is Tassarolo.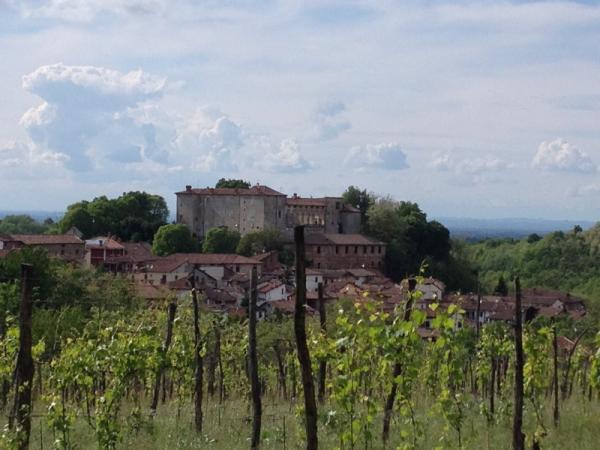 In this vineyard, Cortese is planted on very acidic red clay that is rich in iron. Stefano has been working this vineyard since 1984, which coincides with his first year practicing biodynamics.

Looking in the distance, then back at the budding vines, Stefano proclaimed:

"This is my favorite time of the year. I love looking at individual buds and thinking: This will soon be a glass of wine!"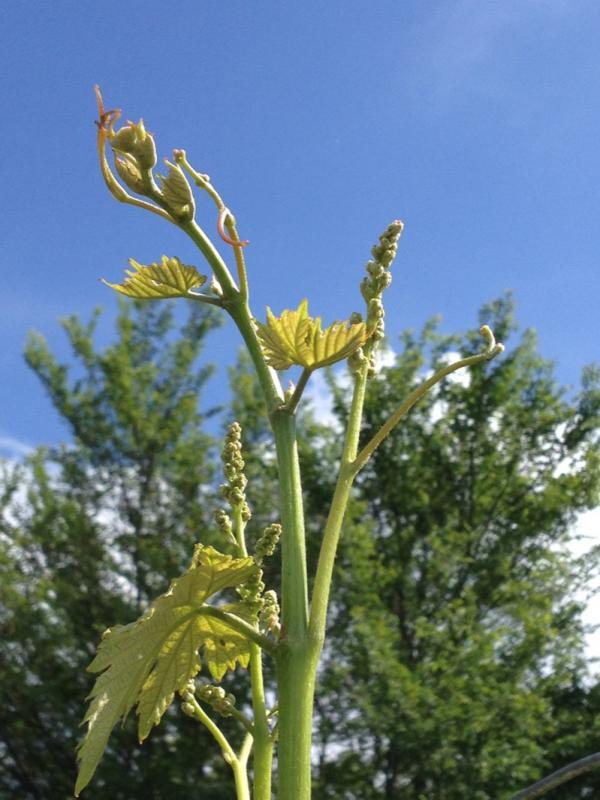 As with most of Piemonte, a lot of Stefano's vines have been dying from Flavescence Dorée.

"The best way to fight this is franc de pied, but this directly confronts you with the problem of phylloxera. Still, I believe fighting a bug is easier than fighting a disease."

He continued:

"The problem is that all funded research is geared towards "fixing" these problems through chemical treatments. Any alternative means always falls on our backs, through our own independent experiments. In the end, their is not one magic solution. It will be a combination of many factors that will lead us to an answer."

Speaking of individual experimentation, Stefano has planted an entire portion of Filagnotti in franc de pied.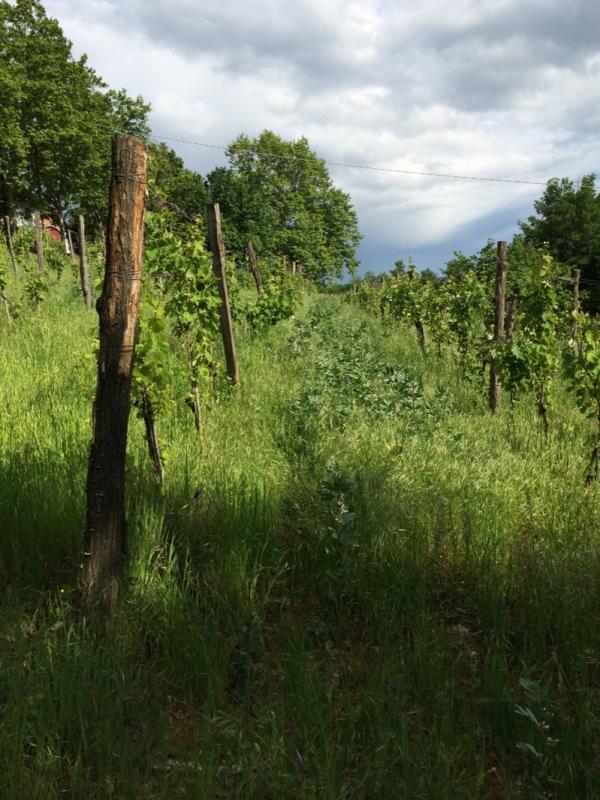 He feels that these much younger vines already have much more vigor and life than their grafted siblings.

Last but not least, we visited Cascina degli Ulivi's most prized vineyard, Montemarino.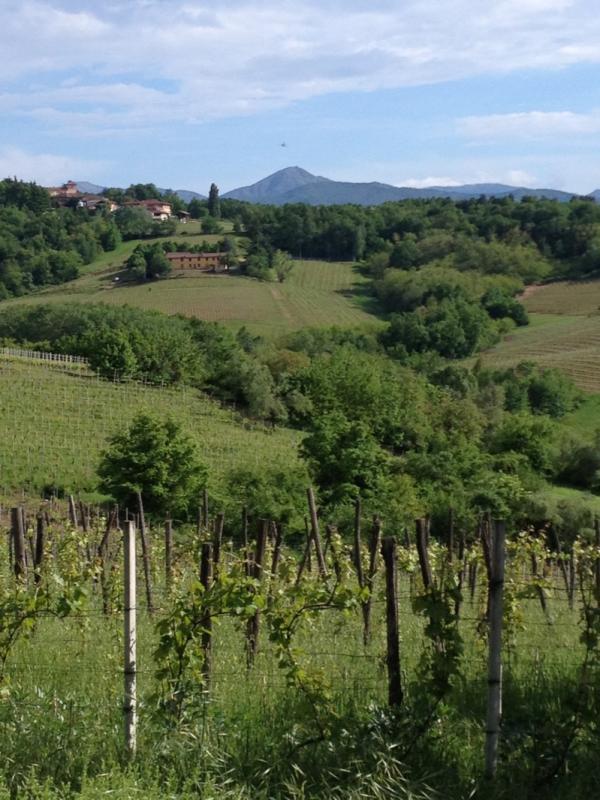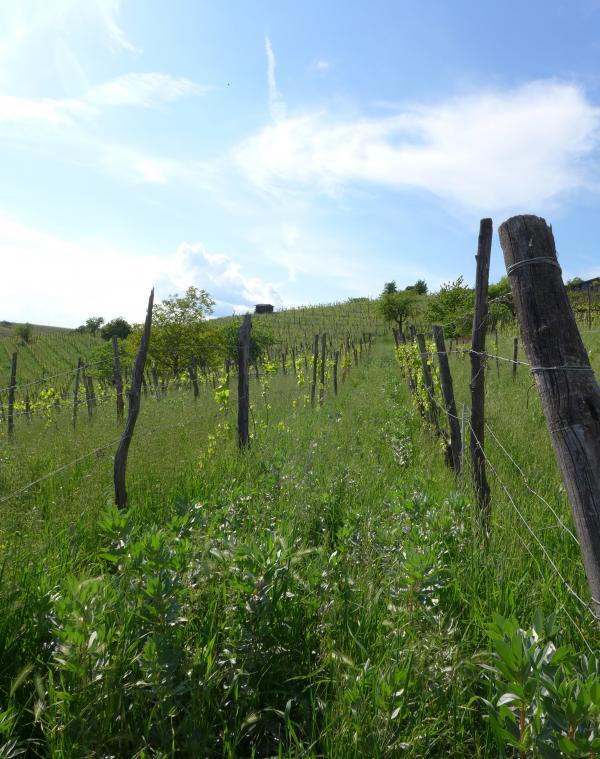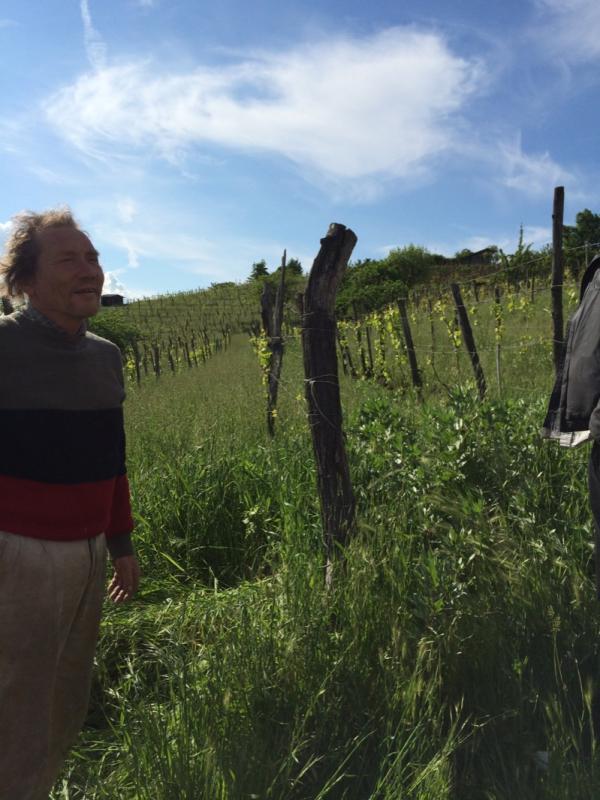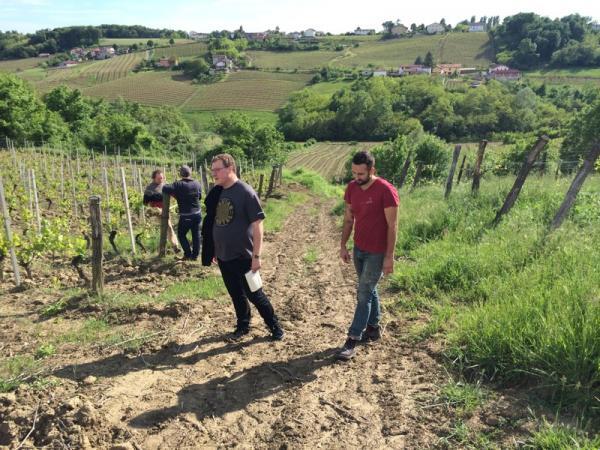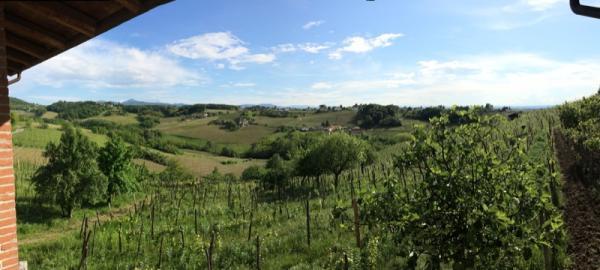 Holy shit that's beautiful!

The soils here are clay and limestone. Standing in Montemarino, the difference in micro-climate between Filagnotti was clear: a constant wind sweeping through the vineyards (as opposed to Filagnotti's much dryer nature) creates a cooler, more elegant wine.

Though the vast majority of Montemarino is planted in Cortese, the oldest vines in the estate are planted here (94 years old, planted in 1920), and consist of Nibiô, the local name for the region's indigenous strand of Dolcetto.

Stefano acquired the vast majority of this lieu-dit, which consists of six hectares, in 2000. To do so, he had to purchase individual plots from 39 different owners!!! Montemarino is exposed full South, at 310 meters of elevation.

After walking through the vines, it was time for Stefano's self-admitted "schtick I do every time": The Shovel Experiment™
"Of all my vineyards, Montemarino is the only one were I have a neighbor. And of course, he works more chemically than anyone I know!"

The Shovel Experiment™ consists of shoveling a hunk of land from Montemarino as well as his neighbor's to compare and contrast the amount of life in both. Here's a side by side pick to give you an idea of what a vineyard heavily treated with herbicide where one doesn't work the soils looks like versus that of a biodynamic pioneer.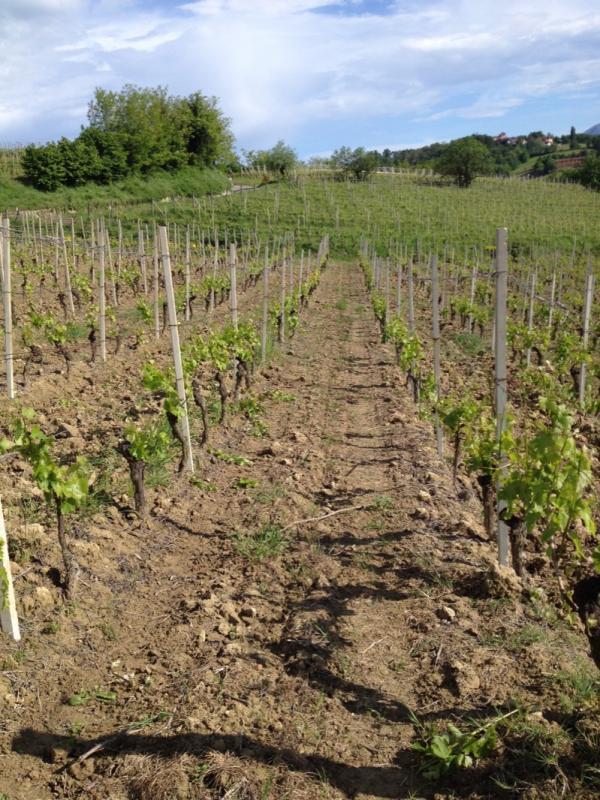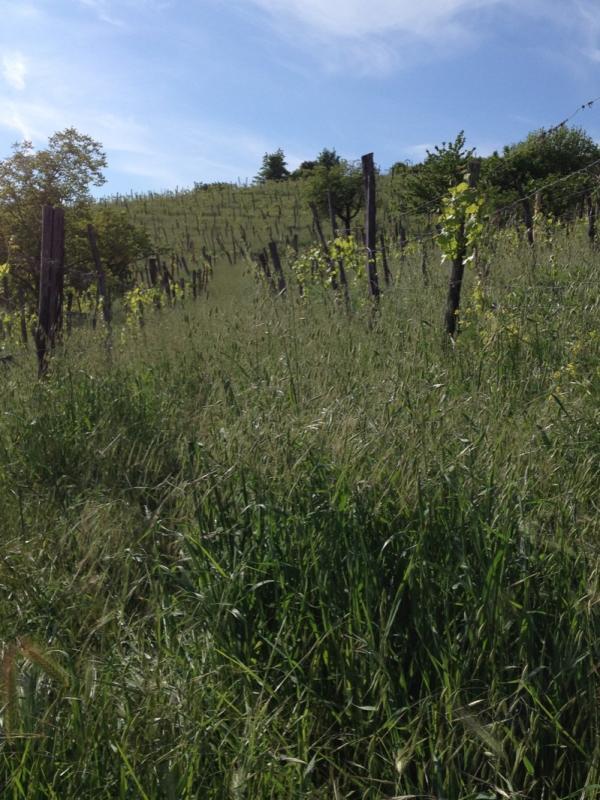 Keep in mind those are less than 50 meters apart!

At the top of Montemarino, Stefano's vinification cellar hosts all his future releases. He works almost exclusively with large wood vessels.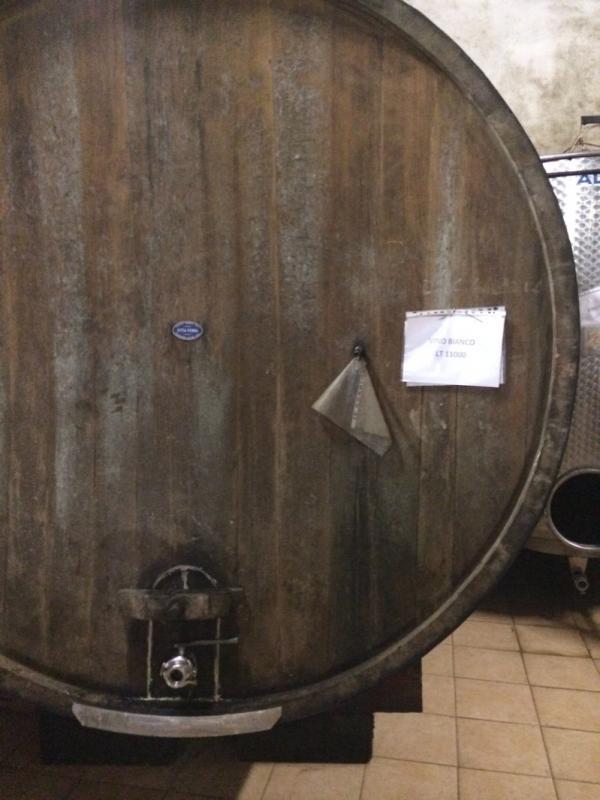 "I like using wood because it keeps the wine alive. This is because it is constantly dancing with oxygen. But it not's oxygenation I look for; it's so that the wine is in constant contact with something alive (air)."

We tasted through a range of 2013 wines, which were a solid vintage for Ulivi. By the time we were done tasting through the current releases, jet lag had started seriously kicking in so we sat down for an early dinner at the agriturismo which naturally consisted of all the meats, vegetables, dairy and fruit of the farm.

It was good to know that eight years after my time there, Cascina degli Ulivi is still as magical as ever.