Articles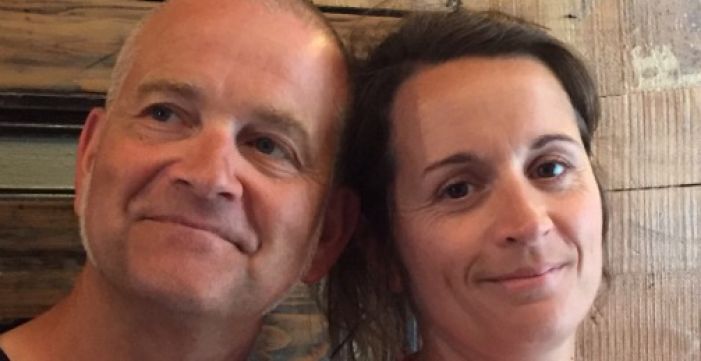 Claire et Florent Bejon Producer Profile
Claire et Florent Bejon Producer Profile
Read more…
//= $article['id'] ?>//=$article['url']?>//=Yii::t('app', 'Read more…')?>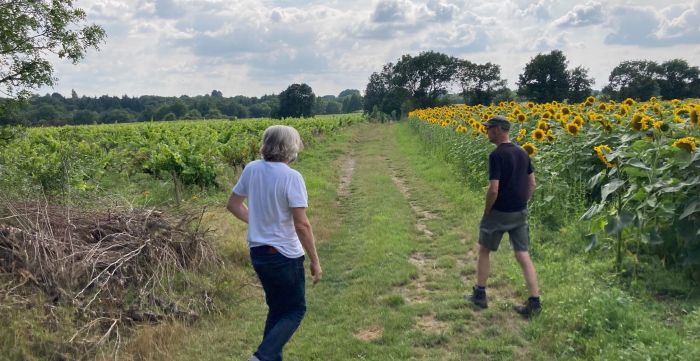 Philippe Chevarin 2021 Visit
This visit with Philippe Chevarin took place in July, 2021.
Read more…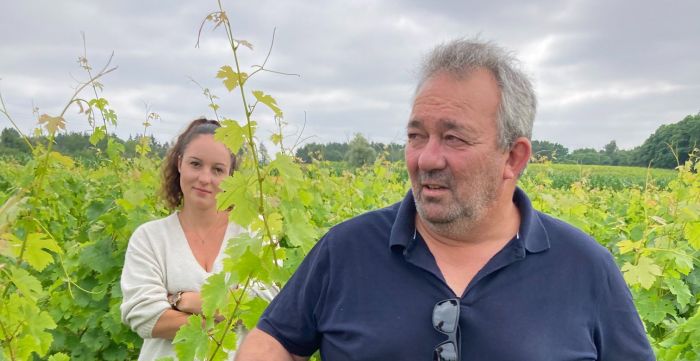 Laurent Lebled 2021 Visit
This visit with Laurent Lebled took place in July 2021.
Read more…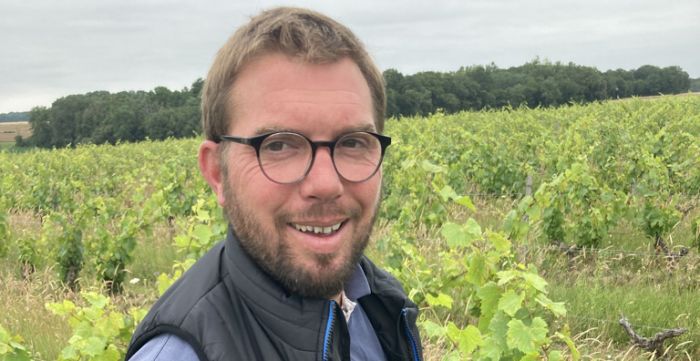 Pierre-O Bonhomme Visit (2021)
This visit to Piere-O Bonhomme took place in July, 2021.
Read more…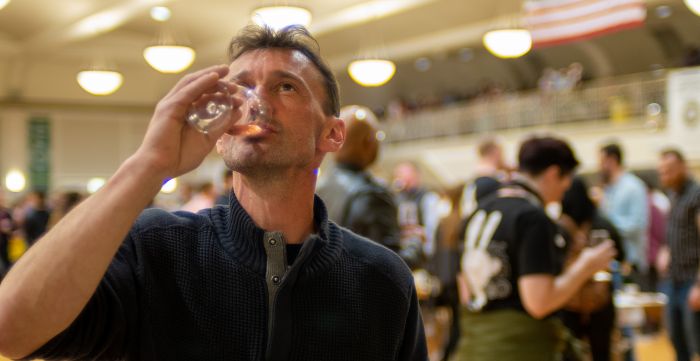 A Tribute to Olivier Lemasson
A Tribute to Olivier Lemasson
Read more…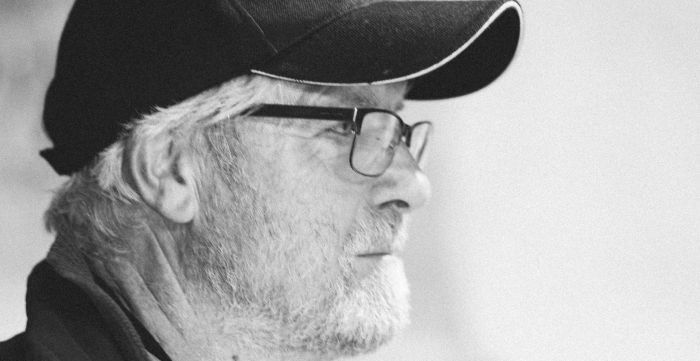 François Pinon (1951-2021)
François Pinon (1951-2021)
Read more…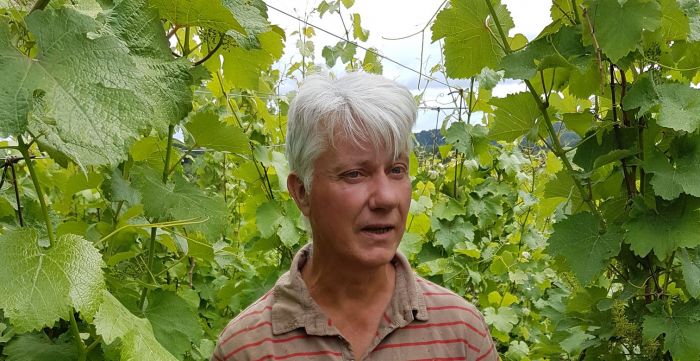 Bellivière's "Vignes en Foule" Experiment
Bellivière's "Vignes en Foule" Experiment
Read more…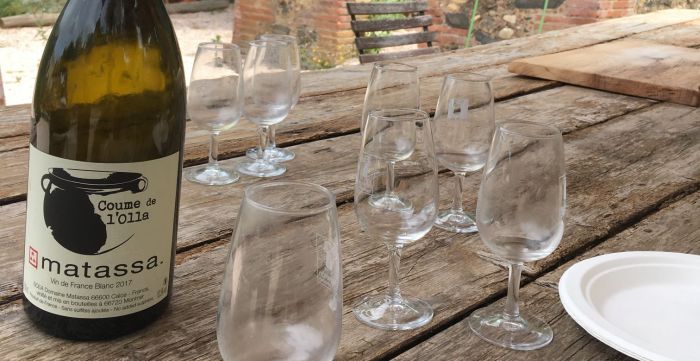 A 2019 Visit to Matassa's New House and Vines
This visit with Tom Lubbe took place in June, 2019
Read more…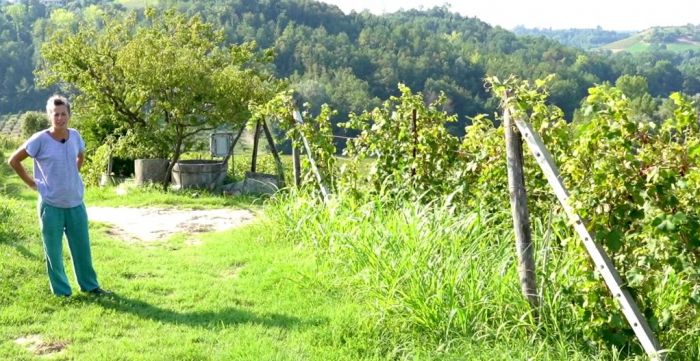 Video: A Day in the Life of Nadia Verrua
Video: A Day in the Life of Nadia Verrua
Read more…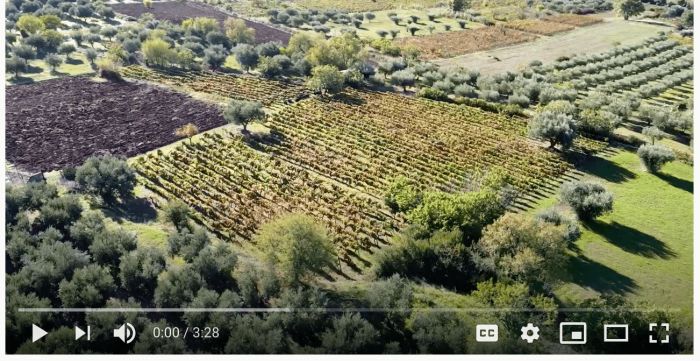 A Video Tour of L'Acino
A Video Tour of L'Acino's Vineyards
Read more…
‹
›
Article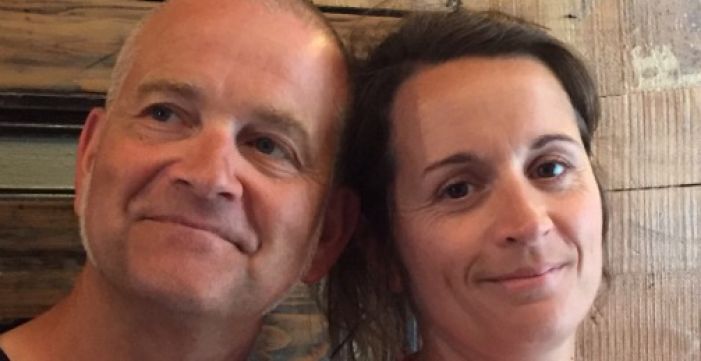 Claire et Florent Bejon Producer Profile
"The hands on the label represent the idea that all you are getting is one grape from one terroir and the hands that interacted with it. That's it."
Claire and Florent Bejon live in Saint-Germain-Sur-Vienne, a tiny village just 15 minutes from the town and vines of Chinon. Despite its proximity, Saint-Germain is on the left side of the Vienne and, up until 2016, was excluded from the Chinon appellation (it has since been included). Technically between Saumur and Chinon, the area is a bit of a no man's land for vines: only 50 hectares are planted sporadically, usually in smaller, isolated parcels surrounded by sunflowers, cereal fields and newly built houses.
The Bejon have been low-key making wine in the area since 2002. Neither are from viticultural families but Claire has been a wine lover for a long time and Florent spent over 20 years working for one of the Loire's premier mobile bottlers: a company that comes with the equipment to properly bottle wine directly at a producer's estate. In fact, Florent's worked with many of the vignerons we import and he and Claire know most on a first name basis.
In 2015, the couple decided to release a small amount of wine under their own name with the plan to grow slowly and eventually quit their full time jobs. This finally happened in 2021, with Claire and Florent tending five hectares of mostly Cabernet Franc with a bit of Chenin. The land being spread out and geologically distinct, it was decided early on that each parcel or sector would be vinified and bottled as its own cuvée.
Pain-Perdu is their largest lieu-dit and the only one where they have neighbors. Located on the right bank of the Vienne,1.5 hectares of 40 year old Cabernet Franc vines are planted in the commune of Beaumont en Veron on yellow clay and aeolian sands. This entry-level wine, first released in 2020, represents 50% of total production and is bottled the spring following harvest.
All the other reds released 18 months after harvest:
Picrochole is a lieu-dit of 60 ares of Cabernet and 40 ares of Chenin vines that are around 30 years old; the Bejon have been farming it since 2015 and purchased the land in 2021. Located on the left bank of the Vienne between Chinon and Saumur, the soils here are heavy clay and limestone with a strong presence of flint and exposed full south.
Saint-Germain consists of four small parcels of Cabernet surrounding Claire and Florent's village and totaling 80 ares. The vines are in their 50's and planted on clay, flint and sand.
Les Bournais consists of two small, adjacent parcels of Cabernet Franc in the commune of Ligré and totals one hectare. The vines are between 40 and 70 years old and planted on clay and limestone.
Finally, Les Gruches is a tiny, isolated parcel of Chenin planted in 1957, nestled and surrounded by woods. This is the first parcel the Bejon worked back in 2002. A wine of the same name used to be produced exclusively from this lieu-dit but is now blended with the Chenin from Picrochole and another small plot.
Neither Claire or Florent are big fans of Cabernet Franc's rustic, powerful side; rather the goal is to bring fruit, finesse and suppleness to the wines. With music playing 24/7 in their natural tuffeau cellar, the red grapes macerate whole-cluster, saturated with carbonic gas in 50hl tanks for long periods of infusion: three weeks to three months depending on the tannic structure they are looking for. Elevage then occurs in old barrels and, as of 2020, grès amphoras. Each parcel ages roughly 50/50 in wood and grès but that may change with time and experience. The Chenin grapes are direct pressed, fermented and aged in old barrels. S02 is not added at any point in any of the production.
The small amount of Chenin produced is textbook to the best examples of the region: weighty and long in the finish, all the while crystalline and refreshing. The reds, often vivacious from intentionally trapped C02, balance great fruit and drinkability with the structure of their terroirs. More than anything, you taste a sensibility in the Bejon's minimalist yet experienced approach: wines crafted to be full of energy and raw purity.