Articles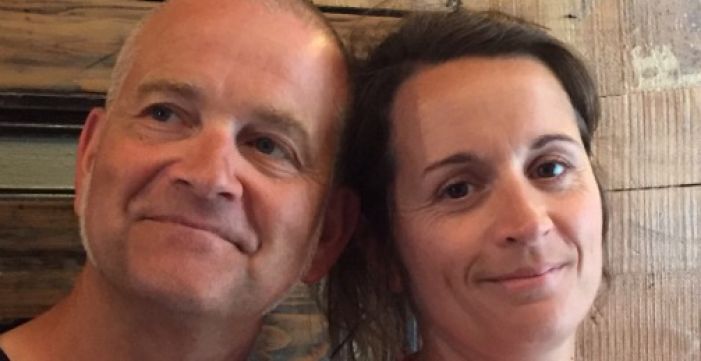 Claire et Florent Bejon Producer Profile
Claire et Florent Bejon Producer Profile
Read more…
//= $article['id'] ?>//=$article['url']?>//=Yii::t('app', 'Read more…')?>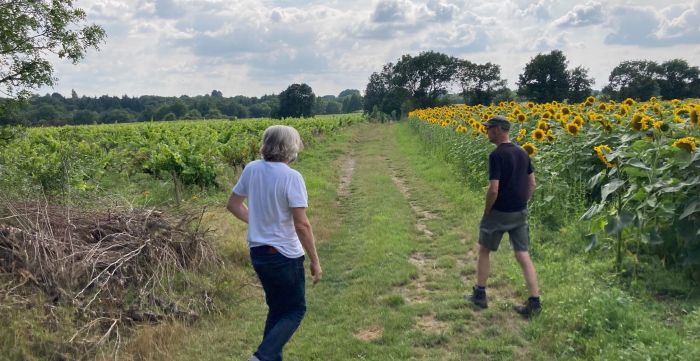 Philippe Chevarin 2021 Visit
This visit with Philippe Chevarin took place in July, 2021.
Read more…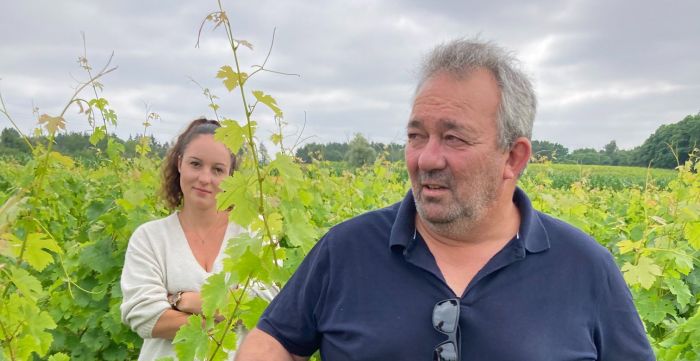 Laurent Lebled 2021 Visit
This visit with Laurent Lebled took place in July 2021.
Read more…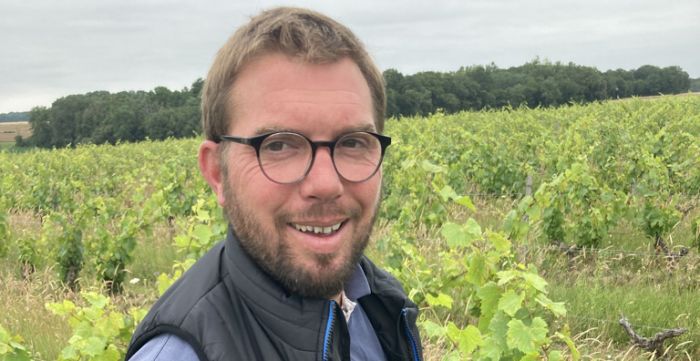 Pierre-O Bonhomme Visit (2021)
This visit to Piere-O Bonhomme took place in July, 2021.
Read more…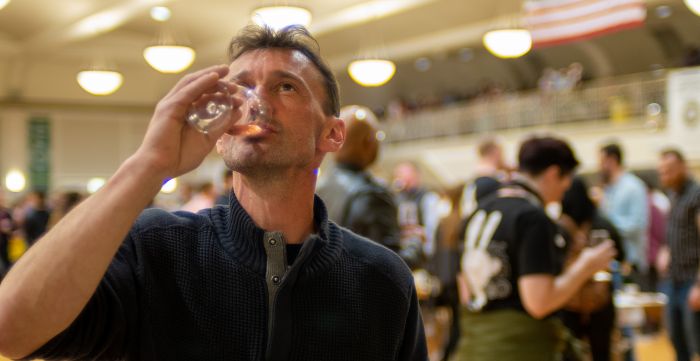 A Tribute to Olivier Lemasson
A Tribute to Olivier Lemasson
Read more…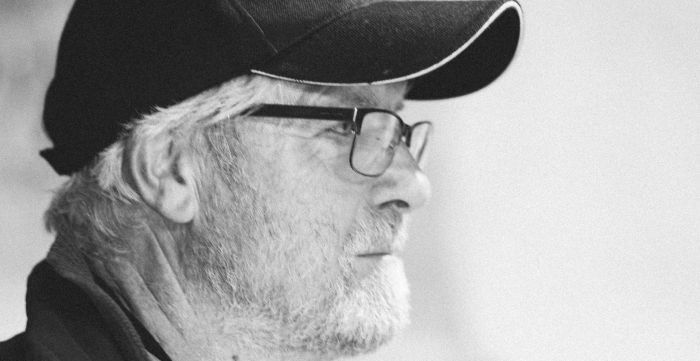 François Pinon (1951-2021)
François Pinon (1951-2021)
Read more…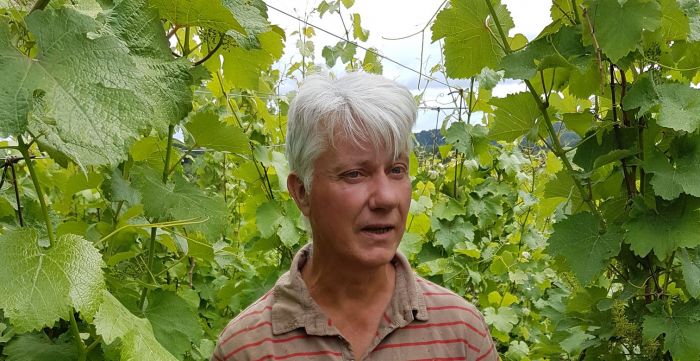 Bellivière's "Vignes en Foule" Experiment
Bellivière's "Vignes en Foule" Experiment
Read more…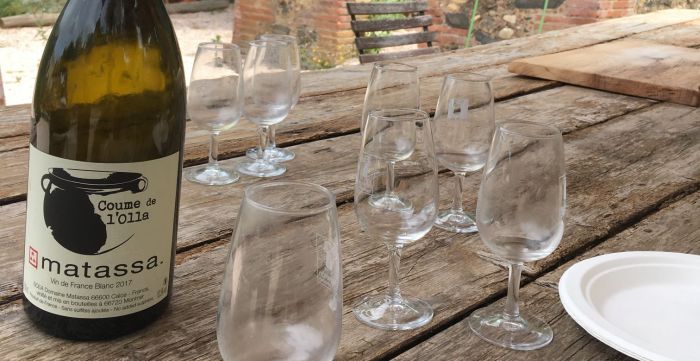 A 2019 Visit to Matassa's New House and Vines
This visit with Tom Lubbe took place in June, 2019
Read more…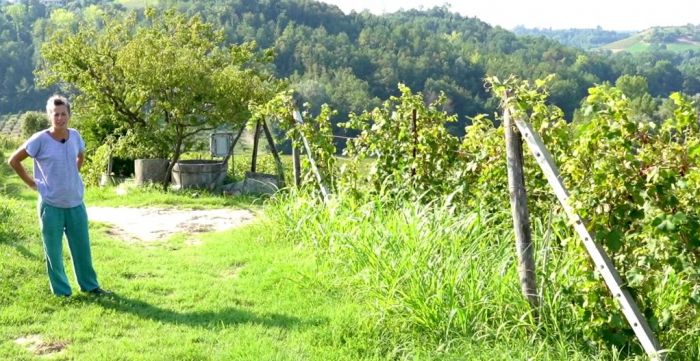 Video: A Day in the Life of Nadia Verrua
Video: A Day in the Life of Nadia Verrua
Read more…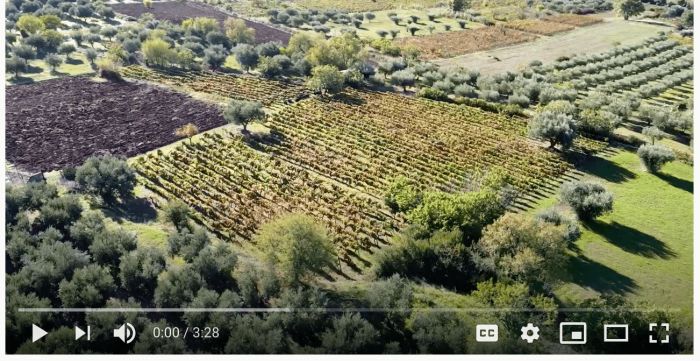 A Video Tour of L'Acino
A Video Tour of L'Acino's Vineyards
Read more…
‹
›
Article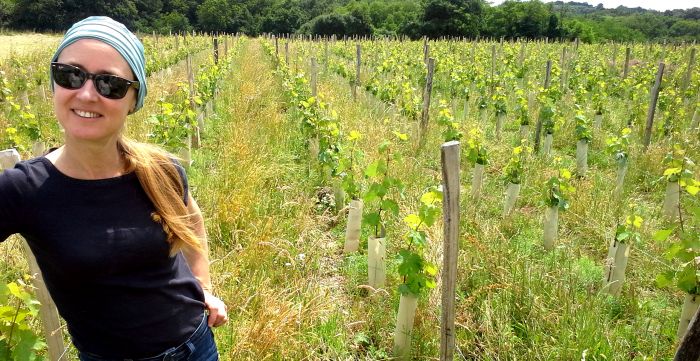 Domaine le Briseau Producer Profile
Part 1: The Christan Chaussard Chronicles:
The late Christian Chaussard, like the proverbial cat, was a man who lived several lives. As a youth, he was stung by a venomous fish while performing his military service in Tahiti. Christian was diagnosed with Guillain-Barré syndrome, leaving him paralyzed from the waist down; doctors told him he'd never walk again. Through sheer willpower and years of rehabilitation, he managed to baffle medical experts and regain mobility, albeit with a limp that would follow him for the rest of his life.
His dream had always to be a doctor, but by the time he was back on his feet, the rehabilitation had consumed too much time and energy. After years spent in the public works sector, he focused on learning viticulture and oenology, which he eventually started teaching himself in Amboise while running his estate in Vouvray. Along with fellow professor Thierry Puzelat, Christian would teach the regularly assigned curriculum to students, then tell them to do the exact opposite: work organically, use native yeasts, add as little sulfur as possible and avoid filtration. Thierry eventually got fired.
While in Vouvray, a fateful accident led to the discovery and re-branding of the most ancient technique for sparkling wine. Christian had bottled one of his Vouvrays with residual sugar—it was probably a demi-sec—and it accidentally started refermenting. At first he thought it was ruined, but after tasting it he decided he liked it. Doing some insightful research, Christian realized that this was actually a technique from the past and started doing it intentionally. He dubbed the style "pétillant naturel" and later "pét-nat" for short. Friends like Thierry Puzelat, René Mosse, Hervé Villemade and Pascal Potaire began making their own pét-nats and using the term. The style and name progressively spread, eventually becoming a ubiquitous category in the natural wine world; examples of pétillant naturel can now be found around the globe.
Unfortunately, a series of climactic hardships forced him to abandon his Vouvray estate, so he also quit teaching and decided to be a winemaker in the "new world".
Part 2: Nathalie Gaubicher and Le Briseau:
Before accomplishing that goal, Christian met Nathalie Gaubicher, a Swiss actress with an oenologist and sommelier diploma. They fell in love and set out to find vines somewhere in France. Their search took them all around the country and to all wine regions. In 2002, they settled in the Jasnières/Coteaux-du-Loir area in northern Touraine. The area is 155 miles southwest of Paris between the cities of Le Mans and Tours, 28 miles north of Vouvray. The entirety of Jasnières covers 80 hectares of vines, and Coteaux-du-Loir about 200 hectares. The soils are largely all clay and silica over a subsoil of limestone. Domaine le Briseau was started with four hectares of vines planted mainly with Chenin Blanc and Pineau d'Aunis. The name "Briseau" comes from a lieu-dit where the soils get so hard that they shatter ("brise") any tools used to work them.

In 2005, Christian and Natalie started a small négoce called Nana, Vins & Cie, for which they bought grapes on the vines to harvest with their team. These grapes are vinified the same way as the estate's in order to produce totally natural wines, and over the years have focused more and more on grapes from the Ardèche and now exclusively from Languedoc sourced from Emile Hérédia.
By 2007, the estate had grown to 11 hectares. All vineyard work is done according to the principles of organic viticulture: no pesticides, insecticides or chemical fertilizers are used; nettle and horsetail decoctions are sprayed on the foliage; copper is used in modest quantity (less than 5kg/HA); the vines are plowed and grass allowed to grow in the rows. In 2006, the estate started its conversion to biodynamic principles.

In September 2012, shortly after getting through a long battle with cancer, Christian was tragically killed in a tractor accident. His influence on the Loire valley and the natural wine movement as a whole (he was president of the AVN for five years) has been crucial in shaping a new generation of forward thinking vignerons. We miss him, but take comfort in Natalie continuing their collective work at Le Briseau.
Nathalie, now married to fellow vigneron Emile Hérédia, currently splits her time between the Loire and the Languedoc where Emile decamped to start his new estate Domaine des Dimanches. She has shrunk the size of Briseau to 6.3 hectares and has a local, full time employee in the vines. She returns for essential moments in the season, namely pruning, harvest and the vinifications. Besides the reduction in size, the major evolutions have occurred in the cellar: vats are no longer saturated with CO2, there are no more pigeages or aging in wood. The wines do not see any S02 until bottling.