Articles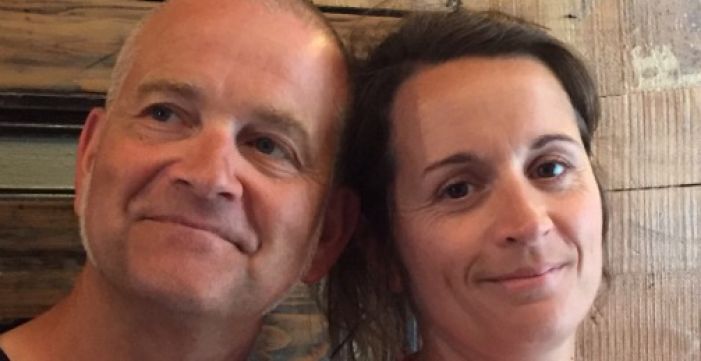 Claire et Florent Bejon Producer Profile
Claire et Florent Bejon Producer Profile
Read more…
//= $article['id'] ?>//=$article['url']?>//=Yii::t('app', 'Read more…')?>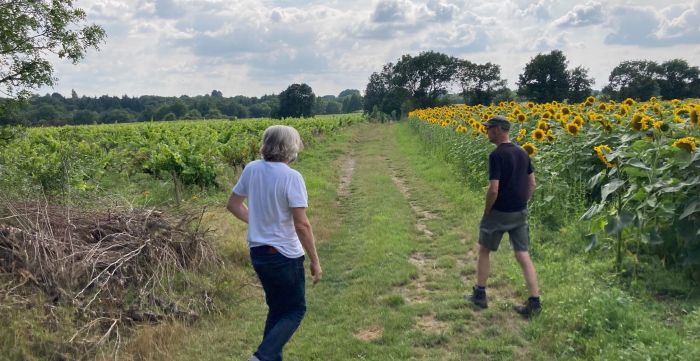 Philippe Chevarin 2021 Visit
This visit with Philippe Chevarin took place in July, 2021.
Read more…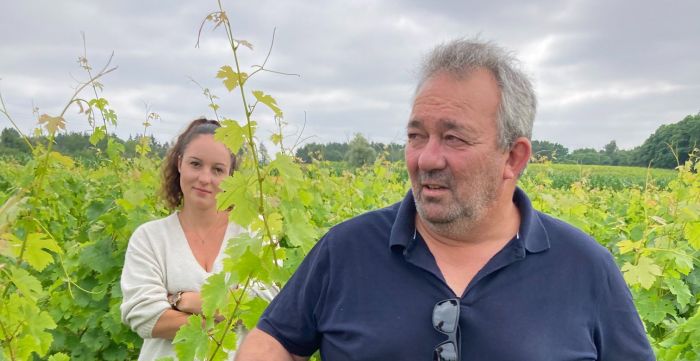 Laurent Lebled 2021 Visit
This visit with Laurent Lebled took place in July 2021.
Read more…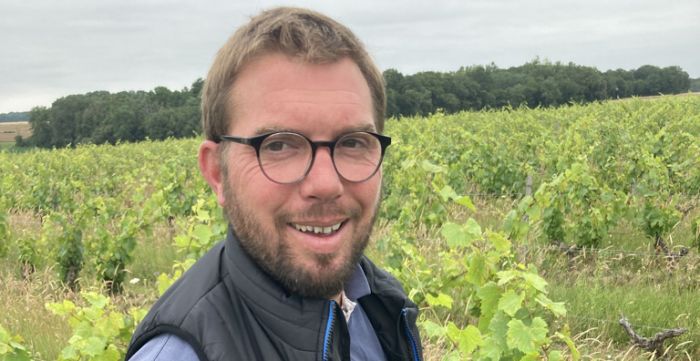 Pierre-O Bonhomme Visit (2021)
This visit to Piere-O Bonhomme took place in July, 2021.
Read more…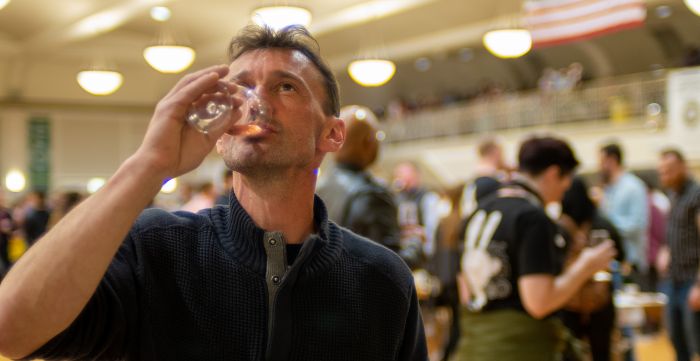 A Tribute to Olivier Lemasson
A Tribute to Olivier Lemasson
Read more…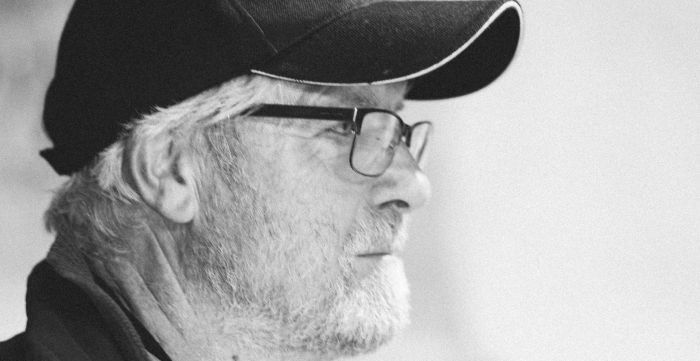 François Pinon (1951-2021)
François Pinon (1951-2021)
Read more…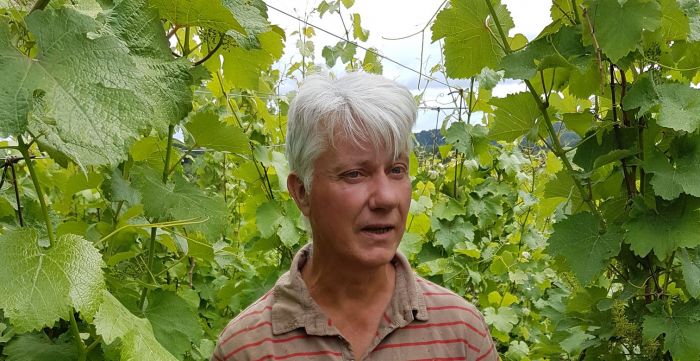 Bellivière's "Vignes en Foule" Experiment
Bellivière's "Vignes en Foule" Experiment
Read more…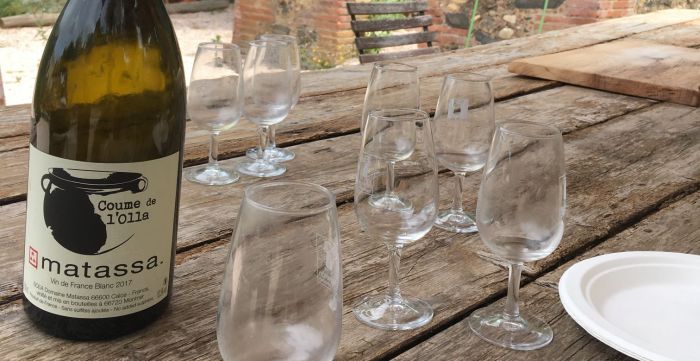 A 2019 Visit to Matassa's New House and Vines
This visit with Tom Lubbe took place in June, 2019
Read more…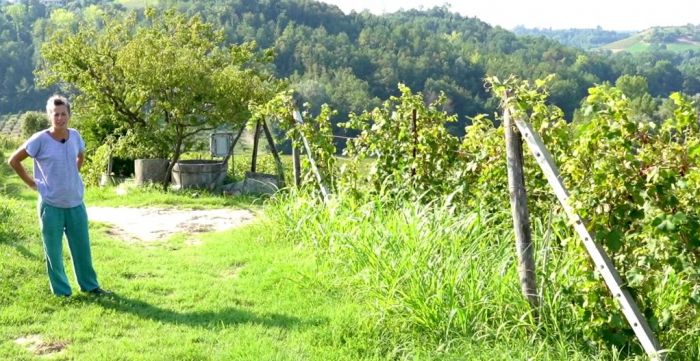 Video: A Day in the Life of Nadia Verrua
Video: A Day in the Life of Nadia Verrua
Read more…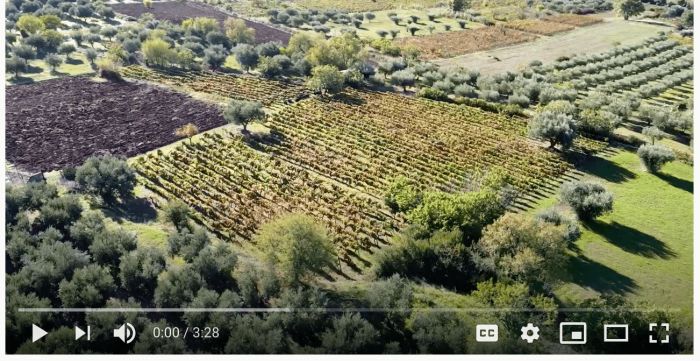 A Video Tour of L'Acino
A Video Tour of L'Acino's Vineyards
Read more…
‹
›
Article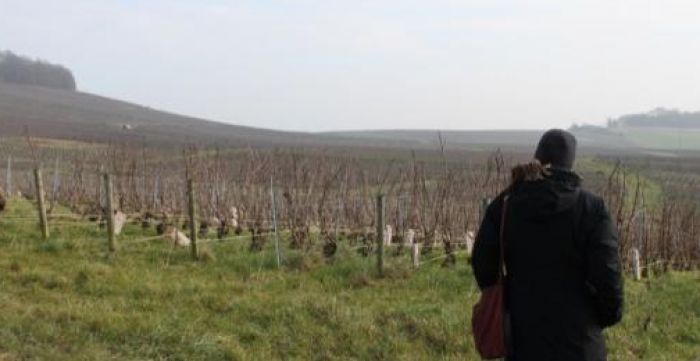 Domaine Ulysse Collin Visit
This visit with Olivier Collin took place in January, 2015.
Words by Jules Dressner, photos by Noah Oldham, David Sink, Patrick Cappiello and Josefa Concannon.
Olivier Collin is a meticulous man in the cellar. Everything starts with this incredible manual press: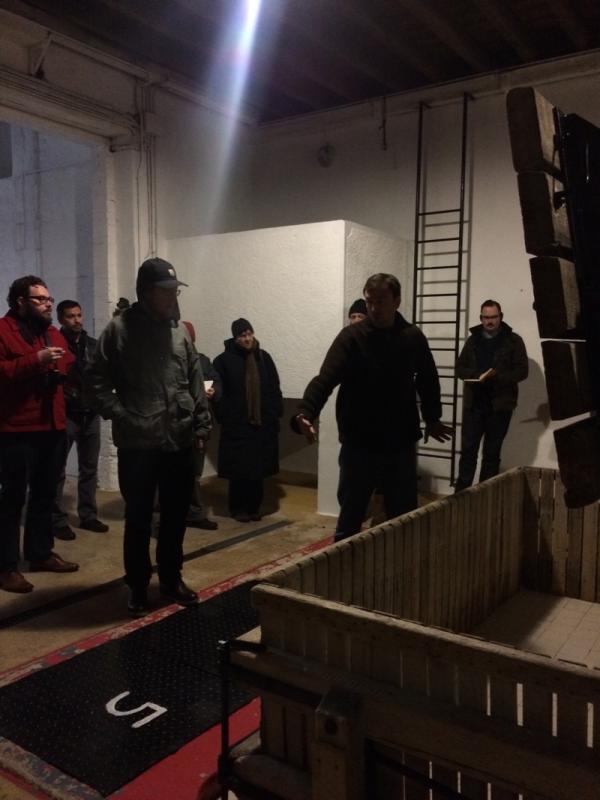 Yes, that is in fact a divine light shining on to me.

This is one of the first presses in the village of Congy. It was built in the 1950's, and the whole village used to use it. During harvest, it is hand operated by four people for 12 days, 18 hours a day.

"It's a lot more work, but for me it is fundamental: you extract more matter, tannins, anti-oxidants and it permits the wines to age longer. It may be hard to taste when the wine is young, but they become sublime later on."

Using a manual press forces Olivier to harvest at a higher maturity than if he used a pneumatic one, because otherwise the wine would take on bitter characteristics. The Chardonnay is pressed separately from the Pinot Noir, and all in all 4000 kg of grapes produce about 2050 liters of press juice and 500l of "jus de taille" (2nd press). Notice the numbers on each of these underground tanks?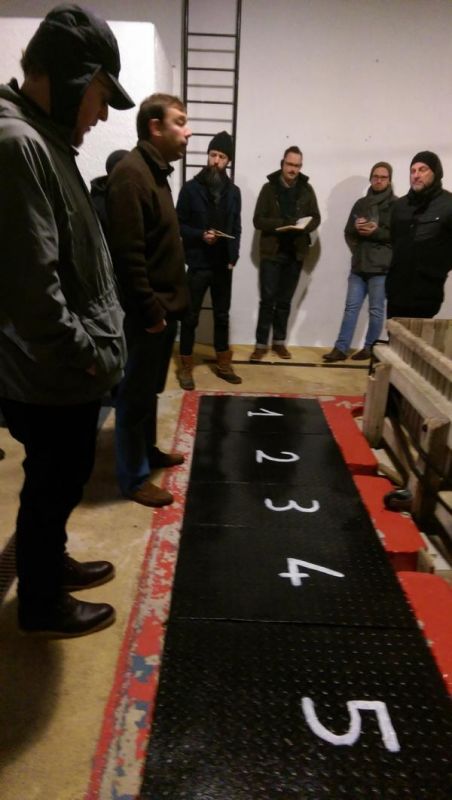 Olivier meticulously keeps first and second juices from each pressing separately: the first press goes into the cuves 2-5, and he manually deviates the jus de tailles into cuve 1.

After press, Olivier pumps the juices into the débourbage vats pictured below.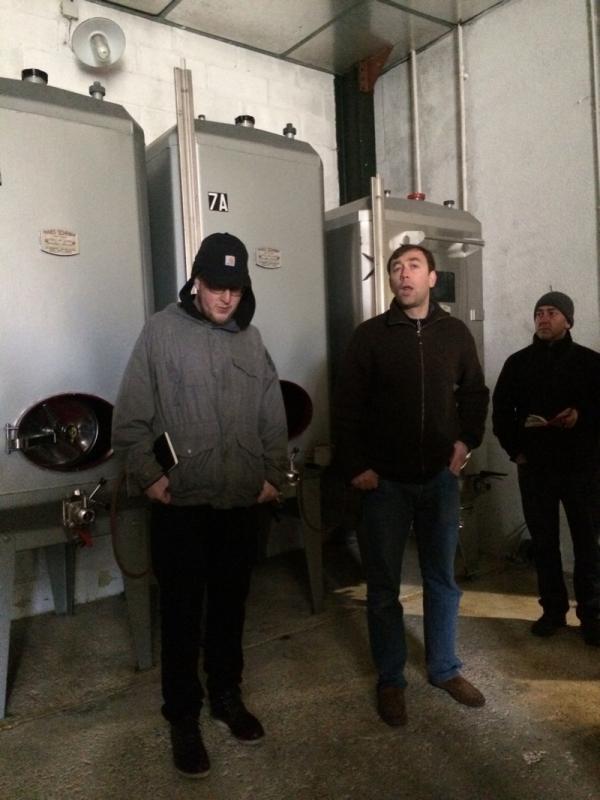 The juices are left overnight and sometimes a bit longer to let the juice settle. Olivier likes the juice to be very clear and free of bourbes ("gross lees") because you never know what can be in there.

According to Olivier, many independent growers in Champagne choose to discard their "jus de taille" and sell them to négociants. This is why many "Champagnes de taille" are usually what ends up in supermarkets. In the case of the Ulysse Collin wines, Olivier feels that the jus de presse gives the wine its backbone and structure -permitting it to age longer- and the jus de taille makes the wine a little stronger, richer and adds gourmandise. Because the second juices are more murky and fragile, Olivier keeps them separated from the first juice at least one year before blending.

The entirety of the Ulysse Collin production is fermented and aged in barrel.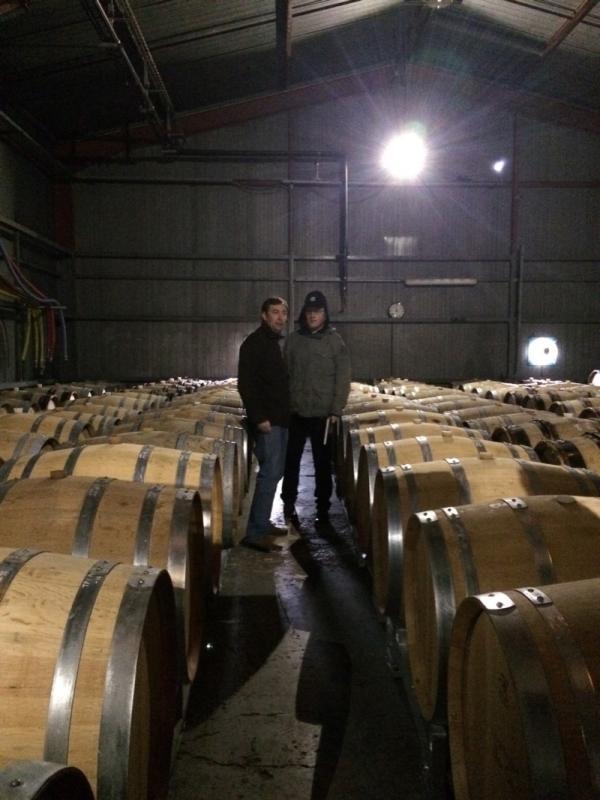 Olivier is not a fan of new oak, but new barrels are out of necessity syphoned in every year to replace the old ones. Another major development in the cellar is Olivier's recent investment in foudres, which have been used since the 2011 vintage.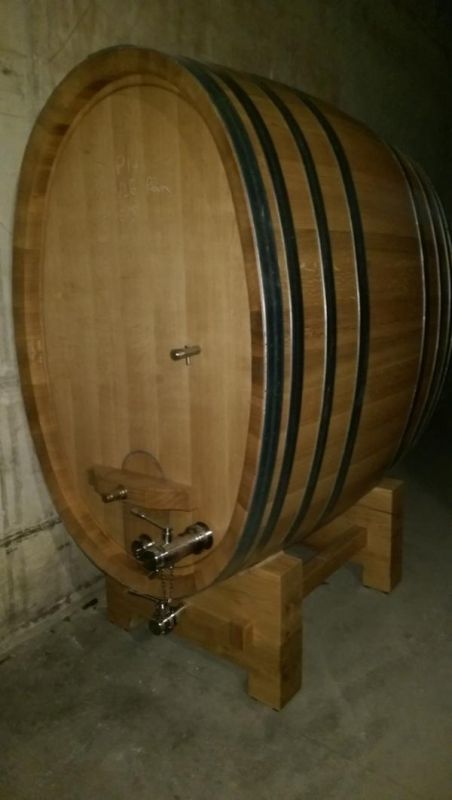 If you're not familiar with the Ulysse Collin wines, sites are not blended and each cuvée is parcel specific. Today, Olivier produces four wines from four sites: Les Maillons, Les Pierrières, Les Roises and Les Enfers. And while vintage and reserve wine is important to the final product, this is not what Oliver is seeking to accomplish with his Champagnes.

"When you work this way (vinifying specific parcels), the goal is not to express the vintage or the percentage of reserve wine. I want you to taste the parcel, to taste its DNA."

Strong words.

Nothing is set in stone, but about 20 to 40% of each year's juices go into his reserve wines.

NON-SEQUITUR FACTOID: The limestone subsoils in Congy feature the same type of rare black flint you spot at François Pinon's in Vouvray!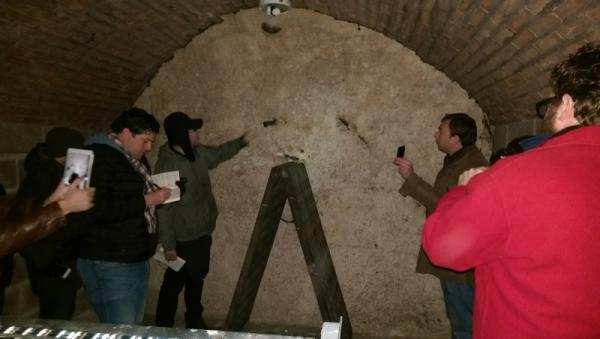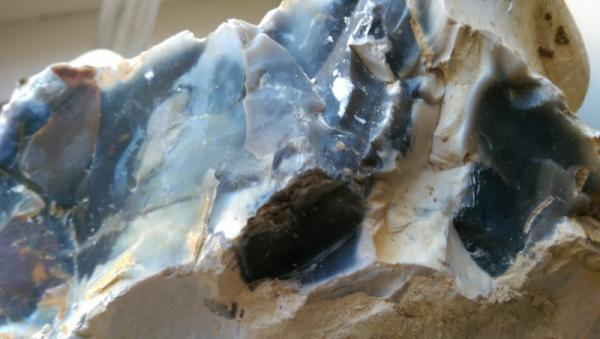 From the cellar, Oliver manually disgorged some 2014's for us to taste.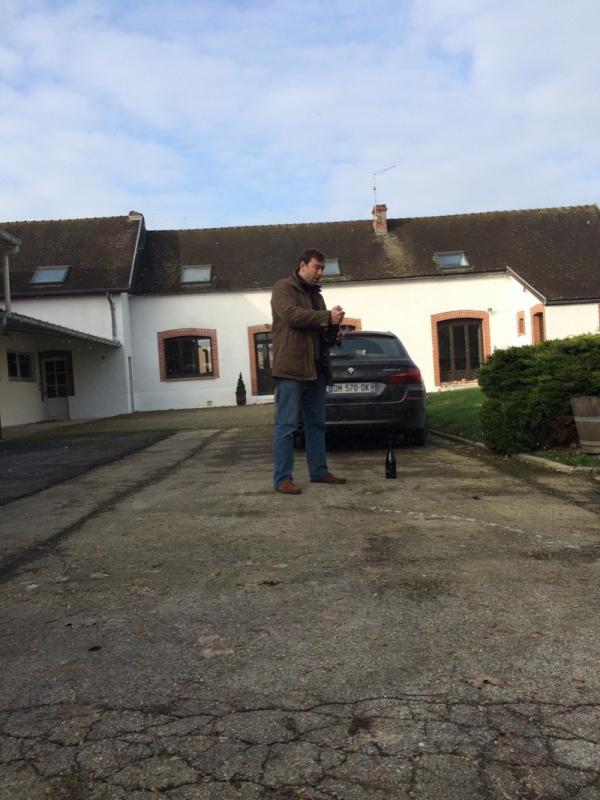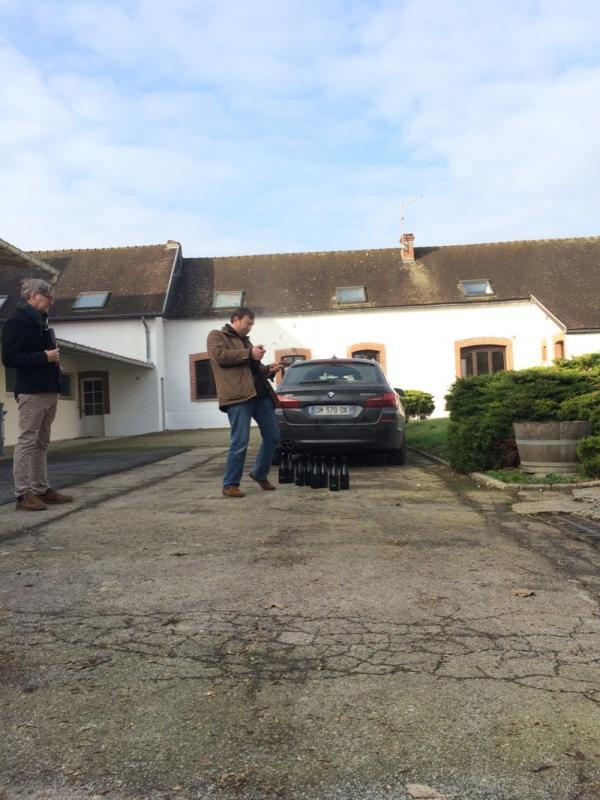 Before tasting, we took a quick stroll to go visit Les Roises and Les Enfers.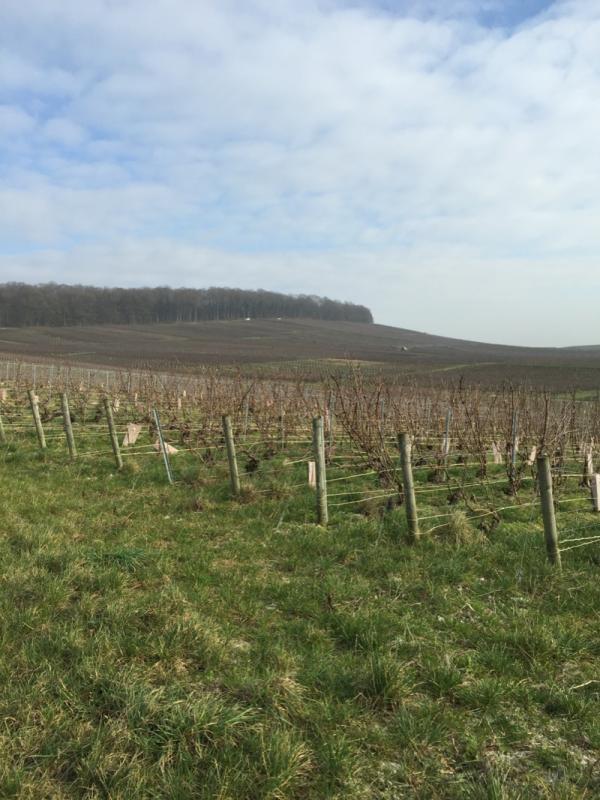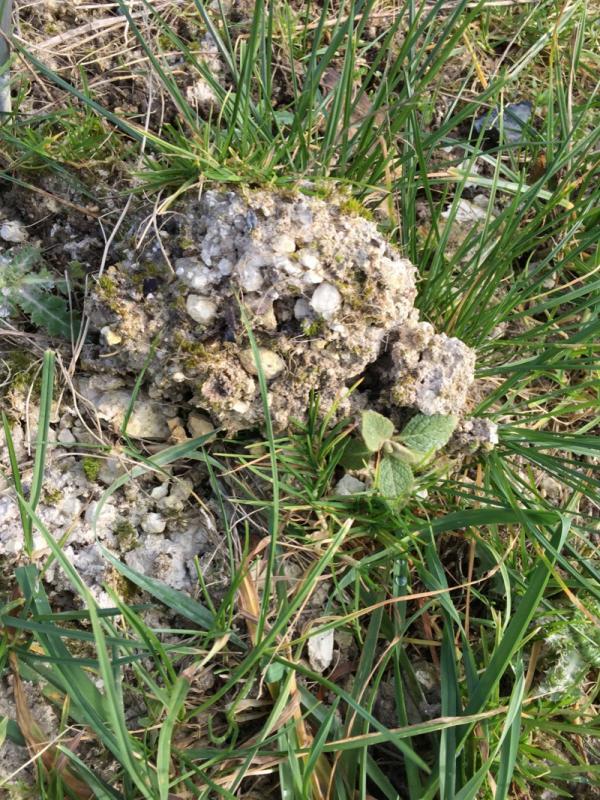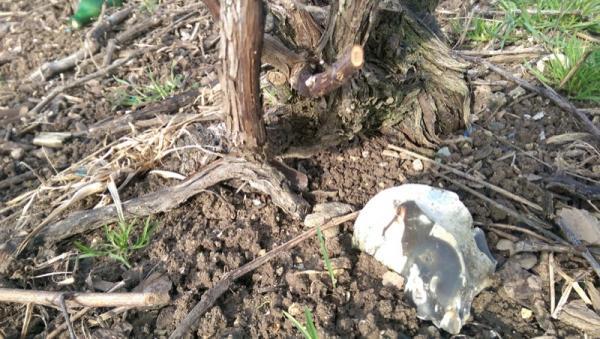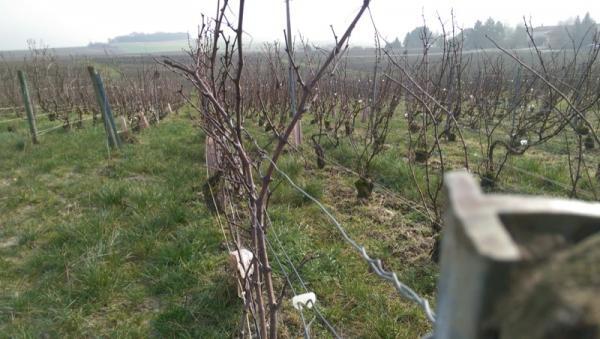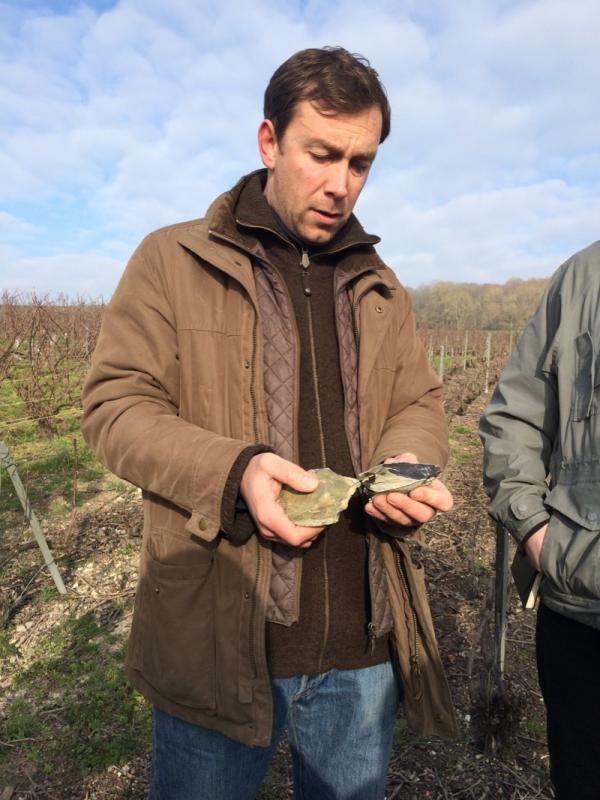 Les Roises and Les Enfers are neighboring parcels, with the former exposed full south and the latter exposed east. The soils for both parcels are clay topsoils and limestone subsoils, though les Roises has a almost twice as much clay.

Walking through Les Enfers, Olivier grabbed this plant from the soil:

It is called Le Mouron des Oiseaux, which might just be the frenchest thing I've ever heard.

"When you see this plant, you know your soils are doing well. It's a bio-indicator that proves there is healthy microbiology in the soil."

As we've discussed before, Olivier isn't 100% convinced with organic viticulture, at least not in Champagne. He tried working les Roises organically in 2012 and lost 80% of his crop.

"I admit 2012 was the wrong year to launch myself into working organically. But I really believe that is is extremely difficult working 100% organically in Champagne's conditions. As an aside, one thing I notice about organic Champagne is they tend to taste more bitter to me. I believe this is because the use of copper increases the thickness of the skins, and I feel it is evident in the wine. I still believe that the most important thing anyone can do in the vineyard is work the soils."

For protection, Olivier mostly sprays the vines with silica. However, if he sees a sickness taking place, he will intervene with Pecadeux, a non-systemic product that is legally allowed in German organics but not in France.

"I don't believe in treating my vineyards with systemic products. But I also don't believe in letting my vines suffer greatly from illness. I treat them like I would treat myself: if I'm really not feeling well, I will take antibiotics to get better."

Of course, we then tasted the 2014's, which were obviously very young but already showing great promise. We were also treated to the one-time-only "Le Magnum", a relic from the 2006 vintage.