‹
›
Article
This visit with Francis Boulard took place in July 2013.
Words by Jules Dressner, photos by Maya Pedersen.
After a three day taste-a-thon revolving around Vinexpo, we took a train to Champagne to visit Francis Boulard! We finally got to meet his daughter and partner Delphine, but it was quick since she had to go to her daughter's music recital. After a bit of chit-chat, we headed straight for Francis' best vineyard, Les Rachais!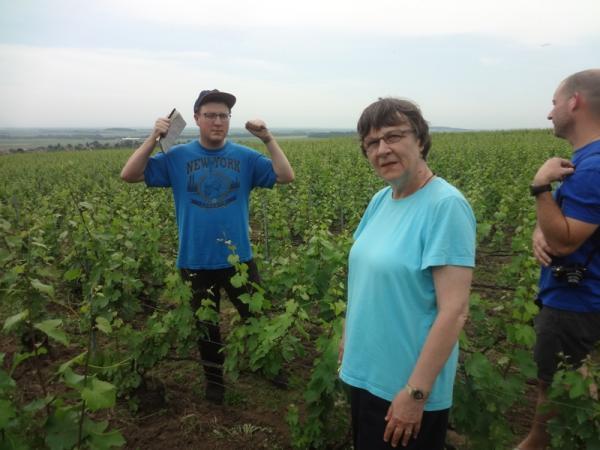 As you can see in the video below, the entire hill is very densely planted.


This wasn't always the case.

"50 years ago, there were no vines here. You made more money growing raspberries or apples. Most of the land was abandoned after phylloxera. People only started replanting vines in the 60's when Champagne négoces started paying more."

Francis would know, since he's seen been working this land for the last 45 years. Starting in his early teens, he began tending the 14 hectares split between his father and uncle (not all vines). For the first seven years he was a manual laborer.
"I may be on the computer a lot these days, but back then I was spending 100% of my time in the vines!"

Les Rachais is the parcel Francis conducted his biodynamic experiments on in 2001, which convinced him to stop using chemicals in the vineyard. The vines were planted by his father in 1967 from Burgundian selection massales. The site's Chardonnay is mostly at the top, with some Pinot Noir at the bottom; the soils consist of 2m of limestone sands, with a solid limestone subsoil.

Here I am grabbing some for the now famous "Jules holds soil in his hand to highlight the vineyard's terroir" shot.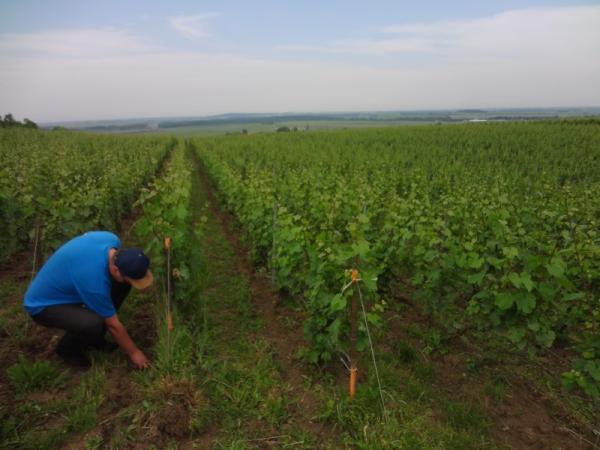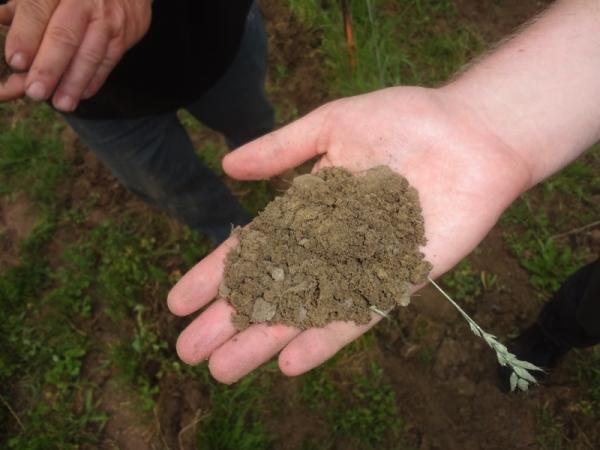 In Les Rachais, Francis averages a very low 50-55 hl/h in yields.

"Ironically, the Grand Cru vineyards have the highest yields in Champagne, around 120hl/h."

Much like the rest of France, the last few months have been dubbed "the spring that never came"; overcast skies, a lot of rain and having to heat the house until early June has been the norm, with the weather leading to very late flowering due to lack of sunlight.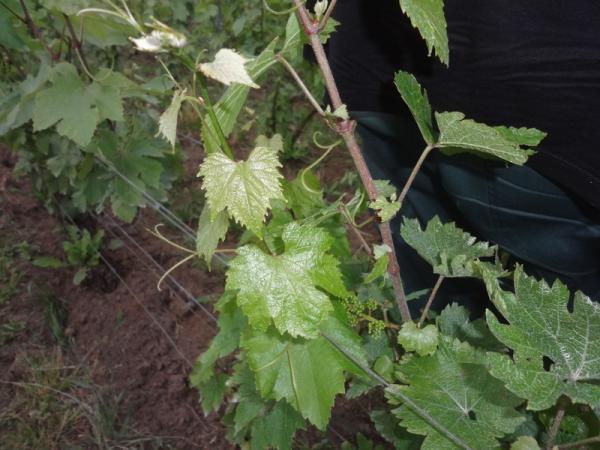 There have also been issues with heavy grass growth due to all the water. Since the Boulard's don't cut their grass in the winter, they've been playing catch-up for the last few months.

"In Champagne, the vines are very low to the ground. Any kind of high grass will cause friction, which makes illness spread dangerously fast."

Here are some pictures to illustrate how low the vines are planted.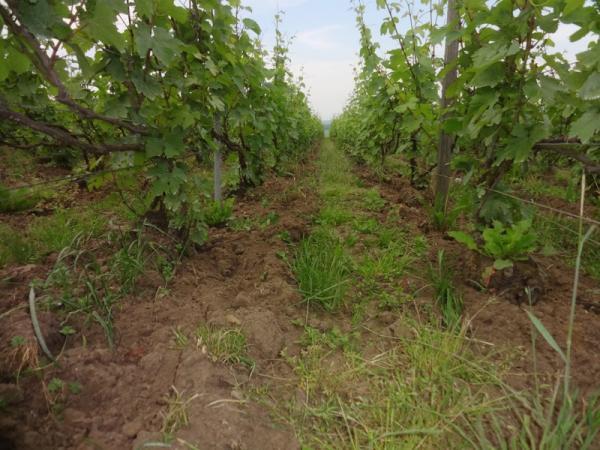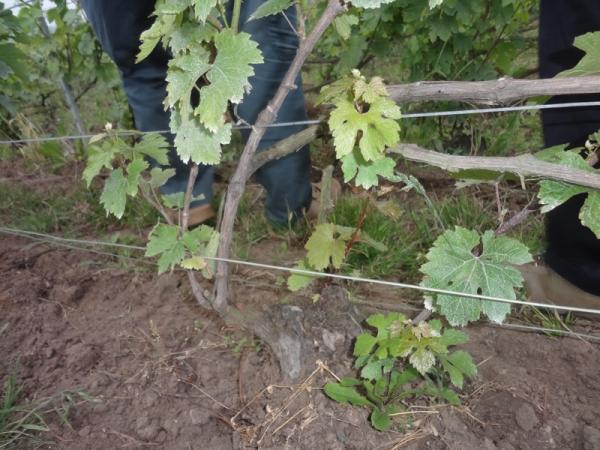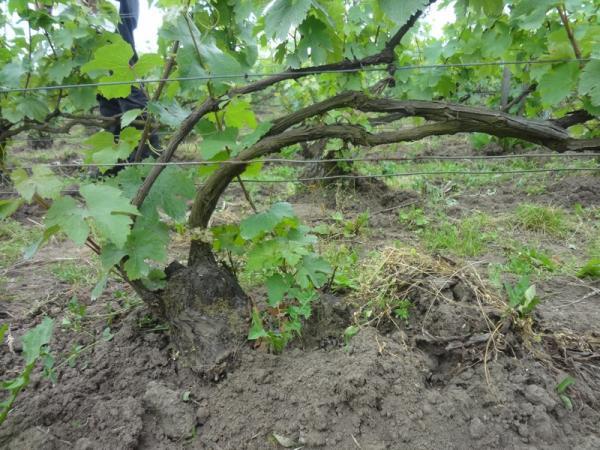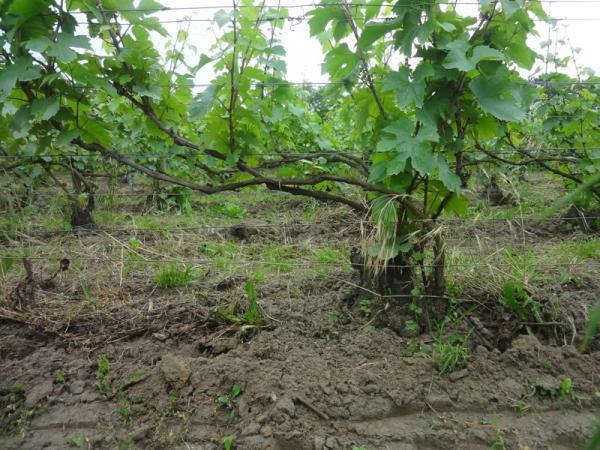 The area suffers heavily from cochenilles, little bugs that suck the sap out and weaken the vine.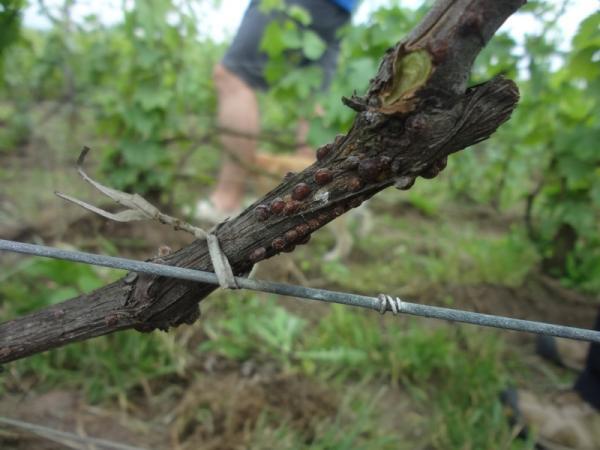 There is currently nothing in organic agriculture to effectively get rid of them, but off of a friend's recommendation, Francis has had success fighting them off with a spray of fern and garlic.

A recently passed law dictates that you cannot helicopter spray within 120m of organic vineyards, which is why there are very visible AB (certified organic) signs bordering Francis' vines.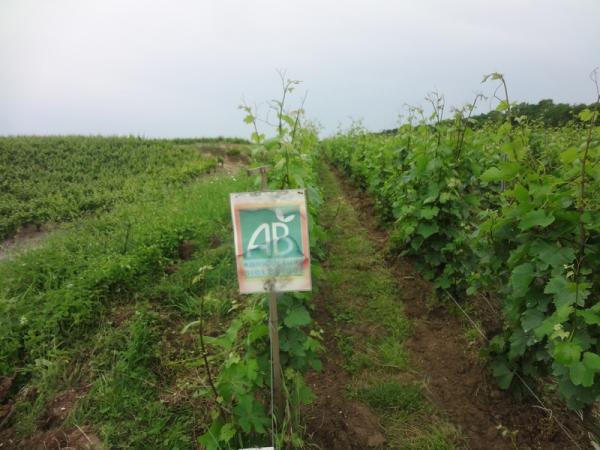 "A lot of people aren't happy about this law."

Francis later explained that he feels the need to have AB certification because more and more growers are now claiming to work "almost" organically as a selling point. So if they have a perfect year, they won't use anything and claim the grapes are organic, but will resort right back to systemics as soon as the weather takes a turn for the worse.

"That's where the certification's merit lies. It assures the customer and ourselves that we are fully committed to organic viticulture."

Organic Boulard Aside™: the Marne's serious lack of manganese often makes the vines look "old, red and sick", but since their conversion to organics, Francis claims the vines look young, green and healthy.

Francis' plowed rows proved a striking contrast to his chemically de-grassed surroundings.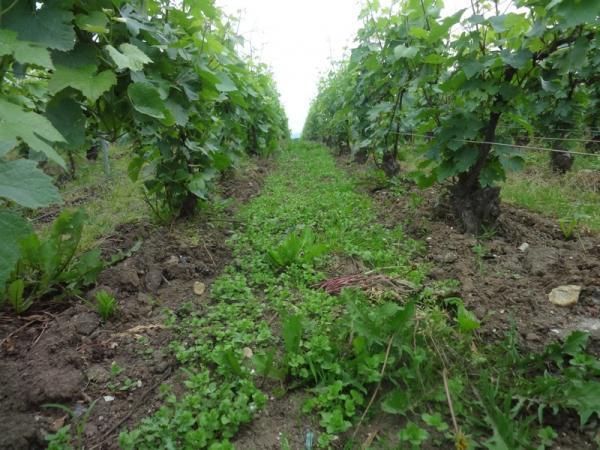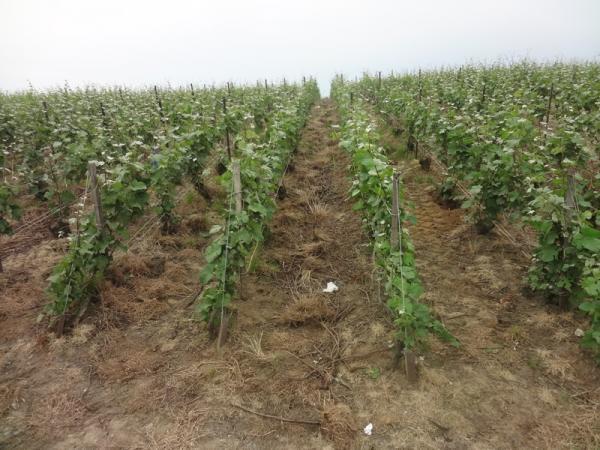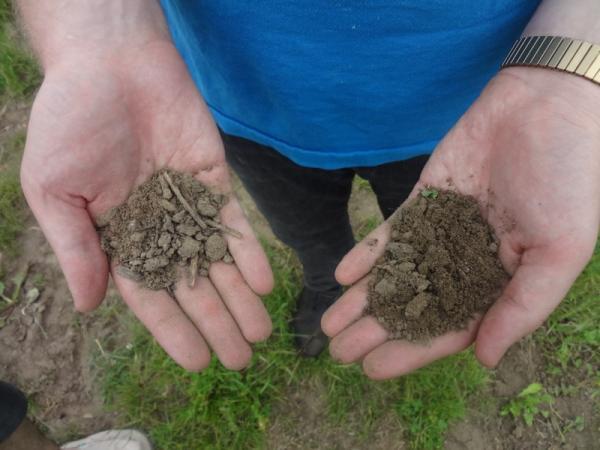 Not too far off, the Chardonnay for "Vielles Vignes Blanc de Blanc" was planted in 1985.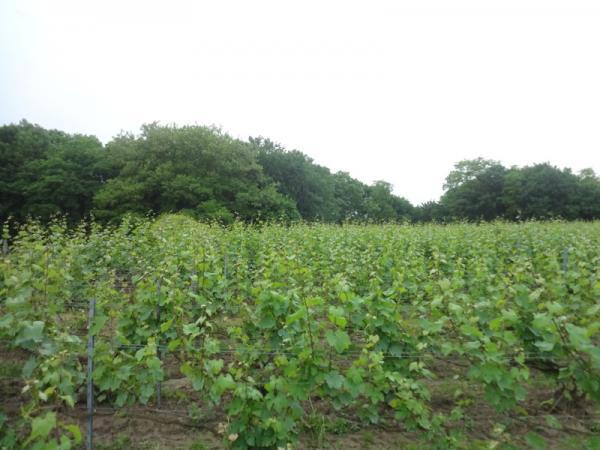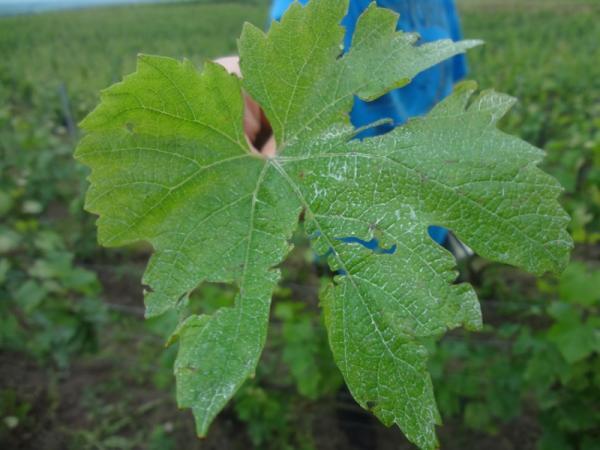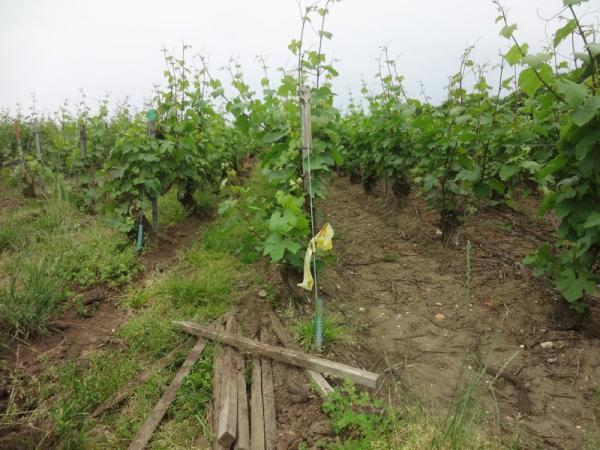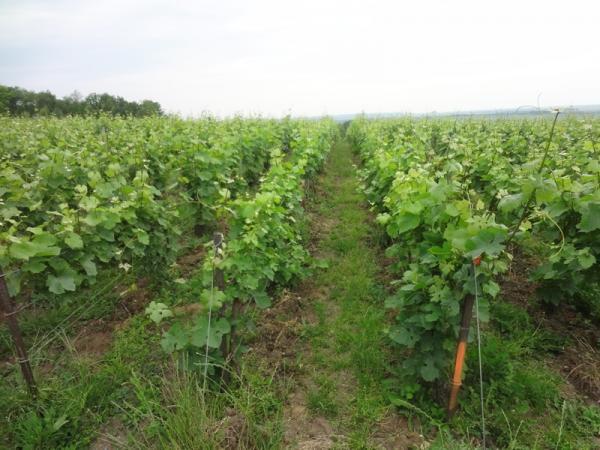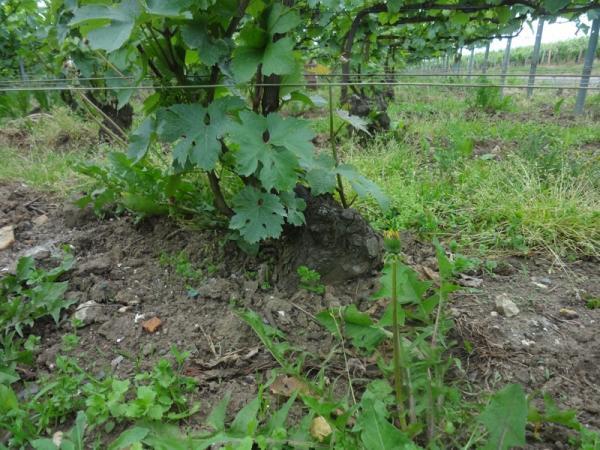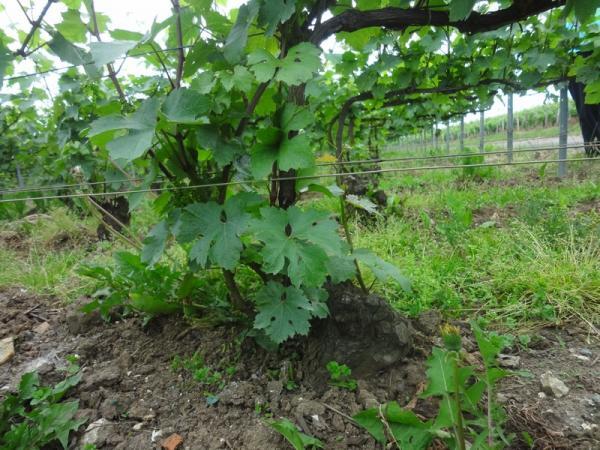 It is next to a small plot of Pinot Noir used for the "Les Rachais Rosé". These were planted in 1980.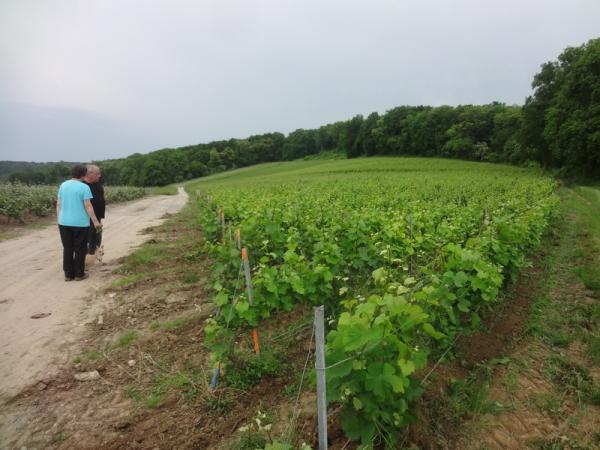 After our extensive tour of Les Rachais, we briefly visited the cellar, which used to be a cow stable.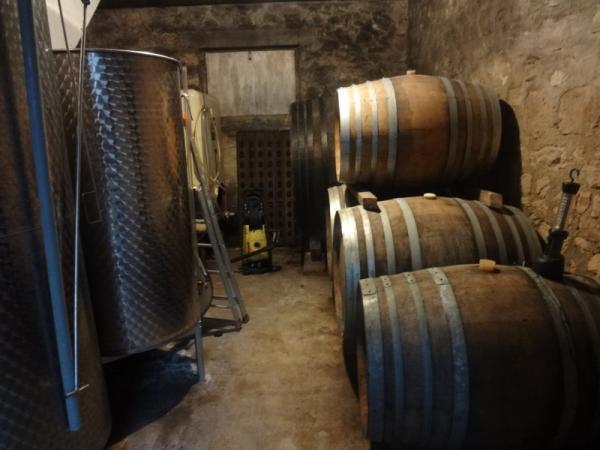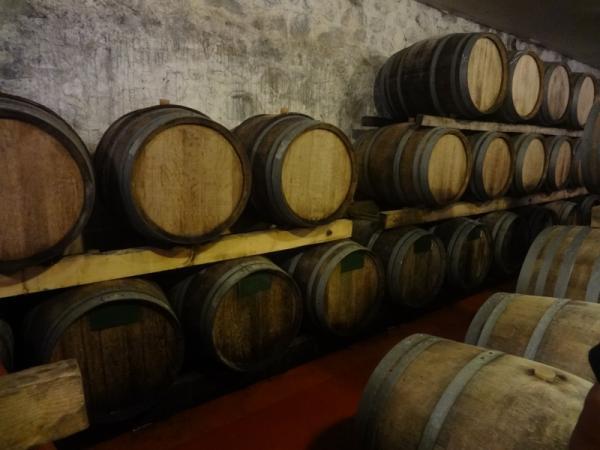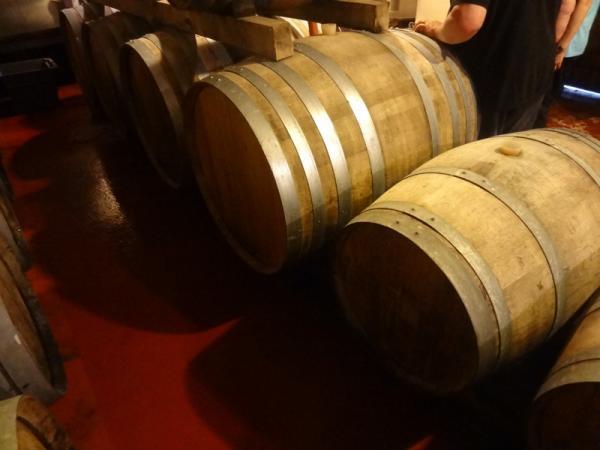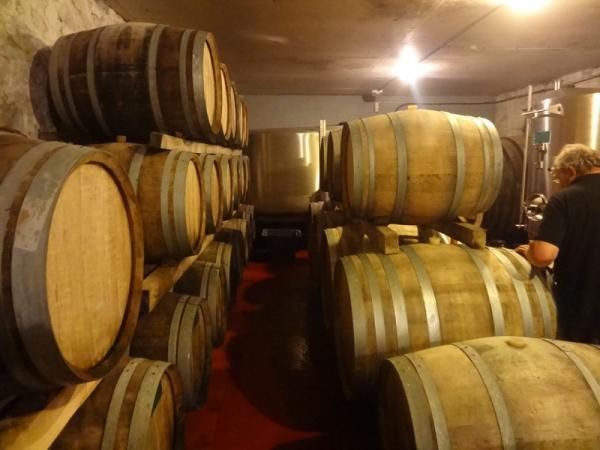 Francis buys his barrels from the only independent tonnelier in Champagne, who luckily enough lives in the same village.

We then tasted and yes, everything was really amazing, with the 2006 "Millesimé" and "Petrea" as particular standouts. Speaking of "Petrea", Francis' solera Champagne, he's decided to pull the current batch out of production to start a new solera from his certified organic vintages. That means it will have started in 2010, and since Francis wants at least five vintages to be blended together before selling it, it's going to be a few years till we see another bottle of this amazing wine.

Unlike some of our growers, Francis isn't really that adventurous when it comes to vinification strategies or experiments.

"It's not really a vinification as much as letting wine ferment."

The only thing he's actively noticed over the years is that he gets more minerality when he uses smaller barrels.

Someway, somehow, four hours had gone by and it was dinner time. My favorite tidbit of conversation involved Francis explaining that when you study wine marketing, it is systematically taught to incorporate 20% of a Champagne's asking price into a marketing budget. That's why a lot of fancy, shiny golden pamphlets with a smiling family of suited up Champenois can be found by many tasting tables, and why the stuff is so darn expensive!

"I'd rather put that that 20% back into the vines!"

We love you Francis!