Articles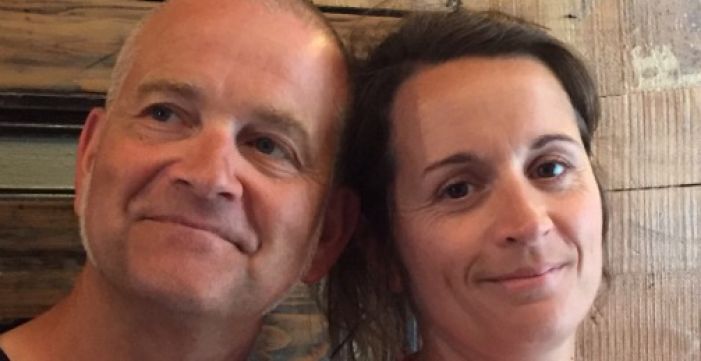 Claire et Florent Bejon Producer Profile
Claire et Florent Bejon Producer Profile
Read more…
//= $article['id'] ?>//=$article['url']?>//=Yii::t('app', 'Read more…')?>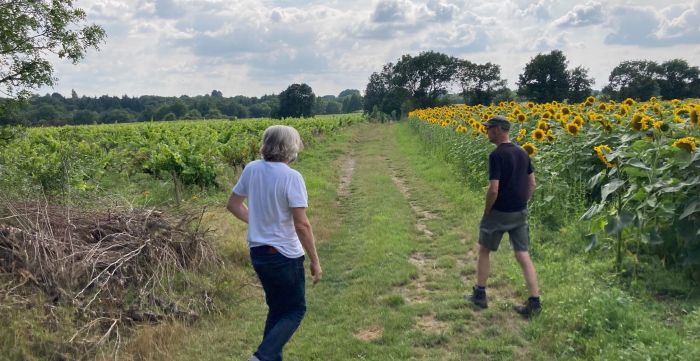 Philippe Chevarin 2021 Visit
This visit with Philippe Chevarin took place in July, 2021.
Read more…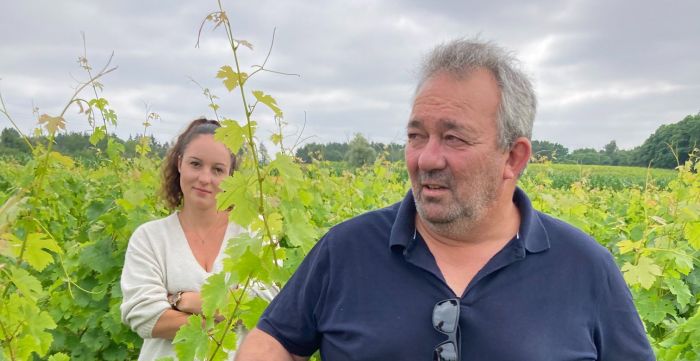 Laurent Lebled 2021 Visit
This visit with Laurent Lebled took place in July 2021.
Read more…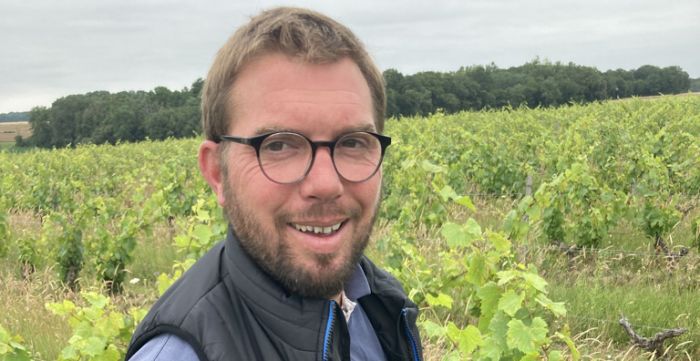 Pierre-O Bonhomme Visit (2021)
This visit to Piere-O Bonhomme took place in July, 2021.
Read more…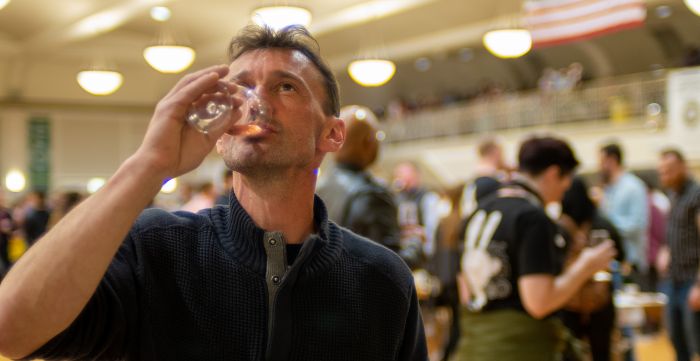 A Tribute to Olivier Lemasson
A Tribute to Olivier Lemasson
Read more…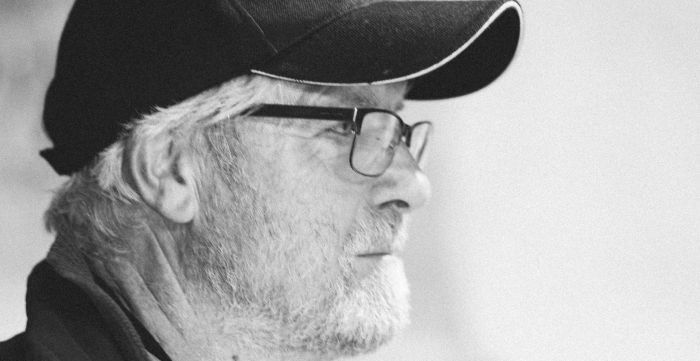 François Pinon (1951-2021)
François Pinon (1951-2021)
Read more…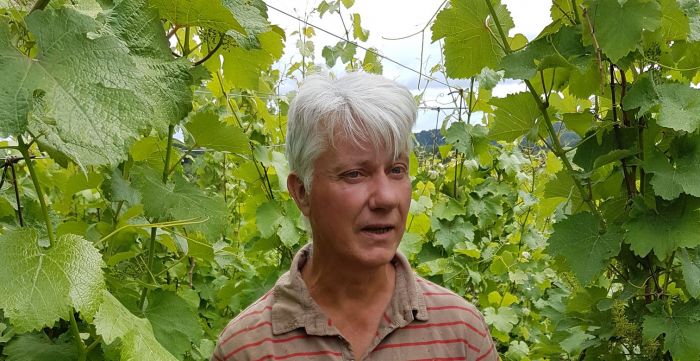 Bellivière's "Vignes en Foule" Experiment
Bellivière's "Vignes en Foule" Experiment
Read more…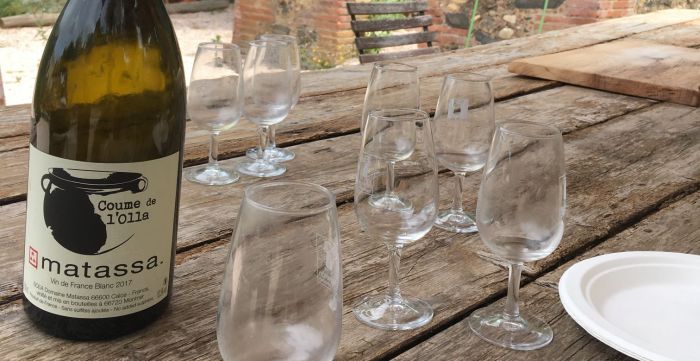 A 2019 Visit to Matassa's New House and Vines
This visit with Tom Lubbe took place in June, 2019
Read more…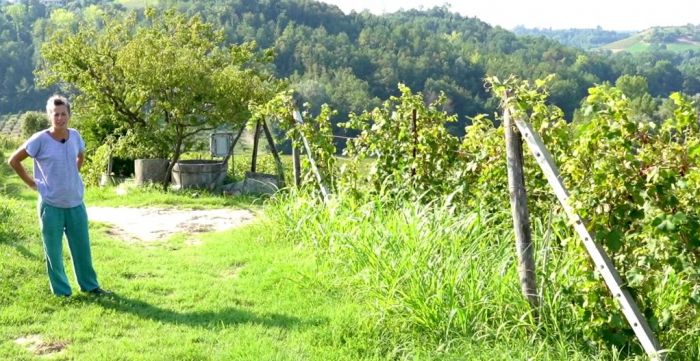 Video: A Day in the Life of Nadia Verrua
Video: A Day in the Life of Nadia Verrua
Read more…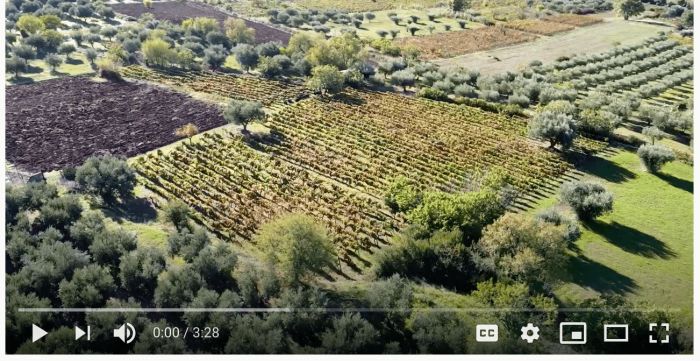 A Video Tour of L'Acino
A Video Tour of L'Acino's Vineyards
Read more…
‹
›
Article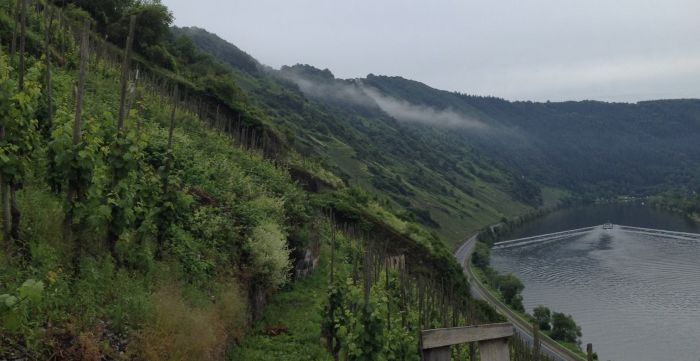 Immich-Batterieberg Visit
This visit to Weingut Immich-Batterieberg took place in February, 2013.
Words by Jules Dressner, photos by Jake Halper and Josefa Concannon.
After 10 days in the Loire, it was time to say goodbye to France. After a fun last night in Paris, a small group of us took the train to Luxembourg, rented some cars and headed straight to the village of Enkirch to meet with Gernot Kollmann of Immich-Batterieberg.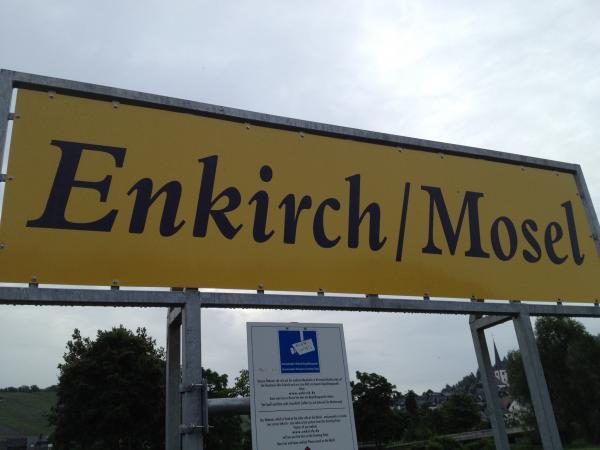 We arrived in the late afternoon, so we started the visit by tasting some 2012's from tank and barrel.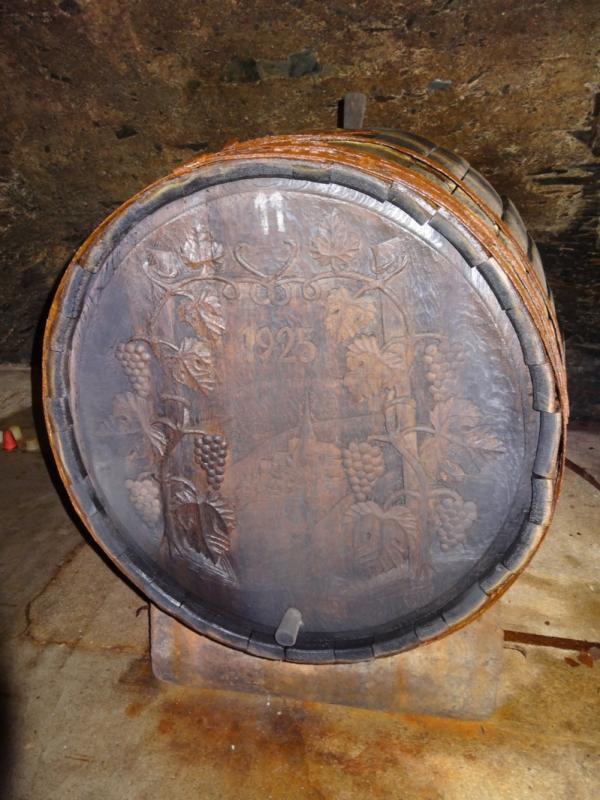 Notes on the vintage: overall production was down 50% from 2011, which in itself was a low yielding year. By purchasing fruit, Gernot was able to produce as much "C.A.I" and "Escheburg" as last year. In a statement that echoed what we heard and tasted over and over again in the Loire, Gernot confirmed that he was very happy with the wines of 2012, and that the quality of the vintage will be excellent.

Fermentations are very slow this year, particularly in the barrels. We started by tasting three separate stainless steel tanks of "C.A.I". Each was produced with purchased fruit from three separate sites. The first had a nice balance between acidity and sugar, the second was much more acidic and dry and the third was round and mineral. They were all disjointed on their own (let's not forget they were unfinished), but based on their individual characteristics, I'm sure the blend will come together nicely.

All the Cru wines are fermented and aged in barrel.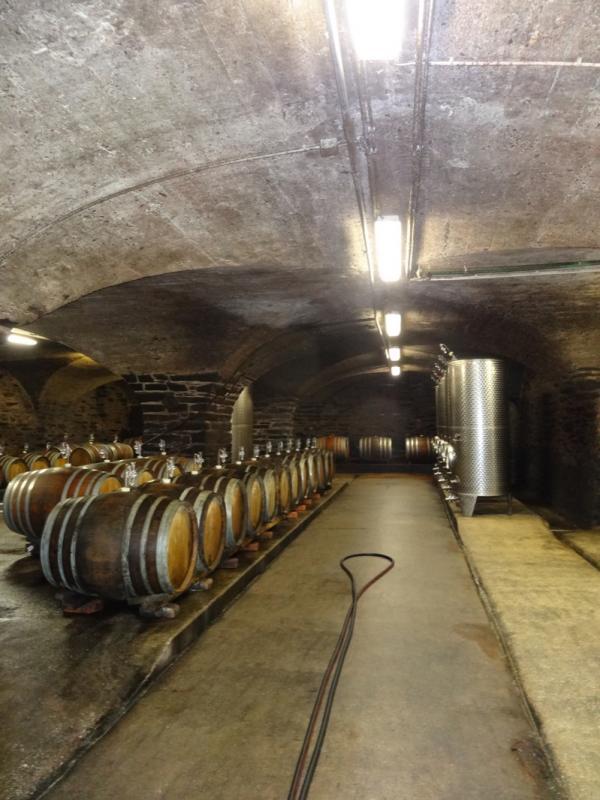 We tasted "Ellergrub", "Steffensberg", "Batterieberg" as well as "Zeppwingert", which has about 15% botrytis this vintage. We then got to check out the original cellar, which dates back to 870 (no, not 1870. 870!)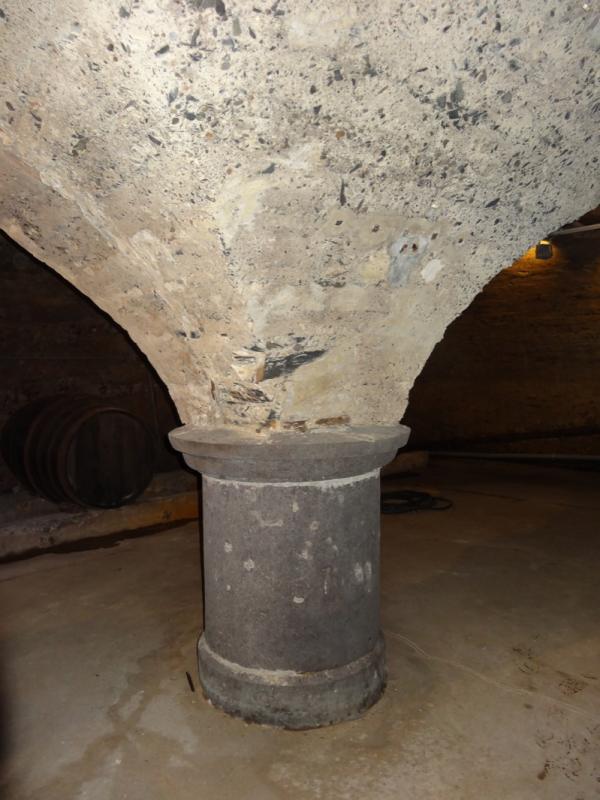 After visiting the cellar, we retried the 2011's and had an epic dinner. Gernot is a great cook, and he decided to go all out with local dishes, including wild boar hunted in the vineyard and served into our plates, aka my favorite trend of these trips. This started with Dora Forsoni making us wild boar stew in 2011, and since then we have been served wild boar at François Cazin's, Bernard Baudry, Luneau-Papin (twice), Pépière (twice, in paté form) and I'm forgetting at least two other places. Bottom line: wild boars in three different countries eat the grapes of our livelihood, so we must eat them in retaliation.

Katharina Prüm was there, and she kept pulling out bottles from the early 2000's. She also made dessert: a lovely apple tart. The meal ended with a humongous platter of cheese Gernot had purchased in Angers, and more interestingly a bottle of 1959 Immich-Batterieberg. We drank a lot of old vintages that were full of life this trip, and this bottle was a particularly good example. The acidity, color and focus was just incredible, and I would never have guessed the wine was that old on taste/smell alone.

Two days later, we returned to visit the vineyards, starting with the Batterieberg site.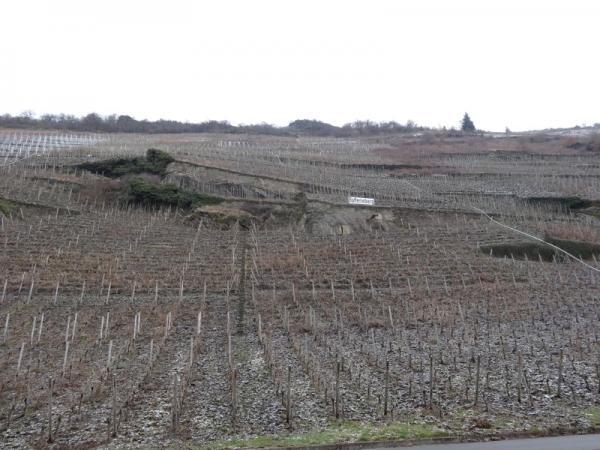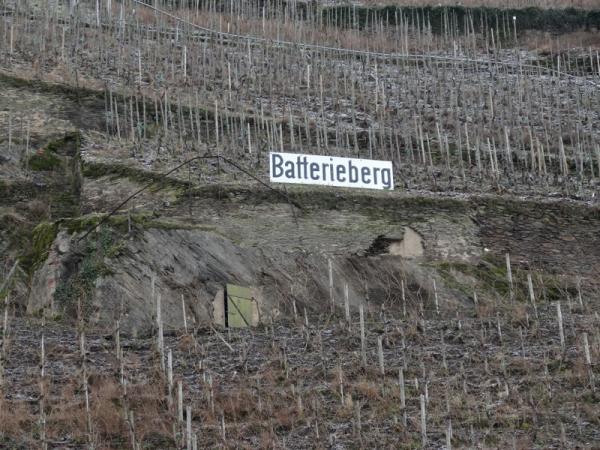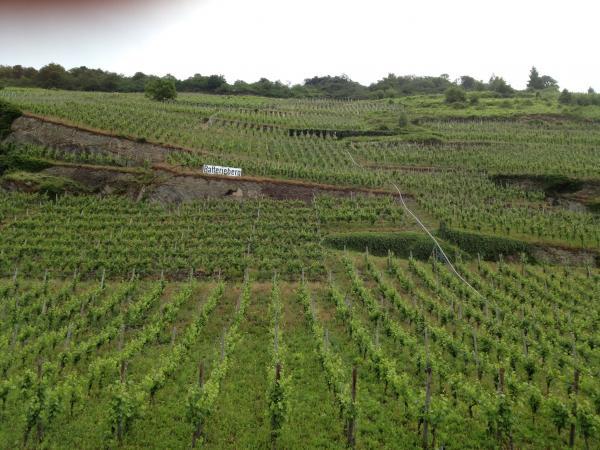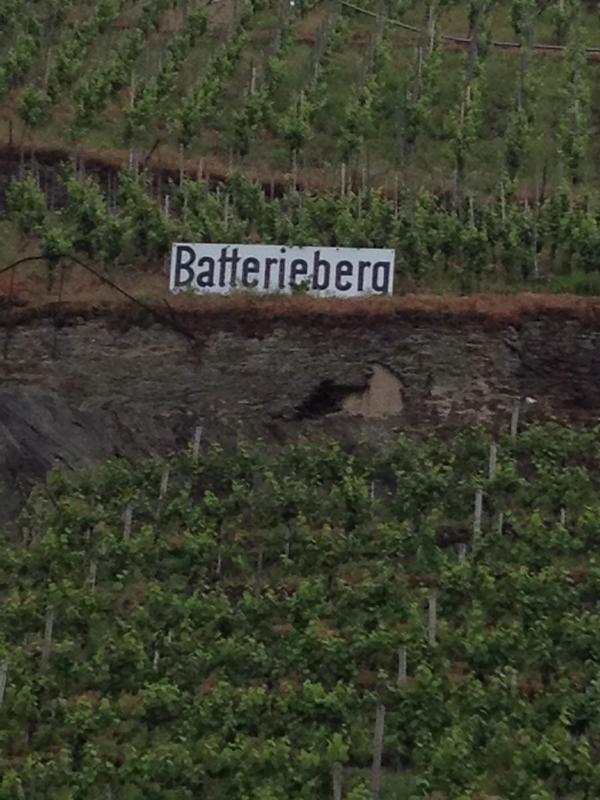 Batterieberg is a monopole within the Zeppwingert vineyard. It was formed by Carl August Immich, who chose to dynamite this part of the hill between 1841 and 1845 in order to create terraces and plant vines. This is also what gives the estate its name, as Batterieberg tranlsates to Battered Mountain. It's also the youngest vineyard in the estate. Gernot has recently purchased some old, abandoned terraces around here, but it will take some time before anything is replanted, since the walls need to be rebuilt.

The base of Batterieberg was replanted in the 1990's by the previous owner, and were grafted on a rootstock Gernot disapproves of.

"Back then no one cared about vines and rootstock, just quantity."

As a result, this lower part is blended into the "C.A.I". In the future, everything that Gernot replants will be in selection massale: most from Immich-Batterieberg vines but also from another estate in the Saar.

In total, Batterieberg represents 1.1 hectares; 0.6 go into the "Batterieberg" bottling.

Last summer, we got to ride up on this bad boy.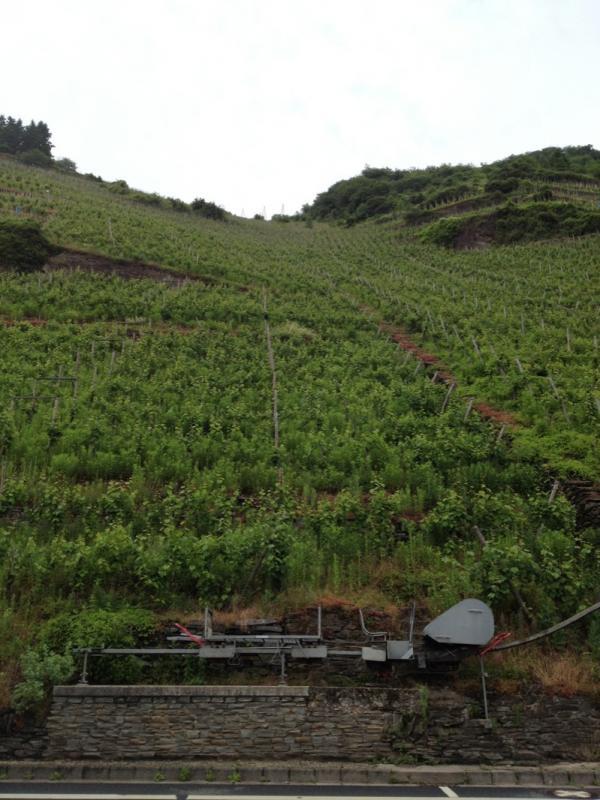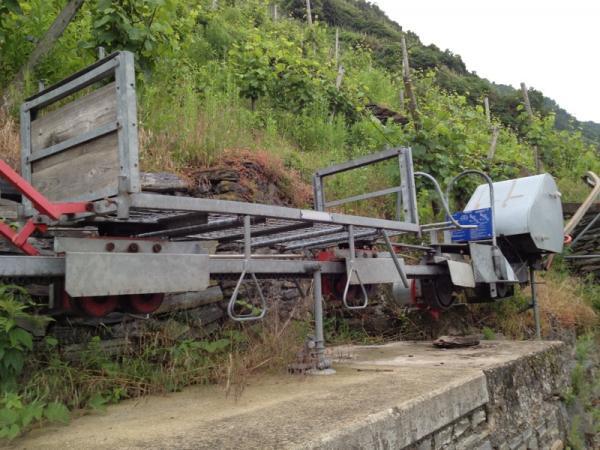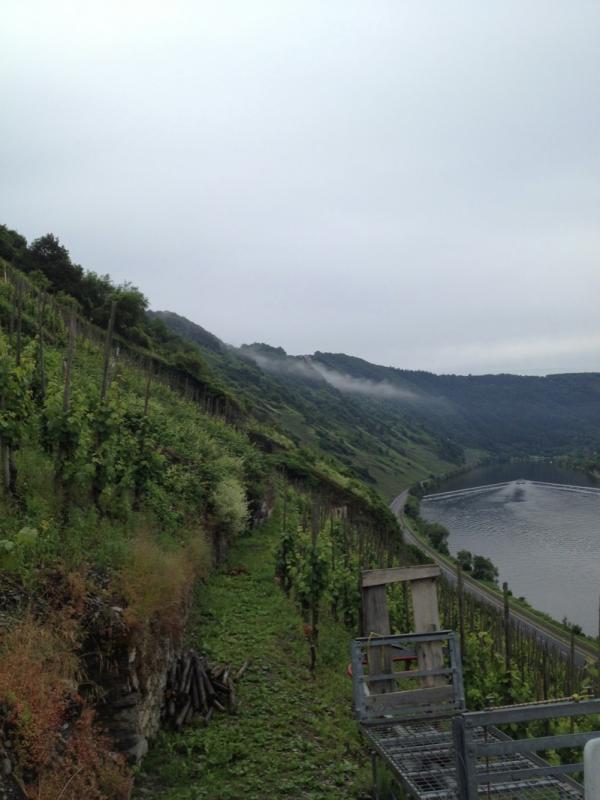 These are not designed for human beings to ride on, and this is what it looks like when you do it anyway:


At around the 22 second mark, notice how the ride gets A LOT steeper, resulting in my "I'm smiling but kind of terrified" face.

Here are some pics from when we got midway to the top.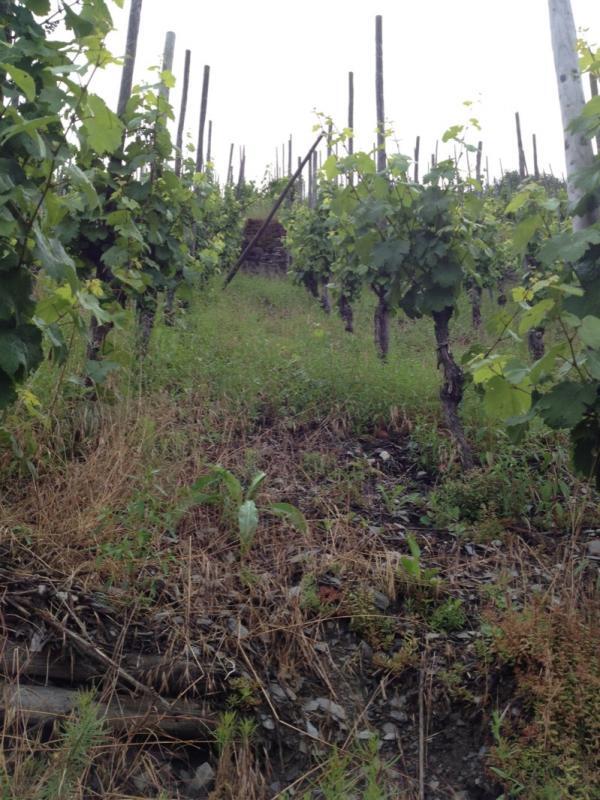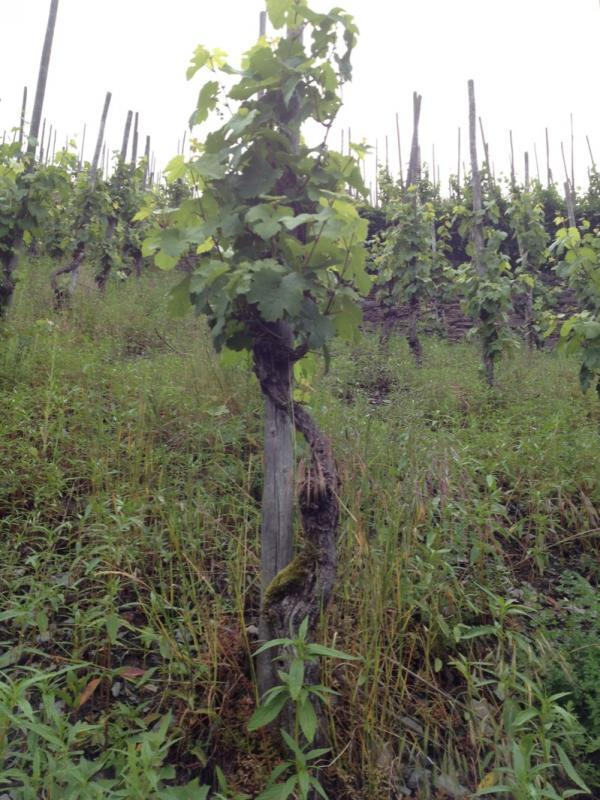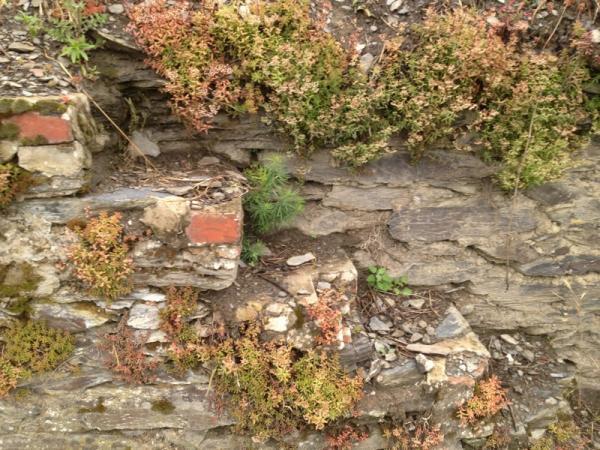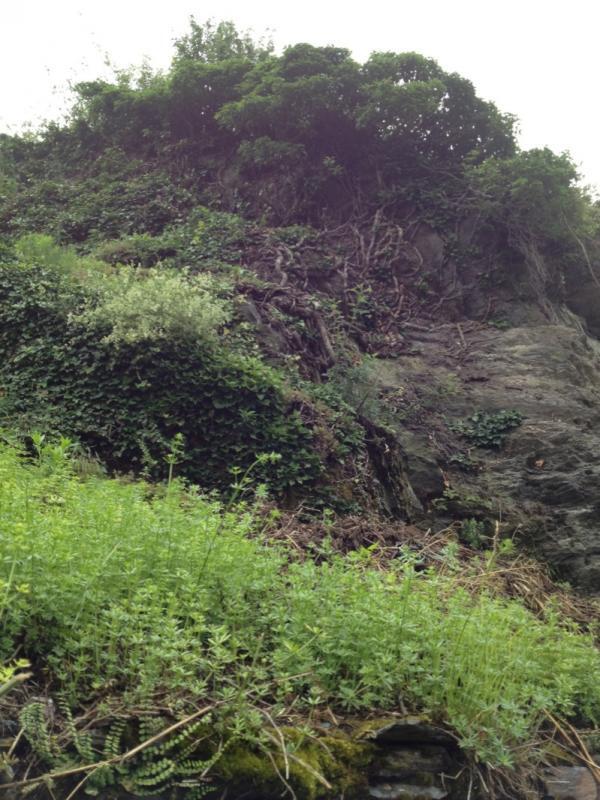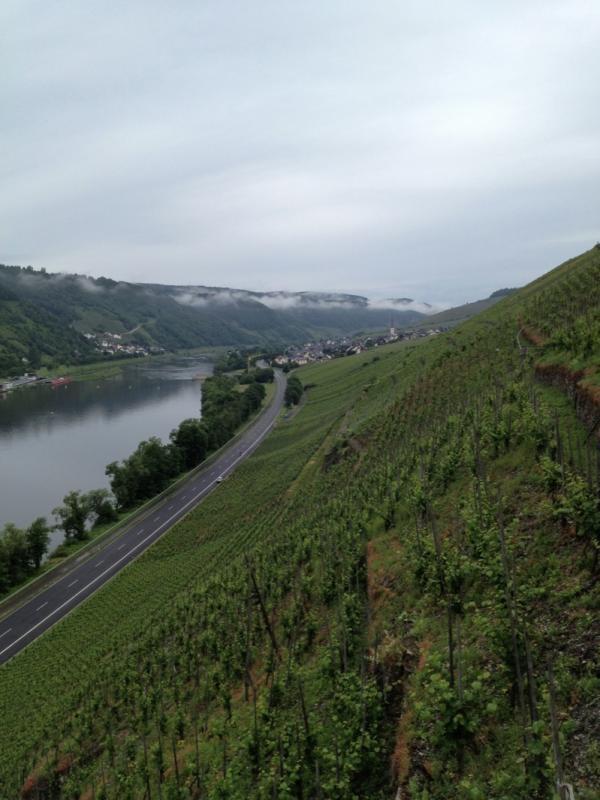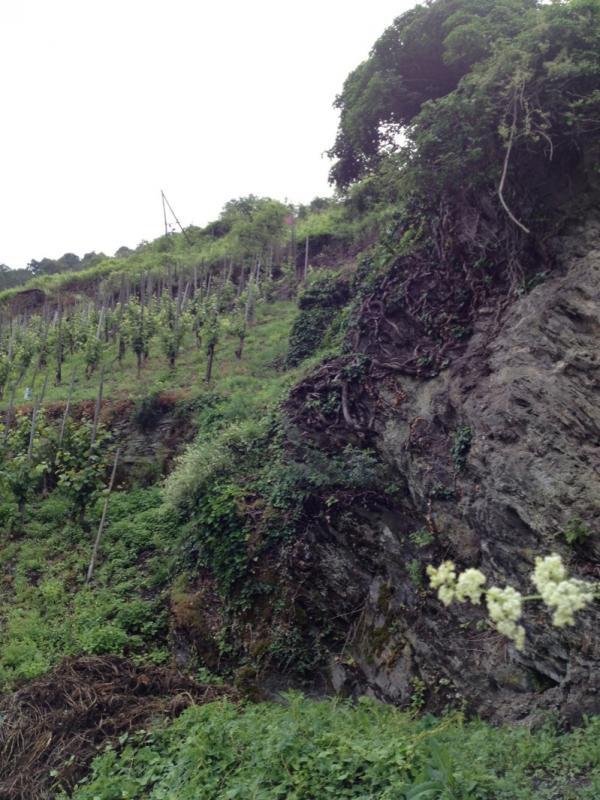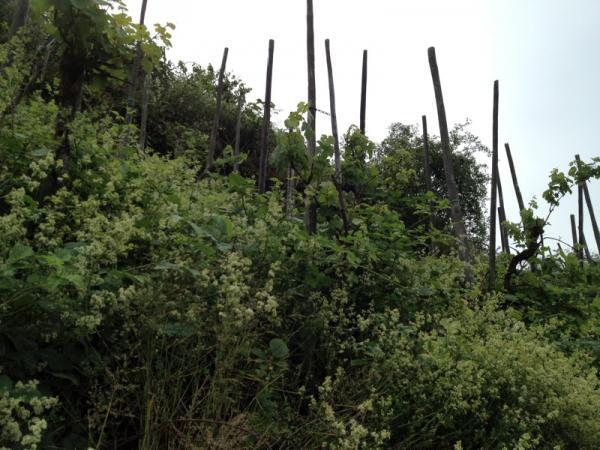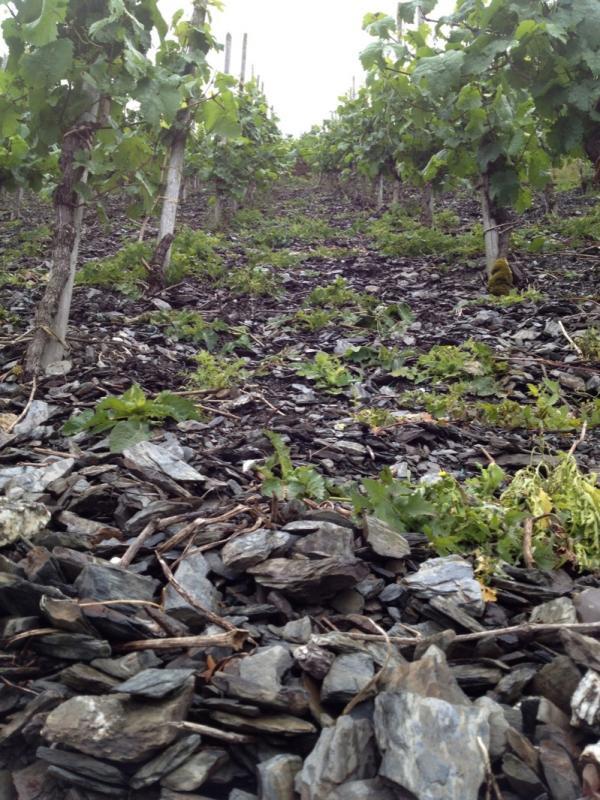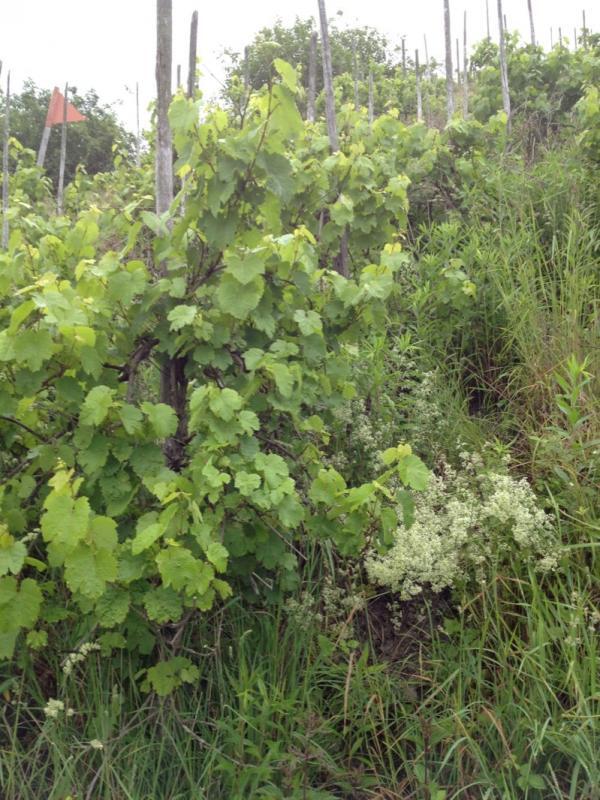 The majority of these vines are on their original rootstock and over 80 years old.

We then took a drive up to visit the Ellergrub site, which Gernot considers his finest vineyard. To get there, we had to navigate through this narrow path: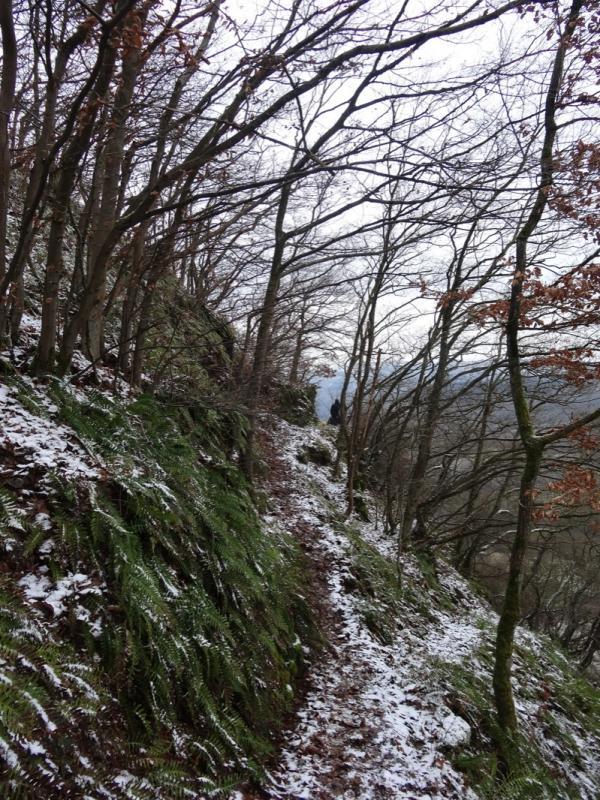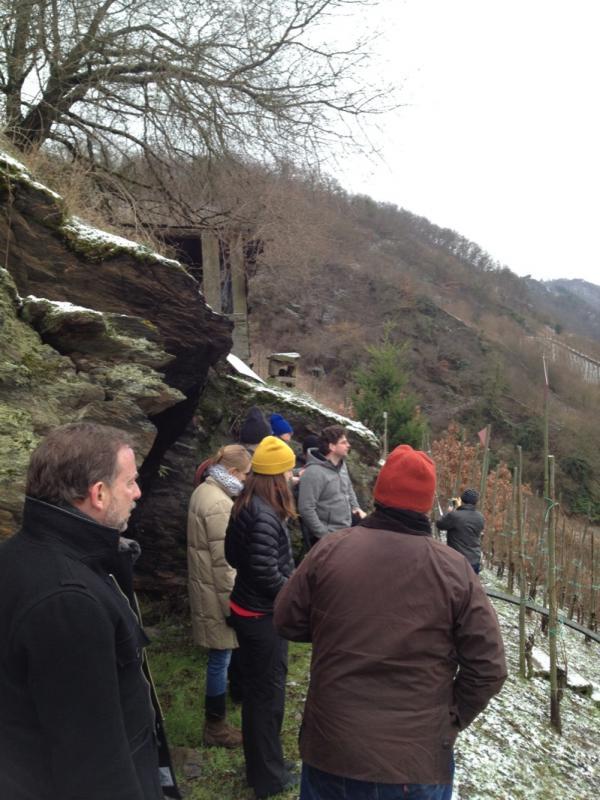 At 1.4 hectares, this is the biggest single vineyard of the estate. The soil here is the poorest, and the yields are very low, averaging 25 hl/ha.