‹
›
Article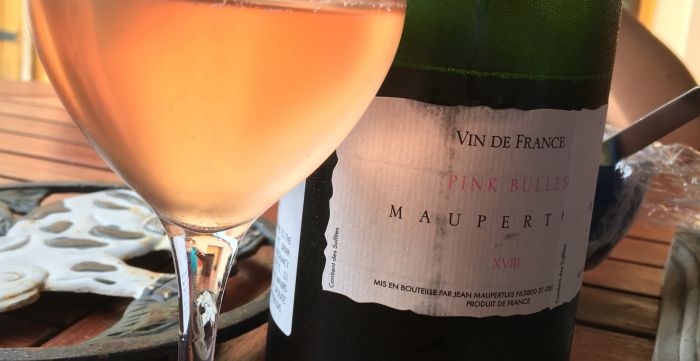 Don't let his soft spoken and humble demeanor fool you: Jean Maupertuis is a natural wine legend. As a founding member of the defunct Domaine de Peyra, he was amongst the first generation pushing the limits of sans-souffre winemaking in the late 1990's. Bottles of Peyra are a hot commodity these days, and we can personally attest they are worth the hunt. When the project ended in the early 2000's, Jean reclaimed his own land and started producing under his name.
Jean tends 3,5 hectares of vines in the commune of Saint-Georges-sur-Allier and La Roche Noir. He works principally with a local strain of Gamay referred to as "Gamay d'Auvergne", but also owns a little bit of Pinot Noir and a tiny amount of Noirfleurien, an ancient local varietal found only in his neighboring village of Mirefleurs. He also owns 1.8 hectares of Gamay Noir à Jus Blanc (the strain from the Beaujolais) planted on sands (the "La Plage" cuvée) right next to 1.5 hectares of Pinot Noir planted on marl (the "Neyrou" cuvée). Most of his vines are older, ranging from 40 to 100+ years.
Jean doesn't use chemical fertilizers, insecticides or herbicides in the vineyard, preferring to work his soils and develop their indigenous microflora. Everything is hand harvested and manually sorted before reaching the cellar. Directly influenced by Marcel Lapierre, most of Jean's wines are vinified through carbonic maceration, which is particularly well suited for the grapes of the region. The wines are always bottled unfiltered and without the addition of S02.