Articles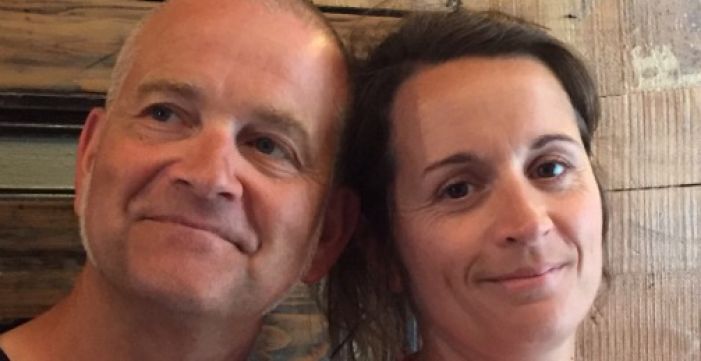 Claire et Florent Bejon Producer Profile
Claire et Florent Bejon Producer Profile
Read more…
//= $article['id'] ?>//=$article['url']?>//=Yii::t('app', 'Read more…')?>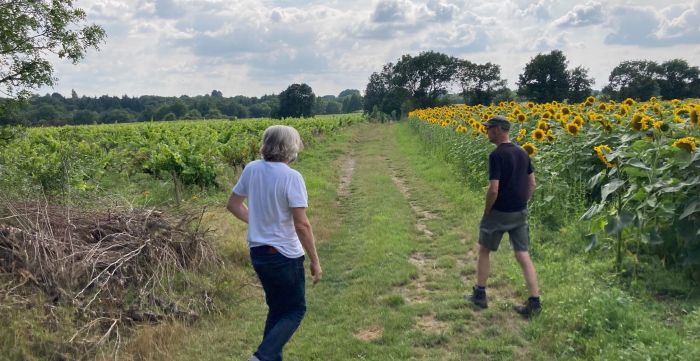 Philippe Chevarin 2021 Visit
This visit with Philippe Chevarin took place in July, 2021.
Read more…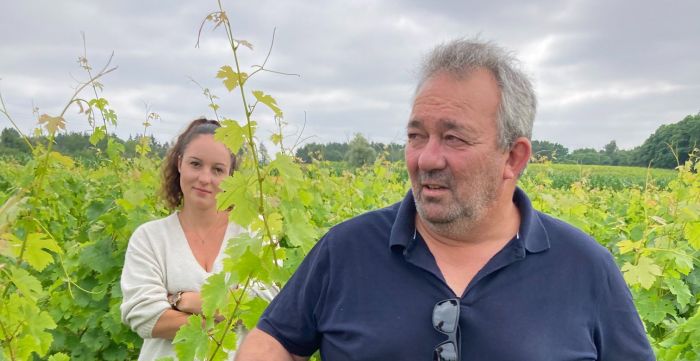 Laurent Lebled 2021 Visit
This visit with Laurent Lebled took place in July 2021.
Read more…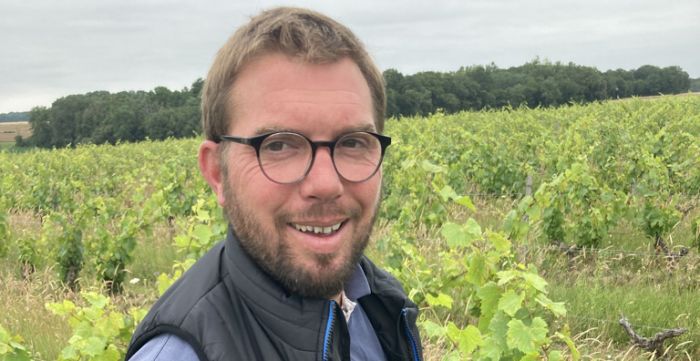 Pierre-O Bonhomme Visit (2021)
This visit to Piere-O Bonhomme took place in July, 2021.
Read more…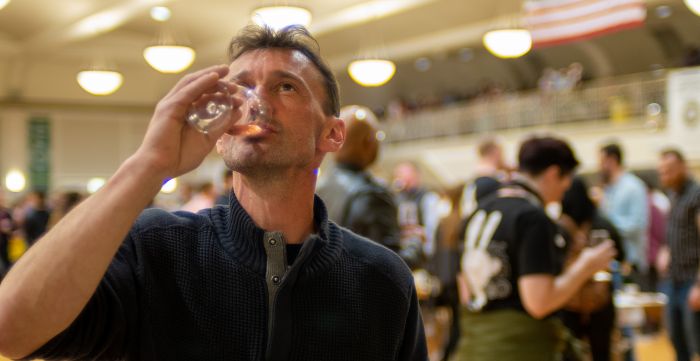 A Tribute to Olivier Lemasson
A Tribute to Olivier Lemasson
Read more…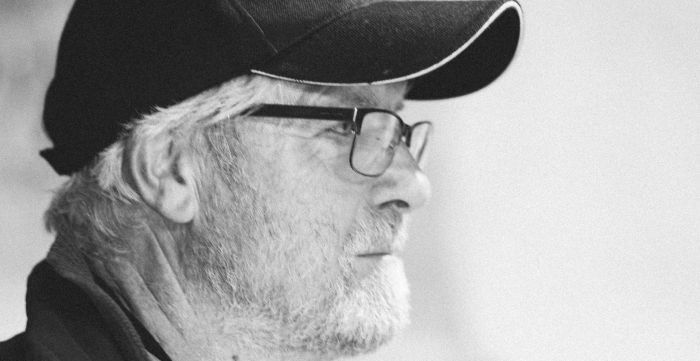 François Pinon (1951-2021)
François Pinon (1951-2021)
Read more…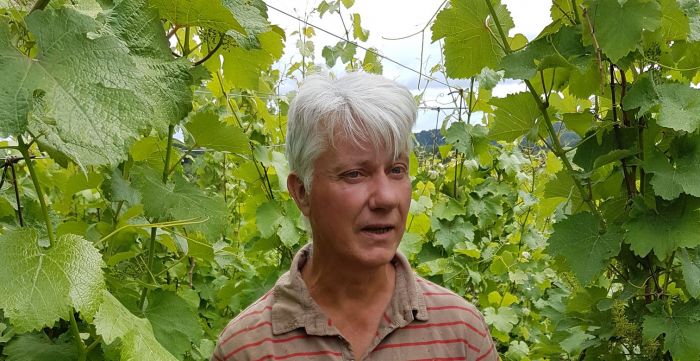 Bellivière's "Vignes en Foule" Experiment
Bellivière's "Vignes en Foule" Experiment
Read more…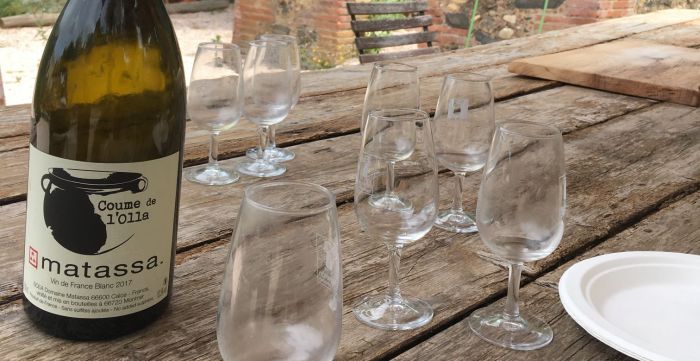 A 2019 Visit to Matassa's New House and Vines
This visit with Tom Lubbe took place in June, 2019
Read more…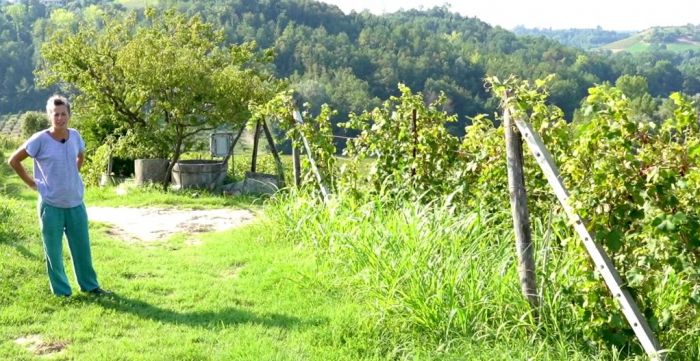 Video: A Day in the Life of Nadia Verrua
Video: A Day in the Life of Nadia Verrua
Read more…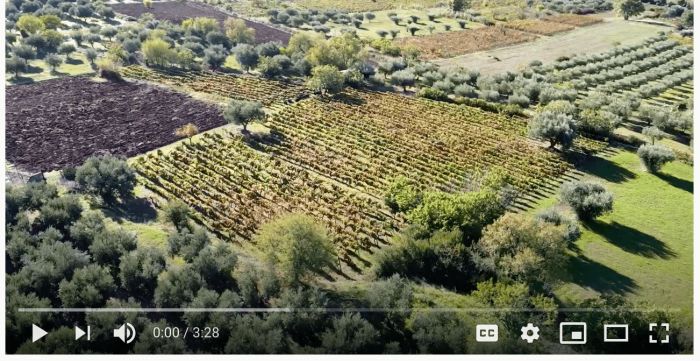 A Video Tour of L'Acino
A Video Tour of L'Acino's Vineyards
Read more…
‹
›
Article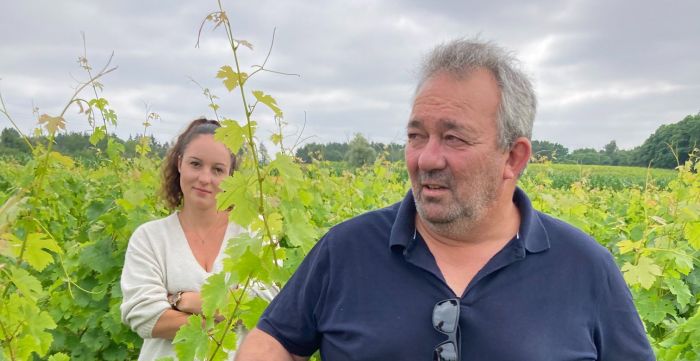 Laurent Lebled 2021 Visit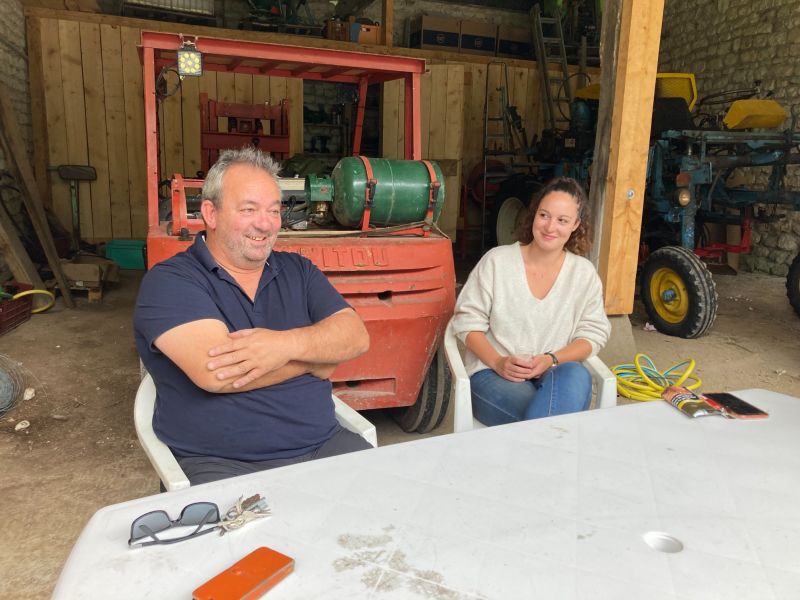 Words and photos by Jules Dressner.
Since my last visit recap in 2014, much has changed for Laurent Lebled. In 2019, he and his wife Sonya decided to purchase 10 hectares of vines from a retiring vigneron and move from their native Saumur to the country side. Knowing that this would be too much land to work on his own, he asked his daughter Barbara if she would be interested in partnering with him. Essentially, she does most of the viticultural work, Laurent buys the grapes from her to make his cuvées and Barbara produces her own. Right now she's only vinifying the equivalent of two hectares, but the plan is to split the grapes to the point where Laurent produces the same amount of wine he used to from his old structure of roughly five hectares.
Like the prior set up, the current structure is complicated: the vines and equipment are in one sector, the cellar in another, the storage in another and the house 20 minutes away.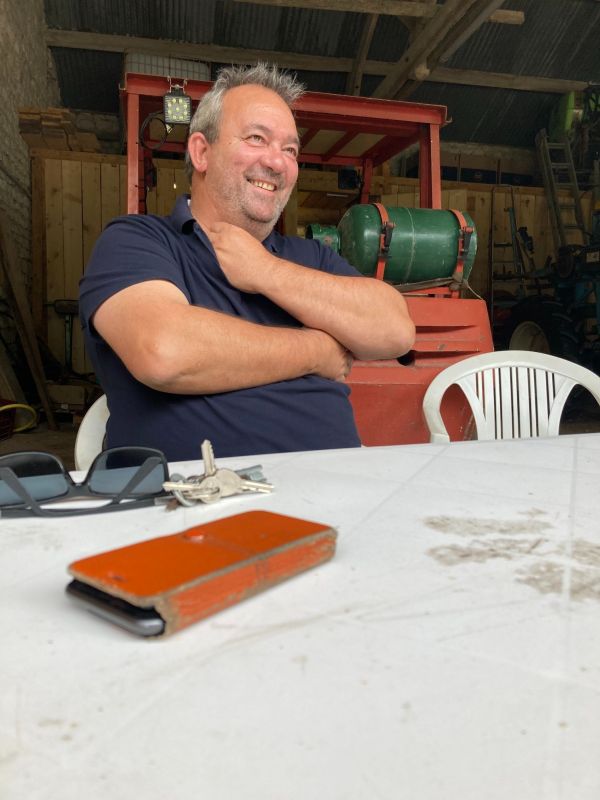 Laurent's not too worried about it though.
"It's still complicated but better than what it used to be! But we found a cellar that's closer to the house for 2022 and are going to build some guest rooms above it. It's taken over a decade but we're going to get there."
After catching up over coffee, we completed a thorough tour of the 10 hectares of vines. We started in the parcel that now produced "On Est Su l'Sable".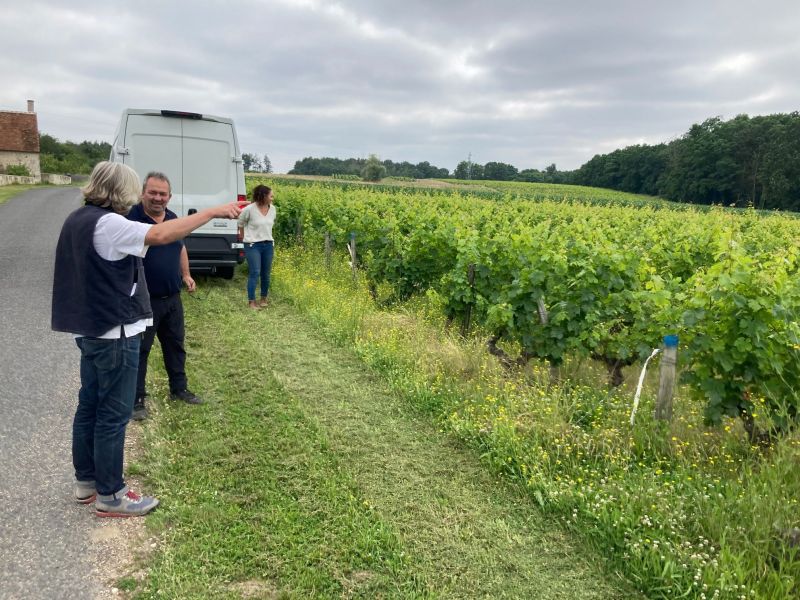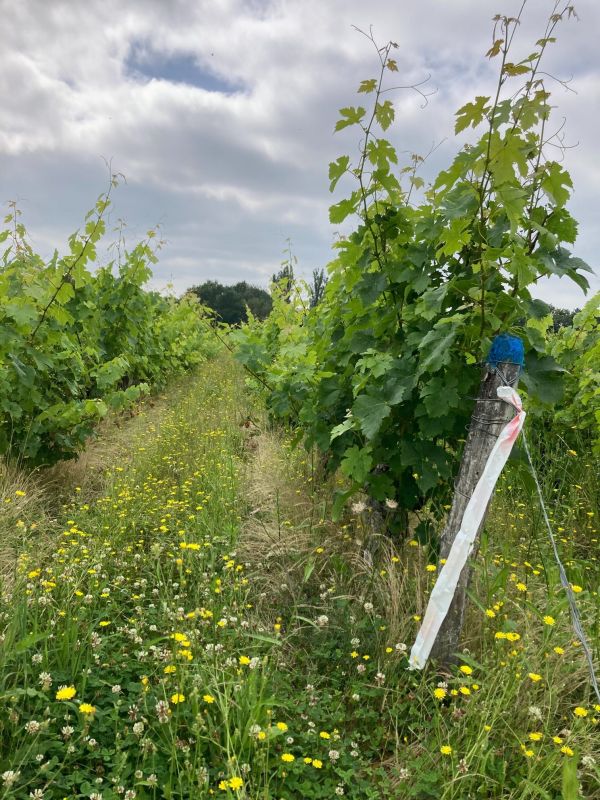 Though the cuvée originally gets its name from vines planted on pure sand soils, here we are on the more traditional clay, flint and limestone of the Touraine.
"I'm keeping the name. People know it and the pun still works."
It's definitely a better name than "On Est Su l'Silex Argilo-Calcaire".
A little further, Sauvignon, Gamay and Côt are co-planted together. About 10% of the vines are missing, mostly due to esca. They will start replacing these in 2022.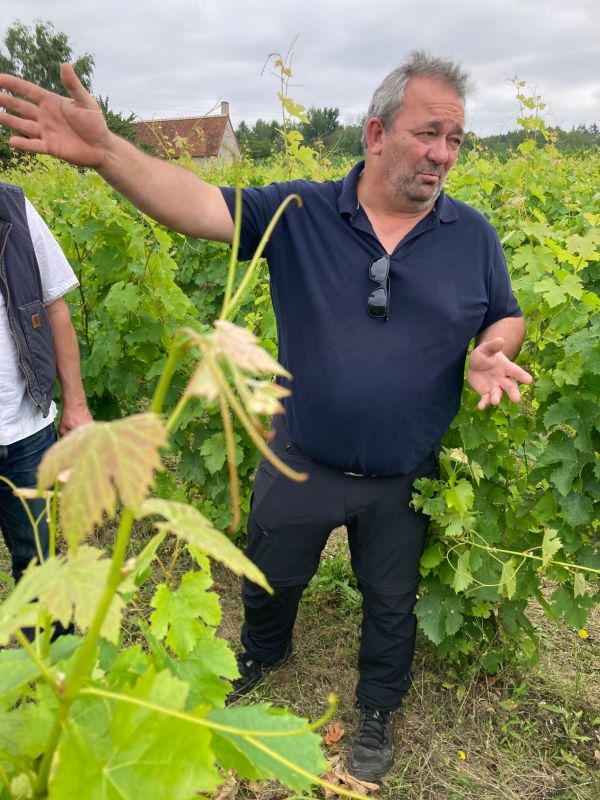 Though the vines were being worked conventionally, it wasn't nearly as bad as the terroirs Laurent used to rent.
"My vines in Chinon took eight years for grass to grow. Here it took two."
Laurent and Barbara were very lucky in 2021: they suffered no frost because they pruned late, their sector was spared from hail and the mildew pressure has not been nearly as bad as some of their neighbors. In fact it was looking like a plentiful crop, one of the only producers we heard this from.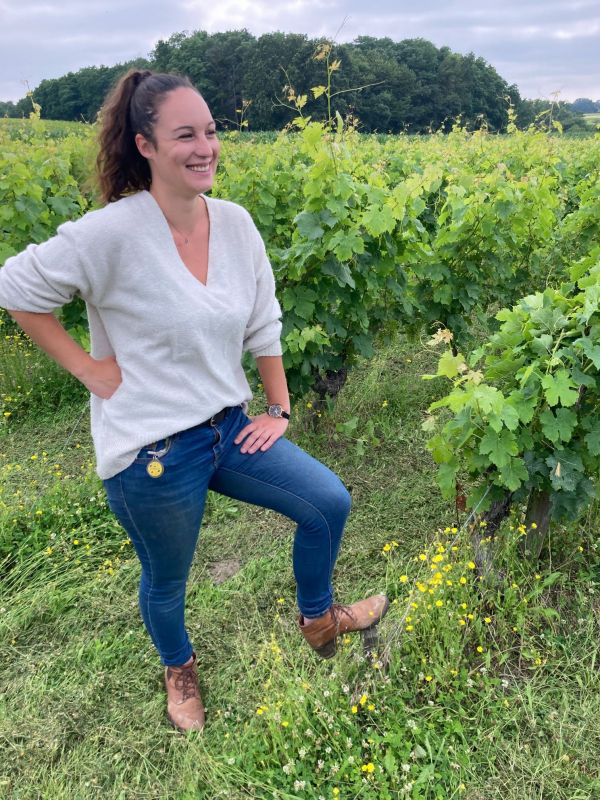 We then walked over to a plot of Sauvignon with a particularly high amount of missing vines, over 50%.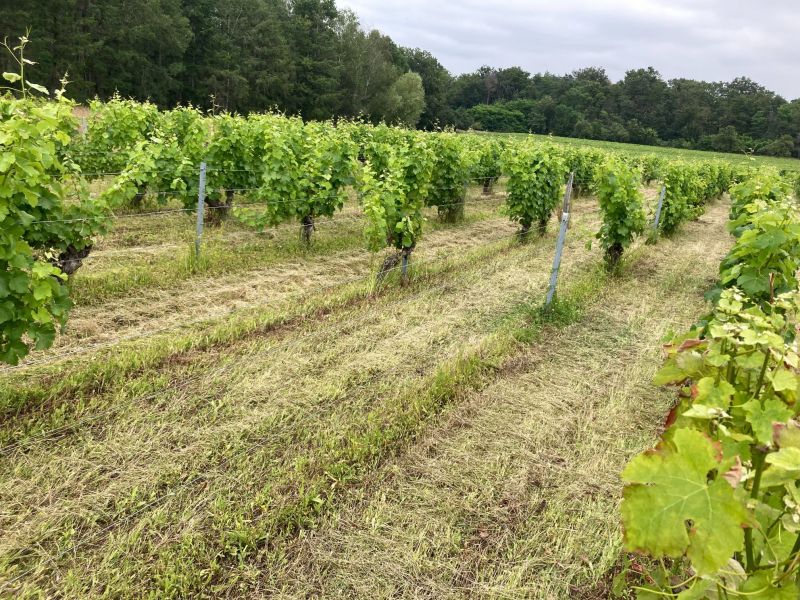 Rather than replant a variety that does not seem happy there, the plan is to rip out the remaining vines and replant Romorantin.
The third parcel we visited is evenly split between Menu Pineau and Sauvignon. This is where the "Je T'ai Dans la Peau" comes from.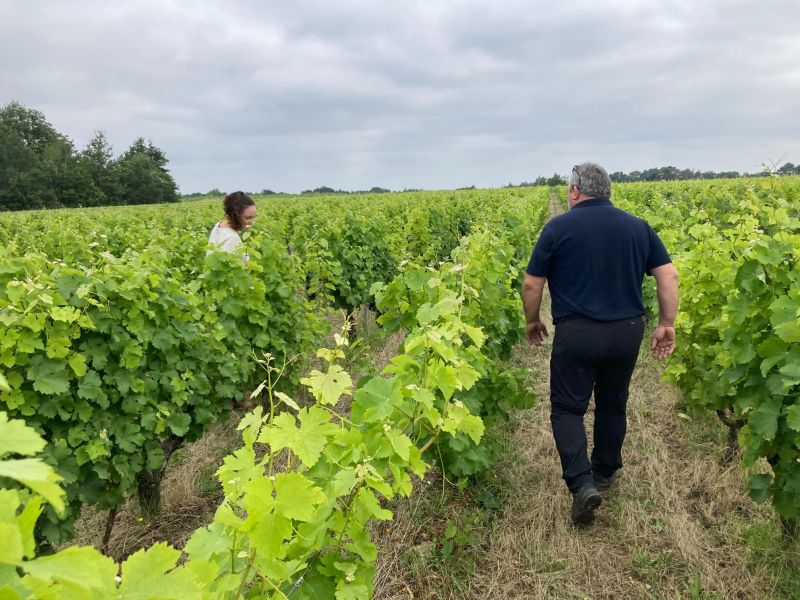 "Menu Pineau is always very late in ripping. It's ready at the same time as the Cabernets."
Next up was 40 hares of Côt that Barbara vinifies.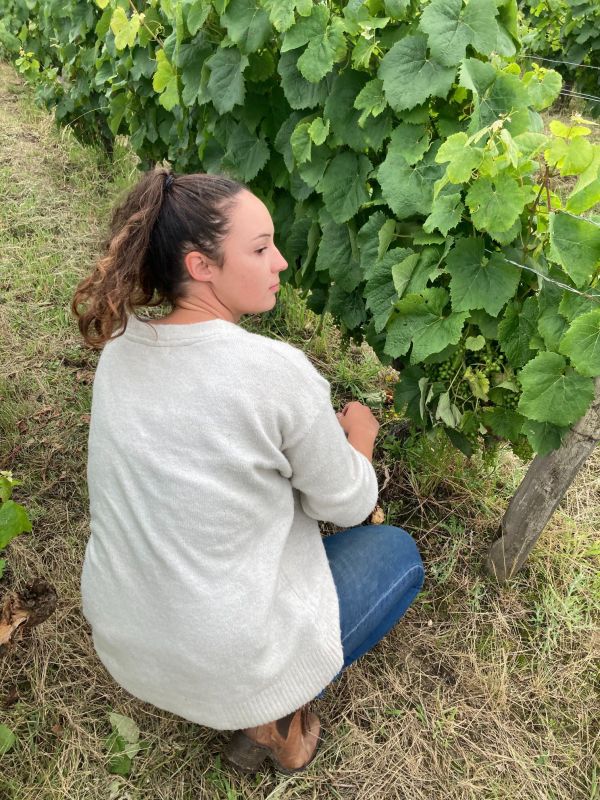 The last parcel we visited was planted in Côt, Sauvignon and Gamay.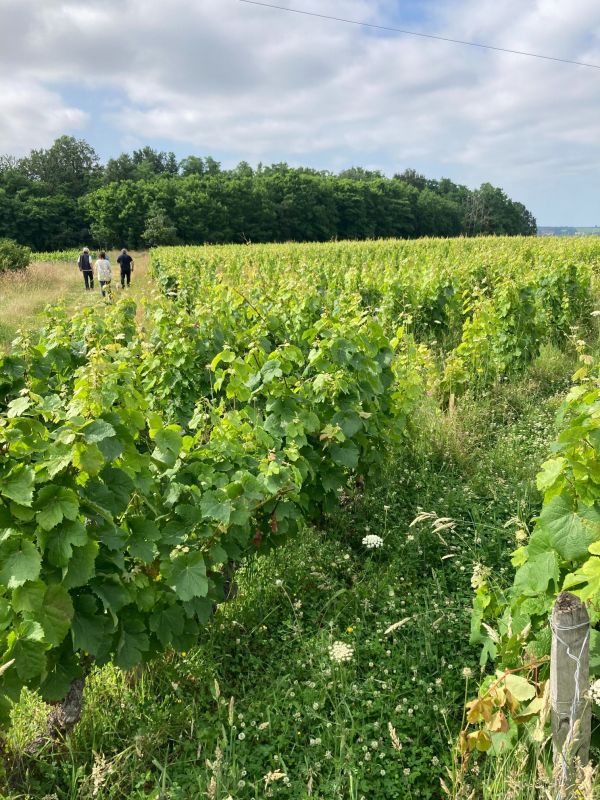 After this thorough tour of the vines, we went to taste in the cellar.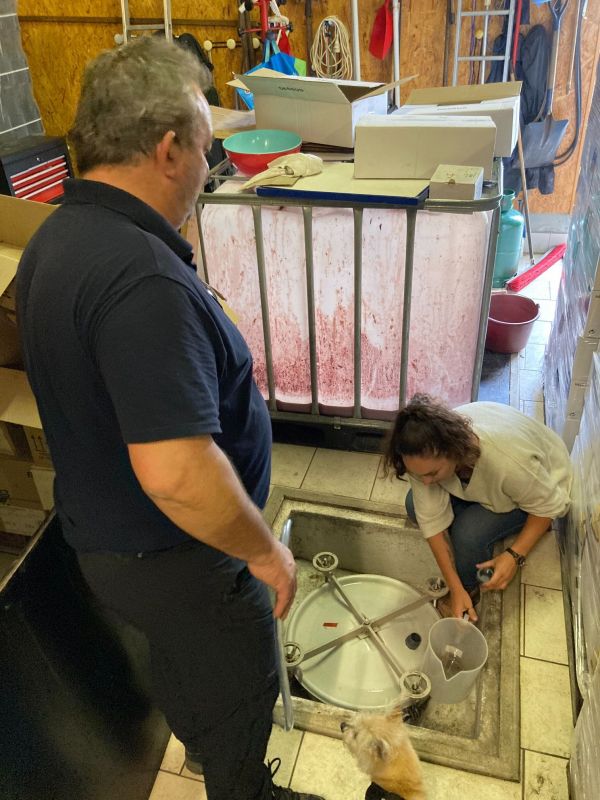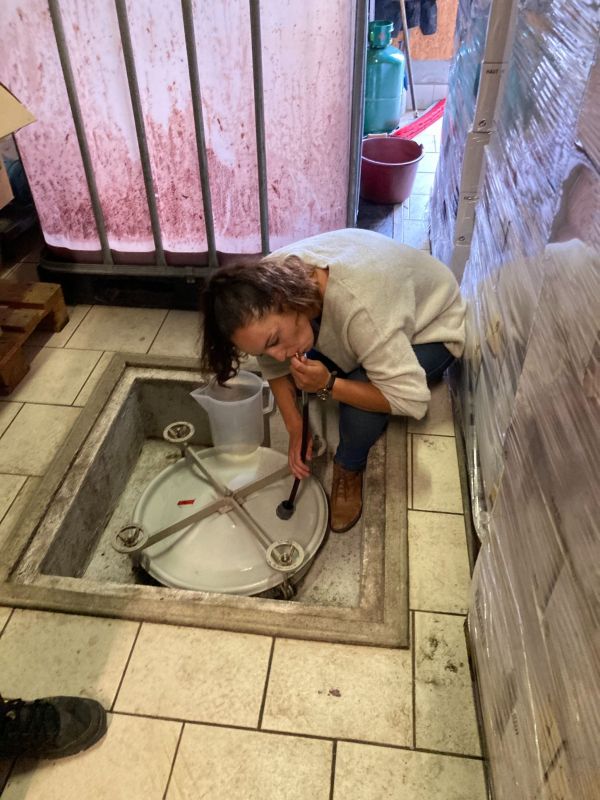 I must say that the new terroirs are doing a lot of good to the wines, particularly for the "Sauvignonne" and "On Est Su l'Sable" cuvées.
One anomaly we got to try was an "unintentional" wine from Barbara called Cheers. It was the end of the vats on the lees from Gamay, Sauvignon and Menu Pineau.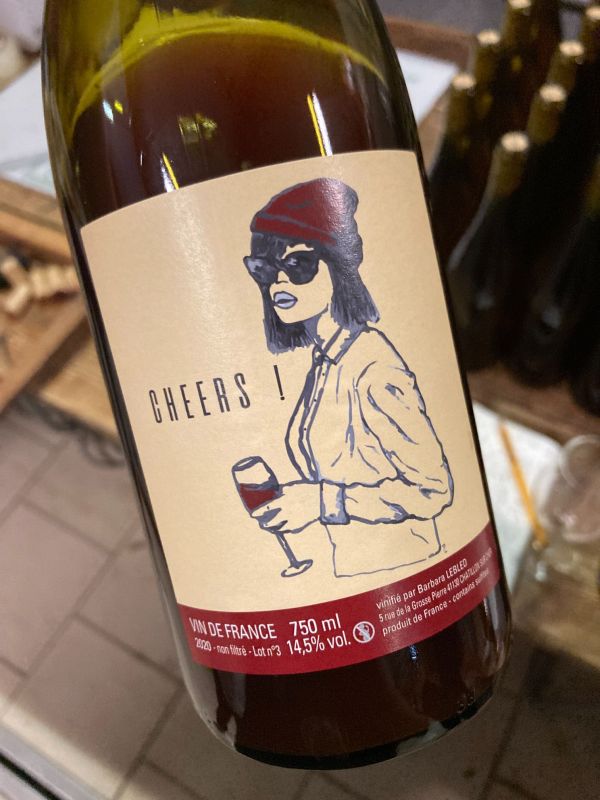 It tasted like a ripasso.
We also got to try the "Ca C'est Bon" 2020, which as of July 2021 still had 8 grams of sugar to ferment!!!
"At this point I think I'll add a little of the 2021 and hope it kick starts everything".
If the sugars can finish, it will actually be a pretty tasty wine (albeit very high in alcohol).
If you ever wondered what vignerons listen to in the cellar: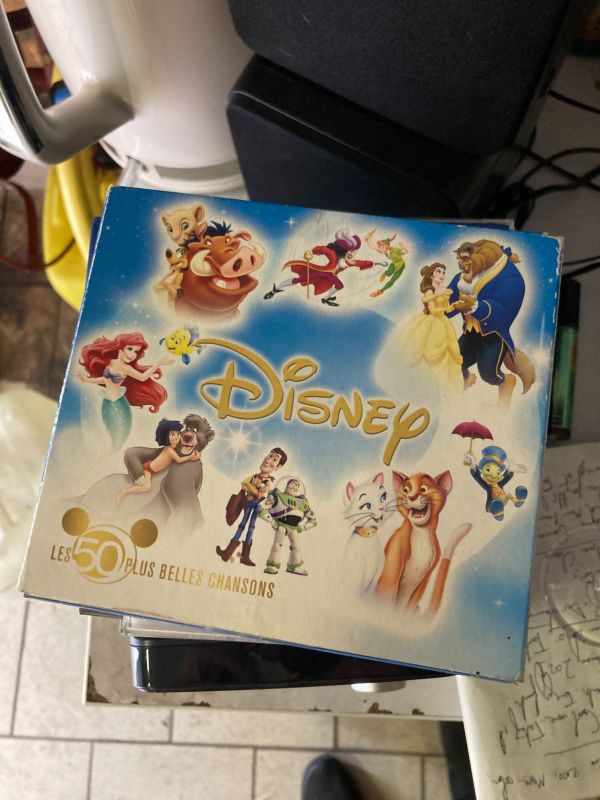 I think Laurent explained that his young nieces came to help with labelling one day or something. IDK, I think that might be a cover for his secret love of Hakuna Matata, Under the Sea, Be Our Guest and Everybody Wants to Be A Cat.
Barbara then showed us the small cellar where both her 2020 wines were still fermenting.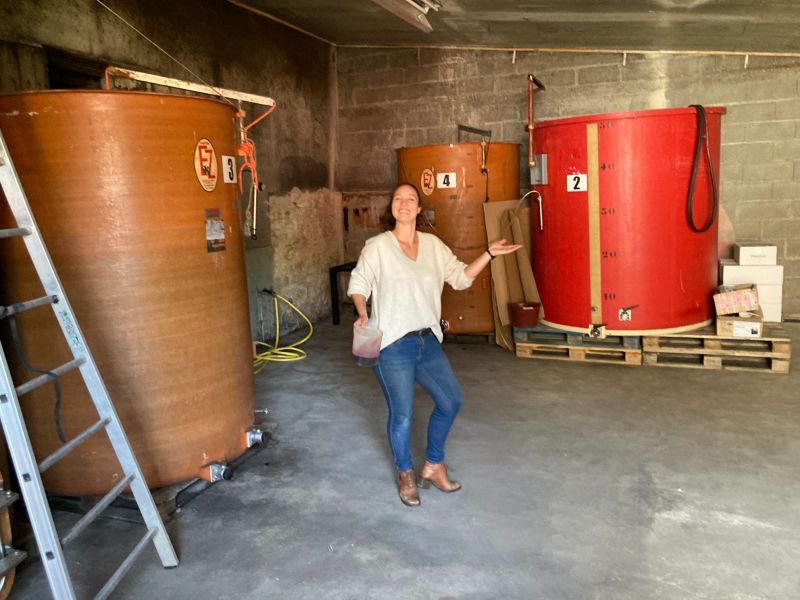 Before heading out, we tried two pet nat experiments, both in the earlier stages of a five year elevage sur lattes. They were quite explosive but very promising.
From the cellar Laurent wanted to show us his new storage facility, an old quarry.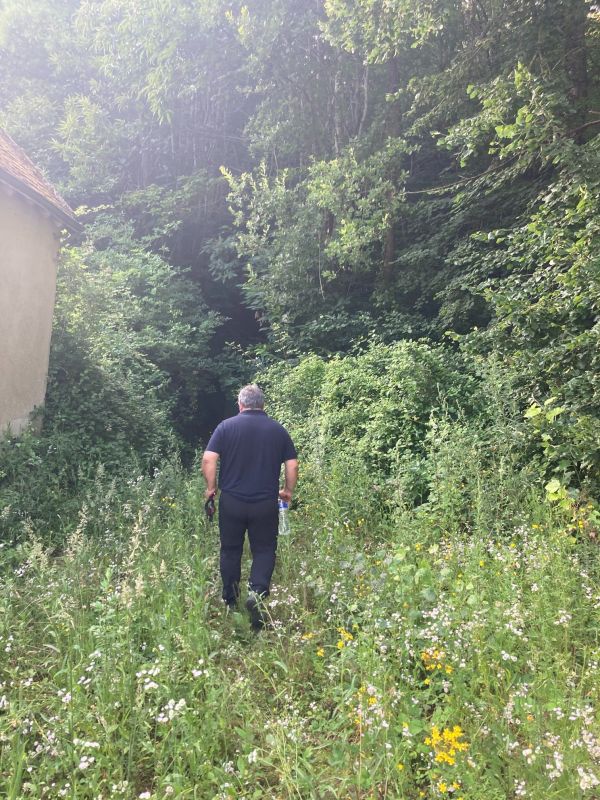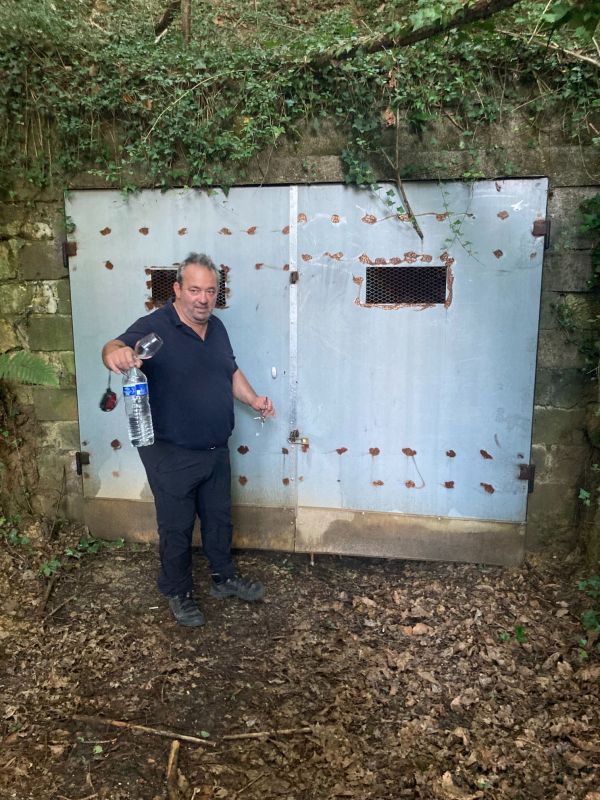 Before entering, he warned us it would be very cold in there and pitch black. Naturally we strapped lights on our heads.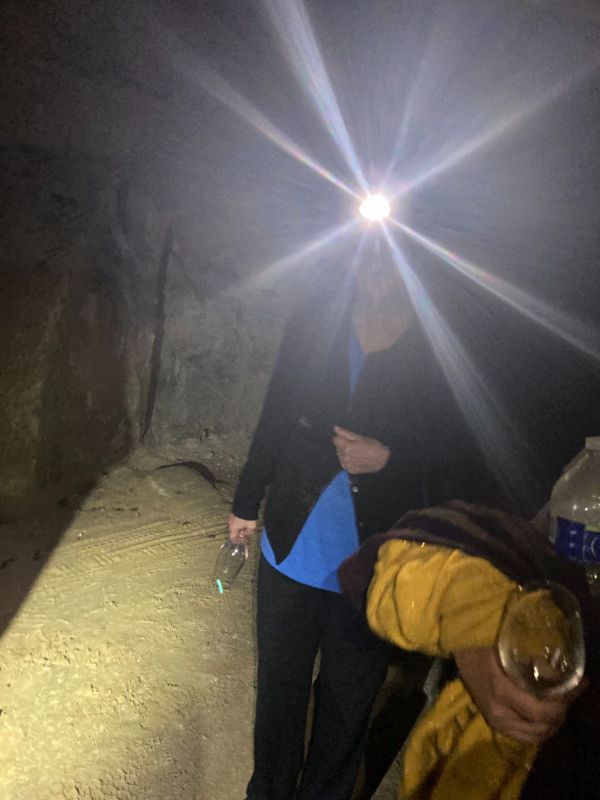 It was indeed freezing cold in there and the bottles are in a safe, controlled environment.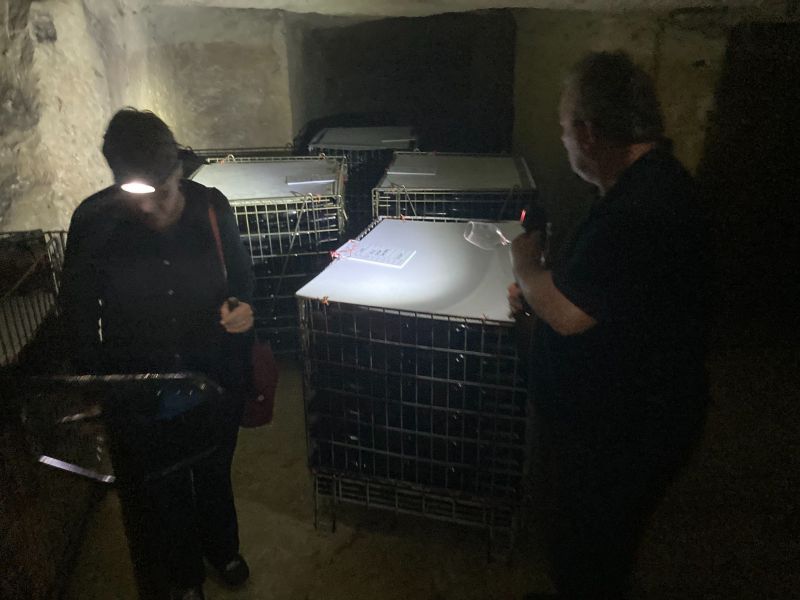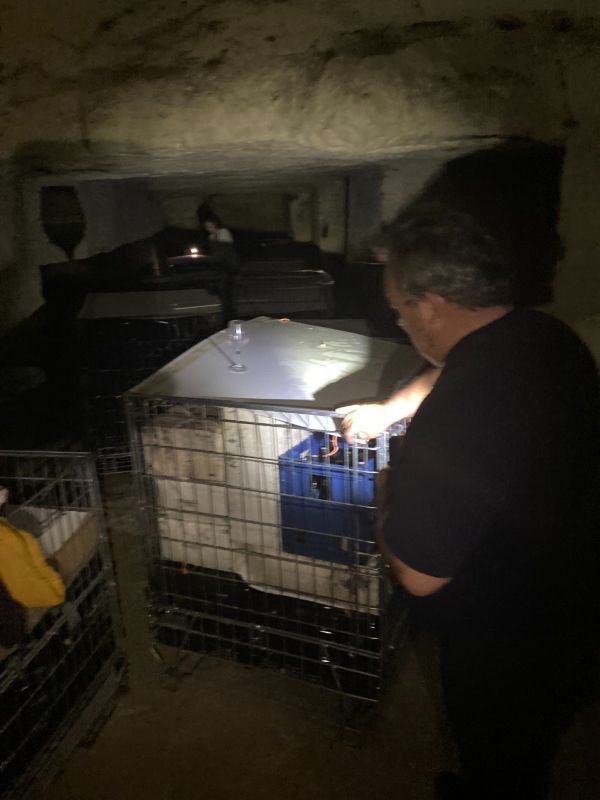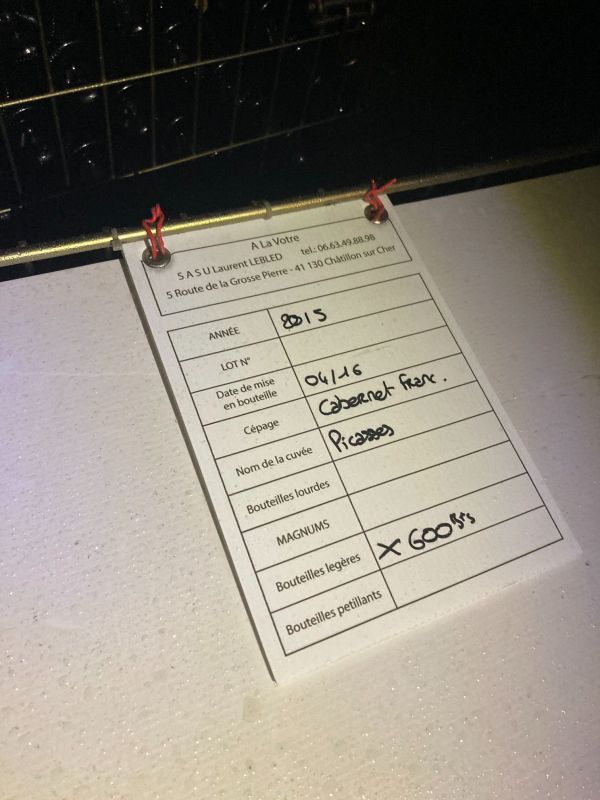 Still, we braved the cold to taste a 2019 "Je T'ais Dans la Peau".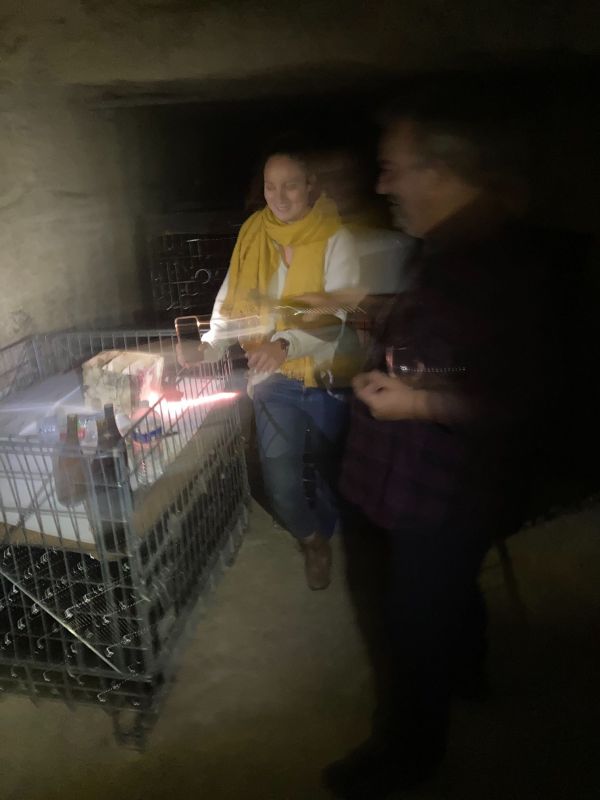 By this point everyone was hungry so we headed to Saint-Aignan to none other than... Le St.Aignan!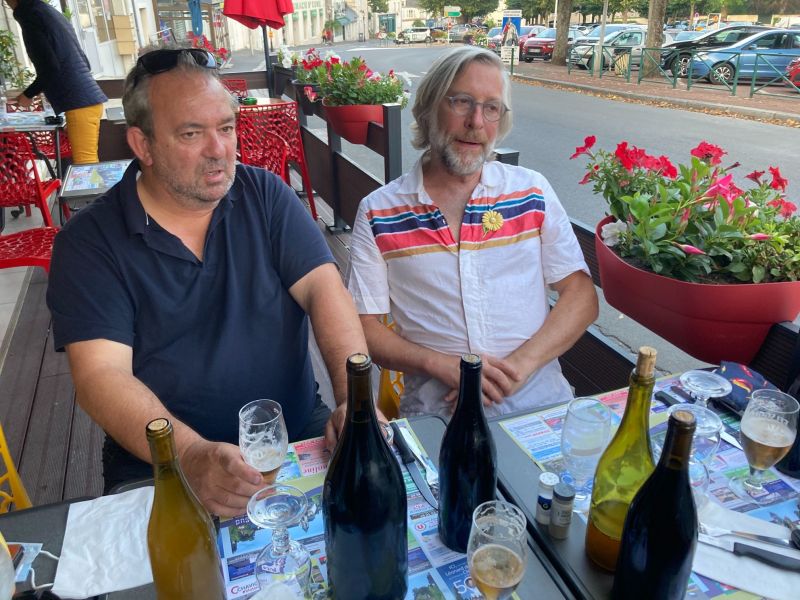 This no frills brasserie serves omelettes, steak-frites and one special item I almost jokingly: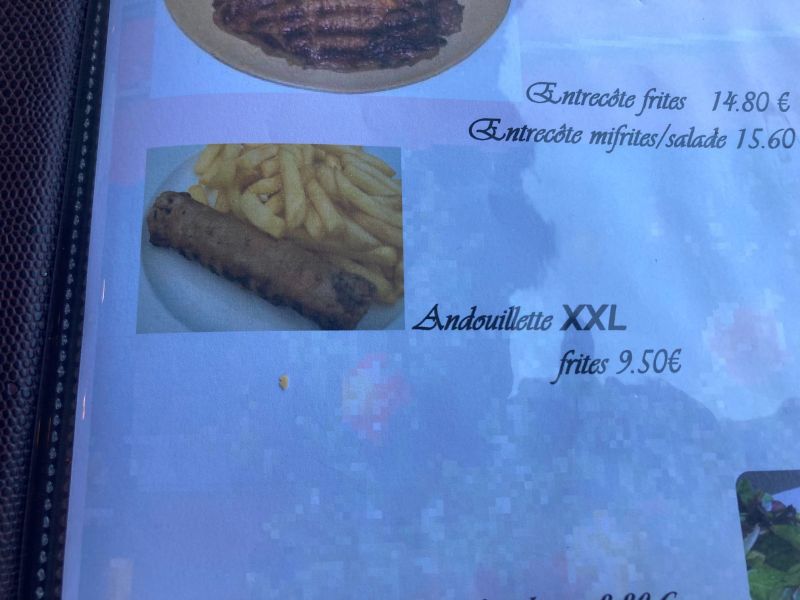 For the record, I am an andouillette fan. But let me tell you: there is a time and (in this case much more importantly) a place for this dish.
The lovely summer evening was only made better by the comically bad cover band performing in English somewhere out of sight. I was already cracking up at some of their song choices but the hilarity culminated with the group failing over and over at starting Where is My Mind by the Pixies. At least five times I had to hear the lead singer poorly belt out the OUUUUUHHH OUUUUUHHHHHH and sounding like a wounded whale only for the group to abruptly stop. Was he getting too emotional remembering the end of Fight Club? For a while they stopped playing completely so I assumed they'd just given up. But after a maybe 15 minute break, they were finally able to get the whole song out.
Surprisingly there was no encore.