Articles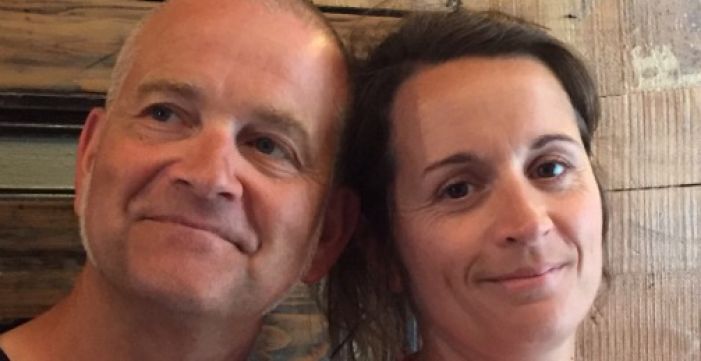 Claire et Florent Bejon Producer Profile
Claire et Florent Bejon Producer Profile
Read more…
//= $article['id'] ?>//=$article['url']?>//=Yii::t('app', 'Read more…')?>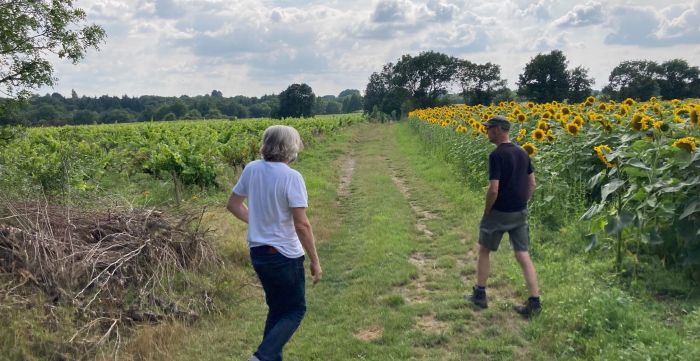 Philippe Chevarin 2021 Visit
This visit with Philippe Chevarin took place in July, 2021.
Read more…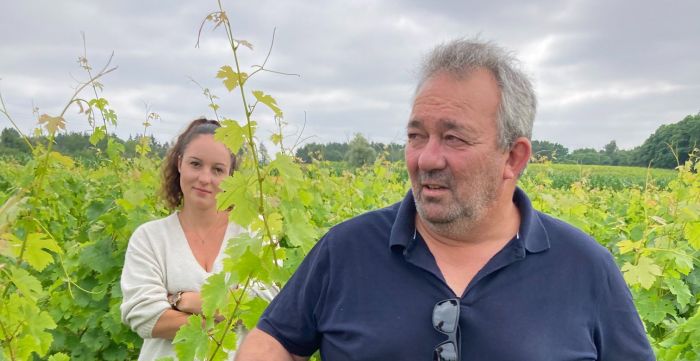 Laurent Lebled 2021 Visit
This visit with Laurent Lebled took place in July 2021.
Read more…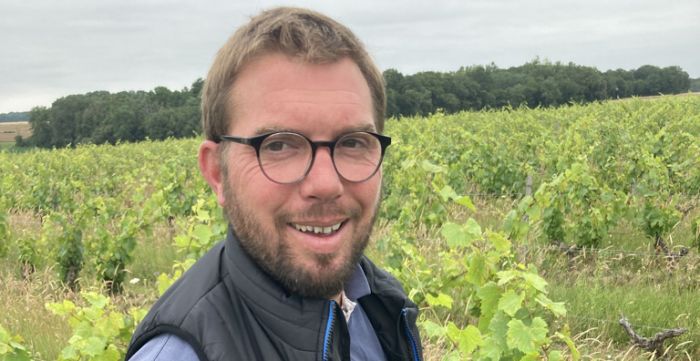 Pierre-O Bonhomme Visit (2021)
This visit to Piere-O Bonhomme took place in July, 2021.
Read more…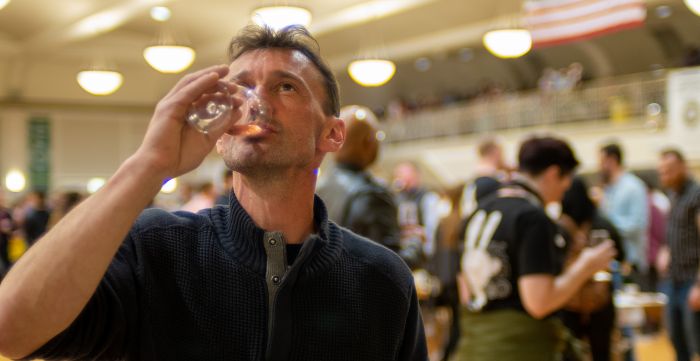 A Tribute to Olivier Lemasson
A Tribute to Olivier Lemasson
Read more…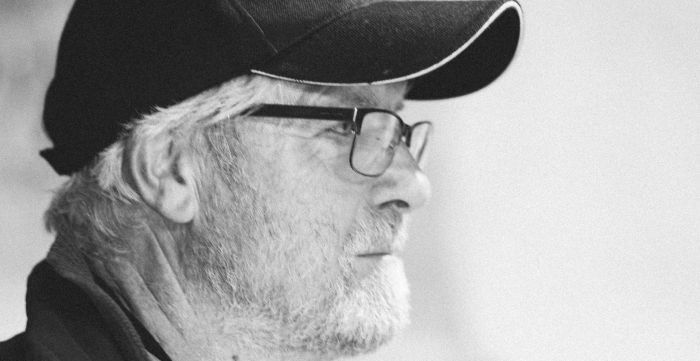 François Pinon (1951-2021)
François Pinon (1951-2021)
Read more…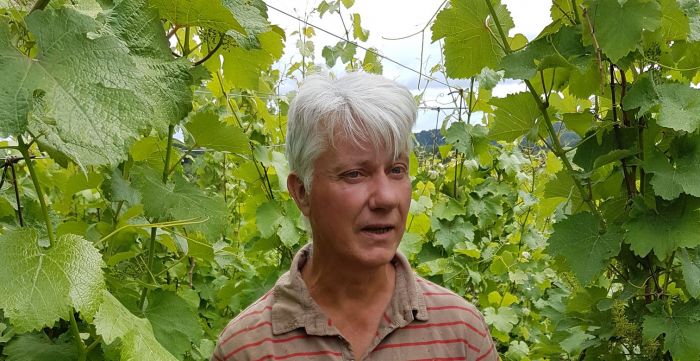 Bellivière's "Vignes en Foule" Experiment
Bellivière's "Vignes en Foule" Experiment
Read more…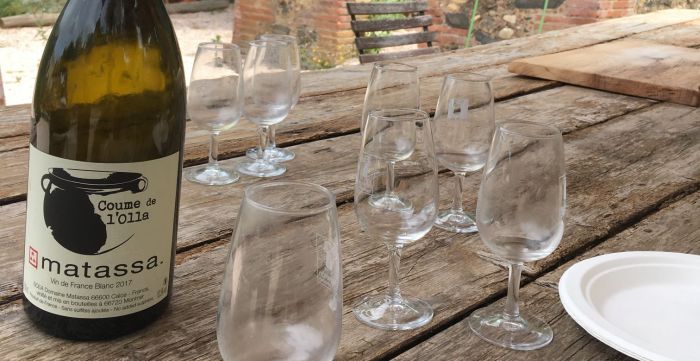 A 2019 Visit to Matassa's New House and Vines
This visit with Tom Lubbe took place in June, 2019
Read more…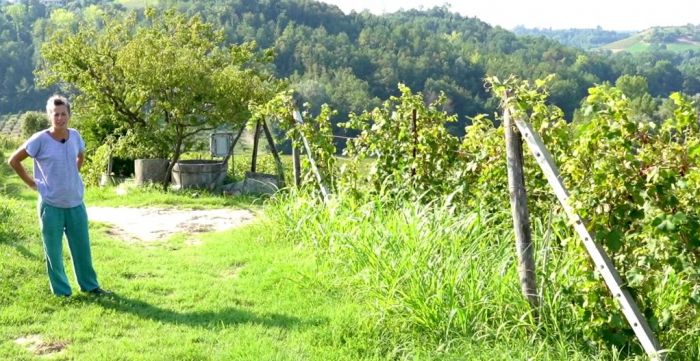 Video: A Day in the Life of Nadia Verrua
Video: A Day in the Life of Nadia Verrua
Read more…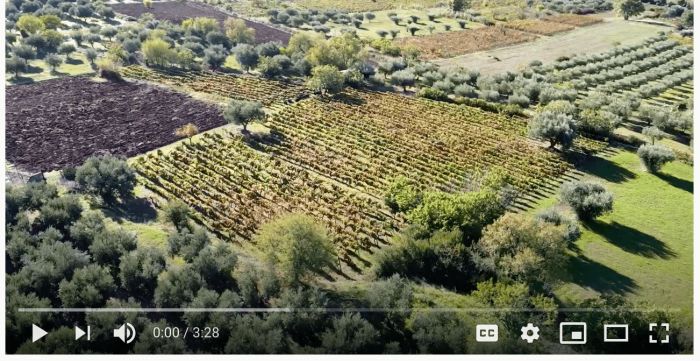 A Video Tour of L'Acino
A Video Tour of L'Acino's Vineyards
Read more…
‹
›
Article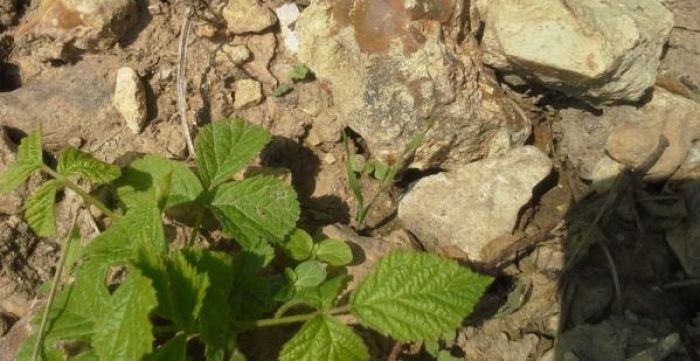 This visit to Domaine Le Briseau took place in July, 2013.
Words by Jules Dressner, photos by Jules Dressner and John Kafarski.
We began our visit in the parcel of Chenin Blanc that produces the "Kharaktêr" cuvée.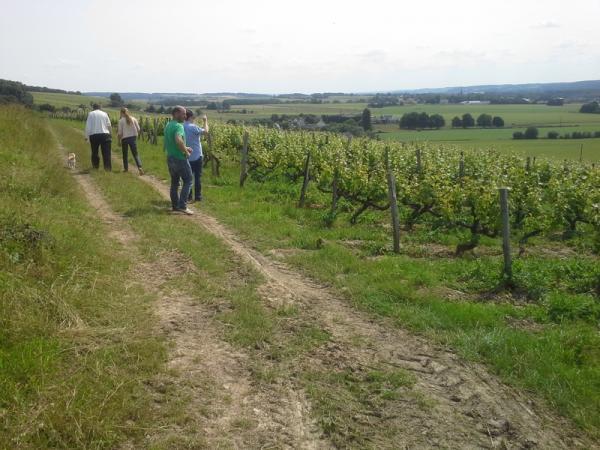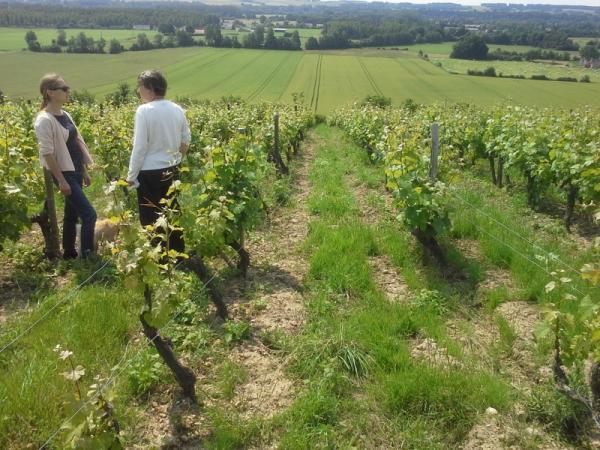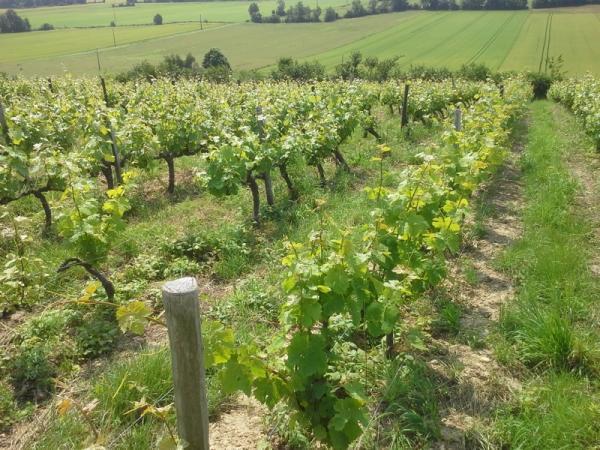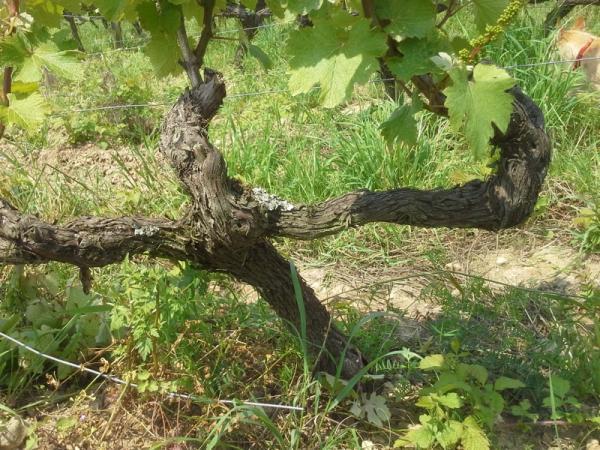 The soils here are composed of limestone and flint.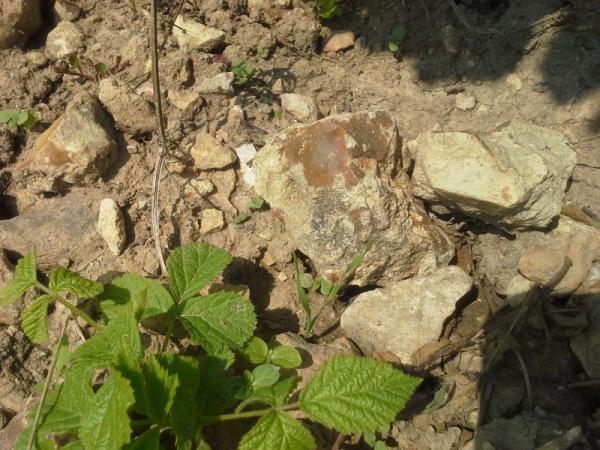 Recently, Nathalie had to rip out some old vines that were in bad shape and dangerous to work with the tractor.

"If I replant, we will definitely make it parallel to the slope like the rest of the vines."

With those old timers gone, the vines now average 45 years old.

Just a little further up, we drove up to an unassuming path that is actually the geographical divide between Jasnières and Coteaux du Loir. On the CdL side, three parcels of Pineau d'Aunis grow on the same limestone and flint soils as "Kharaktêr". The vines here are 35, total 75 ares and interestingly were much taller and developed than the Chenin we'd just seen.

I didn't take any pictures of these for some reason, so you'll just have to take my word for it.

From there, we jumped back into the LDM Mobile™ to visit the lieu-dit Le Briseau, the site the estate takes its name from.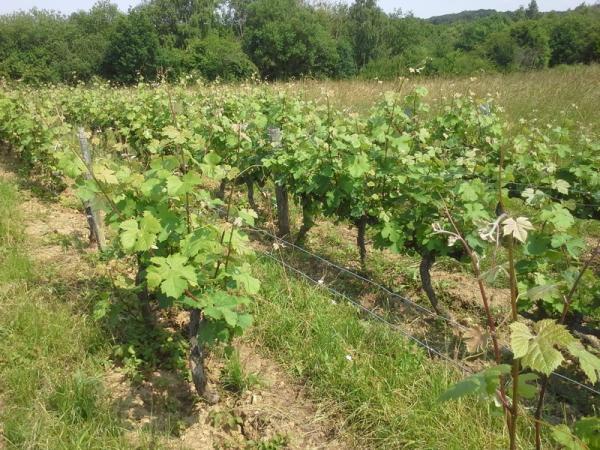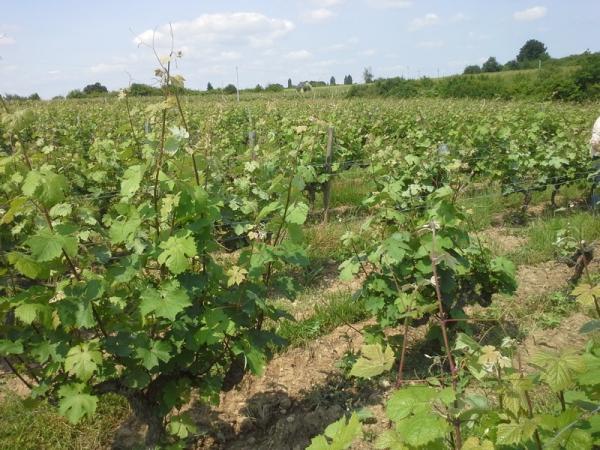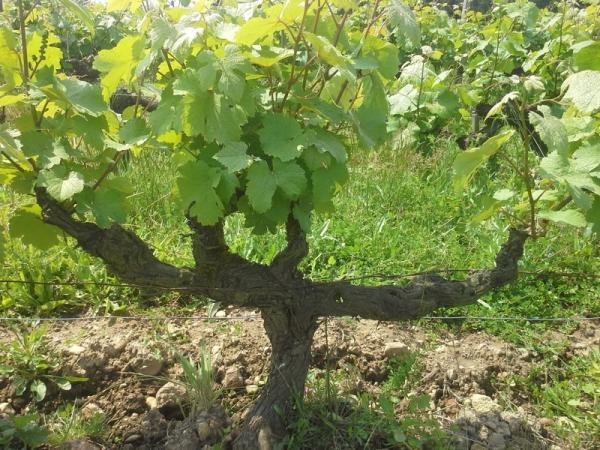 This was the first piece of land Christian and NatHalie purchased after moving from Vouvray. The land represents about 4 ha, with 1.36 ha planted in Chenin Blanc. Le Briseau roughly translates to "the shatterer", as the subsoil consists of a solid layer of flint that is near impossible to penetrate.

"Tractors and teals always break here."

The superficial soils consist of heavy clay mixed with very rocky chunks of flint.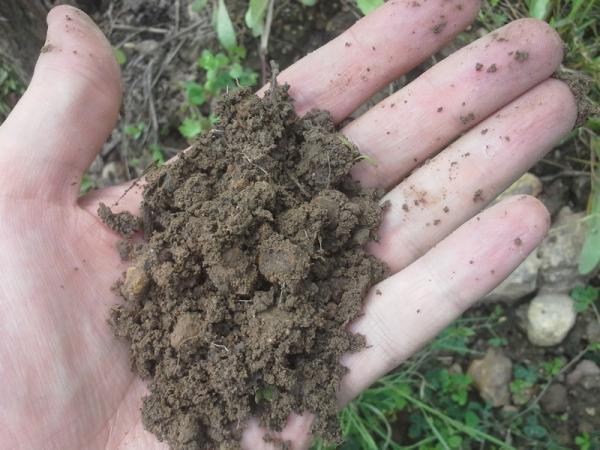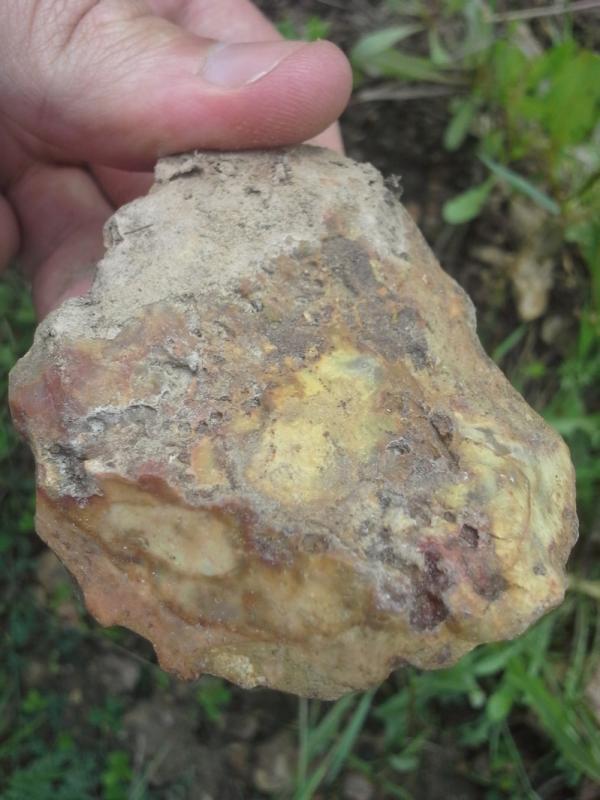 The oldest vines are 60+ years old and produce an insanely low 8hl/h. In really good years this produces the "Briseau Blanc", otherwise, as was the case in 2012, the wine is called "Patapon Blanc".

Le Briseau is a clos, and this peaceful atmosphere was where our late friend Christian Chaussard liked working the most. In bittersweet fashion, it was here that he had his fatal tractor accident last year. His ashes are buried at the foot of this shelter, just a few feet from the vines.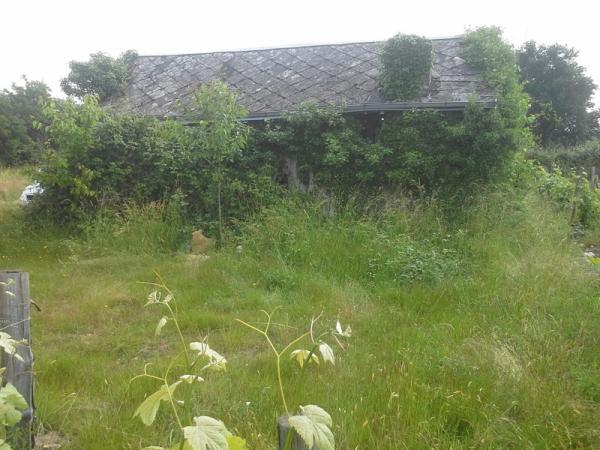 It's comforting (and admittedly poetic) that Christian would be one with the very soils he loved so much.

Heading back from Le Briseau, we drove back to Nathalie's home to taste some currently bottled stuff. I could tell you all about how good everything tasted, but I'd much rather show you PICTURES OF NATHALIE'S ADORABLE DOG GROVER!!!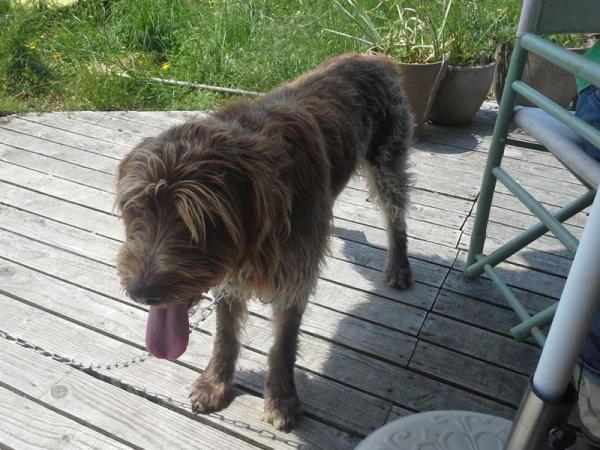 Our final vineyard visit was a quick walk to Le Briseau's other major lieu-dit, Les Mortiers.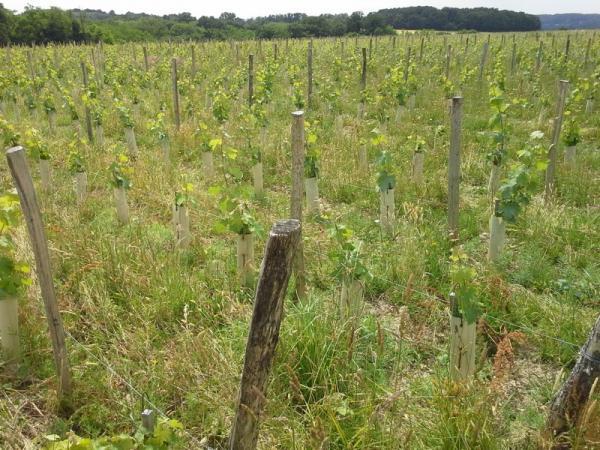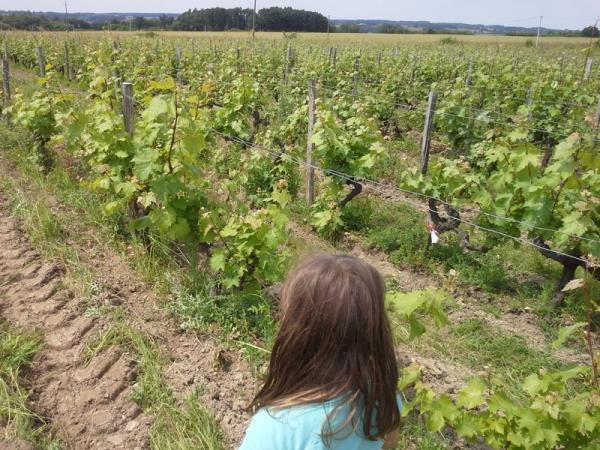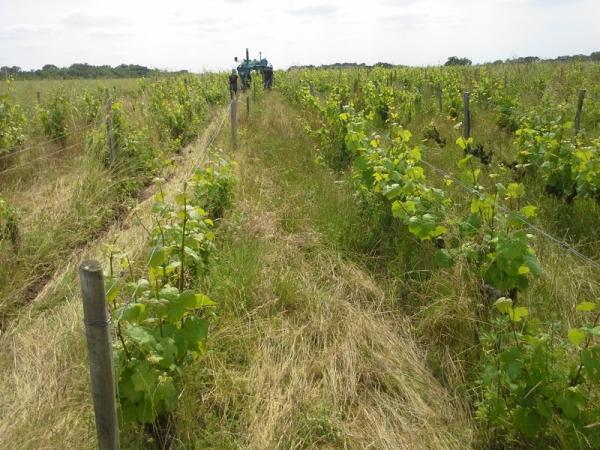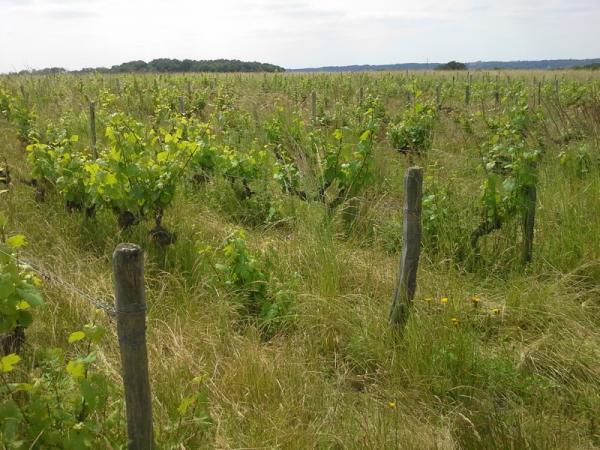 The soils here are heavy clay.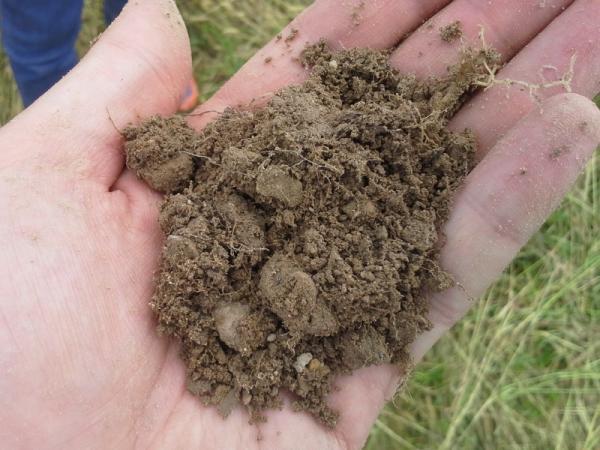 Les Mortiers roughly translates to "wet cement", because if it rains, the clay soils become impenetrable after drying up. A lot of impenetrable soils around these parts...

In total, four hectares of Pineau d'Aunis are planted here.

We ended our tasting in Nathalie's cellar, where we got to taste some stuff, including "Kharaktêr" 2009, 2011 and 2012, as well as "Les Mortiers" 2011.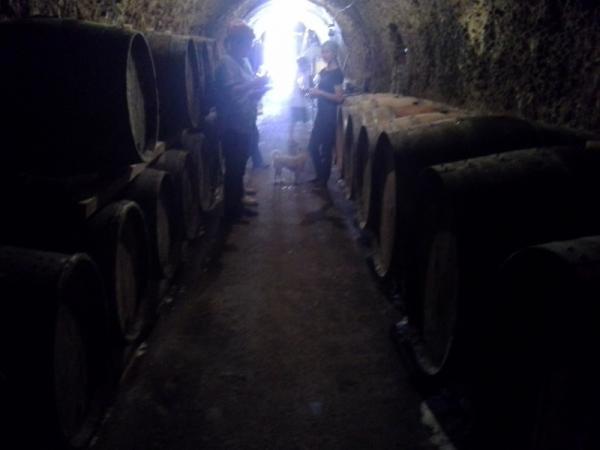 Before leaving, Grover made sure to mark his territory on the LDM Mobile™ so other vigneron dogs would know who's the boss.