Articles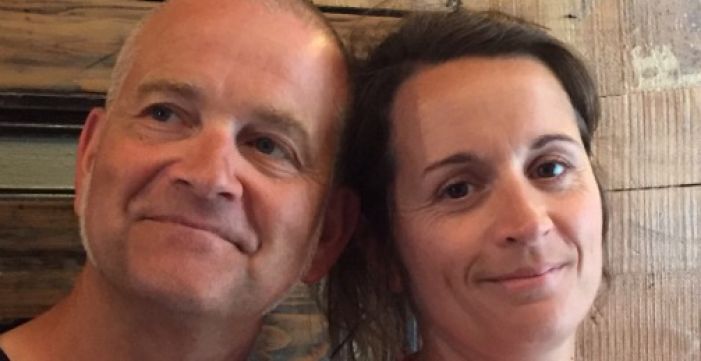 Claire et Florent Bejon Producer Profile
Claire et Florent Bejon Producer Profile
Read more…
//= $article['id'] ?>//=$article['url']?>//=Yii::t('app', 'Read more…')?>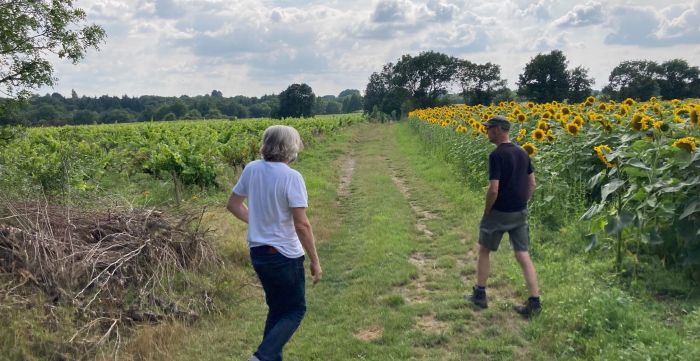 Philippe Chevarin 2021 Visit
This visit with Philippe Chevarin took place in July, 2021.
Read more…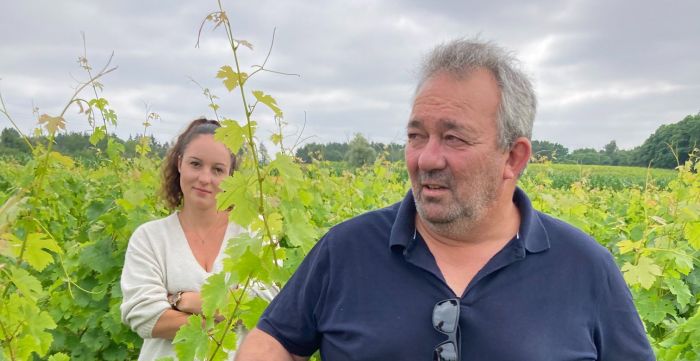 Laurent Lebled 2021 Visit
This visit with Laurent Lebled took place in July 2021.
Read more…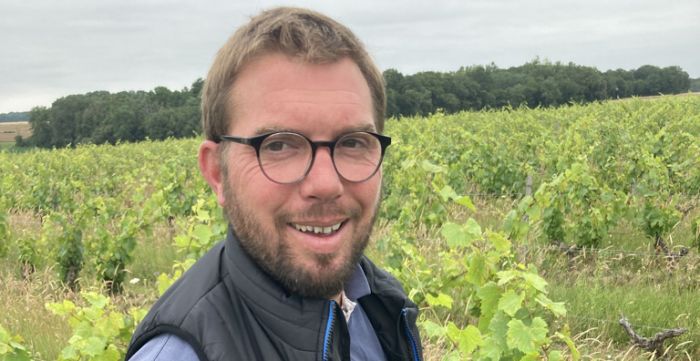 Pierre-O Bonhomme Visit (2021)
This visit to Piere-O Bonhomme took place in July, 2021.
Read more…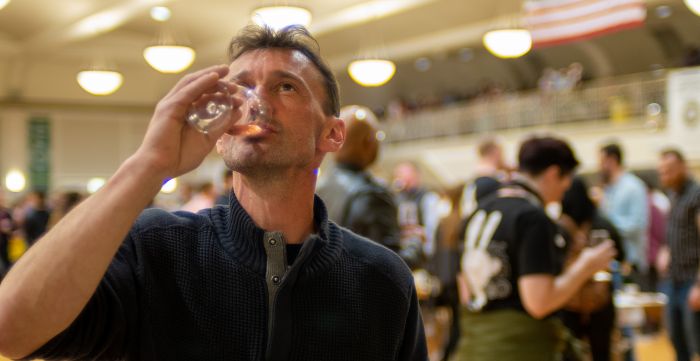 A Tribute to Olivier Lemasson
A Tribute to Olivier Lemasson
Read more…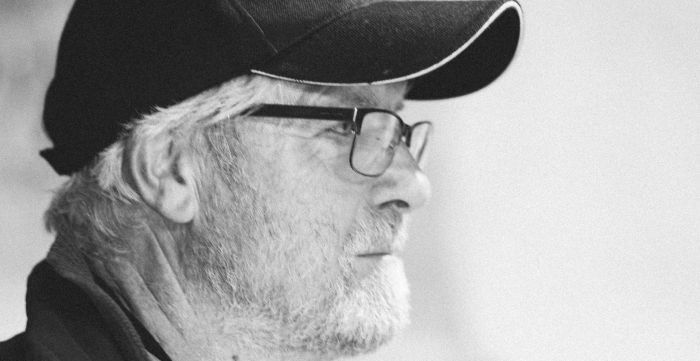 François Pinon (1951-2021)
François Pinon (1951-2021)
Read more…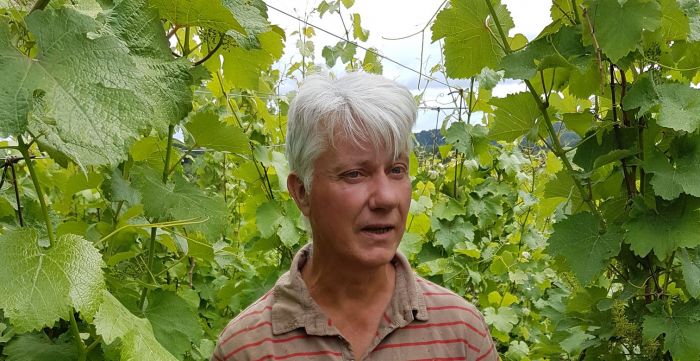 Bellivière's "Vignes en Foule" Experiment
Bellivière's "Vignes en Foule" Experiment
Read more…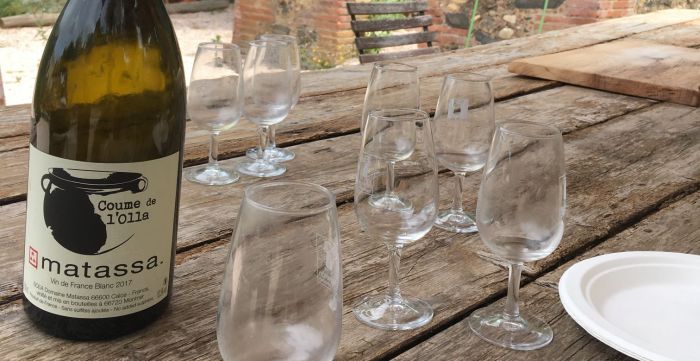 A 2019 Visit to Matassa's New House and Vines
This visit with Tom Lubbe took place in June, 2019
Read more…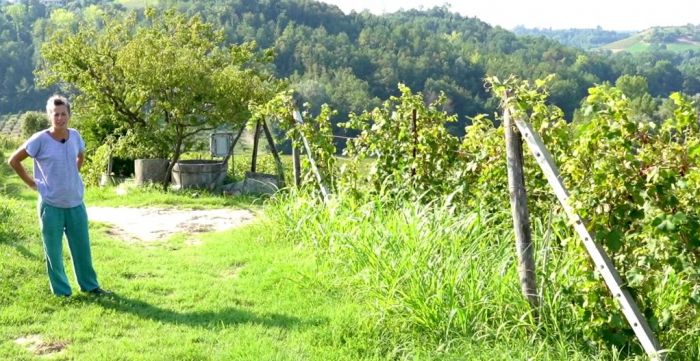 Video: A Day in the Life of Nadia Verrua
Video: A Day in the Life of Nadia Verrua
Read more…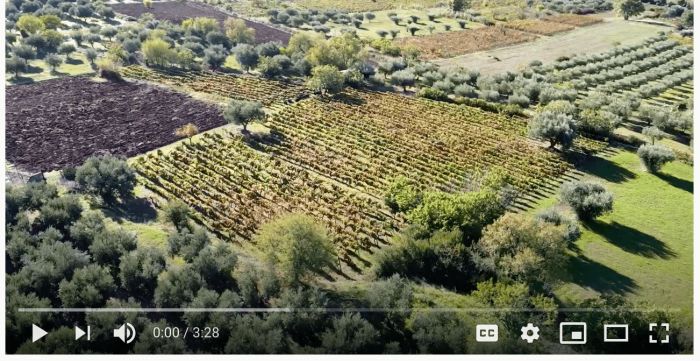 A Video Tour of L'Acino
A Video Tour of L'Acino's Vineyards
Read more…
‹
›
Article
Originally from the Jura, Mathieu Apffel has been producing wine in Savoie since 2013. He began making small amounts of Apremont with a friend before striking out on his own in 2017. That year, he was able to acquire land and a cellar from a retiring vigneron and produce a first vintage under his name.
Located in the village of Saint-Baldoph, the majority of Mathieu's land consists of Jacquère vines planted outside the winery: a serene three hectares surrounded by quaint houses and, not too far in the distance, the imposing Massif de Chartreuse. The vines are 30 to 70 years old, 250-350m in altitude, exposed southeast and planted on clay and limestone soils heavy in fragmented mica-schist and quartz brought by ancient glaciers. The rest of the vines are planted in the nearby village of Saint-Alban, where Jacquère grows alongside Altesse on a steep, gravelly hill. Though 80% of the production consists of white wine, a small amount of Gamay and Mondeuse is also produced.
Though not abusive in his farming, the prior owner worked conventionally and Mathieu is converting the estate to organic viticulture as well as using biodynamic techniques to enhance the energy inside the farm's ecosystem. For the moment he has not worked the soils in any capacity: grass grows free, though he believes he will start in 2020. 100% of the work is done manually, though again, he owns a small tractor that he will begin using when he works the soils.
In the cellar, Mathieu comes from the "infusion" school of winemaking: eschewing the traditional concept of extraction, the goal is to slowly and subtly impart flavor to the juice with whole-clusters: think of it as making tea instead of brewing coffee. The fermentations take place in stainless and fiberglass tanks as well as barrels; this is more by necessity than anything else, as he inherited the vessels with the winery and is at his very beginnings. Though not dogmatic, Mathieu firmly believes in making wine without filtration or the addition of sulfur:
"Since I started making wine in 2013, I've always used native yeasts, but would gently filter the wines and add sulfur at bottling. At a certain point I started realizing that I loved the wine BEFORE it was bottled. The finished product felt like it was stripped of something essential. I think the solids in the wine are super important. So I started experimenting, failed quite a bit but now feel comfortable working this way."