‹
›
Article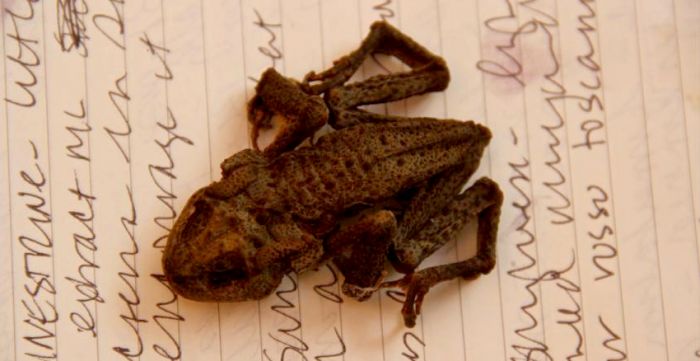 Montesecondo Visit (2011)
This visit to Montesecondo took place in November, 2011.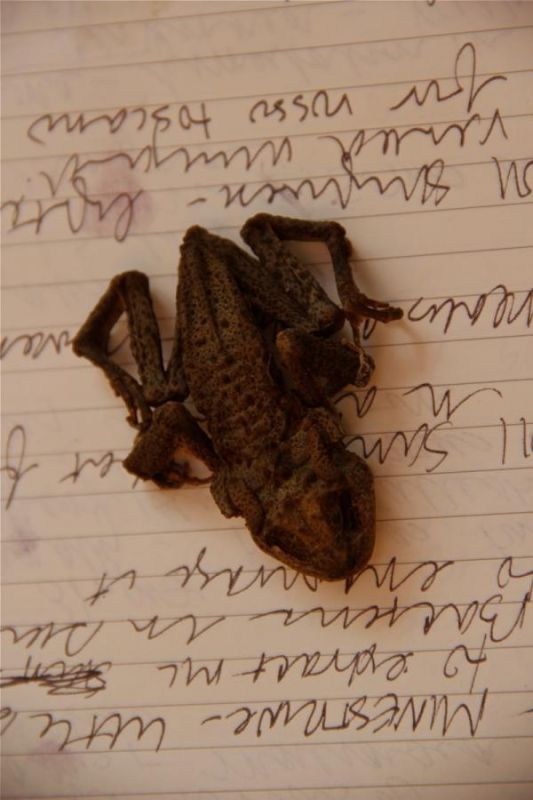 Words by Jules Dressner, photos by Alex Finberg.
Mere minutes after arriving to Montesecondo, Alex found a dead toad that looks exactly like the estate's logo. We then stepped up to Silvio Messana's cantina.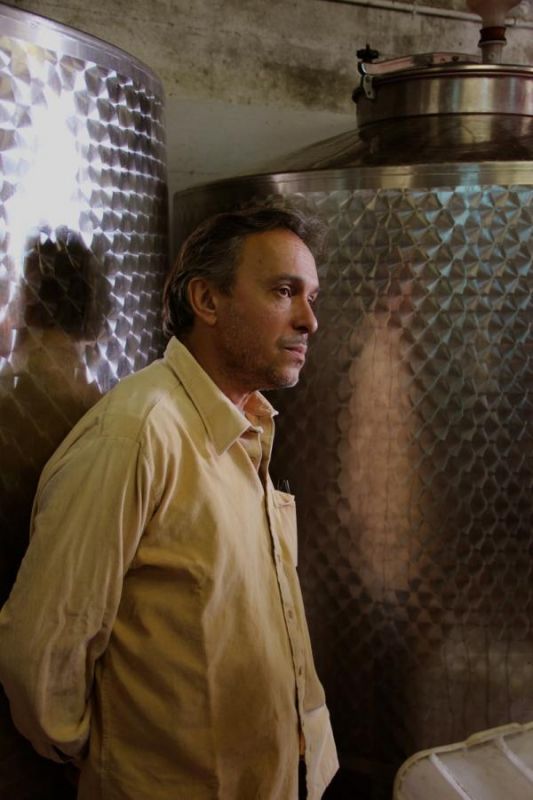 I swear he was more excited to see us than he looks in the picture. Silvio had a very challenging 2011 harvest but after some initial worries the wine is turning out to be just fine. We tasted a tank sample of the 2011 young vine Sangiovese which spent a lot of time on the lees that had very good acidity and lively fruit. The old vine Sangiovese was darker in color and more concentrated in fruit and minerality.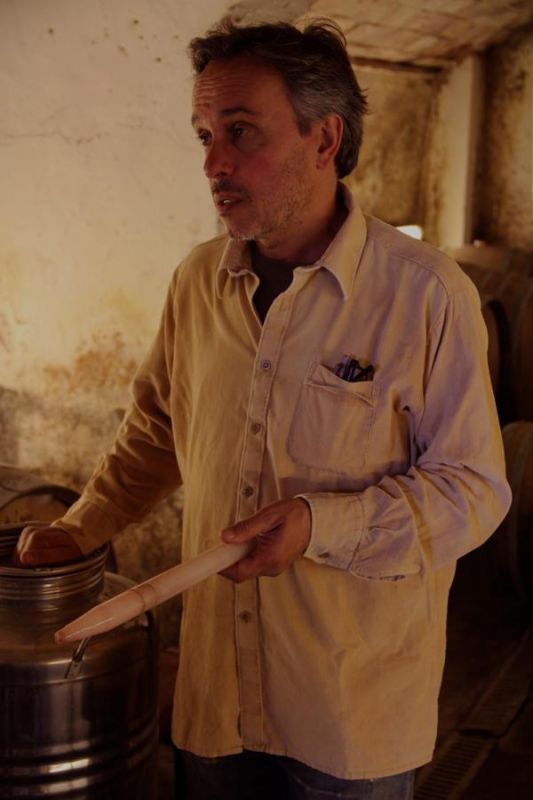 We then tasted some old vine Sangiovese that had been fermented in amphora. Silvio got his inspiration from tasting Foradori amphora wines, and he uses the same ones as Elisabetta. The juicy quality of the fruit and lighter body of the wine reminded me of Beaujolais.

Before heading to the cellar, Silvio offered to let us taste a vat of 100% Colorino yet to be blended into this year's Chianti Classico. Colorino is an indigenous varietal traditionally blended with Sangiovese and Canaiolo to make Chianti; it used to be way more prominent but the D.O.C's aspirations to emulate Bordeaux in the last 30 years have seen it all but disappear, and instead it has been replaced with Cabernet Sauvignon, Merlot and Syrah.

We then made a quick trip to the cellar where Silvio blended a sample from three barrels of what will be the 2010 Chianti Classico. Put your orders in early: It's fresh, lively, delicious, and will be bottled in January.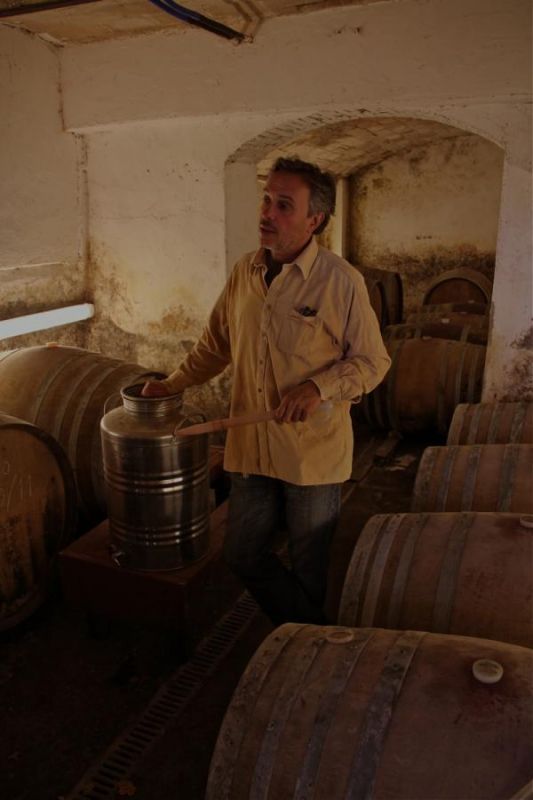 Here's Kevin's "Wine Spectator Editorial" pic.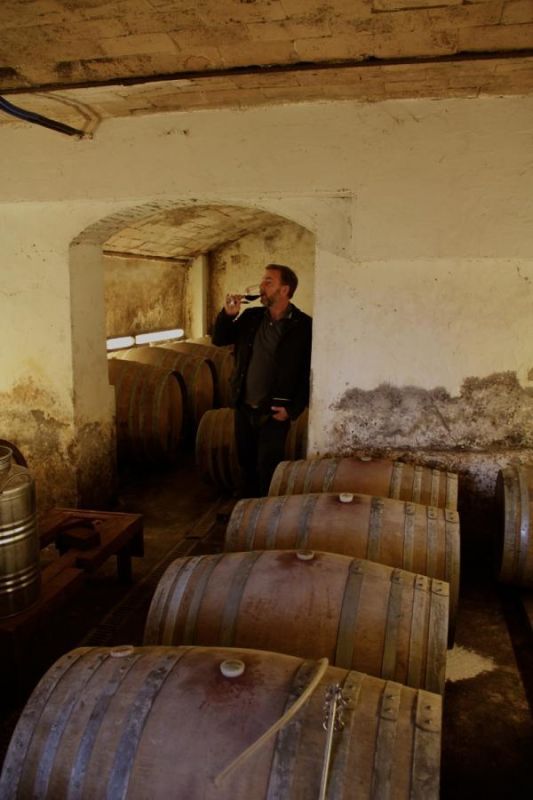 It was then time to take a tour of the vines.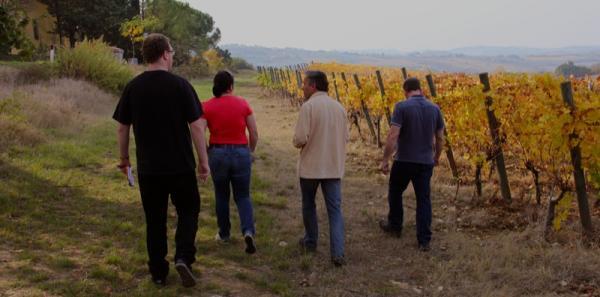 All of Silvio's vines surround his house, and are composed of three separate and distinct soil types: the vineyards closest to the village are sandy soils, the lower blocks are clay and the top of the hill is composed of heavy clay and Galestro (heavy alluvial rocks similar to the galets rond in Chateauneuf).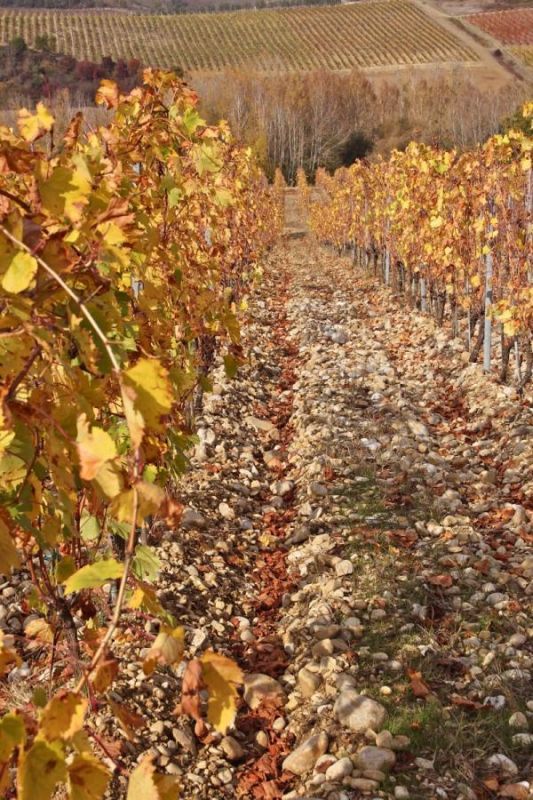 First we checked out some clusters of Trebbiano and Malvasia still hanging out and waiting to be harvested to make Passito.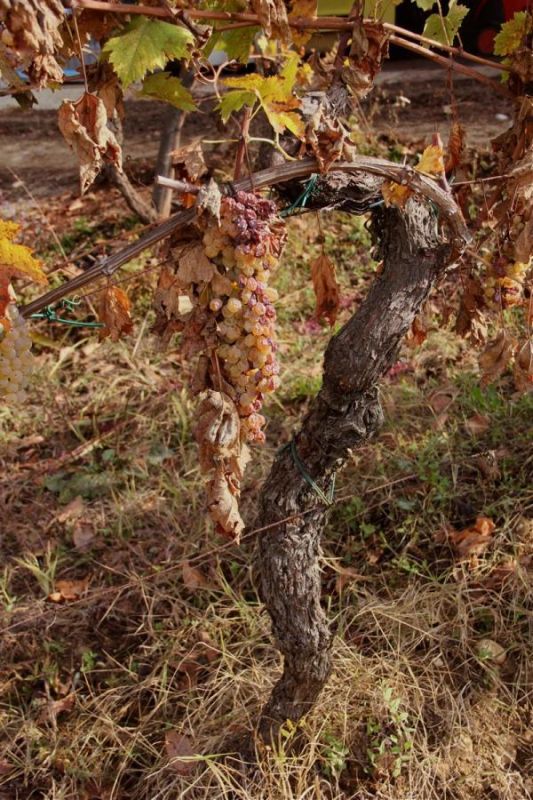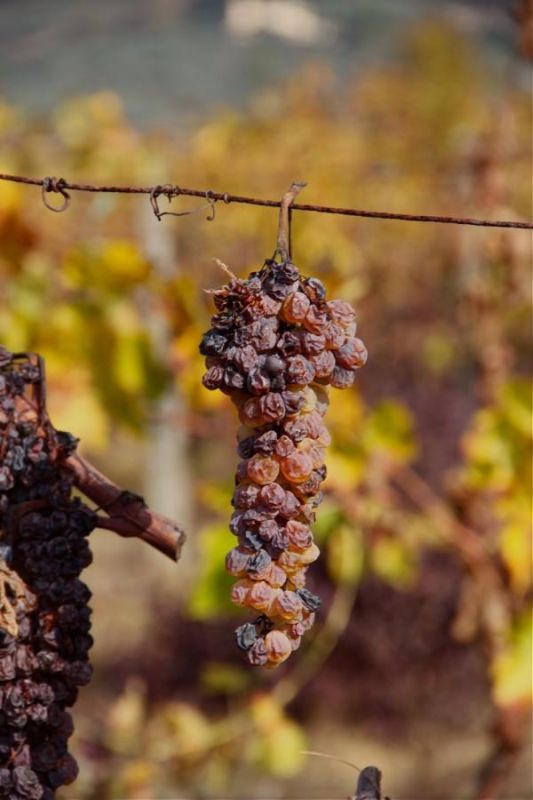 After a tour of the Sangiovese, Canaiolo and Colorino vines, Silvio filled us in on an innovative experiment of his which seemingly will shape the look and style of the vineyard in the future.

Guyot is the typical vine training system in Chianti, but Silvio feels that he's had a great deal of frustration dealing with an excess in leaves, which he feels smother the vines. In such -and continuing the pattern of our vignaiolis questioning and changing their vine tending to better suit their work- Silvio has begun planting and re-grafting many vines in the alberello style.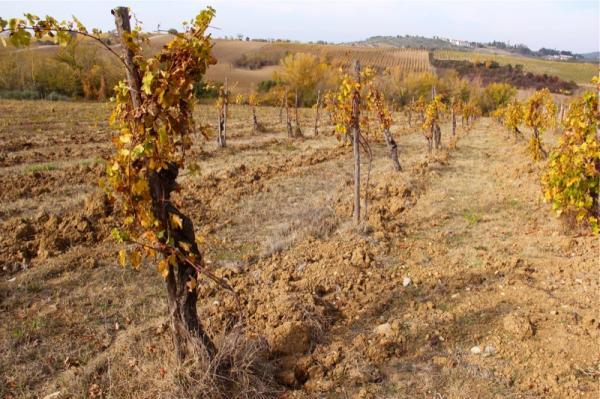 He feels that this way the grapes can hang loose, not be bunched up and benefit from more air. Furthermore, he is planting them on attached poles with each vine quite separated from the next in order to avoid having to use wires in the future but also to give each vine enough space and soil for it excel.

As far as he knows, he is the only person doing this in Chianti.