Articles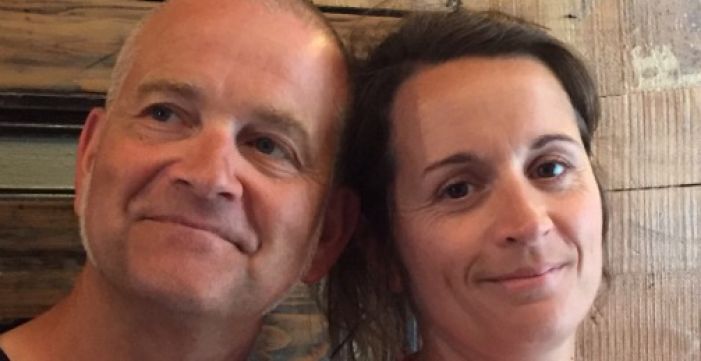 Claire et Florent Bejon Producer Profile
Claire et Florent Bejon Producer Profile
Read more…
//= $article['id'] ?>//=$article['url']?>//=Yii::t('app', 'Read more…')?>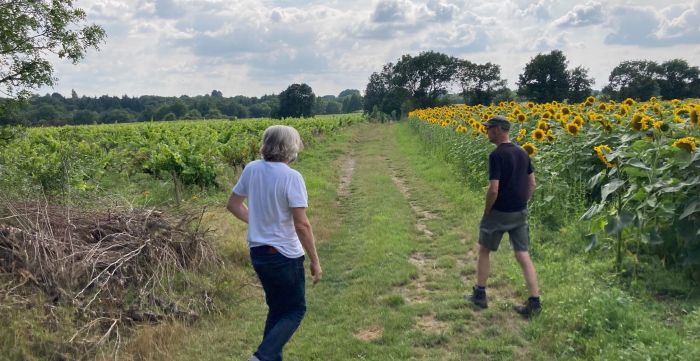 Philippe Chevarin 2021 Visit
This visit with Philippe Chevarin took place in July, 2021.
Read more…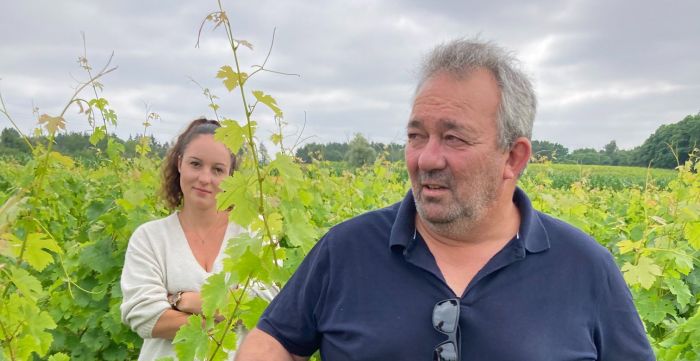 Laurent Lebled 2021 Visit
This visit with Laurent Lebled took place in July 2021.
Read more…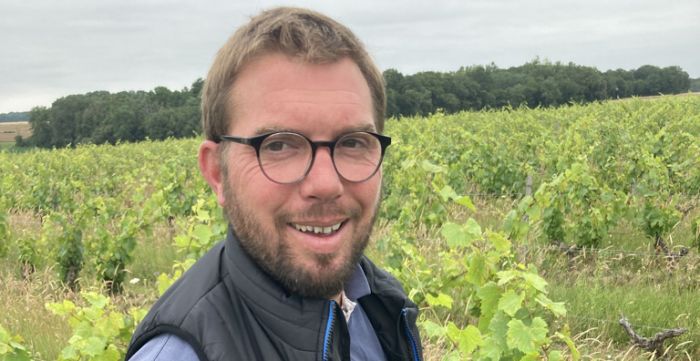 Pierre-O Bonhomme Visit (2021)
This visit to Piere-O Bonhomme took place in July, 2021.
Read more…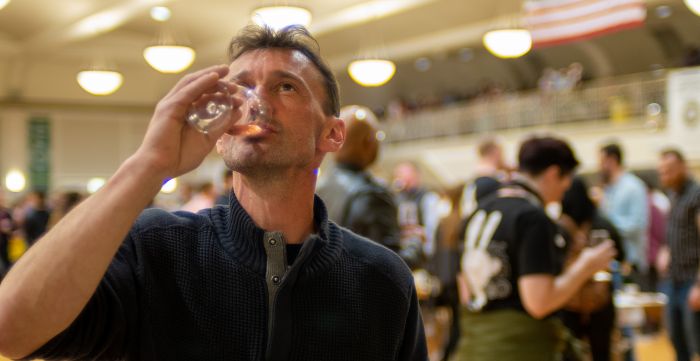 A Tribute to Olivier Lemasson
A Tribute to Olivier Lemasson
Read more…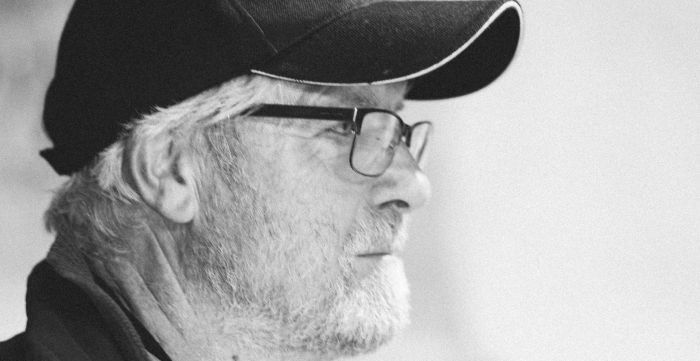 François Pinon (1951-2021)
François Pinon (1951-2021)
Read more…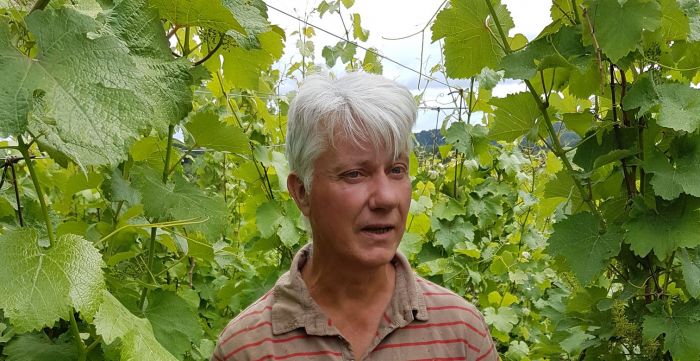 Bellivière's "Vignes en Foule" Experiment
Bellivière's "Vignes en Foule" Experiment
Read more…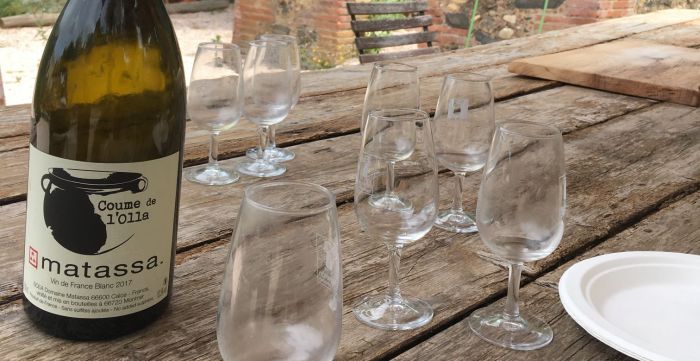 A 2019 Visit to Matassa's New House and Vines
This visit with Tom Lubbe took place in June, 2019
Read more…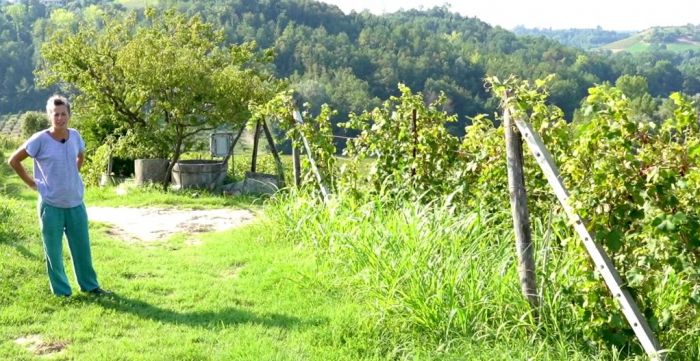 Video: A Day in the Life of Nadia Verrua
Video: A Day in the Life of Nadia Verrua
Read more…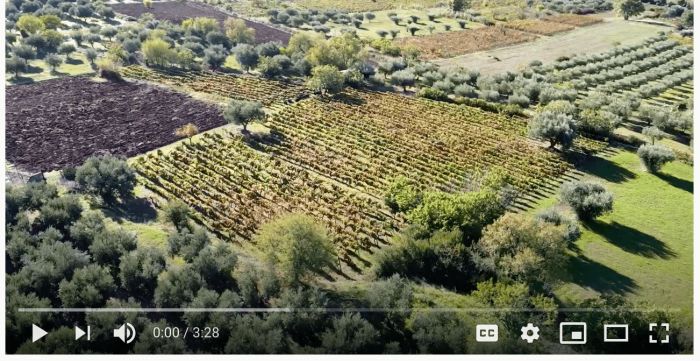 A Video Tour of L'Acino
A Video Tour of L'Acino's Vineyards
Read more…
‹
›
Article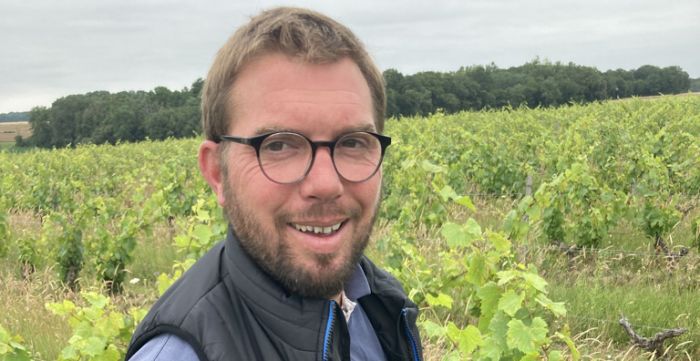 Pierre-O Bonhomme Visit (2021)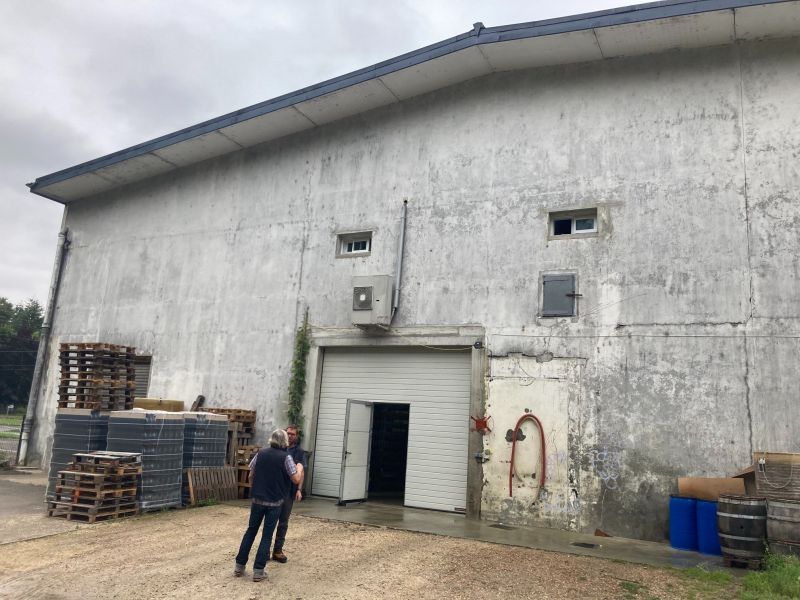 Words and photos by Jules Dressner.
We pulled up to Pierre-O's large, indescript chai on a humid, overcast day. Denyse was late (with impeccable timing she got there right at lunch time) so we got started without her by visiting the cellar.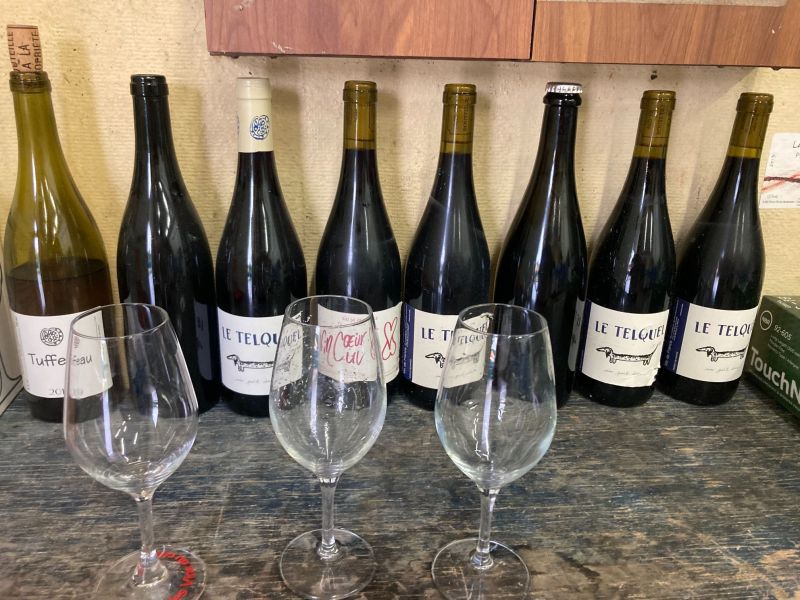 Pierre-O took it over in 2016. It used to be a fruit coop in the 1970's, which has proven beneficial because it was already well insulated. It had been inactive for decades, save for a small part of the edicife used for the storage of the Puzelat and later Puzelat-Bonhomme négoce wines. Many relics from those days can still be spotted: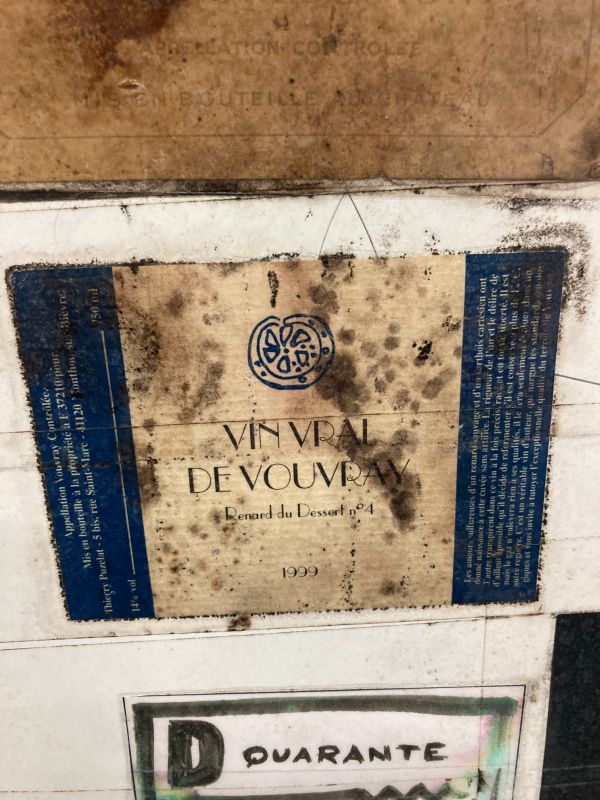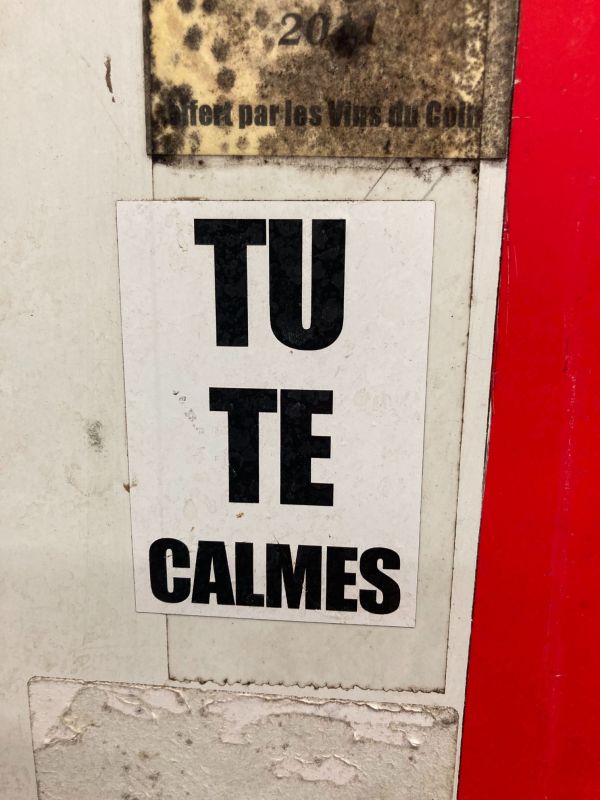 The front room pictured above is used for bottling and storing orders before pickup. There is another large room for stocking bottles and an even larger area where Pierre-O vinifies.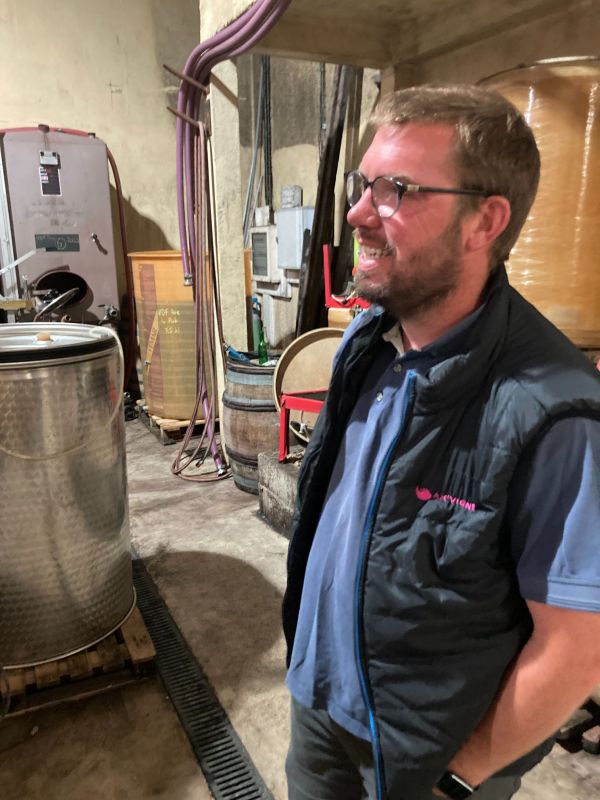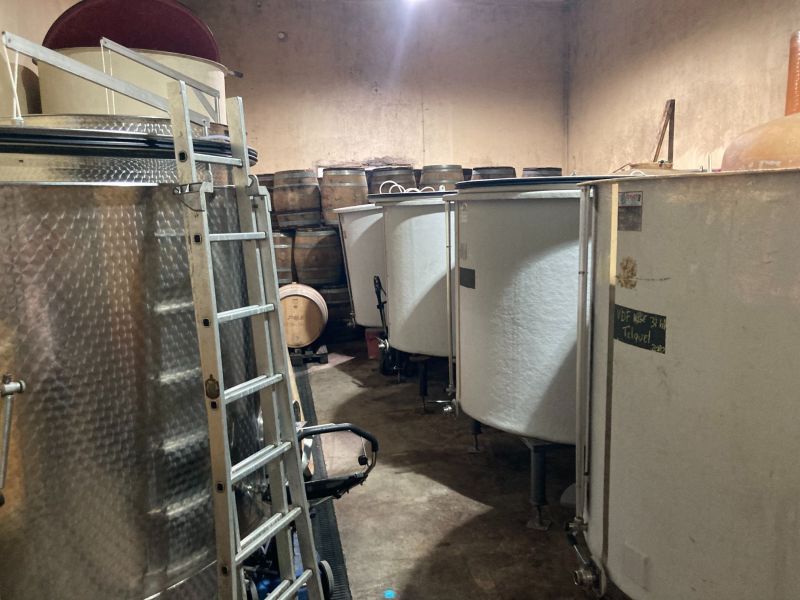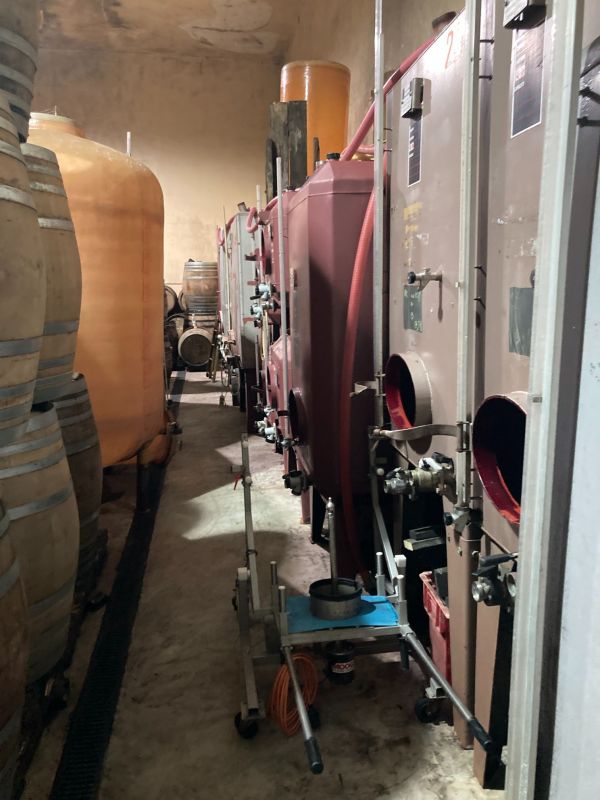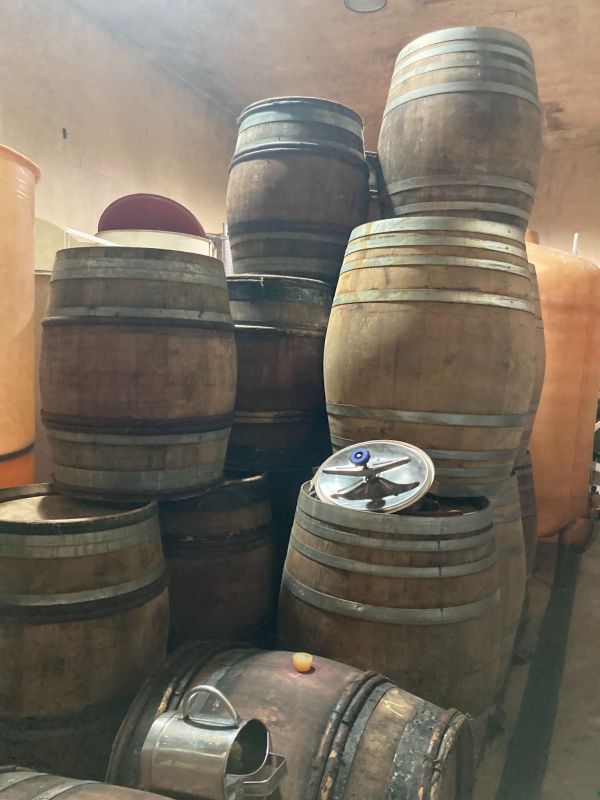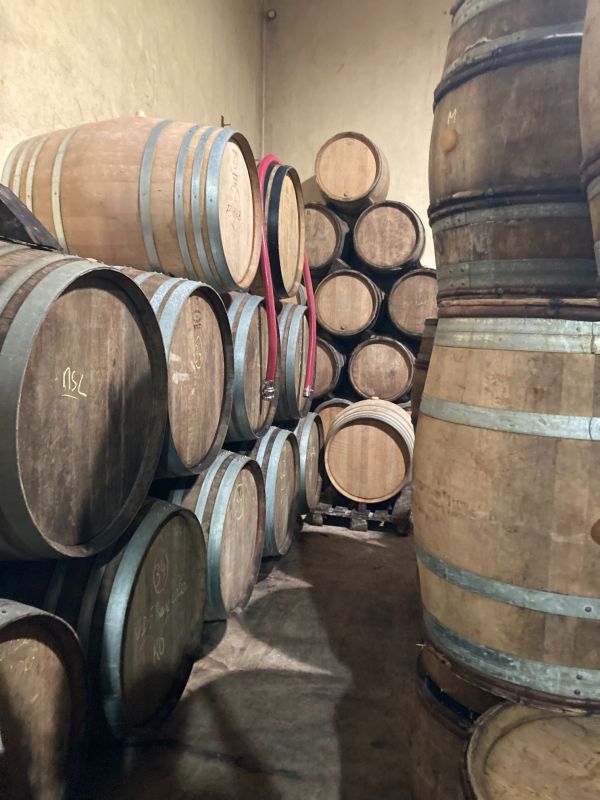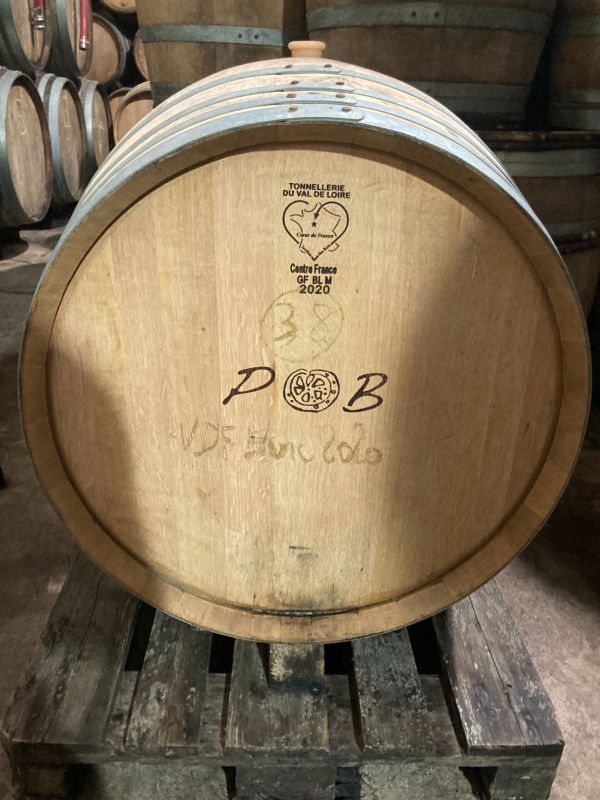 The fiberglass and stainless steel tanks are you used for macerations and stocking wine right before bottling. The vast majority of the wines ferment and/or age in old barrels.
Before tasting, we decided to go check out some vines. Our first stop was a 2.6 hectare plot planted in Sauvignon, Gamay, Chenin Blanc and Côt.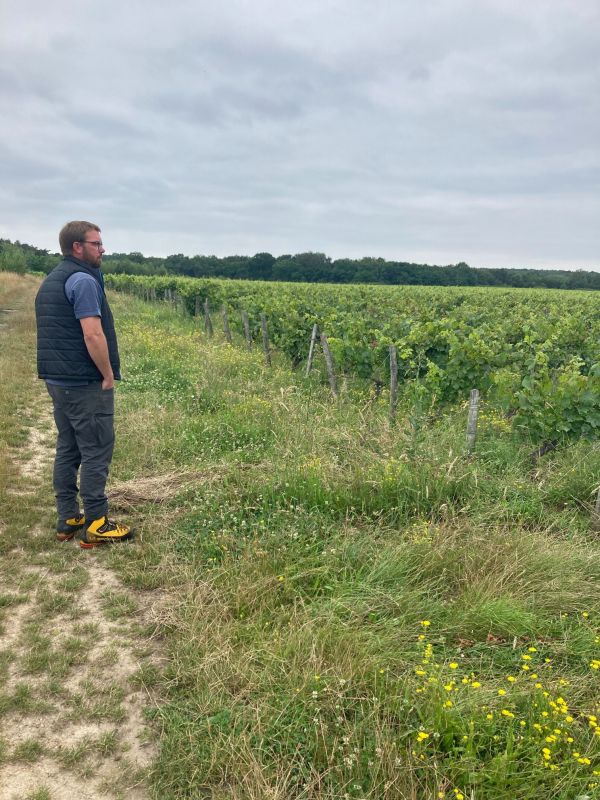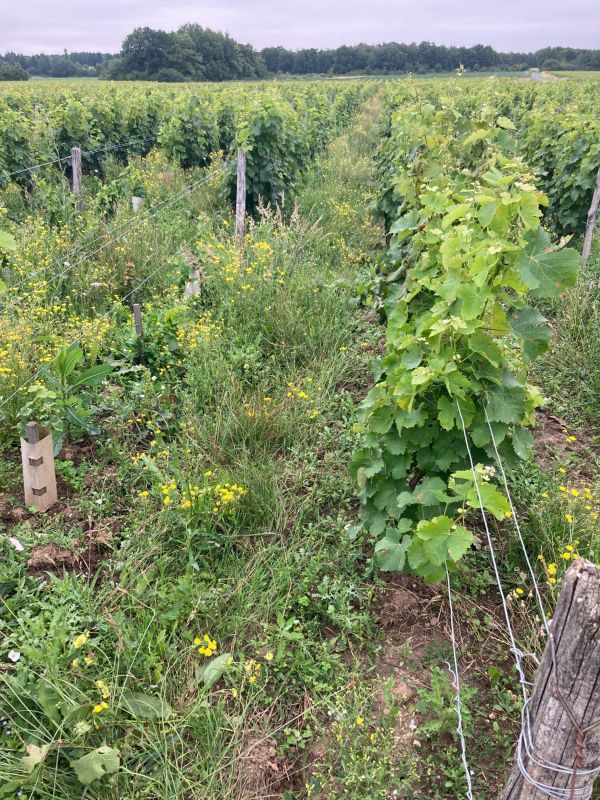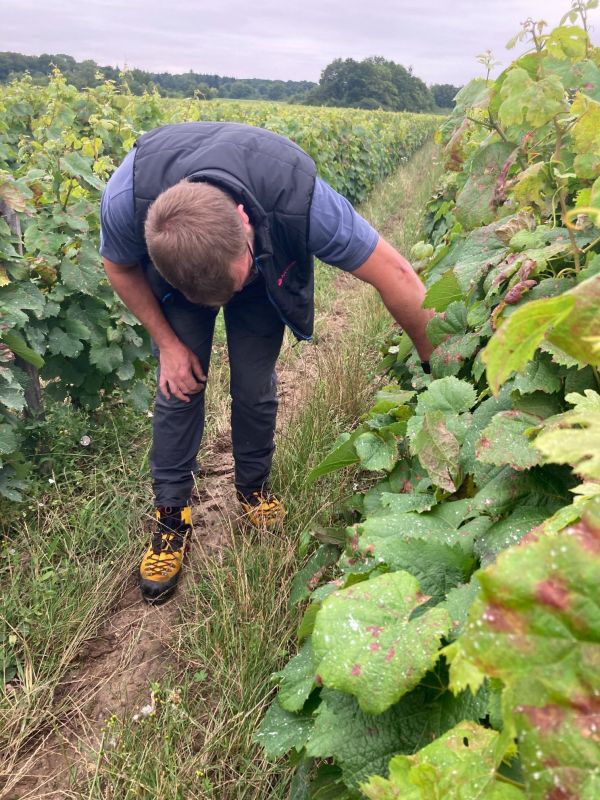 Wines produced from this land include "Sauvignon POB", "Gamay POB", "Ormeau des Deux Croix" and part of "In KO We Trust".
"With the exception of the Sauvignon and Telquel, almost all of the wines I'm currently releasing are single varietal, single vineyard expressions from vines I own or rent".
Pierre-O took over this area in 2019. The vines here were planted in 1986 and 1988 but he's had to replant 1600 vines in the past few years. He also wants to plant fruit trees to bring in biodiversity.
After somewhat bouncing back from a very bad bout of frost, the vines were now suffering from a particularly vicious cycle of mildew.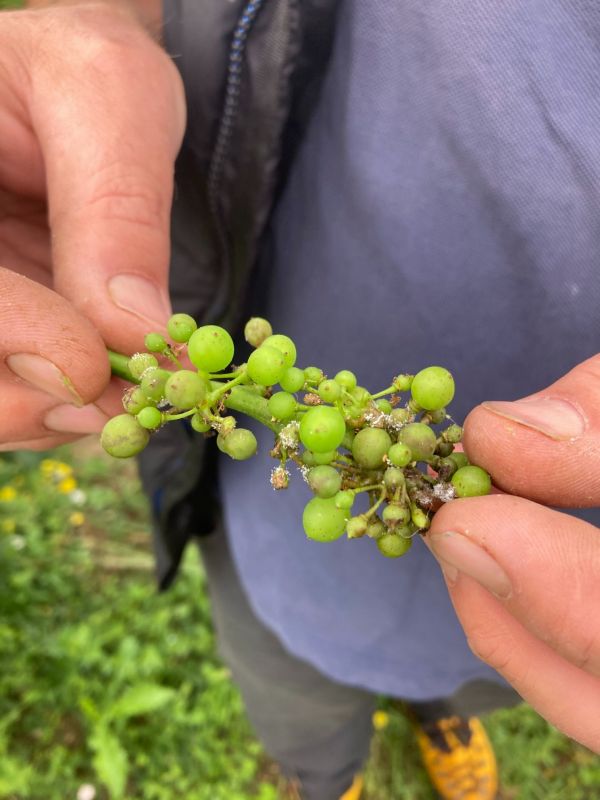 "We were fine 10 days ago. I think we missed one treatment and it really got us."
While certain sectors of Cheverny will likely produce a half-crop in 2021 (Villemade and Cazin for example), others like Clos du Tue-Boeuf and Pierre-O's will have suffered much worst fates.
We then drove to a second, newly acquired parcel consisting of 1.7 hectares of Chardonnay and Sauvignon. The vines are about 15 years old and the prior owner was going to rip them out. In all his parcels, Pierre-O is increasingly wanting to replant varieties that do better under the stress of climate change: Menu Pineau, Côt and Pineau d'Aunis.
"You can always use more Pineau d'Aunis."
Amen.
We then headed back to the cellar to taste. Almost all of the 2020's have been bottled save for the Melon de Bourgogne, a micro-batch of Romorantin and a Côt vinified in qveri.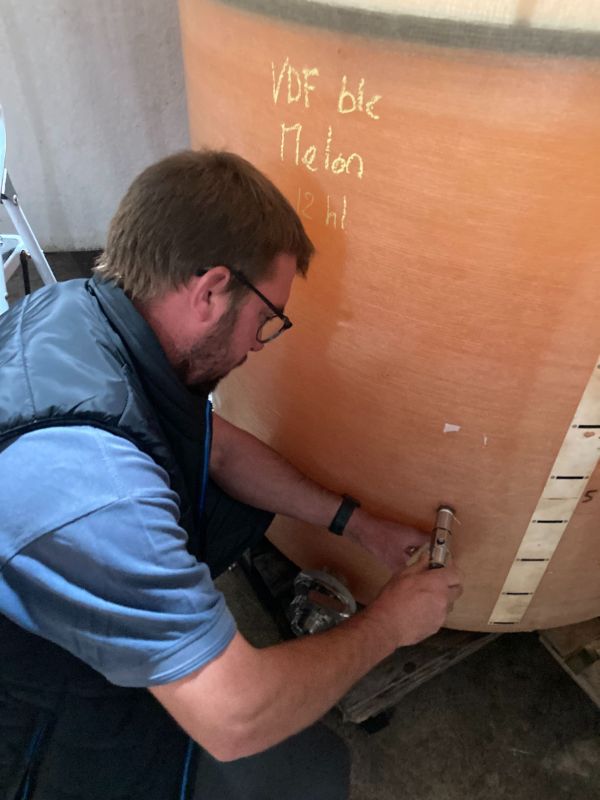 At that point I had to snap a pic of Pierre-O's very unique (dare I say COOL?) shoes.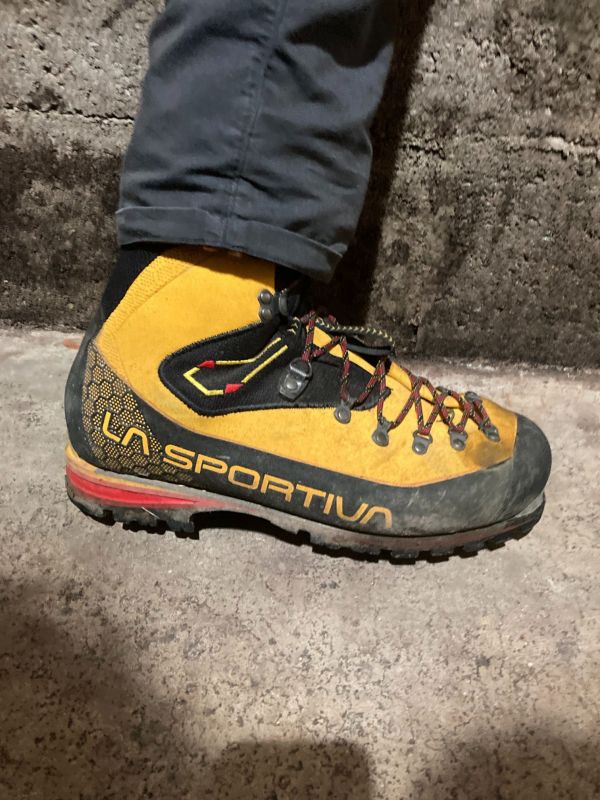 We then jumped into all the bottled 2020's.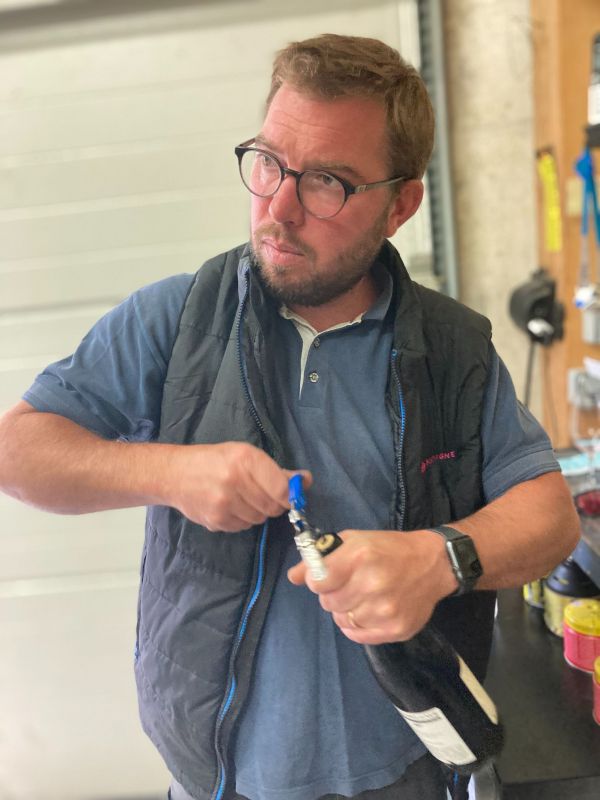 Despite 2020 being yet another dry and hot year, the lack of any frosts and a proper flowering meant high yields. The grapes were still concentrated, but since there were many more of them the end result was something balanced and lighter in alcohol, with most of the wines in the 12% to 12.5% range. Pierre-O wouldn't be the only vigneron praising high yields as what made the vintage, and it shows yet another aspect to the questions they must ask themselves in adapting to global warming. In the end 2020 is the best Loire vintage since 2014 and one of the best of the decade; the wines truly have the ethereal quality that has become harder and harder to capture in the boiling hot 2010's.
After an impressive tasting, Pierre-O bribed us with POB schwag.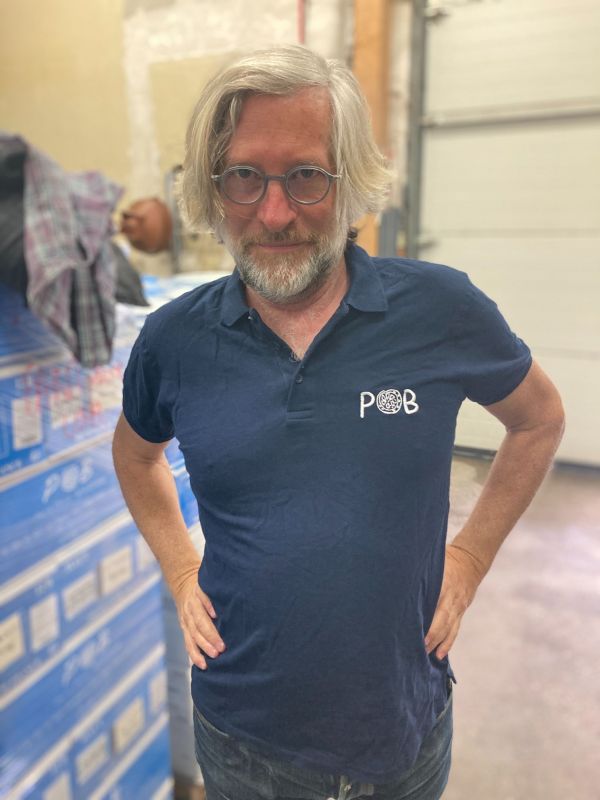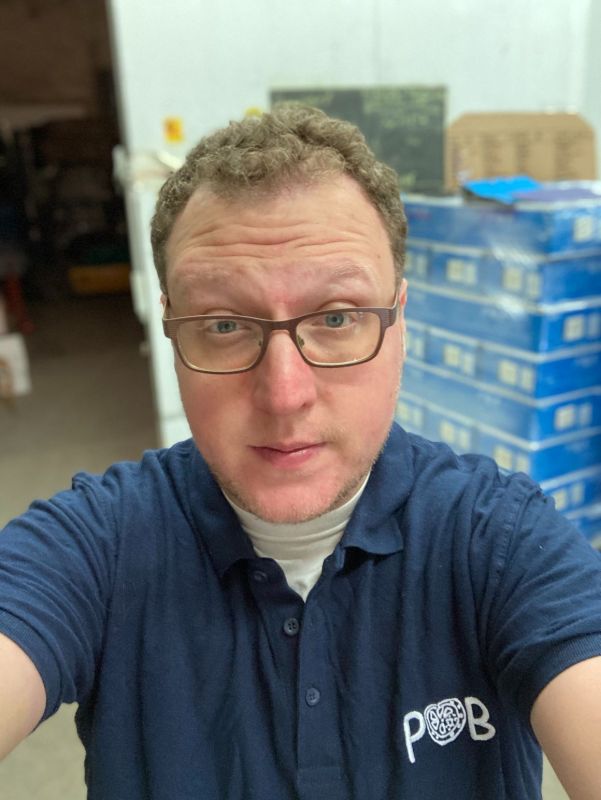 Right around this point, Denyse pulled up and we went to have lunch.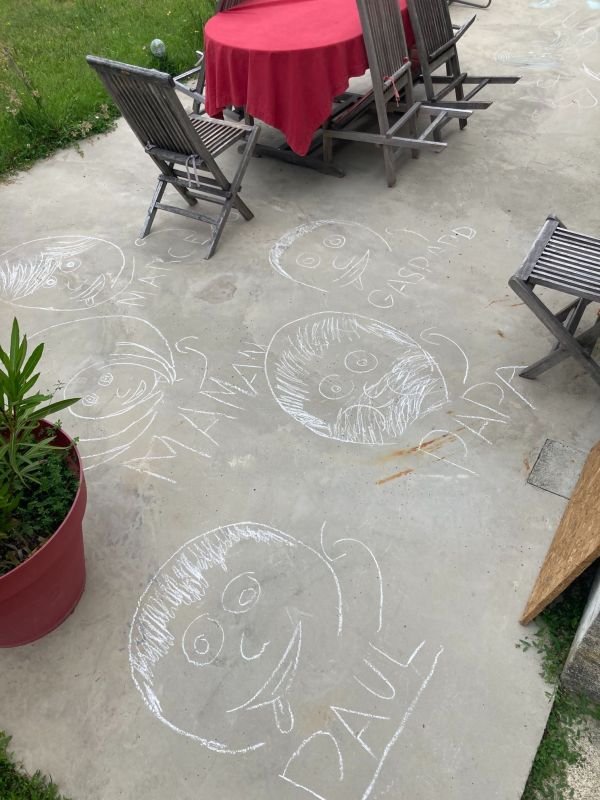 Marcel was away with his grandparents and Paul and Gaspard rushed through lunch so they could finish watching Les Petits Champions, aka The Mighty Ducks.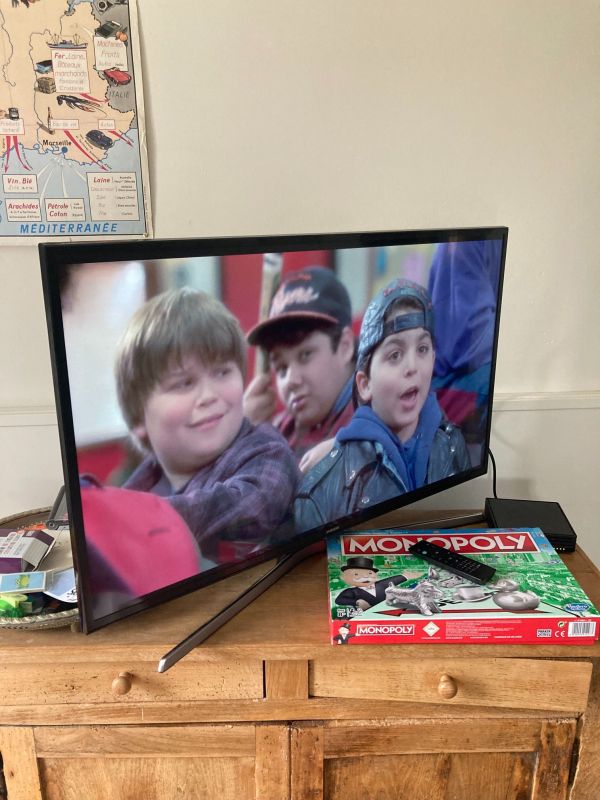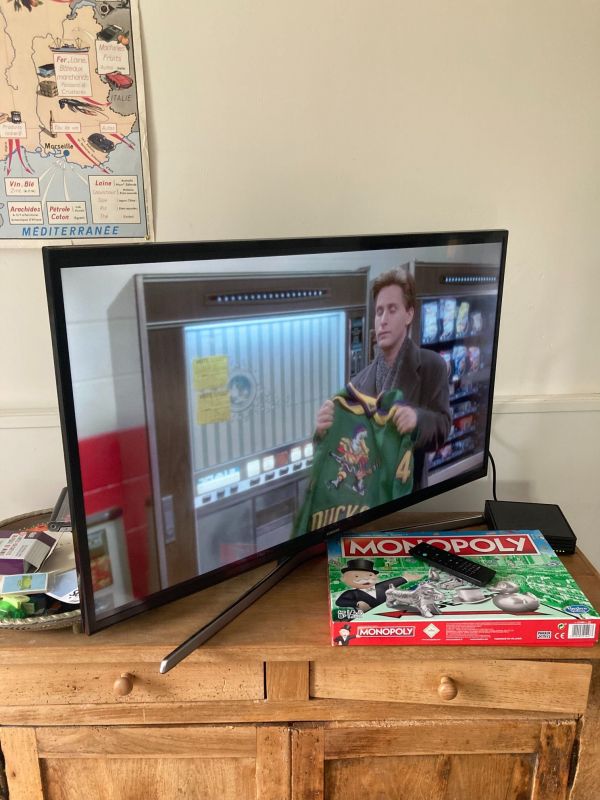 QUACK. QUACK. QUACK. QUACK.