‹
›
Article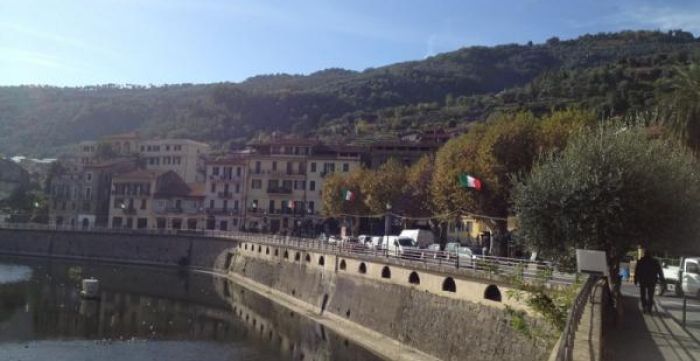 This visit with Antonio Perrino at Testalonga took place in November, 2012.
Words by Jules Dressner, photos by Josefa Concannon and Jules Dressner.
Over the course of our long drive from Piemonte to Liguria, Lee, Tom and I listened to Mos Def, DJ Shadow, Robag Wruhme, Outkast and TLC. I'm not sure what was playing in Kevin, Denyse and Josefa's car, but based on their musical tastes I would guess it was an eclectic mix of Radiohead, Serge Gainsbourg and REM.

After all that driving and music, we were ready to taste some Rossese di Dolceacqua! If you're unfamiliar with the Rossese grape, don't worry because you are not alone. Grown by an ever decreasing amount of growers in and around Dolceacqua, it got my official vote for "most exciting Italian grape I'd never heard of" of 2012. And I must of discovered at least 214 of them last year! The wines are light in body but concentrated in fruit and minerality. They also have this lasting tobacco finish, which I almost didn't want to write because of how cliched of a tasting note that is. But it's true, okay!

Our first stop was a visit to the enigmatic and legendary Antonio Perrino of Testalonga. We had a little bit of time to kill, so naturally we took a stroll about town.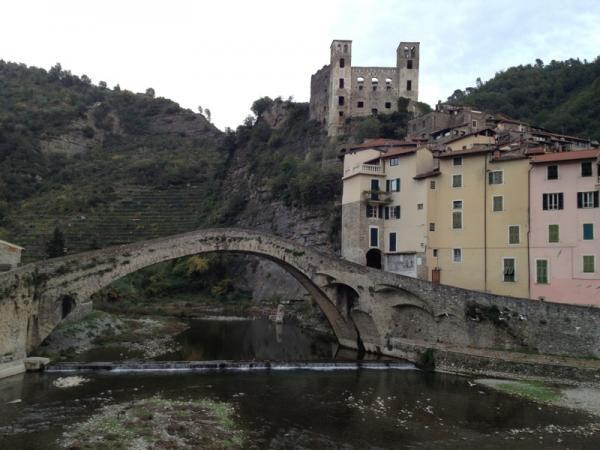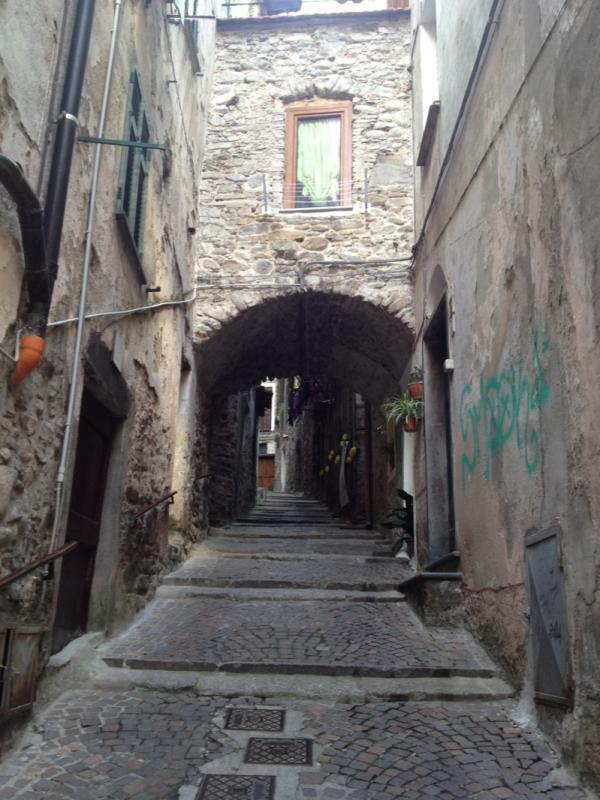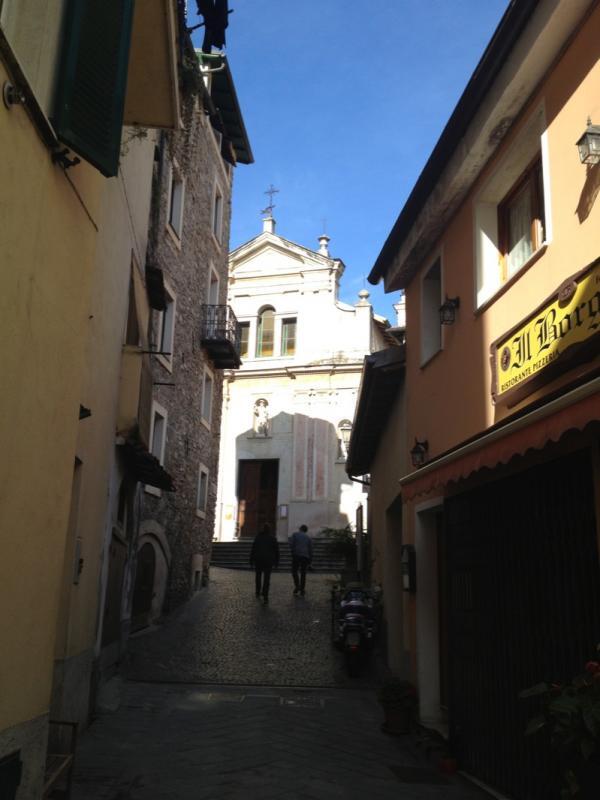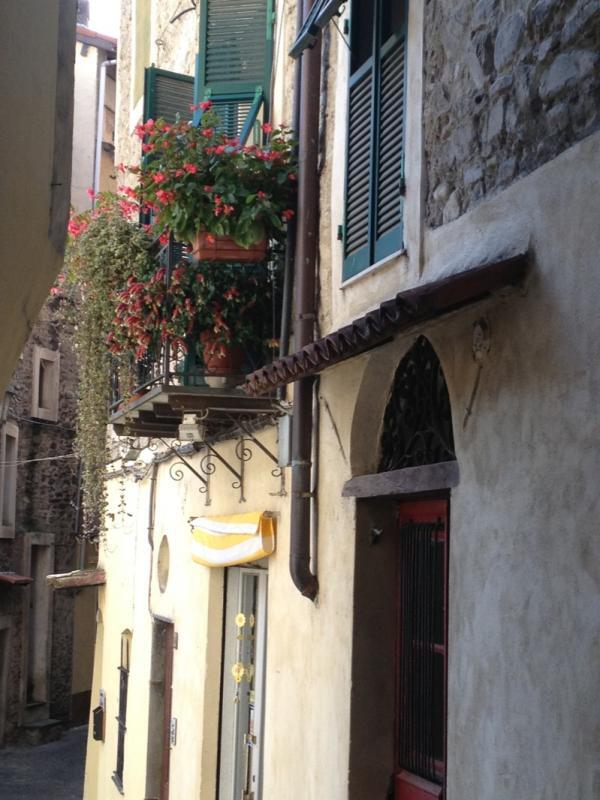 This unassuming little side street holds Antonio Perrino's cellar.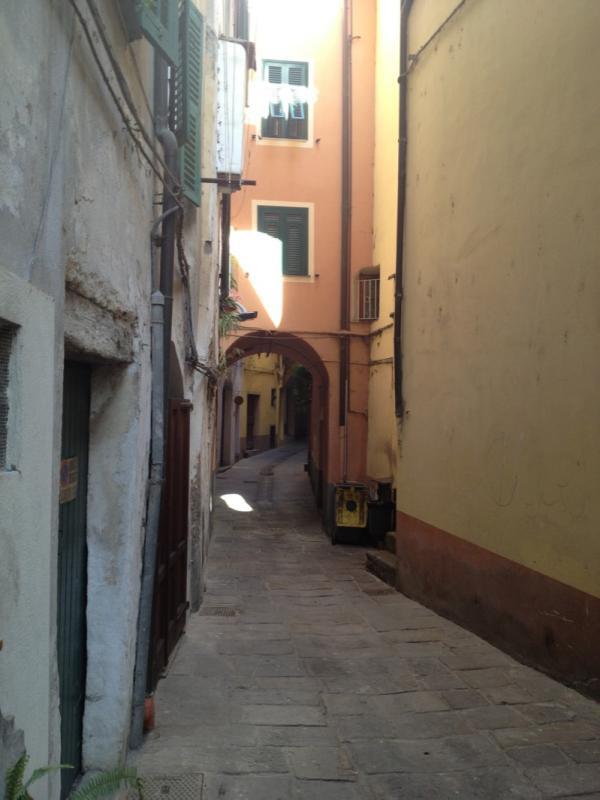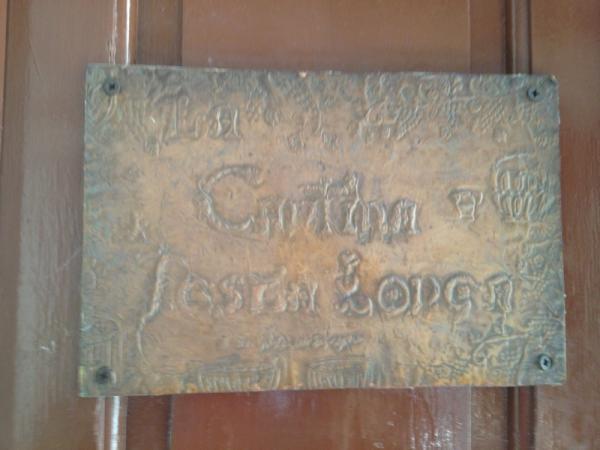 In the last few months, I'd seen a lot of tiny cellars (Zélige-Caravent, Laurent Barth, Bruno Duchêne), but this one might just take the cake.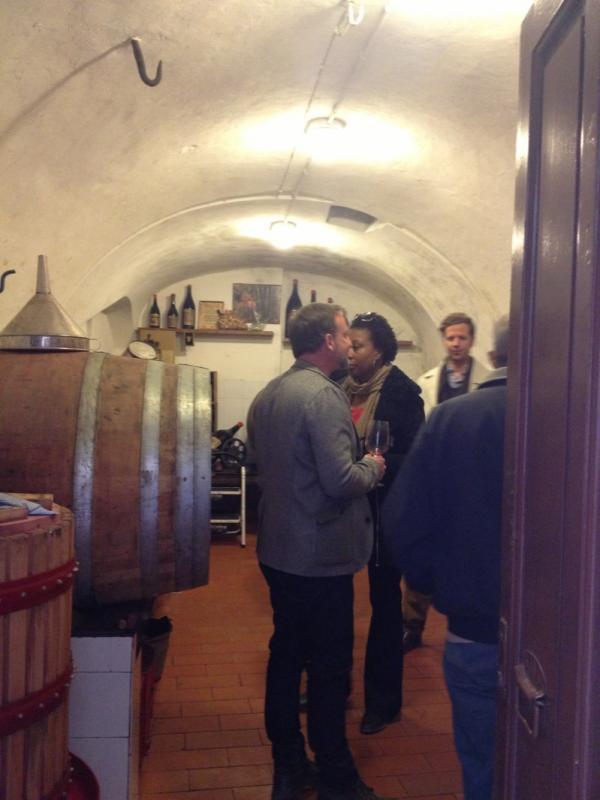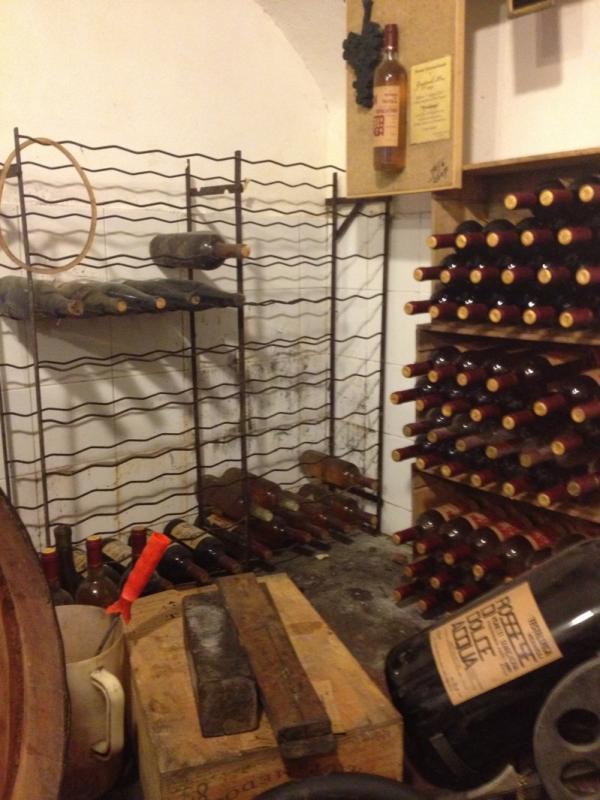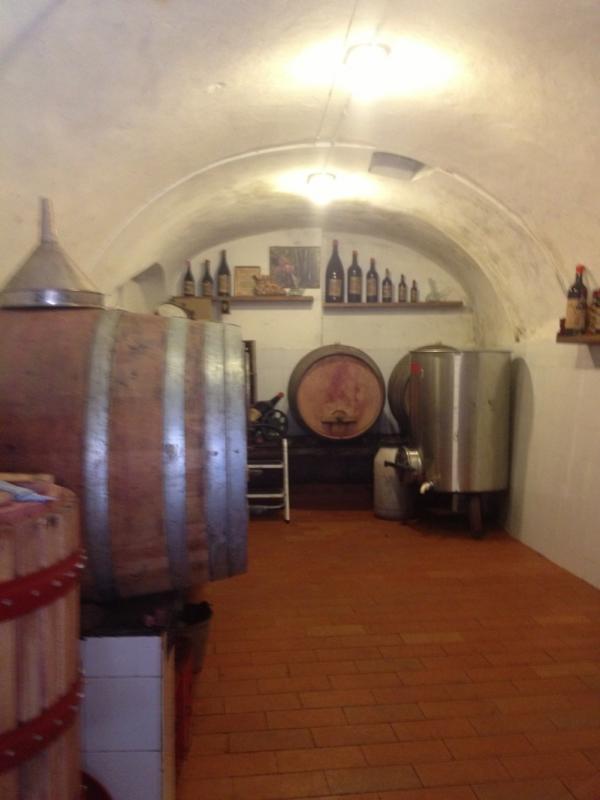 Seven barrels represents Antonio's TOTAL production! I found it rather humbling that a producer who consistently makes top 100 lists and has such a larger than life reputation could make fine wine in such a small, simple place. Then again, Antonio proved to be an extremely friendly, amiable guy and a gracious host. Also important to note, the quantities reflect the fact that Antonio owns less than an hectare of vines; as we'd find out later, the working conditions of Dolceacqua terraced vineyards are some of the most challenging in Europe, and owning more land would be quasi-impossible to manage, especially since Antonio is 66 and still does everything by himself!

2011 was Antonio's 50th vintage, and every bottle will be adorned with a 50th anniversary sticker. The Rossese was showing well, a little fuller bodied and darker than I was expecting, but it's possible that it needed time to settle in bottle. Antonio also makes a small quantity of Vermentino, and the 2011 was my favorite wine of the trip. Saying it had saline qualities wouldn't do it justice: it was salty to the point of being savory, and so different than the 2005 we'd drank at Tabarro just a few days earlier. Incredible.

We also got to try a 1978 Rossese: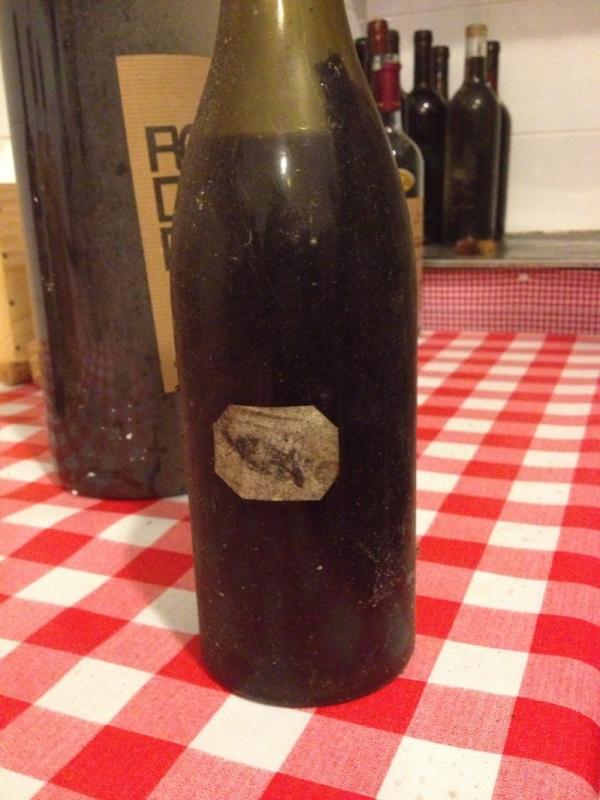 It looked and smelled like an old wine, with an orangish color and elegant nose. The fruit was still there, though on the back of the palate, and I found the tobacco finish to be particularly pronounced.

Here's a funny picture of a cat on a car that has absolutely nothing to do with the visit.
After tasting, we went to eat lunch at this great place called A Viassa. This was our first meal of the trip eating primarily seafood and a culinary highlight of the trip for everyone. Highly recommended. Just like any other normal lunch, it was accompanied by a jeroboam of 2007 Rossese: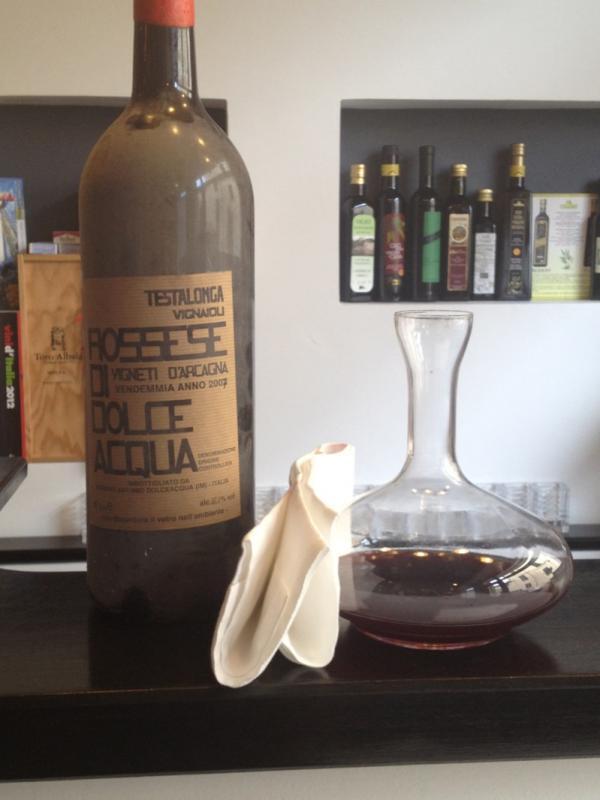 During lunch, Antonio filled us in on some key Testalonga factoids. The oldest vines are about 100, but most are around 30 to 40 years old. The main vineyard site is called is called Arcagna, and the Rossese used to be labelled as such (you can see this on the jero picture above). Recently however, he changed it since a tiny bit of the final blend comes from other sites. As far as the indigenous grape Antonio has worked with his entire life:

"Rossese is disappearing. It's hard to work, and people want to plant higher yielding varieties they can sell."

The great sites, which are all on steep, borderline hazardous terraces, are all getting ripped up. And in the rare cases when growers decide to replant Rossese instead of Cabernet Sauvignon and Merlot, it is getting planted in shittier but easy to work sites.

I was very disappointed that Antonio didn't have time to show us the vines, which are about a 30 minute drive from Dolceacqua. He did however, have time to show us his friend's olive oil facility. On our way there, I spotted a horse just hanging out in a back alley.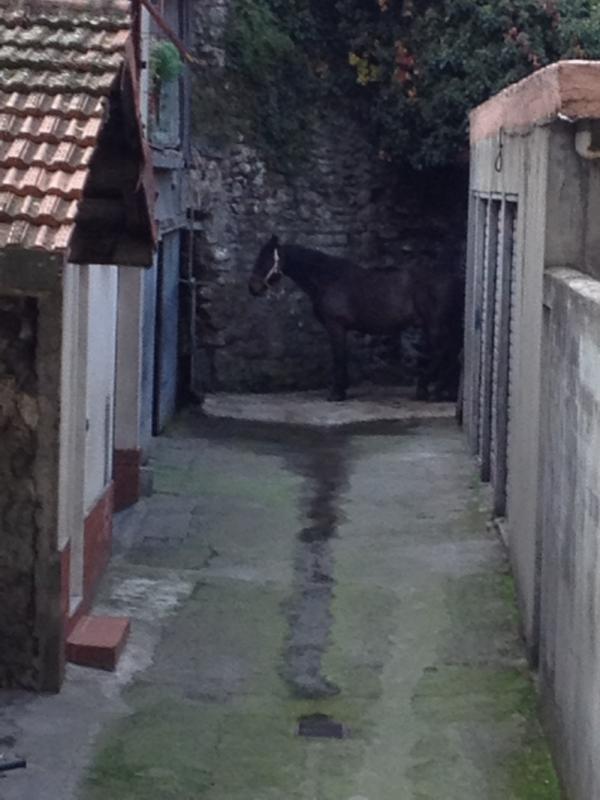 I had never seen how olive oil is actually produced, and it was very entertaining experience.