‹
›
Article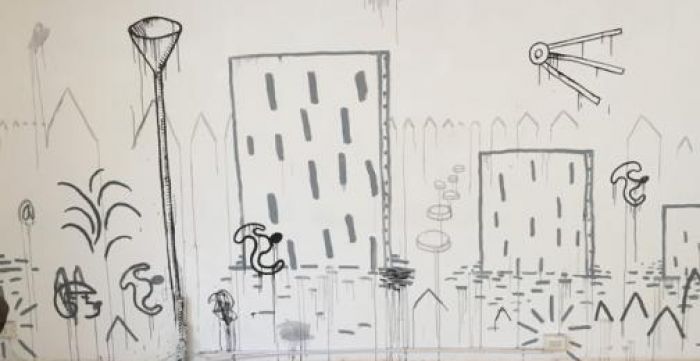 The Chile Chronicles, Part 1: Settling In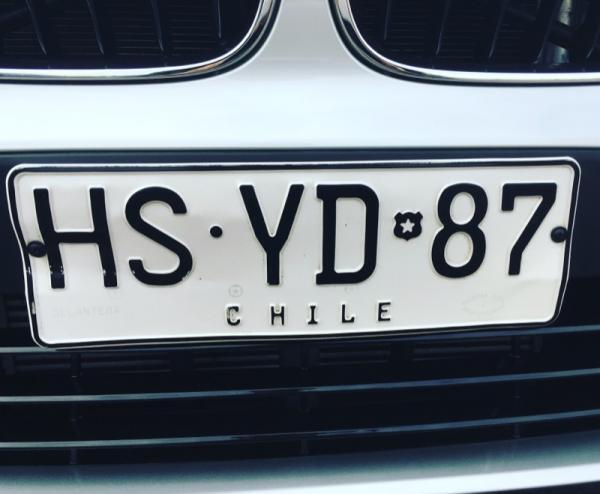 In the seven years we've worked with Louis-Antoine Luyt, he's become a fixture in our lives: he regularly visits the United States to promote his wines and can be seen galavanting around the Dive Bouteille each winter. We see him probably as much as as anyone else we work with. But up until this recent trip, the opportunity to go visit him hadn't come up.

Getting to Chile had proven to be a challenge. Louis/Dressner is a company firmly rooted in Western Europe, and if you've followed my writing over the years, you know we spend a lot of time there. When in France and Italy, we can easily cover a lot of ground, visiting dozens of growers in a couple of weeks. But with LA as our sole South-American estate, bringing the team to Chile seemed just out of reach.

But after seven years and a strong, justified insistence from LA, it was finally time to visit. I asked him how many days I needed to be there to see everything, and he said nine. So with the dates set, I set off for Santiago.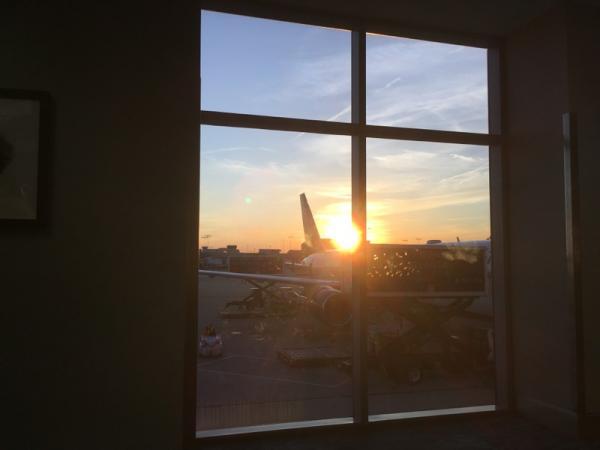 After a relatively smooth flight (numbed by the sheer idiocy of Zoolander 2), I met up with LA and our travel-mate Keven Clancy of Farm Wine Imports and drove to LA's friend Tanguy to settle in.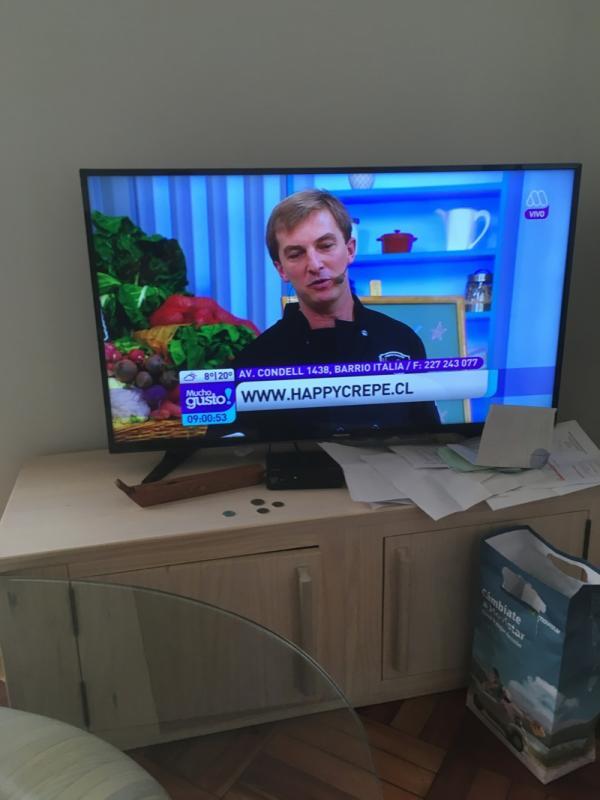 Tanguy (pronounced TON-GHEE and not TAN GUY) is French, has lived in Santiago for 15 years and runs a successful catering company called Happy Crêpe. That's him on national television, which aired live on my last day in Chile. Apparently one of the hosts said: "You look like Kevin Costner. Why do you makes crêpes?"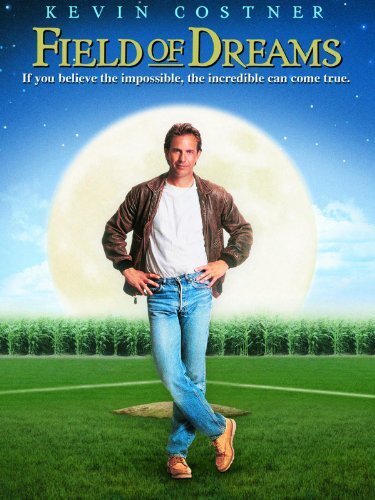 If you make the crêpes, they will come.

After a short nap, we set off to 99, one of the guys' favorite Santiago restaurants.
Lunch was delicious and cost 15 dollars.

LA had an appointment to show wine, but before that he wanted to show us his friend Diego's art gallery. We hopped into Tanguy's van (which reeked due to a recent explosion of eggs in the back seat), but it wouldn't start! Turns out he'd parked illegally and left his headlights on, thus entirely draining his battery. We tried to give the van a nice heave-ho but it was a no-go. Fortunately, LA has a local cab driver friend who came to the rescue within minutes.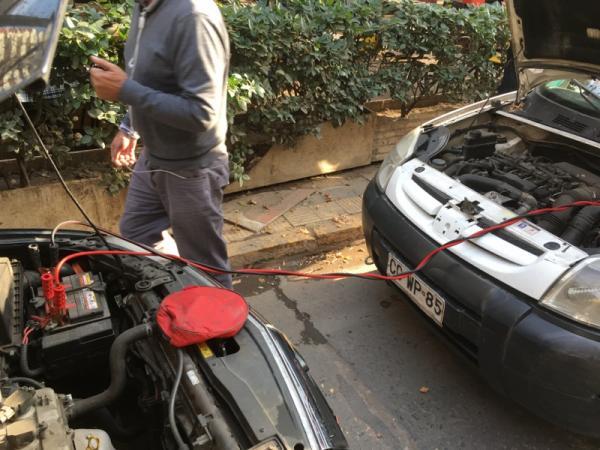 From there, we headed the art gallery Mutt to meet Diego.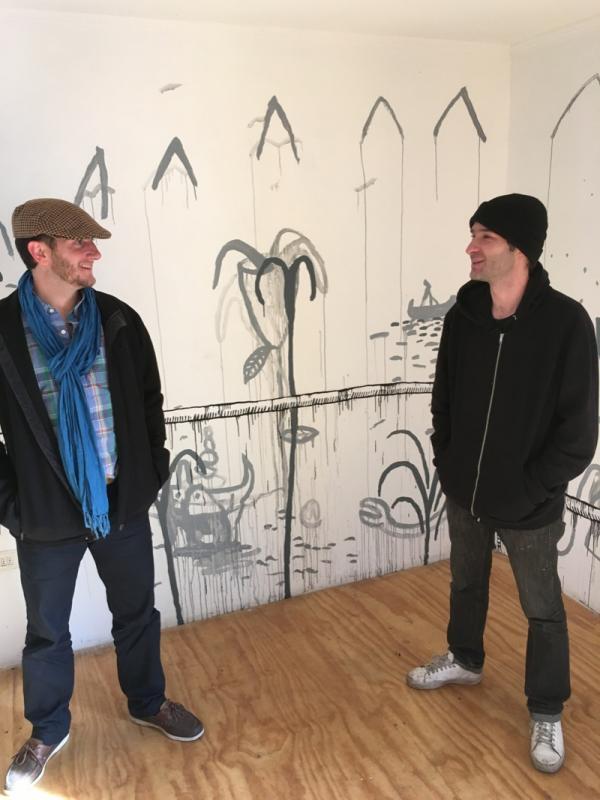 If you've ever drank one of LA's Pipeño wines, you are familiar with Diego's work. He's the one that designed the label.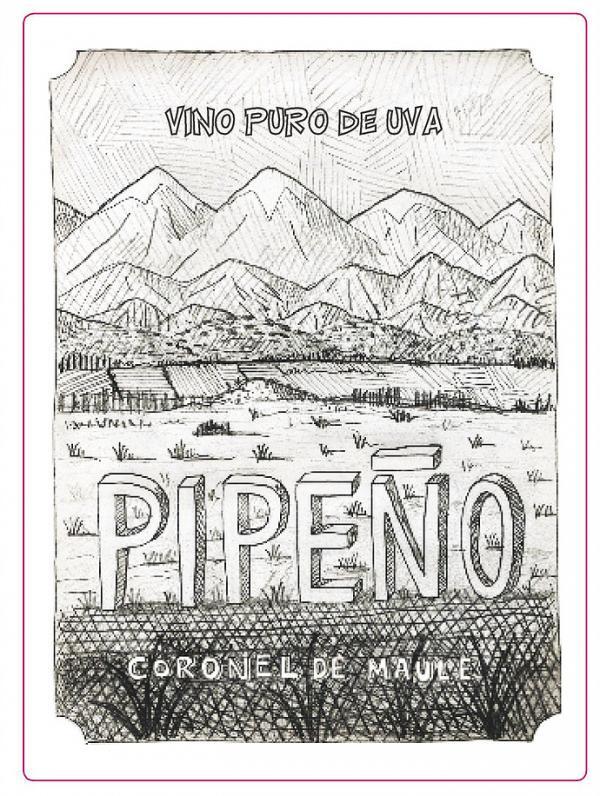 Anyway, here's some of Diego's art.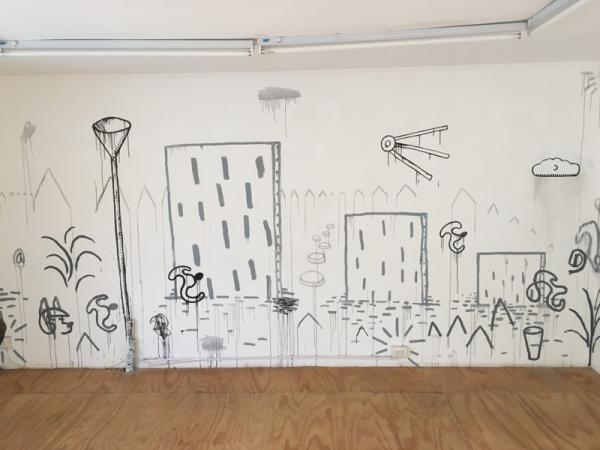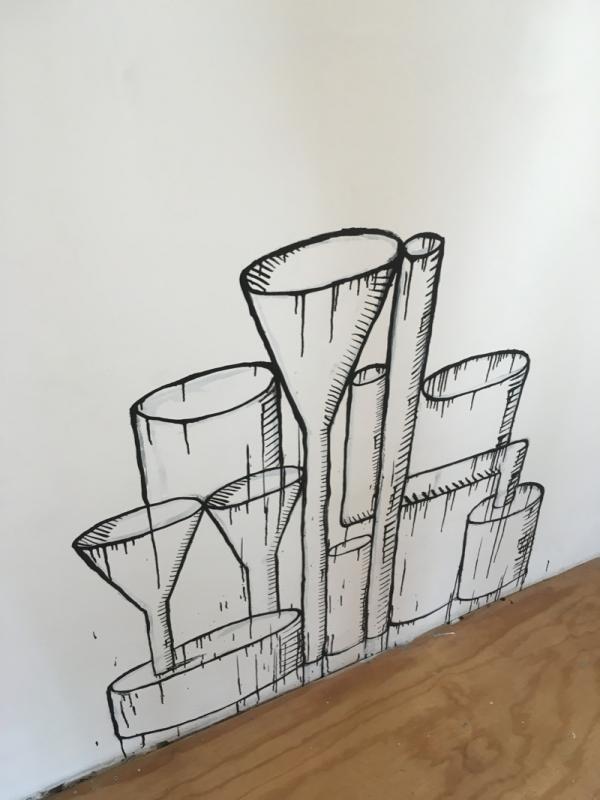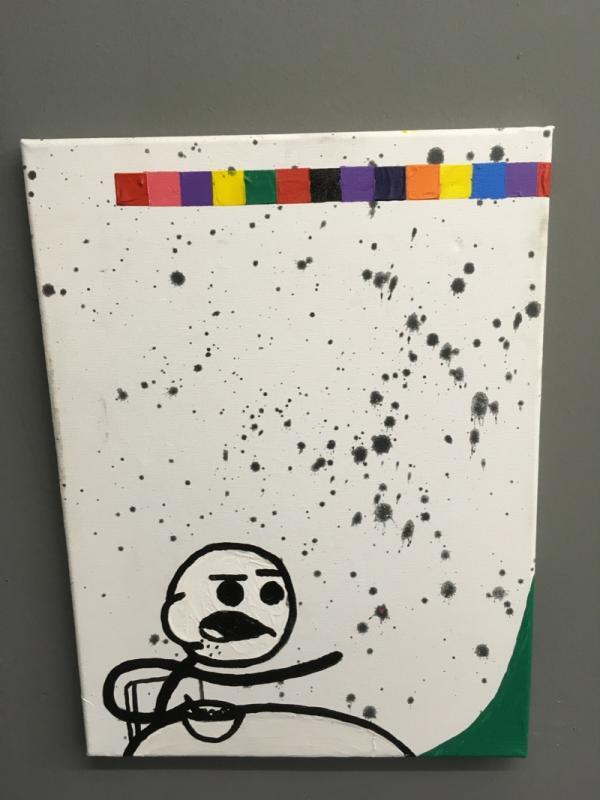 I wasn't feeling great that day so we headed home and I slept from 8pm to 9am the next morning. It did the trick.