‹
›
Article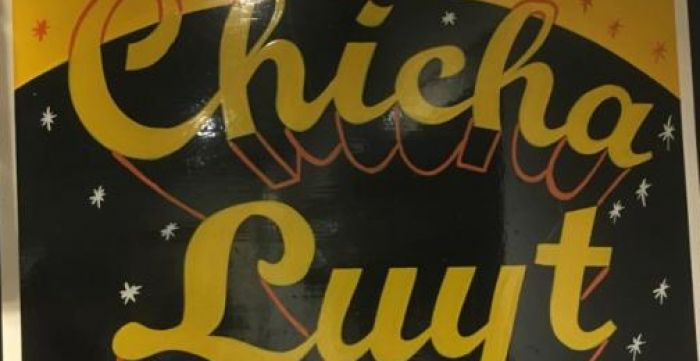 The Chile Chronicles, Part 8: Los Angeles, Portozuelo, Last Night in Santiago!

No, this did not suddenly become a California post. Los Angeles is a tiny sector of the Bìo Bìo that used to be densely planted in vines. Today, LA estimates only 30 to 50 hectares remain.

After yet another long drive from Chillàn, we got lost and drove up and down this road a million times.




"Shit, this never happens to me!"

In this very rare case, LA's mental GPS had failed him and we had to ask for directions at Provisiones Don Leo.




I'm not sure if the pan was any good, and wished I had a little more time to gamble on Leo's machines.




Finally, after a little more searching, we were at the Los Angeles parcel!




The vines here were abandoned in 1955, with the owners opting to replant wheat and other cereals. One problem though: the vines kept growing back. For decades, the owner was convinced they were annoying shrubs.




"I started working with this vineyard through the owner's uncle (note: the owner of the Quenehuao vineyard). When I came to visit, we quickly noticed that the shrubby vines growing from the soil were aligned, confirming this was once a dedicated vineyard. I'd estimate the vines to be anywhere between 200 and 300 years old; the owner kept lopping the woods, but the roots are simply too deep to tear out! They kept coming back!"




The soils here are pure sand, making for a fruity, glou-glou wine.

Before our last vine visit, we grabbed lunch at this place.




Along with our chicken stew, we got to enjoy a shitty 40 Oz of beer.




From lunch, we headed to the Portozuelo sector to visit some newly discovered Cinsault vines.




The Cinsault was essentially a prelude to our visit to see more beautiful País! But first we had to walk for a while on this private pass.




After about 15 minutes, we spotted an employee roasting some chestnuts by the concrete vinification vats.




A little more walking led to another beautiful pic.




After almost 20 minutes on foot, we'd arrived!




The next day, we visited a producer that we don't import, so I won't talk about it. I did take the best picture of the trip there though:




Driving back to Santiago, the sky was on fire.




We started the night at LA's friend Flacco, an architect, university professor and accomplished DJ in a past life.




He had a NY section in his vinyl collection, and we waxed poetic (pun intended) about LCD Soundsystem and Metro Area.

From there, we went to another friend's house whose name I can't remember, but who had a really fancy turntable and some good tunes as well.




Old pieces of art from Louis-Antoine's beginnings were on proud display:




It was a really fun night.




THE END.

CONCLUSION: What Louis-Antoine Luyt has accomplished over the last decade is nothing short of incredible, and I hope I was able to transmit this in this series of blog posts. He's brought life to forgotten vines in forgotten lands. He's championed País, the grape that started it all. He's given us the opportunity to drink wine made from 300 year old vines for the first time. He's encouraged farmers to value their land in a climate that does the exact opposite. It's an honor to be represent him and share his vision with you all.