‹
›
Article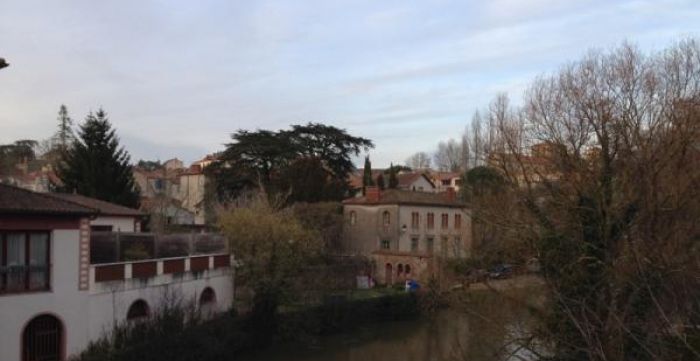 Domaine de la Pépière Visit (February 2013)
This visit to Domaine de la Pépière took place in February, 2013.
Words by Jules Dressner, photos by Susie Curnutte and Bonnie Crocker.
After a flight from JFK to Amsterdam, a quick connection got us into Nantes. We grabbed our luggage, hopped into our official LDM tour vehicles (sponsored by Jean Paul Brun's Drink Beaujolais! ad campaign) and drove to our first destination, the beautiful, peaceful town of Clisson.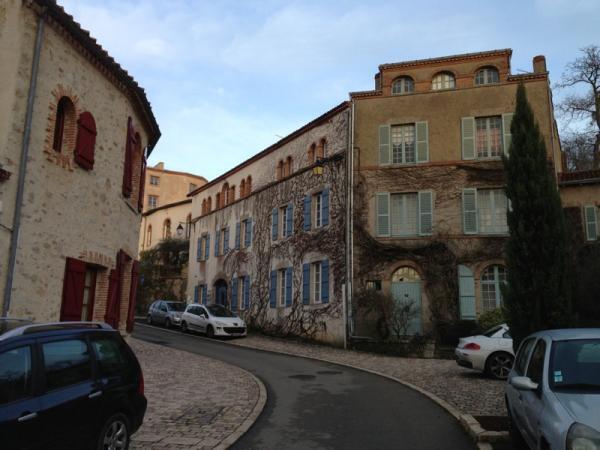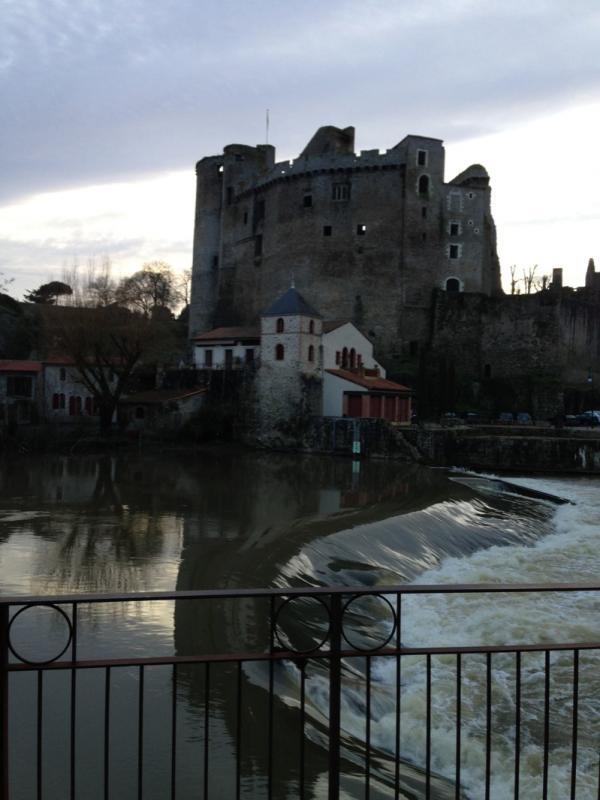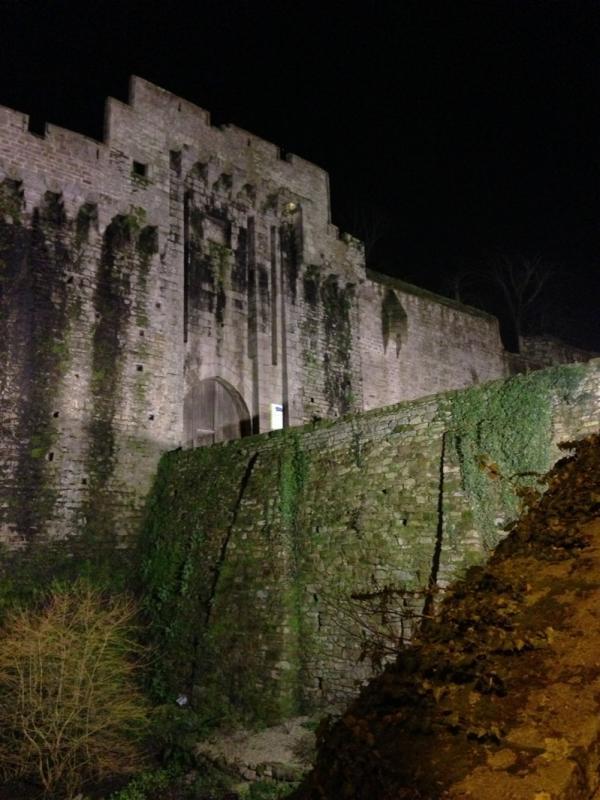 This sleepy town of 6,000 is split by the Sèvre river. Every summer, 115 000 people invade it to celebrate...

HELL FEST!!!!!!!!!!!!!!!!!!!!!!!!!!!!!!!!!!!!!!!!!!!!!!!!!!!!!!!!!!!!!!!!!!!!!!!!!!!!!!!!!!!!!!!!!!!!!!!!!!!!!!!


Kiss, ZZ Top, Def Leppard and many others are headlining this year. The pizzeria we ate at had Twisted Sister poster autographed by the whole band, and I can't tell you how much of an honor it was eating in the same place as Dee Scheider.

Our first night in town, Marc and Geneviève Ollivier joined us at La Bonne Auberge, which was in many's top three meals of the trip. The restaurant is adorned with beautiful cat art.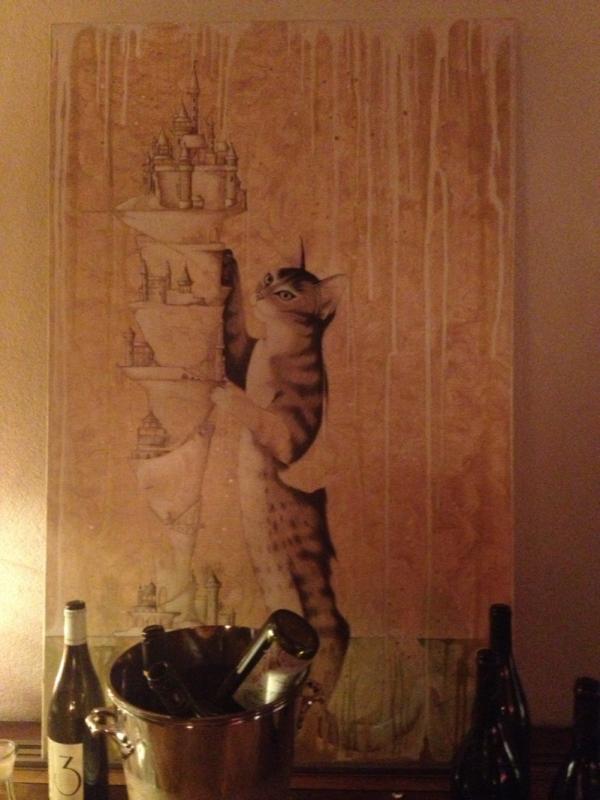 The following morning, we drove to Pépière for the 16th annual Muscadet-a-thon™, aka the culmination of all that is good in this world. Look at Marc's beautfiful house!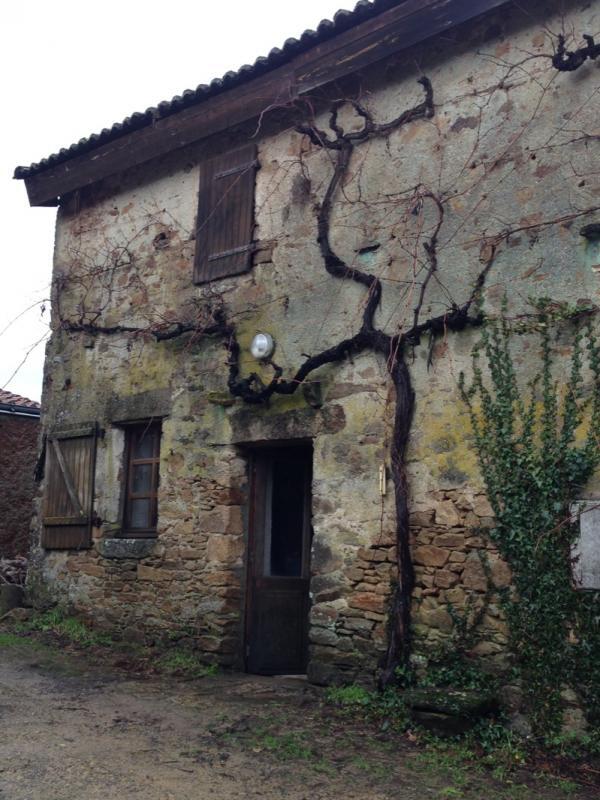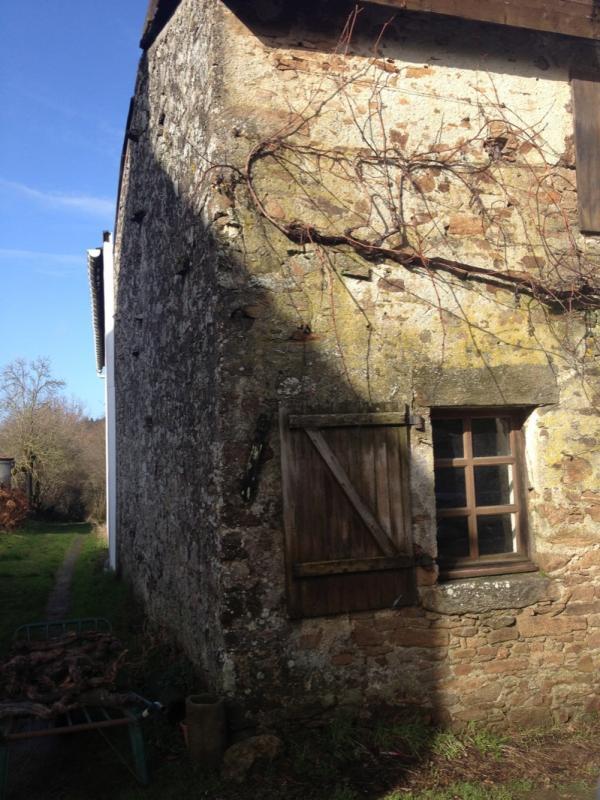 After being greeted by Marc and Rémi, we were introduced to the newest member of the Pépière team, Gwénaëlle!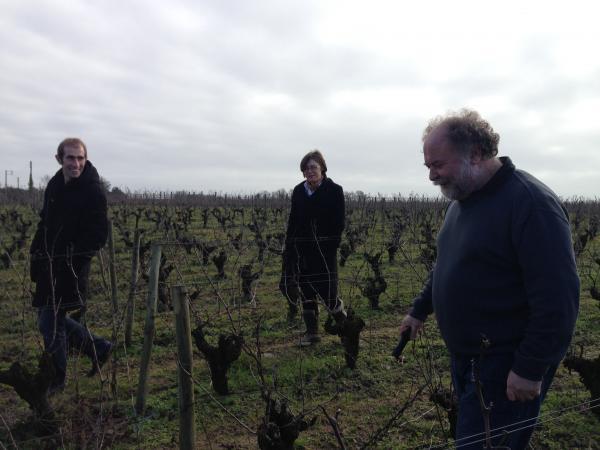 Gwen just started in January, and is full of enthusiasm to be working at the estate. After our introduction, we do what we always do at Muscadet-a-thon™, which is head to the cellar to taste upcoming vintages.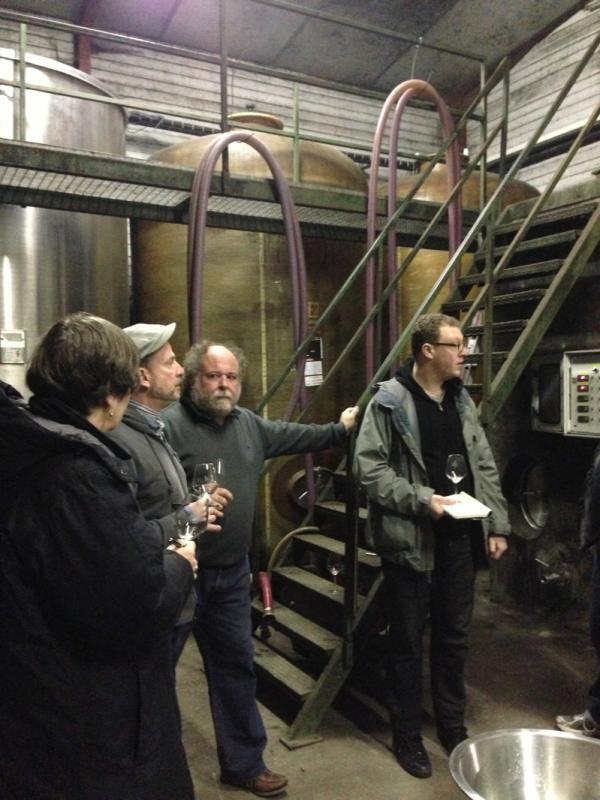 If you've been reading these visit recaps regularly, you know what I'm about to say. Everything was great, the wines are delicious, buy them blah blah blah... One point of conversation that was particularly interesting, however, was about the new Muscadet A.O.C's going into effect over the next few years. Clisson, Gorges and Le Pallet now exist as crus since the 2011 vintage, and four more will take effect in the next two years. Marc truly believes will change the perception of Muscadet for French wine drinkers, who for the most part associate the region with cheap, standardized and mass produced supermarket wine.

We then set off to the vines, starting with the site that produces the "Clisson" cuvée.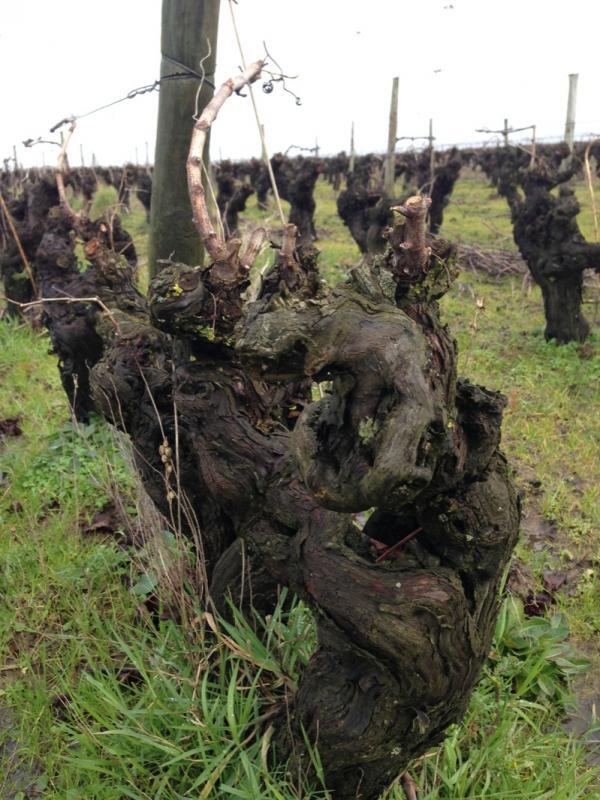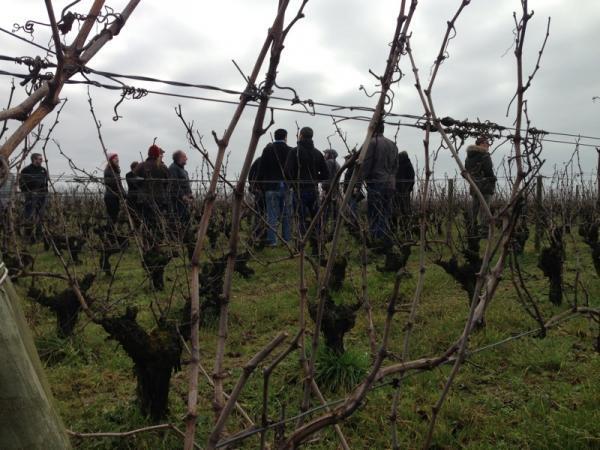 This year, Marc decided to switch things up and give us a lesson on how to prune!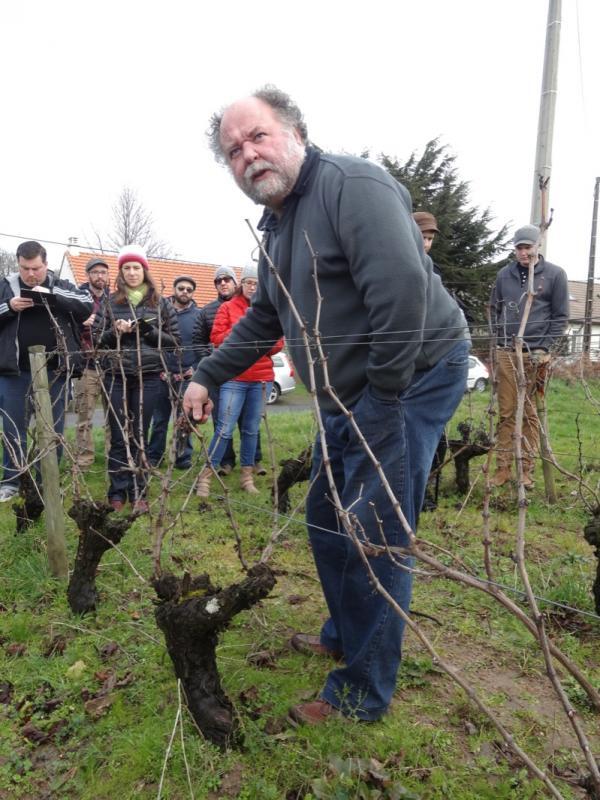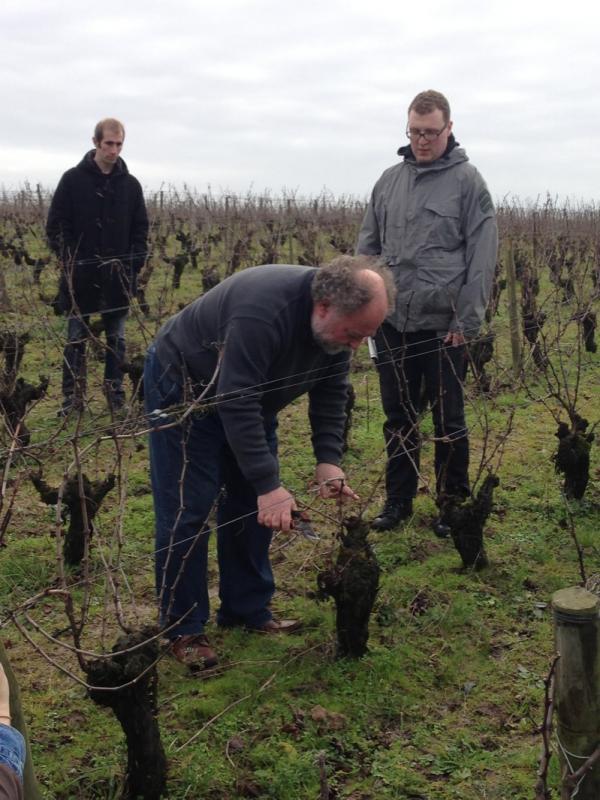 Without getting overly technical, the process involves selecting one of the many canes that will produce the grapes in the coming vintage, as well as prepping one for the next vintage. A pruned vine looks like this: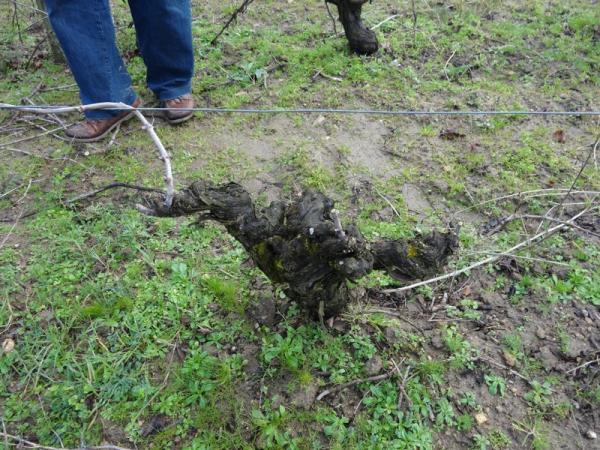 So to reiterate, that cane tied down to the left will produce 2013 fruit, and the little guy you can spot towards the middle of the foot will be for 2014. Marc does this so quickly and instinctively that you would never guess he was making educated decisions affecting the next two years of his production.

After Marc's demonstration, the brave Nicholas Montigelli from Avant Partir gave it a shot.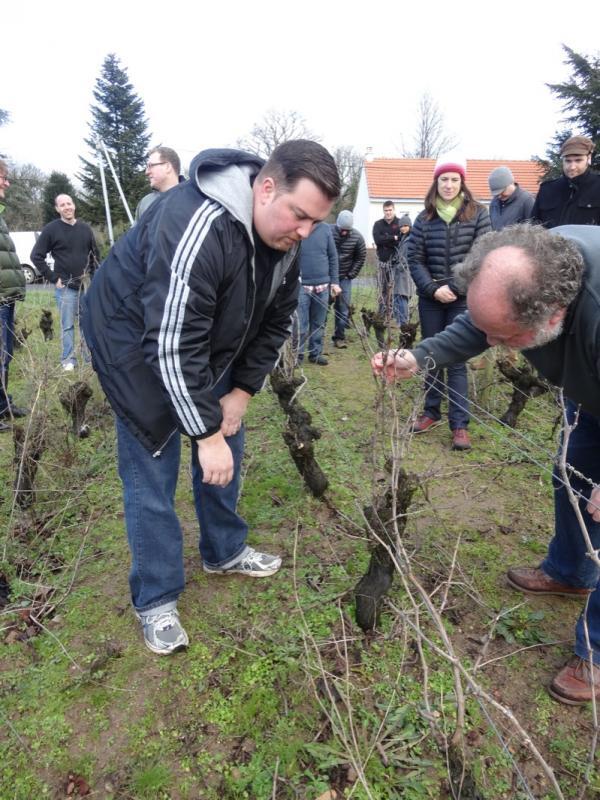 Josefa also had a go at it. Let's just say they both need a little more practice.

Next up, we checked out the Clos des Briords parcel. It was muddy!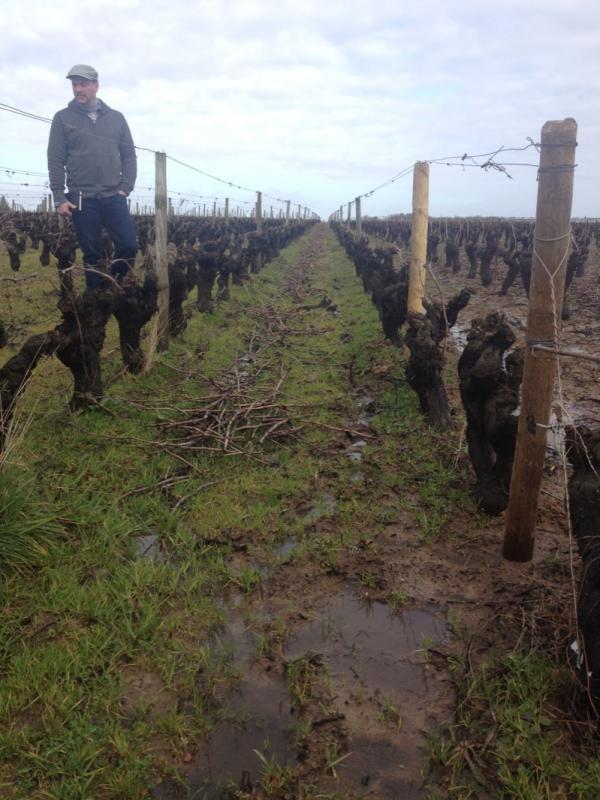 Here Marc talked about his viticultural practices, which I wrote about in detail last year.
After the vines, it was time to EAT OYSTERS AND HOMEMADE PÂTÉ AND DRINK BACK VINTAGES OF PÉPIÈRE GOING BACK TO 1983!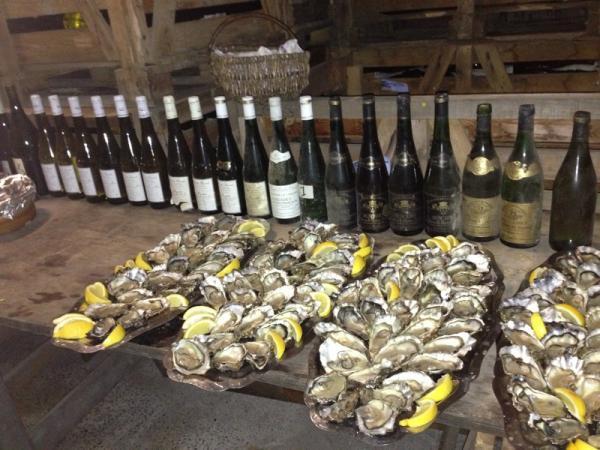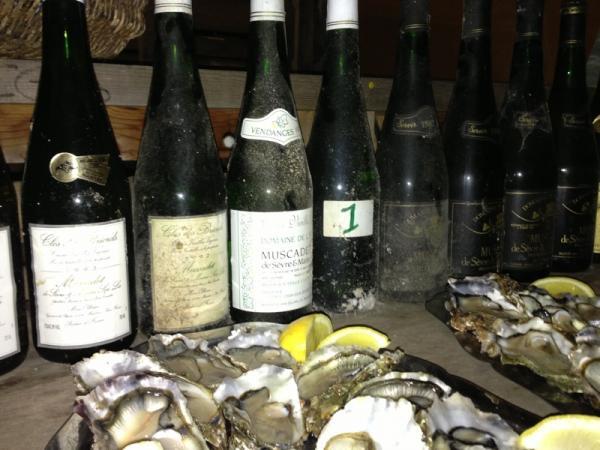 The woodcock and fois gras pâté was my favorite, with the wild boar a close second. Big news: this was the first wild board pâté Marc made with a boar he hunted himself! Not only does this continue the being served wild board on trips trend, but it inspired me to coin the term "slayed and made". Don't be surprised when that catches on.

Also, Geneviève is the best because she always makes sure there is an abundance of vegetables to eat.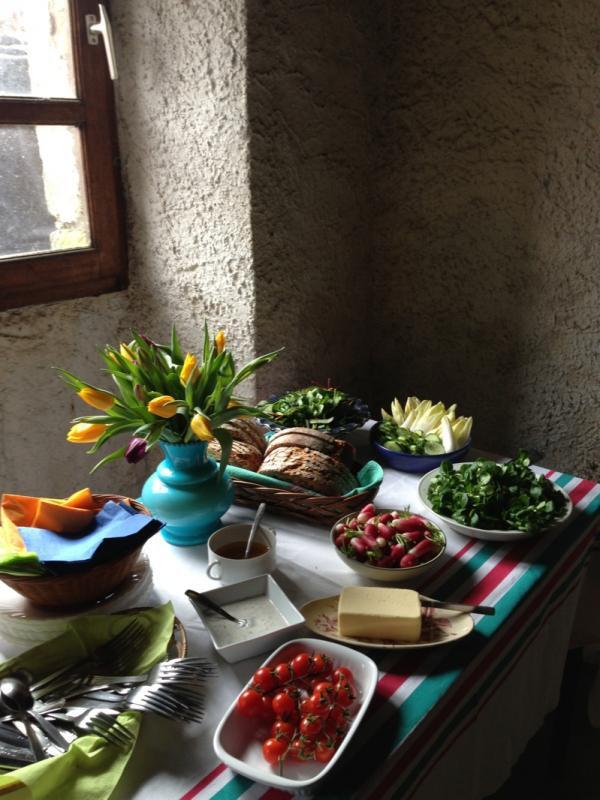 Seriously, those were the only vegetables we ate the whole trip. Unless rilettes are technically considered a vegetable in France, but I'm pretty sure even they acknowledge that it's meat slow-cooked in its own fat.